This is America's second most visited park, according to the CNN 2021 report, with an estimated 14.1 million visitors annually. Great Smoky Mountain National Park is recognizable for its variety of plant and animal life. Not to mention the majesty of its historic mountains and the rarity of its Southern Appalachian mountain cultural relics. The Great Smoky Mountains National Park spans the Tennessee-North Carolina border with hill after ridge of woodland. A journey through the Great Smoky Mountains, whether it be on any of its trails, a stroll among the wildflowers, or a visit to one of the numerous waterfalls, will leave you with a smile and a memorable experience. There is always a new scenario to discover because the experience varies from season to season.
---
Looking for another National Park to Visit? Check out our other National Park Quick Guides!
---
Activities at Great Smoky Mountain National Park
There are many activities in the Great Smoky Mountain National Park that are designed to make your trip as enjoyable as possible.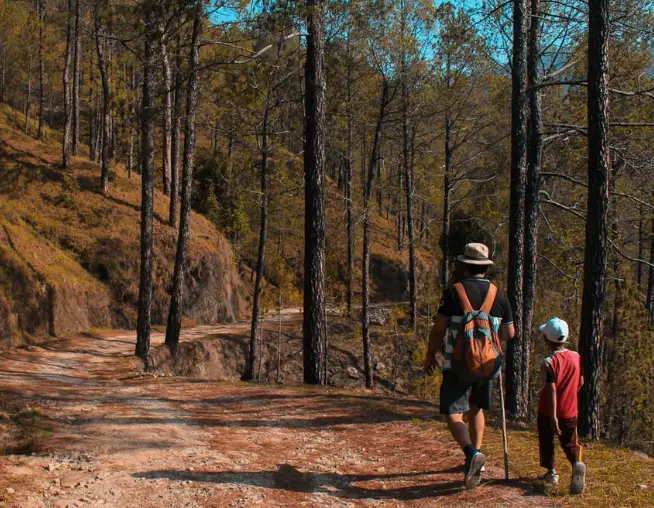 For individuals: If you want to experience this park to the fullest, you should definitely hike here by yourself and make some new friends. There are numerous trails that are great for solo hiking. Additionally, there are hundreds of scenic viewpoints where finding individual serenity is possible. Not to mention the waterfalls. Just remember if adventuring alone to let others know where you are going!
For Families: The whole family will enjoy activities like driving around the park and seeing the falls. If your kids aren't very good swimmers, they should try to stay away from the waterfalls for a decent amount of time. Your youngsters should avoid some hiking paths since they pose a significant danger of sliding down and injury. Since you may not be able to focus, fully enjoying the park with your kids could require multiple trips. That is okay because as they grow you can experience more of the park! Also, don't forget the Junior Ranger and other Ranger programs for families!
Important Things to See in Great Smoky Mountain National Park
Climb to Clingman's Dome's highest point.
Clingmans Dome is the Great Smoky Mountains' highest peak. Fortunately for you, getting there is quite simple. You may reach this peak from Tennessee by traveling up Clingman's Dome Road from Newfound Gap Road. You'll find a steep paved walk going to the observation tower once you reach the top. From above, you can see the entire Great Smoky Mountain National Park in its entirety. You might also wish to climb Andrews Bald, another major trail in the park, while you're visiting Clingmans Dome.
Local Wildlife Exploration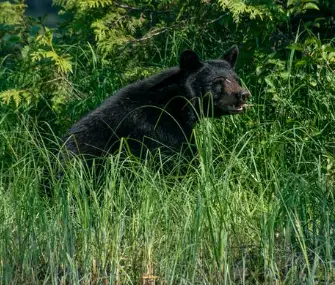 There is an abundance of uncommon wildlife in the Great Smoky Mountains. There is a lot to see, from the elk in North Carolina to the famous black bears in East Tennessee. The Cades Cove Loop is a fantastic site to observe bears, and you might see elk on the North Carolina side of Newfound Gap Road, though you might see them from any of the trails (U.S. 441).
While you're doing it, adhere to the regulations, keep a safe distance from animals, especially bears, and snap photos from at least 50 yards away. Any closer is restricted. Additionally, tidy up everything since food crumbs tempt bears to hunt people down for food. Follow standard camping etiquette even when out hiking.
Drive or ride through the loop at Cade's Cove
A must-see place in the Great Smoky Mountains National Park is the Cades Cove Loop. The 11-mile route is one-way and provides breathtaking views of the mountains and animals.
Although often taken by automobile, it is also the park's most frequented location for cyclists. Every Wednesday and Saturday morning from May through September, Cades Cove Loop is blocked to traffic so that visitors can comfortably stroll or cycle around the region.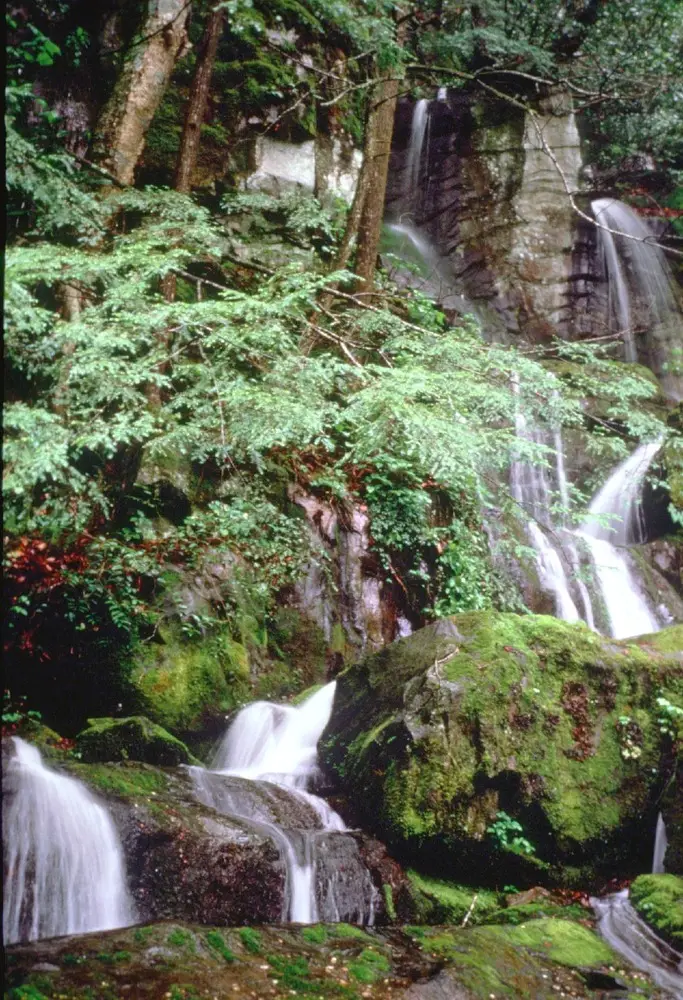 Visit Laurel Falls
Natural waterfalls abound in the Great Smoky Mountains, which are rugged and old. Laurel Falls is one of the biggest in the Great Smoky Mountains National Park. After significant rains, Laurel Falls, which plunges 80 feet over rocks, is a sight to behold.
Go through the Sugarlands Visitor Center to Fighting Creek Gap to reach Laurel Falls. You could also decide to go on a rocky, paved walk that leads to the waterfalls from the car park. Even a bridge that you may stroll across is located close to the end of the falls. The roundtrip distance of the 2.6-mile climb is not challenging.
Hike Leconte Mountains
Without climbing Mount LeConte, your list of things to do in the Great Smoky Mountains National Park is incomplete. 
We advise following the Alum Cave Trail all the way to Mount LeConte's top. The entire climb is roughly 10 kilometers roundtrip, which seems quite difficult. However, the result will be well worth the time and effort. Additionally, keep in mind that the hike's second half is all downhill. 
The Rainbow Falls Trail leads to Mount LeConte as well. You may access the cascade and the mountain using this lengthier route. Because both trails are popular and busy, look for parking spaces early in the day.
Best Months to Travel to Great Smoky Mountain National Park
The summer months (June, July, and August) and the fall are the ideal periods to explore Great Smoky Mountain National Park. The busiest period during summer is July, while the weekends in October are popular with those who want to see the waterfalls and colorful foliage. The park is open every day of the year, but for special reasons, several visitor centers, campgrounds, and ancient sites close in the winter. 
Great Smoky Mountain National Park's Best Trails
Grotto Falls Trail
Grotto Falls is a roughly 3-mile roundtrip trek that goes behind a 25-foot waterfall and is situated along the Trillium Gap Trail, which departs from the Roaring Fork Motor Nature Trail. An excellent view for individuals and families.
Abrams Falls Trail
Although small, Abrams Falls is formidable. The waterfall is about 20 feet high, but it emits a significant amount of water, which results in a long, deep pool at its feet. The 5-mile round-trip journey through the forest is rated as intermediate for seasoned hikers but challenging for first-timers, so park rangers advise bringing water and donning strong hiking boots.
Note that It is highly risky to swim in the pool at the foot of the falls because of the rough tides and currents. 
Roaring Fork Motor Nature Trail
The Roaring Fork Motor Nature Trail, a roughly 6-mile-long, one-way circle road, provides access to two of the area's most well-known waterfalls: Grotto Falls and Rainbow Falls, as well as stunning mountain views. The Trillium Gap Trail allows access to the area behind the 25-foot-high falls at the Grotto. The area is home to a variety of species, including birds, deer, black bears, and ancient log houses and grist mills.
---
Learn more about hiking safely now!
---
Sugarlands Visitor Center. 
The Sugarlands Visitor Center ought to be your first stop in the park. A free, 20-minute documentary on the park is shown at the tourist center, which also houses significant natural history displays. A bookshop, a gift shop, bathrooms, and a range of different information, including trail maps, are also located in this center.
What to Do and Not Do at Great Smoky Mountain National Park 
Look for trail and road closures
In the event of bad weather or bear sightings, roads and trails frequently close. So get adequate information before you start your trip. For information on the weather at the park on your visit days, check the website of the National Park Service. 
Bears must not be approached or fed
Bear repellent should always be carried when hiking, and when camping, food and garbage should be stored in bear-proof receptacles. And do not feed the bears. Here are some camp storage tips and tricks.
Being early does you good
Try to travel early in the morning or during off-peak hours, as many of the parking lots at the busiest trailheads fill up rapidly, particularly seen between the hours of 10 a.m. and 6 p.m.
Be prepared for limited facilities
Although there are vending machines scattered around the park and a snack bar at the Cades Cove Campground Store that provides some morning fare, the park itself does not have any restaurants. Take your own groceries with you. Plan ahead and pack as much gear as you can. 
How to navigate the park
Driving is the most convenient way to explore the Great Smoky Mountain National Park. Plan ahead and bring your own car if you want to visit the park, as it does not provide guided tours and there is no public transit to get there from the nearby major cities. Except for the Oconaluftee River Trail, Gatlinburg Trail, and lower Deep Creek Trail, all park routes are off-limits to bicycles.
Remember to get an up-to-date map but the online trail map can help you plan your next hiking adventure in Great Smoky Mountain National Park.
Great Smoky Mountains National Park's Best Campgrounds
The campgrounds where you can stay while visiting Great Smoky Mountain National Park are strategically planned and located in various locations both inside and outside of the park. Among them are:
Check out this front country camping video courtesy of the National Park Service.
In the event that there are no available spaces at these campgrounds, nearby hotels provide lodging alternatives and other services, with their distance in miles from the park in brackets. Among these close-by hotels are
Final Thoughts on Great Smoky Mountain National Park
The Great Smoky Mountains National Park has been home to numerous visitors and been a source of inspiration to various artists. Now is your turn to get a feel of the wonderful landscapes and scenery it has to offer. From the mountains to the waterfalls you are sure to find a hike here that fits your needs. Not to mention that there is superb camping throughout the park. The most difficult thing to find is time to enjoy it all. No matter your time and most importantly, connect with your family and be comfortable finding yourself in the outdoors. Gear up yourself and your family and await the most enjoyable experience ahead.
What is your favorite part of visiting the Great Smoky Mountains National Park? Tell us in the comments below, on our Facebook, or on Reddit!