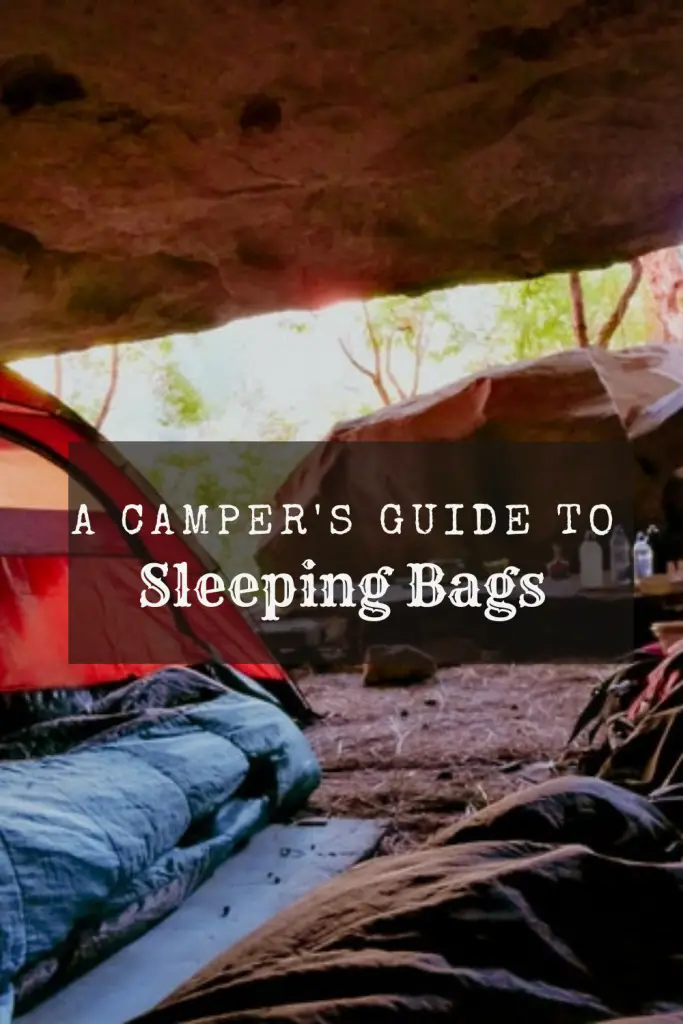 The hardest thing about going on camping trips is getting a good night's sleep. Between the hard ground, sticks in your back, or mice scurrying below you it can be a bit rough. Yes, the mice actually happened and the next morning I moved my tent. Always best to know how to select the best campsite! Being out in the woods on the trail will certainly expose you to nature's worst. While you shelter yourself against the elements with a good tent, only a proper sleeping bag with a camping pad will help give you a good night's rest to power you up for the next day of activities. Luckily we have a guide to sleeping bags that will level you up in your camping knowledge!
Guide to Sleeping Bag Quick List
Here are a few things you should look for in a good sleeping bag
Determing Your Sleeping Bag Requirements
The first step, and if you have read our other guides this will sound familiar, is to determine what your sleeping bag requirements are. The reason for this is that if you don't know what you need you can't focus your search where you need to. In fact, it is likely that you will get bogged down by the endless number of sleeping bag options that exist. Instead, you must first determine your requirements like the type of camping, potential weather conditions, and your size. Luckily, you have taken a great first step in reading this guide to sleeping bags.
Weather Conditions and Temperature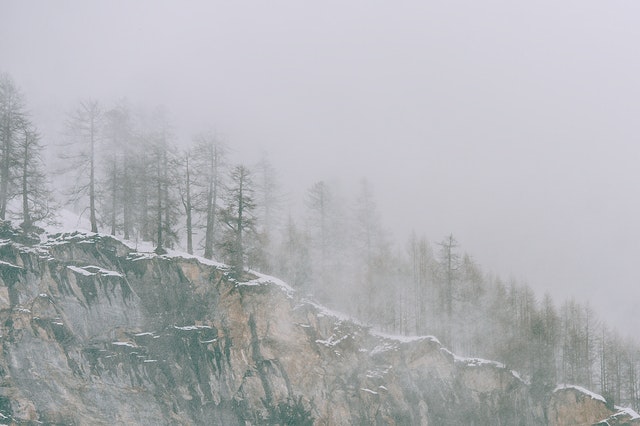 While finding a "be-all and cure-all" sleeping bag is virtually impossible. However, it is possible to find a bag that will keep you comfortable for most trips. If you are a novice camper then you are going to want to determine exactly what types of camping you are looking to do and when. For instance, are you looking to only go summer camping? Or are you trying to be more adventurous and camp year-round? This matters because each sleeping bag comes with a temperature rating that you will need to pay attention to. A summer bag is not going to give you the warmth you need in the winter. On the other side, you may end up sweating like crazy in a winter bag in the summer.
In any case, considering the weather is also critical. There are many places across the country where the weather can change rapidly. Being in Northern Nevada in the fall could mean a beautiful sixty-degree day and as soon as the sun sets you are facing thirty degrees in Lamoille Canyon. So even if you are planning on doing mostly summer or three-season tent camping, know the weather conditions that you can expect and this will help define the temperature rating you need on your sleeping bag.
Other Requirements in the guide to sleeping bags
There are other things to consider as well which are a bit more personal. If you are backpacking you may want a lighter weight bag, whereas this does not matter as much in car camping. Additionally, if you are a tall person you may need to consider bags that can accommodate your height. You definitely don't want to end up in a sleeping bag that only comes up to your armpits giving you the cold shoulder!
Sleeping Bag Fill Material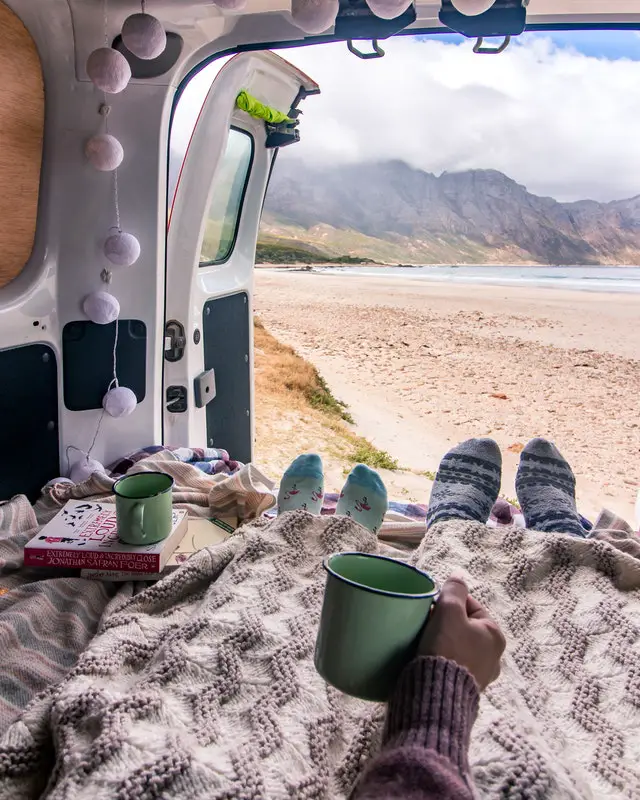 Another important item to consider in this guide to sleeping bags is the fill material. An important issue when choosing a sleeping bag is whether to purchase a down or synthetic fill sleeping bag. Nothing provides comfort and warmth like down, and down is generally recommended for most outdoor camping trips with the family. However, in the event that it rains and your down-filled sleeping bags get wet, it is going to take forever to get your sleeping bags dry. Synthetic fill bags, on the other hand, give good warmth and dry quickly if ever they get wet. They are a bit heavier in comparison, though. Additionally, some have allergies to down, and knowing this upfront can provide a clear direction on which sleeping bag to select.
There are some pros and cons to both synthetic and down insulation.
Down Insulation –
Pros: This is lightweight and is best in cold dry weather. It is also fantastic for compressing small for backpacking.
Cons: Down does not dry quickly and will require some level of waterproofing. Additionally, it can add cost to a sleeping bag
Synthetic –
Pros: Synthetic materials can be affordable. Additionally, they are non-allergenic, dry fast, and will insulate even when damp.
Cons: The fill material can become heavy and may not provide as much insulation as down. It is likely that the fill will degrade over time or clump causing the need to replace.
---
Season Matters if you are Camping in Alaska or Arizona! Where will you camp?
---
Does Season Matter with Sleeping Bags?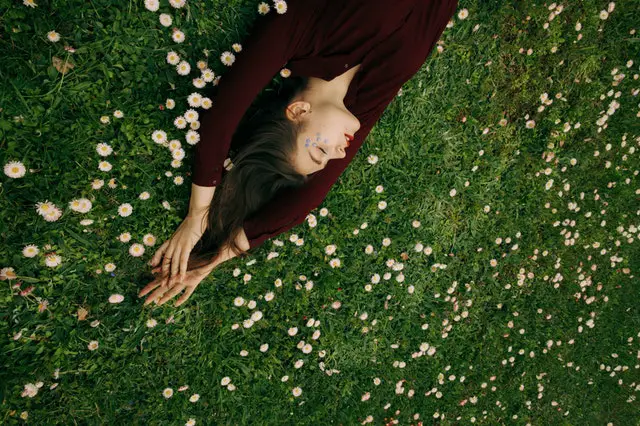 As mentioned above it is important to know the temperature ratings of your sleeping bag. So how do you understand all of the information provided on the label? Well, this guide to sleeping bags will help you understand how the seasonality of sleeping bags works.
If your needs revolve around general-purpose camping trips, you will want to purchase a three-season sleeping bag. These bags generally have a temperature-comfort rating of 10 to 20 degrees Fahrenheit. If you are a more specialized camper – for instance, if you like going camping in specific seasons – you will want to purchase a bag that caters to that season. If you like camping during the cooler seasons, go for sleeping bags that offer more warmth – and if you need a bag for warmer climates, go for breathable bags that keep you cool even during the hot seasons.
There are three main bag types. These are the summer season (30 degrees and higher), 3-season (15-30 degrees or higher), and winter (15 degrees and lower). Since it is possible to unzip your sleeping bag selecting one that is outside of your expected range can be done and will open you up to future trips that you maybe haven't thought of yet! In any case, you can use the season or temperature rating as a comparison and qualifier for the sleeping bags that meet your requirements.
Sleeping Bag Shape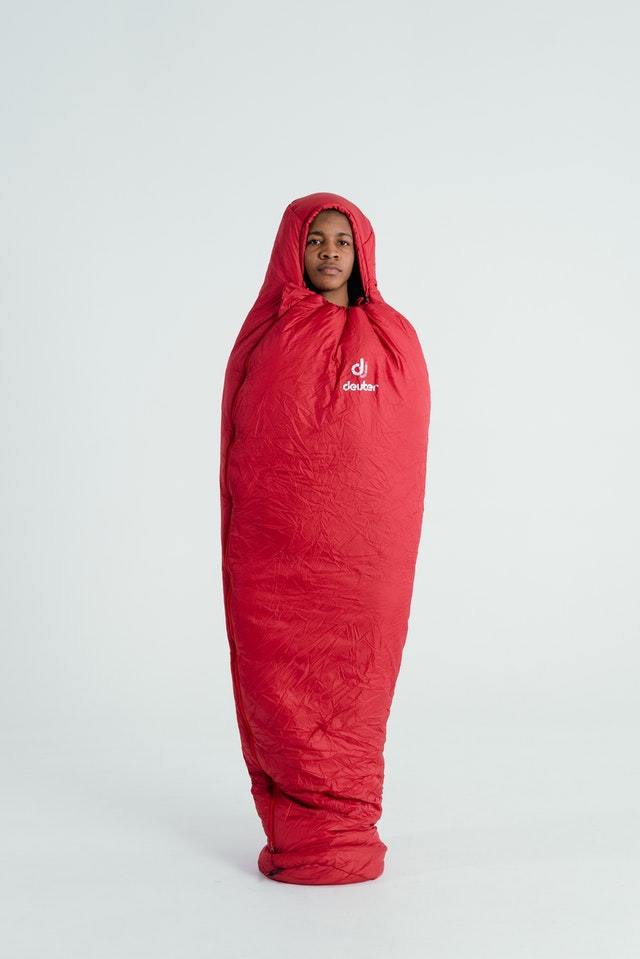 While there are only a few different options when it comes to sleeping bag shape it is important to know what you are going to be most comfortable in. The three shapes that we will highlight in this guide to sleeping bags are the rectangle, semi-rectangle, and mummy. These are the most common shapes. The rectangle shape will be the most common of these three for summer or three-season type bags. Knowing the shape you desire is important. Some shapes will allow you to more freely move while you sleep. If you are a tosser then a mummy may not work for you.
Rectangle – As the name describes this bag provides room for your whole body to move around. You can get double-width rectangle bags. Better yet, if you get too hot or need to cuddle with a child or loved one then you can use it as a big blanket.
Semi-Rectangle – This shape is a blend between the rectangle and mummy bags. These are when you need to blend warmth requirements with sleeping movement.
Mummy – This shape will hug your body as you sleep reducing material weight and increasing warmth. You may end up face down in the bag if you don't learn to toss and turn as one with the bag.
Other Sleeping Bag Options
While not critical in the selection of a sleeping bag you may also want to consider other items in your requirements. These include the shell of the sleeping bag, zipper configurations, and storage pockets.
Similar to when you are layering your clothing for winter the outer shell of your sleeping bag is going to protect you from too much water intrusion. The inner shell is going to be made of a softer material in case you sleeping skin to fabric. Both are important to ensure that you are comfortable overnight.
Zippers on sleeping bags are often overlooked. Most people think as long as it zips up they are good to go. However, it can be very beneficial to have multiple zippers. This is because you can use them to help vent your sleeping bag easily. One of the things that I have hated most about sleeping bags that I have had is the ease in which the zipper guard gets caught in the zipper. You want to make sure that you test the zipper so you know how it operates.
Finally, like in a tent, some sleeping bags are starting to come with storage pockets. These can be really helpful for storing things you need in easy reach during the night. Things like a headlamp, a clock, or a small radio can all be in easy access.
Sleeping Bag Storage
Once you have selected your sleeping bag it is important to know how to properly store it. In most cases, sleeping bags come with a compression sack. This makes packing up at the end of the trip easy. However, these compression sacks can damage the insulation within the sleeping bag. Therefore, you should also invest in a storage sack. This is especially important over the winter months or if you are storing for a long time. If you have the space you can even hang your sleeping bag. In any case, you will want to store the bag somewhere that is dry and away from animals or insects. Doing so will ensure that your sleeping bag will continue to live on for many trips to come.
Guide to Sleeping Bag Summary
While all these tips come in handy, you may still want to test the bag itself to see if it fits your lifestyle. Some stores will allow you to test their products before selling them to you. If this is the case, don't hesitate to jump into a bag to try it out. This will give you the confidence that you will feel comfortable while you sleep. Remember to set your requirements upfront, determine the price point you want to stay within, and then store your sleeping bag right after purchase. With a good sleeping bag, you can look forward to more comfortable nights on your camping trips.
What did we miss? Tell us you sleeping bag buying tips in the comments below, on our Facebook, or Reddit.