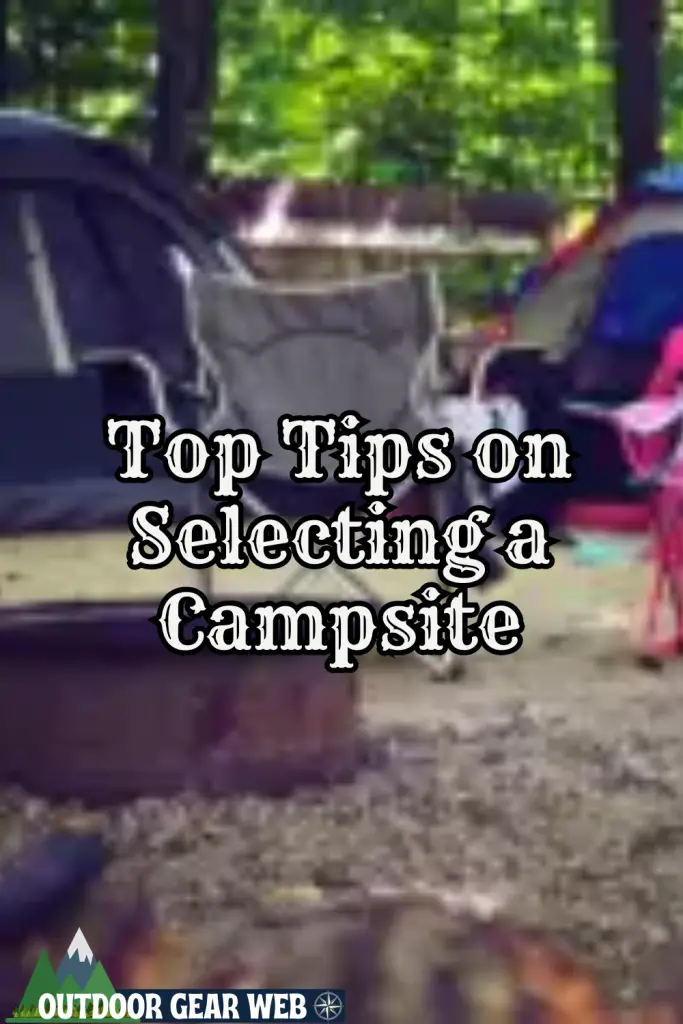 Are you planning your next camping excursion? If so, there are many places that you can stay so use these top tips on selecting your campsite. From free-range camping to public campgrounds, how do you know which is best? Well, for beginner campers selecting a public campground may be the best place to start. Public campgrounds can include both national and state parks or corporate campgrounds like the KOA. If this is your first camping trip, you may be anxious about how to select where to go or which site to select.
---
Make it easy and stay at one of these great Florida Campgrounds
---
First time selecting a campsite? Stay close!
There are thousands of options for selecting the appropriate camping site and dozens of ways to do research. These top tips for selecting your campsite will help. You could go retro and use a phonebook. Using your local phonebook will allow you to take a trial camping trip close to home. This way if you get into your trip and you have found that you have forgotten something, then you can run home. This is a recommended method for a first camping trip. Also, camping close to home with a young family makes it very easy to get home in case the little ones are not quite making it through the night. This will also help with familiarization with your community.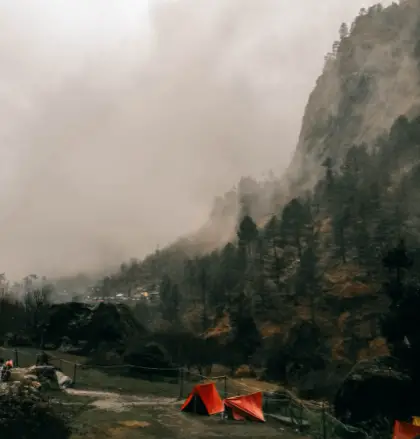 Here are the top tips for researching a campground site:
Use all the search techniques that you have available which include friends, family, the Yellow Pages, and of course the internet.
Take a look at site amenities. Are you looking to stay in the campground during your trip or adventure out?
Research what activities, festivals, and events are going on around the campground.
Consider where the bathrooms and dumpsters are located
Read as many reviews as you can about each site. Remember to filter out the super disgruntled people who wouldn't have fun anywhere and those who give everything five stars.
Take a look at any pictures that are available for the sites.
Consider what weather you may face and the type of protection you need. This includes the sun! Shade trees are always welcome.
Book early!
In addition to using the Yellow Pages for close trips, talk with friends and family. Camping has become very popular in the United States. This is because it is a relatively inexpensive hobby to take on, and it gives people a chance to disconnect from the hum of everyday electronics and demands. So use those you know to get the best recommendations of what is around. What did they enjoy? They probably share the same hobbies or likes that you do and will be an excellent resource.
Go beyond close by!
Coming back to modern times, a great way to find both local and far-afield campsites is to use the Internet. Start on everyone's favorite search site Google. The internet has a wealth of information and even user reviews and is a great way to learn everything you need to know about different campsites. Searching online will allow you to put in your search criteria to find a campsite that matches exactly what you need.
On some sites, you can input the types of things that you like to do, and what you want to be close to, and will even let you find activities away from the campsite that may be fun to visit. In addition to all of this information, you will find relevant user reviews. These reviews will not review the campsite but some of the other offerings that are in the park or community that are surrounding the sites. You may even find some reviews that link to national park websites or the community chamber of commerce. These are great resources to identify activities that you may want to complete.
---
Check out our quick guide to Great Smoky Mountain National Park
---
Selecting a campsite: Be specific
Selecting a campsite should also involve more than just finding the specific campground you want to stay at. Many campgrounds include dozens to hundreds of sites. This means that you should do research into individual sites within the campground. It is important to select a site that meets your criteria. Do you like shade or sun? Are you looking to park a camper or a tent? Are you close to the bathroom or potable water? These are some of the questions that you should ask yourself to ensure that you have the best site for you. Use Google Earth to determine the shady areas. Some websites even include pictures of each individual campsite so that you can see what they look like before you go.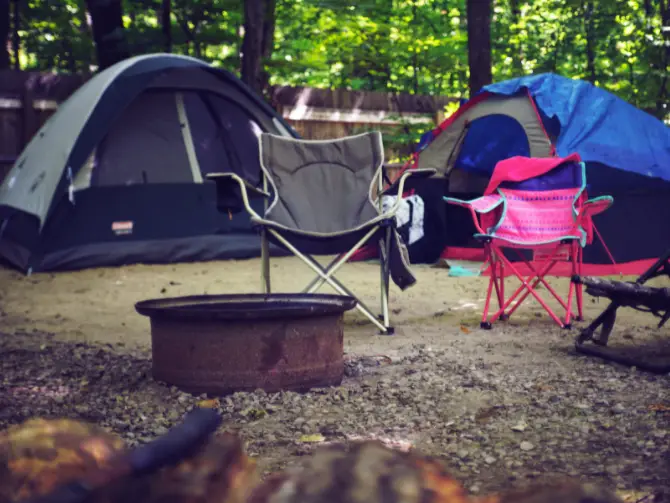 Find discounts
The internet is also good for identifying and providing campground discounts. There are always discounts out there for campgrounds. Just like hotels, a campground needs to stay filled at all times. So try and plan your camping trips during slow times of the year. Still, go out and experience nature during holidays, but take some extra time during slow seasons. Both the campsites and the trails will be less crowded and you will really get a true nature experience.
---
Did you know you can rent gear?
---
In the backcountry
If you are looking to be a bit more adventurous and not stay in a campground then here is a list of the best things to consider when making your selection on a backcountry site.
Pre-plan your camping spots as best as possible on topo maps and leave a map of anticipated sites behind just in case
Consider the orientation of your site to the rising or setting sun
Do not camp directly next to water or in low-lying areas to avoid potential swamping of your tent
Consider what weather you may face and the type of protection you need. This includes the sun! Shade trees are always welcome.
Always look above you to see if there are branches that may fall
Give as much distance as possible to other campers, not in your party. Don't be like this!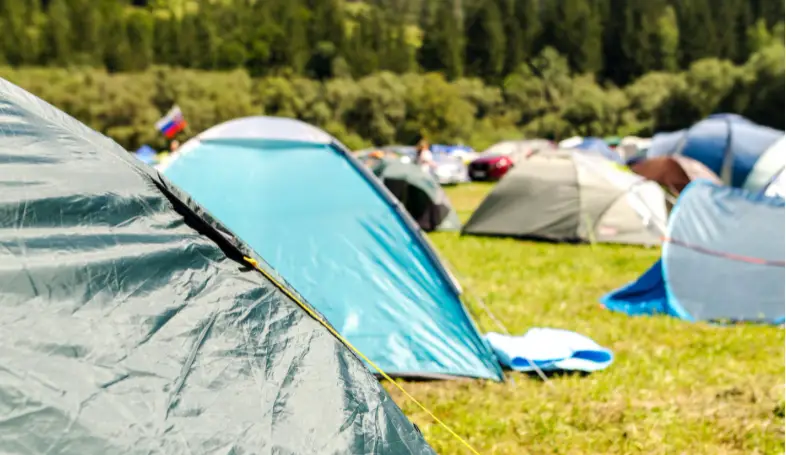 Follow all forest service or national park permit requirements
Look for places with natural tables, where available, like stone ledges
Try and find a flatter site or orient your tent so that your head is uphill
Consider how you will pack out all of your trash
Expect to see insects and animals galore. Have a plan to protect yourself and your food.
Respect those around you when selecting a campsite
In either case, campground or backcountry, be respectful of those around you. Do not play loud music, have huge parties, or set up too closely. Everyone is there to escape from the day-to-day and enjoy what nature has to offer. Be friendly as you may make new lifelong friends along the trails. Most of all, apply these tips and enjoy your stay!
Final thoughts
These are a few ways to find the campsite that is right for you. Before you start make sure you make a list of the things that you want to see or do while you are camping. This will help you determine which campsite is best for you and your family. Take your time and make the best decision possible. Once you are out camping do not forget to take pictures and take notes so that you can provide others with your experience. This will help others find the campsite that is best for them
These top tips for selecting a campsite will come in for every trip that you take. The more you use them the easier they will become. Soon you will be having non-stop camping fun while enjoying everything that camping has to offer. Did we miss anything in our top tips for selecting a campsite? If so, let us know in the comments below.