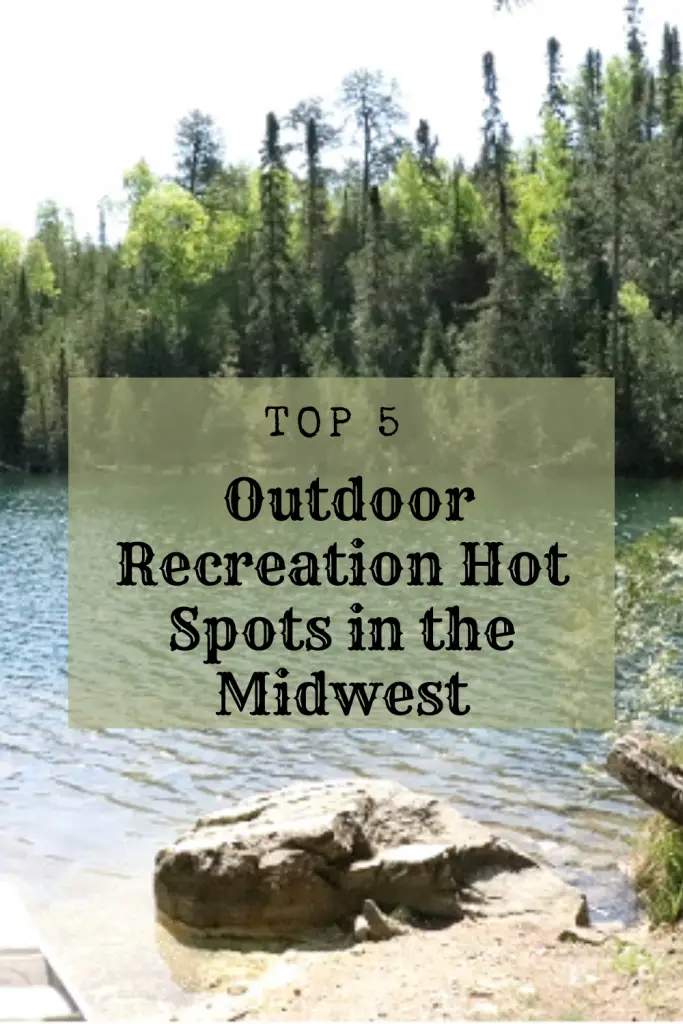 The Midwest is known for being flat, empty, and nothing but cornfields. "Flyover country" they call it. People assume that the best outdoor recreation options are in places like Montana, Colorado, Utah, or California. Or the Appalachian Mountains or the beaches of the east coast. While these are all great places and have some incredible outdoor recreation options, there are many hidden gems scattered throughout the Midwest as well! As someone who grew up in the Midwest, I can say with certainty that the Midwest is home to a lot of cool recreation options. Here are some of my favorites outdoor recreation hot spots in the midwest!
Boundary Waters Canoe Area Wilderness, MN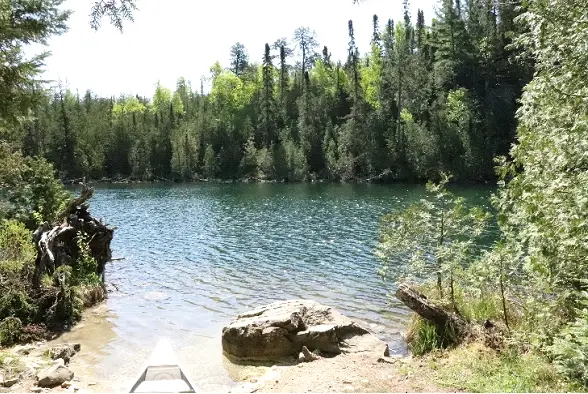 The Boundary Waters Canoe Area Wilderness is a vast wilderness area located on the Minnesota/Canada border. It boasts over 1,000,000 acres of lakes and forest, 1,500 canoe routes, and over 2,000 designated campsites. The boundary waters are one of the last true wilderness areas left in the United States. Known for its incredible fishing opportunities, as well as amazing multi-day canoe voyages. Permits are required to enter this pristine area. You can easily acquire them online or through a local outfitter. There are many types of permits available such as day-use permits, overnight permits, fishing permits, etc. Some of the boundary waters permit motorboats. However, most of the wilderness area is for canoes or kayaks only.
Outfitters and Camping
If you are planning to fish, there are some outfitters that offer shuttle services with motorized boats to get you to some of the smaller lakes. They transport you and your canoe to the smaller interior lakes where motorized boats are not permitted. From here, you can portage into the lakes you want to paddle. Portaging means carrying your canoe and gear across the land on a trail to get to another lake. They will arrange a time with you to meet back and they will take you and your gear back to the mainland. The area outfitters will be able to provide you with maps of the area and suggest the best routes for the time you have out there. They are very knowledgeable about the area and can help make your trip one to remember.
If you're looking for some peaceful and pristine multi-day camping you can load up your canoe and disappear into the lakes. I would recommend going through an outfitter so you can ensure you have all the information and gear you need. Once you are out on the lakes there are many small islands that have designated campsites on them. These campsites have a fire pit, a clear area for tents, and a pit toilet. Only camp in the designated campsites to reduce human impact in the area. Follow all Leave No Trace (LNT) practices and camp responsibly.
Personally, the Boundary Waters is my favorite place to recreate in the Midwest. There's something magical about being in a truly remote wilderness and experiencing nature in its purest form. The Boundary Waters are truly one of the best outdoor recreation hot spots in the midwest for anyone looking to explore this part of the country.
Shawnee National Forest, IL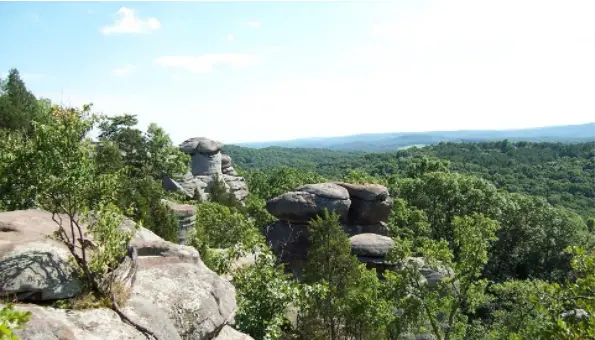 I used to think that the only exciting thing in Illinois was Chicago. I mean, what else is there really? As it turns out there is a lot more to Illinois than people think. While Northern Illinois might be mostly flat farmland, southern Illinois is like a whole different world. There are rolling hills, huge cliff faces, waterfalls, trails, and lakes. It is an outdoor enthusiast's paradise! Shawnee National Forest is located in the southern tip of Illinois. It offers everything from hiking and backpacking to kayaking and canoeing. It is also home to some incredible rock climbing. The most popular climbing area in the national forest is probably Jackson Falls. The sandstone bluffs offer some outstanding routes for climbers to explore. There are also many other parks that offer rock climbing that surround the Shawnee National Forest. 
If you are not a rock climber, not to worry! There are amazing options for hiking, fishing, caving, and everything in between. I have spent the last year exploring this area and I am continually finding new places to adventure. A must-see in the Shawnee National Forest is called Garden of the Gods. Like the Colorado version, it is made up of impressive rock structures and beautiful overlooks. There is a short hike out to the main overlooks, or there are longer trails to explore around it. It is definitely worth a visit!
Devils Lake State Park, WI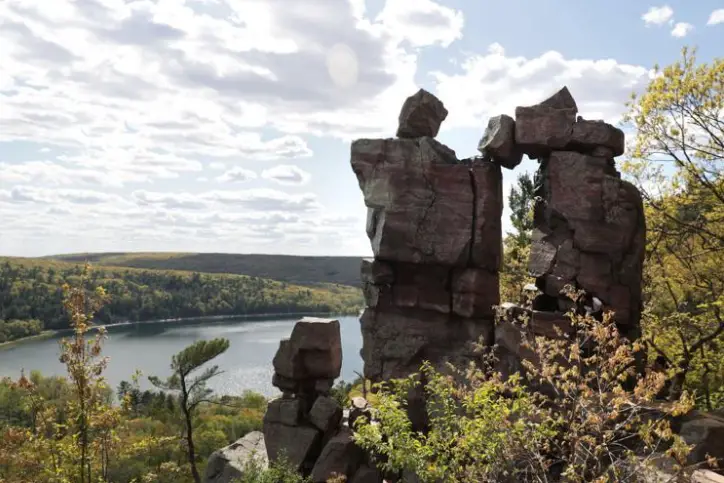 Devils Lake State Park is nestled in south-central Wisconsin just south of Wisconsin Dells. This area is a recreation oasis with towns and farmland surrounding it. Large rolling bluffs and textured cliff faces surround a large lake and campground. The park offers many activities such as hiking, swimming, kayaking, paddle boarding, rock climbing, and of course camping.
There are several incredible rock formations to find and many astounding views. The campground offers many amenities, making it a great front-country experience for families and individuals alike. There are RV hookups as well as tent camping sites. They offer clean restrooms and showers as well as a park store and food options near the beaches. The trails offer varying levels of difficulty and the park staff maintain them well. It is quite busy during the summer months but is still an amazing place to explore. I have many special memories of trips with friends to this awesome park!
One of my favorite trails at the park is the Balanced Rock Trail. It is a short trail, but don't be fooled by the lack of distance. Nearly the entire trail is a staircase. The endless stairs lead you up to some incredible views, culminating with, you guessed it, a balanced rock. The rock is very large and is balanced atop another large rock. There are no bolts or anything holding it in place which makes it a truly amazing natural attraction. It's a very fun challenge for individuals and families alike!
The North Shore, MN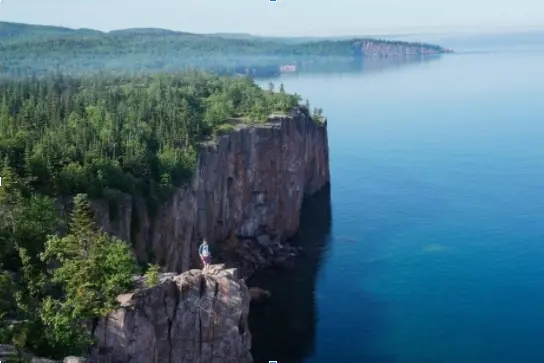 Back up north along the western shore of Lake Superior lies some of the prettiest forests I have ever encountered. The North Shore in Minnesota is made up of many state parks and wild areas. There are looming cliff faces, beautiful rocky shorelines, magnificent pine trees, crashing waterfalls and rivers, and of course a lake so big you cannot see the other side. In the summer it offers hiking, camping, kayaking, boating, and many other activities. In fact, Lindsey from Lookaboutlindsey details one great trip along the north shore, with some places to stop. You have to honestly admit that the sites look amazing!
Now being this far north you may assume that this is strictly a summer destination, but you would be missing out on a host of opportunities for recreation in the winter. Some of the best cross-country skiing I have ever done was on the North Shore. In addition to cross-country skiing, there are places to downhill ski, snowshoe, ice fish, and even ice climb. It turns into a frosty winter wonderland for those that are brave enough to face the snow! The impressive waterfalls that cascade down the rocks in the summer become beautiful frozen masterpieces in the winter. I visited Gooseberry Falls State Park on the North Shore in the winter and the frozen waterfall was by far my favorite thing we saw. No matter what season you visit, the North Shore is sure to impress!
Custer State Park, SD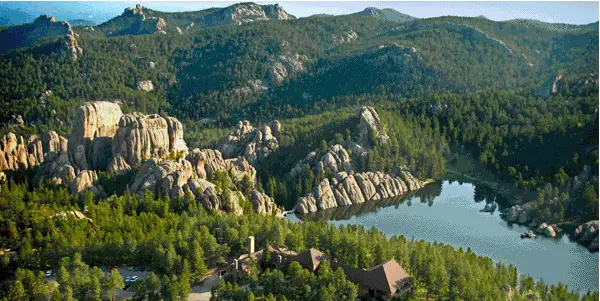 Can you believe this is in the Midwest too? Me either! Located on the western side of South Dakota, Custer State Park is as close the West as you can get in the Midwest. With Colorado-like terrain, Custer State Park offers awesome hiking opportunities. It is the second largest state park in the United States. Custer State Park is known for its incredible wildlife. The park is home to bison, mountain goats, mule deer, mountain lions, pronghorn antelope, wild turkeys and so much more.
---
Make sure your family has these camping essentials before heading out into Custer State Park
---
There are campgrounds and amenities scattered throughout the park that offer many different recreation opportunities and educational programs. Nearby there are attractions like Mt. Rushmore and Badlands National Park. There is rich history to this area and the park is full of information and ways to experience the natural beauty the area offers. Whether you are exploring with friends, family, or solo, there is something for everyone at Custer State Park!
Outdoor Recreation Hot Spots in the Midwest Wrap up
From rock-climbing to kayaking, hiking to caving, the Midwest truly has a lot to offer. These are a few of my favorite places I have explored in the Midwest. However, there are many more not mentioned in this article. The Midwest isn't usually somewhere people boast about living. Now, perhaps, it should receive a little more credit in the outdoor recreation world. As you plan your next vacation or camping trip, maybe consider visiting one of these incredible places! After all, it could be the adventure of a lifetime!
Have you visited any cool outdoor recreation hot spots in the Midwest? Tell us about your favorites in the comments, on our Facebook, or Reddit! We would love to hear about the places you've found in the Midwest!