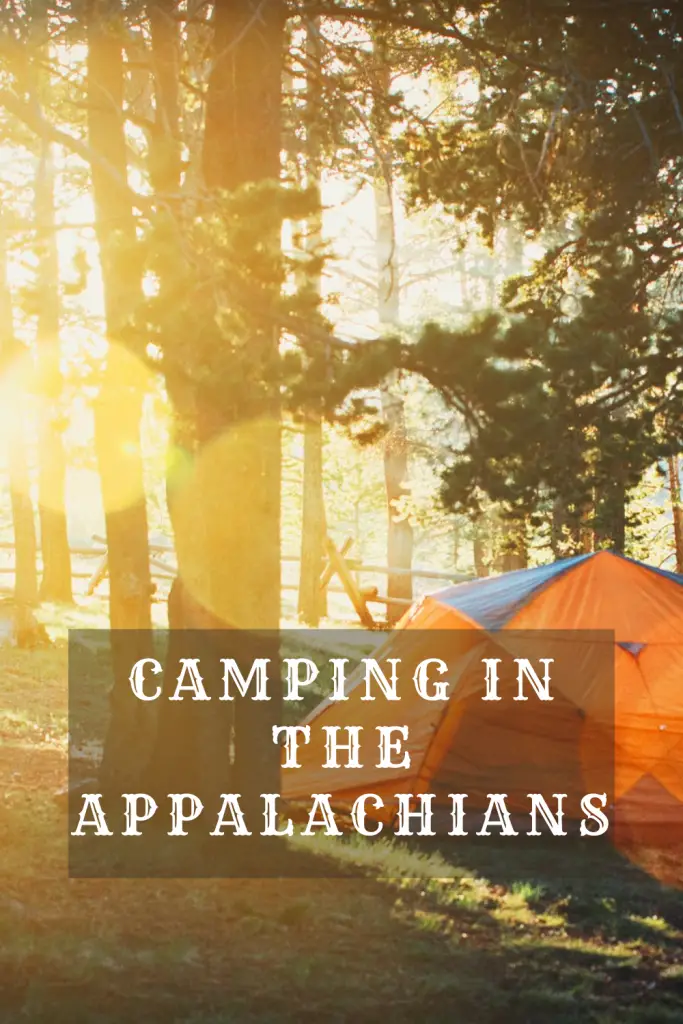 The rich majesty of the Appalachian Region of the United States is a wonder to behold. It is simply a must to experience at least once in your lifetime. Camping in the Appalachians is truly one of the best ways to see the majesty of one of the oldest mountain ranges in the entire world. Stretching from Georgia all the way to Maine you are sure to find anything you could want in a camping adventure.
If your visit to the rugged Appalachians is your first experience of an extended camping vacation, then seek out the tamer campsites. Seasoned hikers will be more drawn to the rough backcountry of the famed mountain's trail. Recreational campers will prefer something in between. These campers want just enough adventure to make the trip worthwhile. However, they like it balanced with sufficient creature comforts to make outdoor life bearable.
Luckily, the beauty of the Appalachians is within reach of all campers, no matter their level of experience.
---
---
Planning Your Trip to the Appalachians
First, decide on the kind of camping experience that works for you and your traveling group. The fun of the great outdoors doesn't belong only to extreme athletes. Mature adults, families, people with mobility limitations, and those who aren't interested in conquering the highest peaks all enjoy the richness of the Appalachians as much as anyone else. So find a a trail that has the right hiking for you.
The first thing that you are going to have to do is determine what part of the Appalachians you want to stay in. The mountain range extends from Georgia all the way to Maine hitting nearly every state in between. You may want to stay in wild and remote areas. On the other hand, the historical sections of the trail may draw you in. Don't stop there though. This is because you also have the cultural and food sites along the trail. In these locations, you can experience the food and culture that built the Appalachian region.
RV Camping in the Appalachians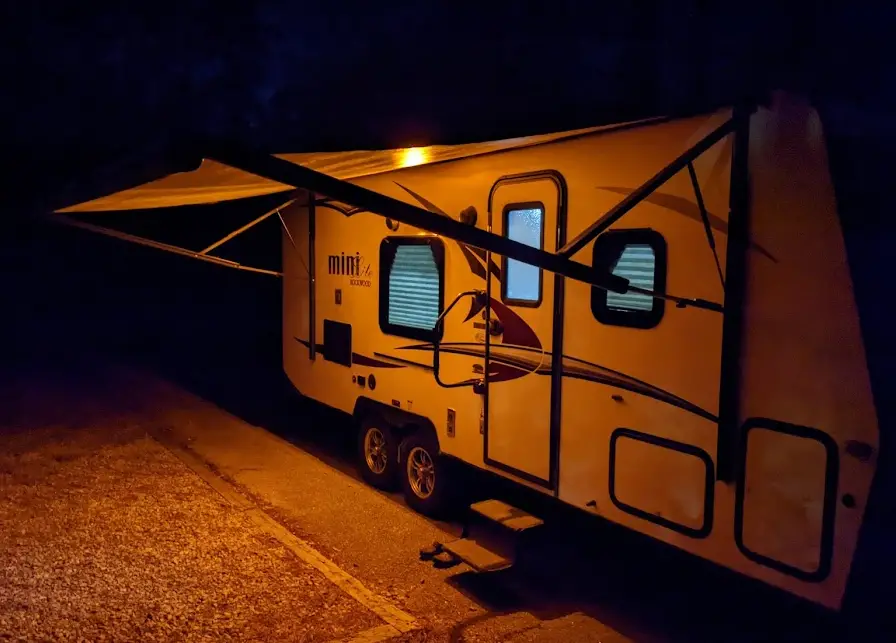 Touring the USA by RV is a comfortable means of exploring the beautiful countryside without having to sacrifice convenience. Many towns in the shadow of the Appalachians offer hook-up sites for RVs to use as base camps. Usually, these are easily accessible and convenient to services. RV campsites make camping a breeze. These RV campgrounds also often set aside a few sites for tent campers.
With so many people now living the RV lifestyle it is important that you make reservations early. While most campgrounds have fantastic amenities there are some that you will likely want to avoid. Do your research up front and schedule the nicest ones early on. It really does depend on where you are looking to visit. Each and every state and location in the Appalachians offers something a little different, and RV sites are no different. Some RVers even spend a night outside under the canvas, camping in a tent for a change of pace.
In general, you will want to find a RV campground with hookups. Depending on the length of stay you may or may not require full hookups. Full hookups include a sewer connection and sometimes cable. Otherwise, your connections will be water and either 30 or 50 Amp electrical. This allows you to run your RV. Don't stop there though! Look for other amenities like play grounds, pools, game rooms, activities, breakfast, competitions, bon fires, and live music. My preference is to stay at locally owned campgrounds like Misty Mountain Resort near Shenandoah. They provide a little slice of Appalachia without even leaving the campground.
---
This one purchase will make your RV life so much easier!
---
Tent or Cabin Camping
Tent campers can decide how ruggedly they want to rough it. Some campsites come equipped with numerous amenities, while the sole "amenity" of other sites might be a cleared patch on the forest floor!
Tuck into a cozy cabin nestled in the heart of the forest. Likewise you may enjoy a cottage stay within the wilds of the Appalachian mountains. Enjoy a day of boating, fishing, water skiing, and the general splashing around at Paintsville Lake State Park. Afterward, retreat to a comfortable tent campsite that offers showers, laundry services, and other benefits of civilization.
Tent campers seeking the basics (meaning, water, and a restroom) will appreciate the spartan amenities of German Bridge Campground at Dewey Lake in Prestonburg. Equestrian campers can bring their mounts to White Sulphur Horse Camp in Salt Lick, where they can explore over 50 miles of horseback trails in the Daniel Boone National Forest.
To kick the adventure up a notch, throw on a backpack and venture deep into the Appalachian Trail's backcountry. With literally so many options to take in you could spend a lifetime camping the backbone of Appalachia.
Camping Appalachian Backcountry
Before heading out into the wilds, check first with local authorities about backcountry rules. It may require you to obtain a permit. You may even need to bring along a GPS unit on your trek. Further, certain specific regulations may apply regarding the building of fires. It is likely there will be regulation on how far you must remain from developed campgrounds or other areas. Since most backcountry is located on federal land, campers are restricted to "take only photographs and leave only footprints." At a minimum, you should follow standard leave no trace practices in the backcountry.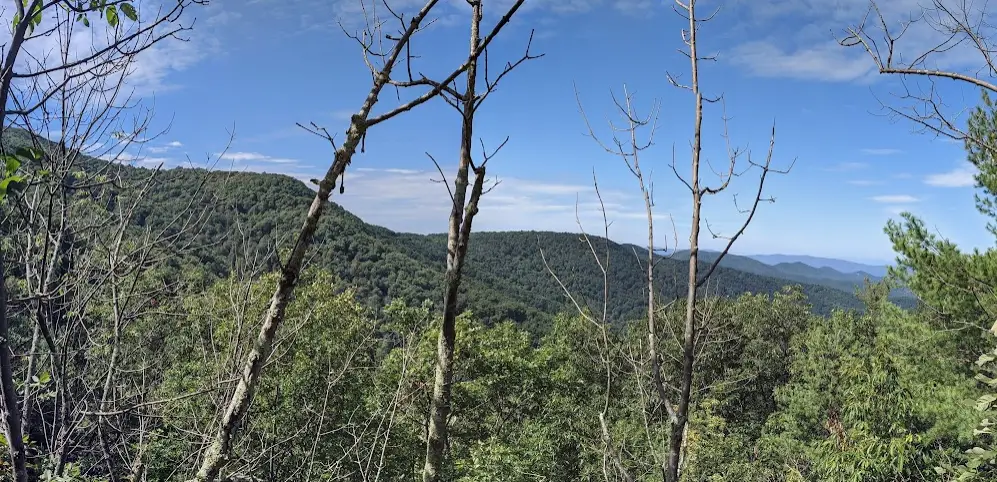 Mammoth Cave National Park is your gateway to the largest cave system in the world. Backcountry camping is allowed here with a free permit. Consort with the ghosts of mining past in the Beaver Creek Wilderness. Your explorations may be rewarded with glimpses of ruins left behind from the mining era.
Sights while Camping the Appalachians
There are many unique things to see while you are camping in the Appalachians. You would expect a wide variety since the mountain range spans nearly the entirety of the eastern seaboard of the United States. No matter how or where you camp, you should consider the sights you want to see. Here are a few sites that you may want to consider camping near.
100-mile wilderness – Maine boasts the most remote portion of the Appalachian Trail. So if you truly want to be alone this is the place to check out. The desolation is not for the unprepared.
Mammoth Cave National Park – A Unesco World Heritage Site, this park is home to thousands of years of history and one of the most stunning cave systems in North America.
Museum of Appalachia – See what it was like to be a pioneer in the Appalachian Mountains. From music to crafts, to food you will have a camping experience being exposed to the real mountain men of Appalachia.
Harper's Ferry West Virginia – A little history and museums in this small town surrounded by two rivers are sure to make your camping trip unique.
Luray Caverns – Stunning calcite formations within these grand cavernous rooms will take your breath away.
Great Smoky Mountains National Park – This is the most visited national park in the entire system. There are numerous trails, camping sites, stunning vistas, and even a ghost town. You could truly explore this National Park for ages.
Shenandoah National Park – Filled with waterfalls and opportunities to summit numerous mountains. You are sure to find a hike for any level of the family and camping options that fit anyone's needs.
Final thoughts on Camping the Appalachians
Whichever camping style you choose, a camping excursion in the Appalachians is both invigorating and relaxing. Whether you are looking to hike the trail and backcountry camp, or get ritzy with your RV you are sure to have a great time. So remember to find the activities that you want to do and plan around those. Exposure to the history that dots the Appalachian Mountains will give you exactly what you need. A true American getaway shrouded in culture and good eats. Not to mention, exposure to some of the best hiking in the US. Don't forget all of the National Parks and Monuments you will see along the way. Or my personal favorite the waterfalls and grand mountain top visitas. So dust off that RV, pack your tent gear up, or reserve that cabin because camping in the Appalachians is calling!
What is your favorite camping in the Appalachians story? Tell us in the comments below, on our Facebook, or on Reddit!