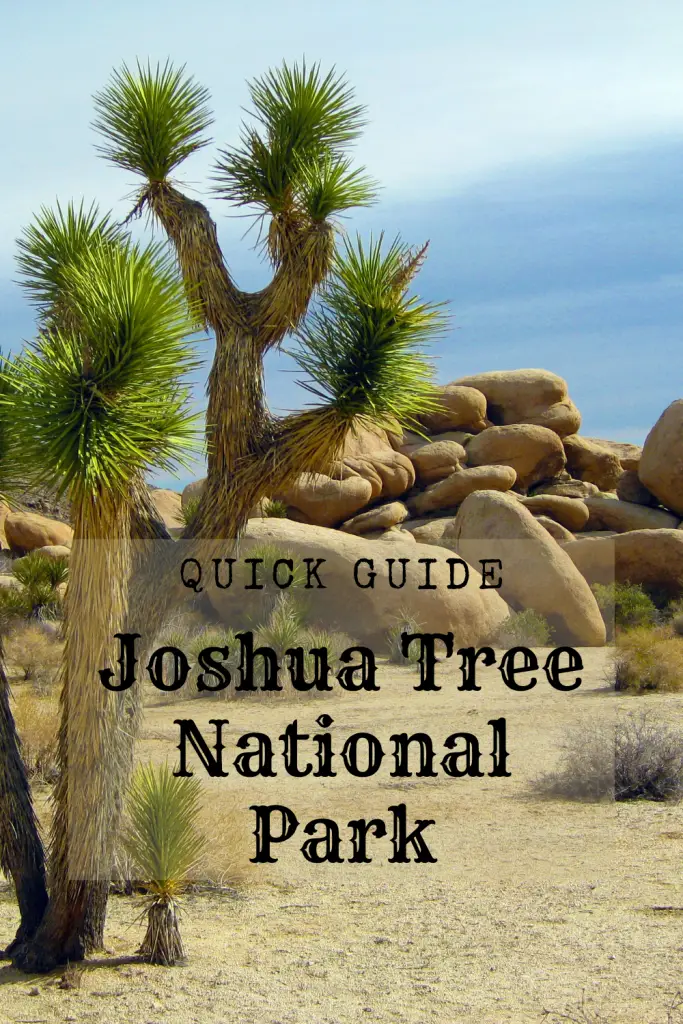 Joshua Tree National Park is a convergence of the Mojave and Colorado desert ecosphere. This landscape is shaped by powerful winds and sporadic downpours of rain. You will find a remarkable array of flora and animals that call it home. A rich cultural past, ominous geological features, and starry nights all contribute to the enchantment of this enormous wilderness in southern California. 
Established in 1994 as part of the National Park Service, Joshua Tree National Park is a popular destination for family outings, corporate retreats, bachelor and bachelorette parties, family reunions, birthday parties, engagement parties, anniversaries, and other special occasions. The number of people visiting the park each year (2.4 million on average) is rising as more people come to have fun there. 
So, take a look at our Joshua Tree National Park – Quick Guide so that you know exactly where to go and what to do on your trip.
---
Not up for desert life? Check out these other National Park Quick Guides and plan your trip now!
---
Activities at Joshua Tree National Park  
The recreation options at Joshua Tree National Park are varied. Like several other national parks in America, it is pet-unwelcoming and family-friendly for small gatherings, so keep your dogs at home and return to them right away. 
Scenic/Roadside Tours  
If you want to spend less time trekking and experience more of Joshua Tree National Park, you can join created trips that include stops at several locations and points of interest. You will begin to see the diversity of the national parks' terrain and ecosystems as you move from location to location. Taking one of these curated trips is a quick way to see and learn about the park.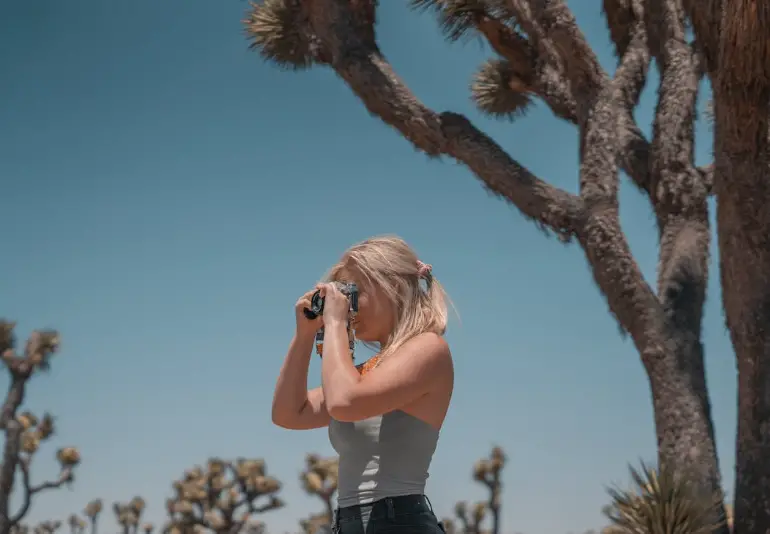 The Geology Road tour is a fantastic place to start. An 18-mile motor tour leads through one of Joshua Tree National Park's most fascinating landscapes. Part of the trail is 4×4 only with soft sand. RVs and Trailers should avoid this road. If you are adventurous though it could be a blast!
Check out these 9 amazing stops! These go beyond the Geology tour but are sure to make you feel like a Joshua tree expert.
Combo of Hike and Climb 
Experience a half-day of off-the-beaten-path hiking experiences and a half-day of guided rock climbing. With this choice, you may enjoy the best of both worlds: trekking through and discovering the different landscapes of the desert. 
Rock Climbing with a Guide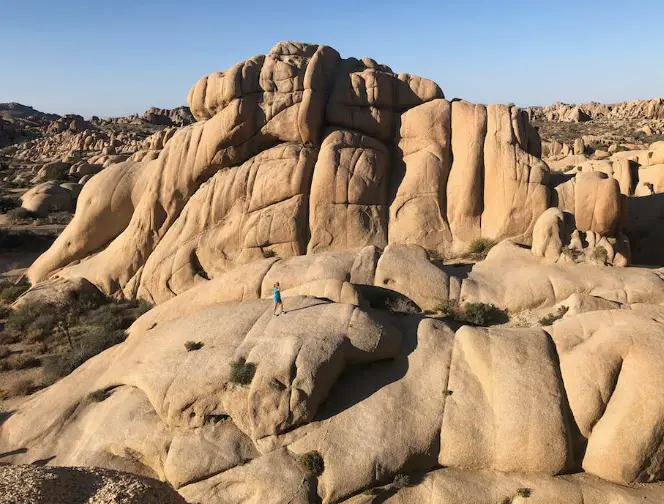 A well-known rock climbing location is Joshua Tree. Rock climbers have been challenging their skills (and friction) on the granite domes of Joshua Tree since the 1940s.  
Multi-Day Excursions 
Spending the night outside is arguably the greatest way to enjoy Joshua Tree. Since the weather in Joshua Tree is frequently moderate, it's ideal for sleeping outside beneath the stars and moon. There are  guides too that will prepare a sumptuous backcountry meal in the evenings so you can enjoy it while you watch the sunset from your secluded wilderness tent and then continue your excursions the next day.  
---
Check out this must have camping gear under $50!
---
Important Attractions in Joshua Tree National Park 
Joshua Tree Cultural Center Information 
The new Joshua Tree Visitor & Cultural Center is a must-visit location for park visitors. Located in downtown Twentynine Palms. This Visitor & Cultural Center has a stunning museum area with changing exhibitions honoring the culture, history, and tales of the Native American people in addition to a lovely bookshop and information center. For a unique souvenir, the park store is the ideal location. 
Queen Mountain  
The second-highest mountain in the National Park, Queen Mountain, is reachable by hiking to the top (5680 feet). A stunning 360-degree panorama that includes much of the national park and beyond is available at the peak. (On clear days, the majority of the national park is visible, as well as the mountains in Nevada.) 
Wonderland of Rocks  
Twelve square miles of massively disorganized stones and rock formations make up the Wonderland of Rocks. As you visit one of Joshua tree's most picturesque and famous regions, The Wonderland, its boulder-strewn valleys and maze-like pathways give you a special sensation of seclusion.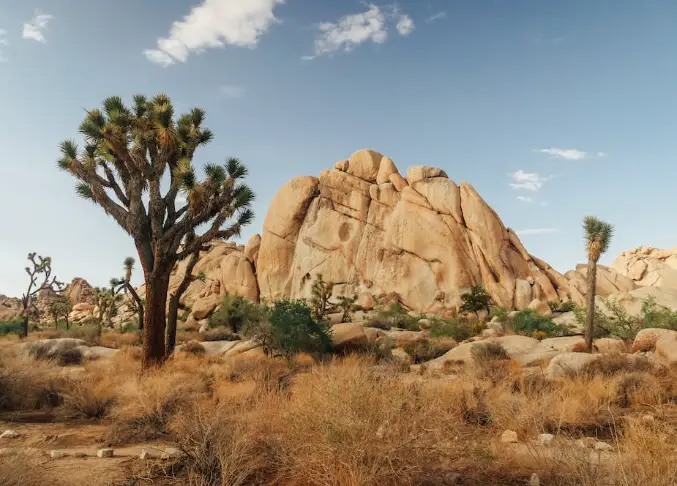 Trails in Joshua Tree National Park
The trails I have included below are ones that are accessible for any level of hiker. So, make sure to bring your family along for these great hikes! They are sure to have a blast and see some amazing things. However, make sure that you head into the desert prepared with enough water for everyone.
Ever feel lost picking a good trail? Remove that anxiety with our tips on finding the right hiking trail.
Ryan Mountain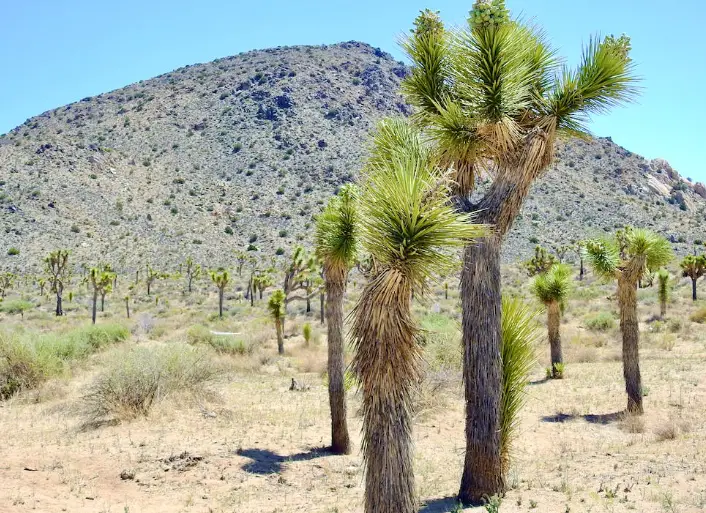 One of the most well-liked places to visit in Joshua Tree is Ryan Mountain. Ryan Mountain does not disappoint with its astounding granite formations and breathtaking panoramic views of the surrounding area. Visitors enthusiastically advise using this path for a hike to see an incredible sunset. 
Trail of Arch Rock 
This 2.3-kilometer out-and-back track is quite simple. There are two approaches to get to the arch; one is a narrow, steep trail up the rock, and the other is to climb right across, but the gap is rather wide. The trail is designated clearly and offers a great perspective of the night wildlife. 
Lost Horse Loop  
This 10.5-km loop trail is accessible from Twentynine Palms, California. It takes an average of 2 hours, 45 minutes to accomplish this course. This trail is generally regarded as moderately difficult. Since hiking and off-road driving are highly popular in this region, you can run into other individuals while exploring.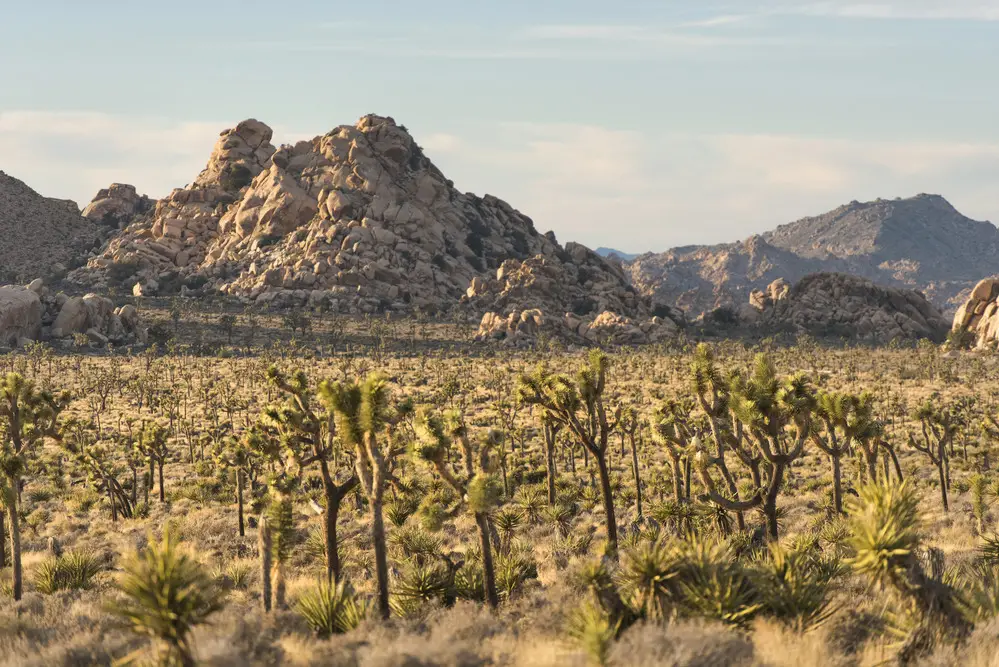 Mastodon Peak 
The walk is most enjoyable from October through April. Enjoy this 4.2-kilometer circular route close to Mecca, California. Since hiking is highly popular in this region, you can run into other hikers while doing your exploration. It typically takes 1 hour and 11 minutes to do this trip. By the time you may consider this a simple hike. In the afternoon of July, this trail is very hot. Hiking is best done early in the day or late at night. There are many geological wonders here if you enjoy them. Also, feel free to explore and take pleasure in climbing the numerous rock features. 
Wall Street Mill 
You'll probably stumble across other people while exploring because this is a highly popular location for jogging, hiking, and watching birds. The walk is most enjoyable from October through May. This 3.2-kilometer out-and-back trail is close to Twentynine Palms, California, and the visitor center. It takes about 39 minutes on average to accomplish this easy trip. It also has good historical waypoints plus a flat, sandy trail that makes for a great hike. 
Best Campgrounds at Joshua Tree National Park 
There is nowhere else on Earth like Joshua Tree National Park. The park's distinctive trees, enormous stones, and neighboring mountains combine to provide an almost surreal environment that evokes a sense of another planet. 
Camping in this area is nothing short of breathtaking, with picturesque campgrounds dotted around enormous rock formations and locations just right for erecting a tent or an RV. But keep in mind that there is no electricity, water, or other standard amenities, so the facilities are rather rudimentary. When you need to pee, be prepared to utilize pit or vault toilets.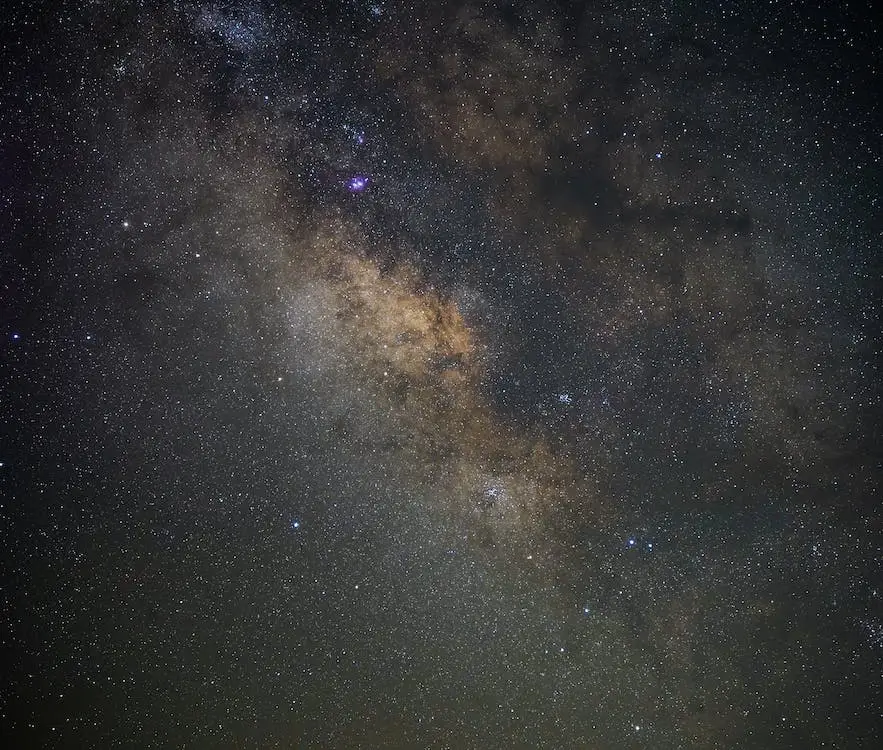 White Tank Campground 
On the route between Cottonwood and the North Entrance Station, White Tank is located on the east side of the park. The campsite is one of the park's darkest locations and is away from most sources of light, making it a great area to see the stars at night. This is an excellent alternative for campers searching for a tranquil experience because there are just 15 carefully spaced sites and lots of nearby boulders for solitude. RVs need to be no longer than 25 feet and generators are prohibited. 
Hidden Valley Campground 
The most well-liked campground in the park is Hidden Valley Campground, which is accessible to both tent campers and RVs. In addition to being near to the top climbing areas in the park, it is also handy to access numerous day treks.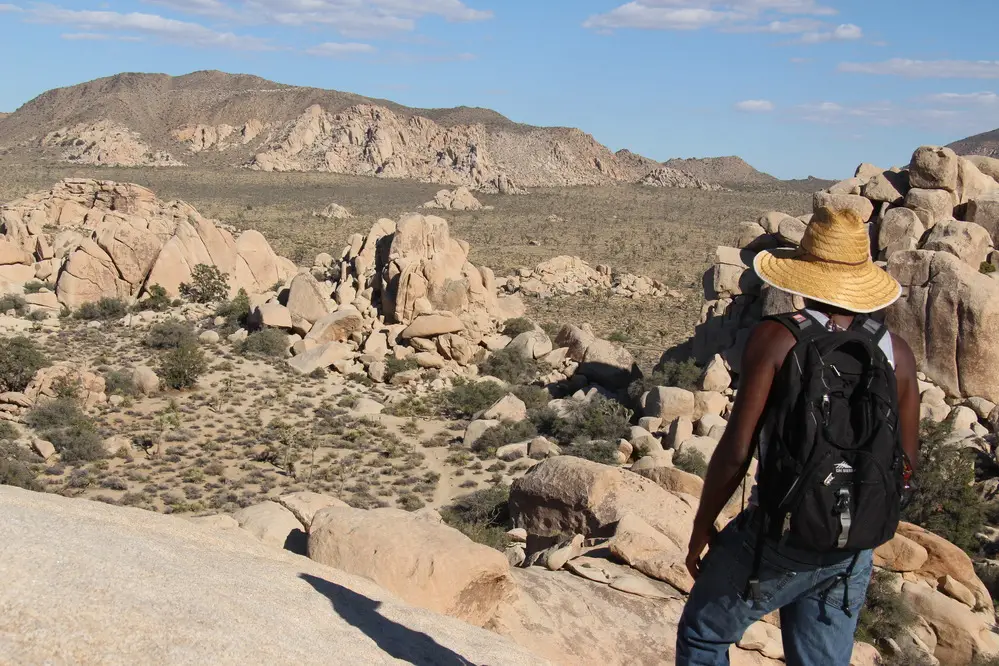 Jumbo Rocks Campground 
With 124 sites, Jumbo Rocks is the park's largest campground and frequently offers the best opportunity to get a spot inside the park's boundaries. It provides a mixture of large and small campsites and is situated in the middle of the park, surrounded by enormous boulders, high cliff walls, and some significant Joshua trees. However, the ease of access makes this a popular campsite that can be difficult to get into.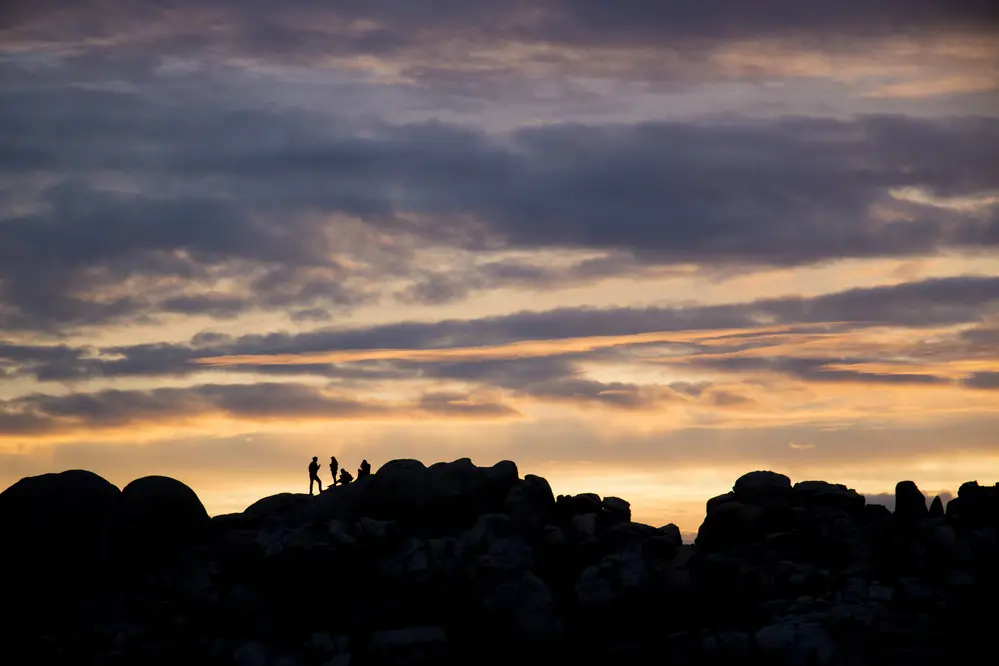 Belle Campground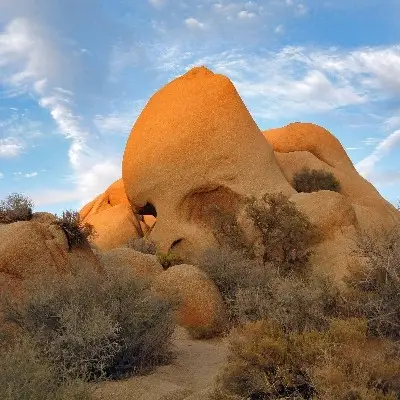 Both White Tank and Belle campsites are relatively quiet, and despite being close to Park Boulevard and sights like Skull Rock, they have a feeling of seclusion. 
Cottonwood Campground 
One of the least picturesque campgrounds in the area, Cottonwood Campground is located a great distance from the main attractions. However, don't let that scare you away! It is in a large region dotted with little scrub trees. This campground includes sixty-two spots. Since the campsite is located at a lower elevation than the rest of the park—3,000 feet—it is much warmer here than it is elsewhere. 
Indian Cove Campground 
Located outside of the entrance gates, close to Twentynine Palms, Indian Cove is a respectable camping spot but is not in the main part of the park. This campground's entrance is located off Highway 62. As you approach the campground, the surroundings resemble a moonscape. They are sparsely forested and crammed with enormous monoliths and little stones. 
Take along some binoculars with you to enjoy those wonderful mountain views!
Black Rock Campground 
Black Rock Campground is located west of the town of Joshua Tree, along Highway 62, on the side of the park where Cottonwood is located. This 99-site campsite is gorgeous. There are a lot of Joshua Trees and it is a fantastic place to go bird watching. Since you will find birds galore make sure to take along some binoculars with you so that you can see them all up close.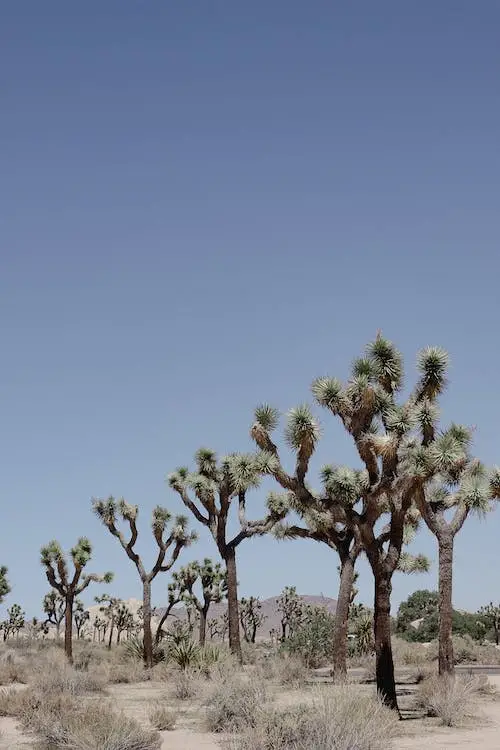 Camping on BLM lands away from the park 
If the park is entirely booked and you don't want to set up camp in a for-profit campsite close to the park entrances, there are two free camping places accessible. North of the park's entrance lies the first location. After 2.5 kilometers, turn right into Sunfair Road off Sunflower Road. The specified area is located near Sunflower and Cascade Road's intersection.  Campfires are also not allowed in this area. 
The second section is substantially larger and located south of the park. It's also more picturesque. Look for side roads that lead east or west as you leave the park on Cottonwood Springs Road. Locate your dirt patch by choosing one of them. 
---
Free Camping on BLM lands. Find out how to find more free camping now.
---
Final Thoughts on the Joshua Tree National Park Quick Guide
Joshua Tree National Park is one of those out-of-the-way parks that people often miss. It is rarely considered because of the desert landscape. It doesn't have the soaring mountains of Glacier or the stunning Redwoods of Northern California. What it does have though is a wild landscape filled with amazing hiking and animal viewing. Don't be afraid to explore remote areas safely.
So when you head to the park, remember to be respectful of nature. Take care of it so future generations can also experience the grandeur of this amazing park. Importantly though, connect with your family and be comfortable finding yourself in the outdoors. Gear up yourself and your family and await the most enjoyable experience ahead.
What is your favorite part of visiting Glacier National Park? Tell us in the comments below, on our Facebook, or on Reddit!