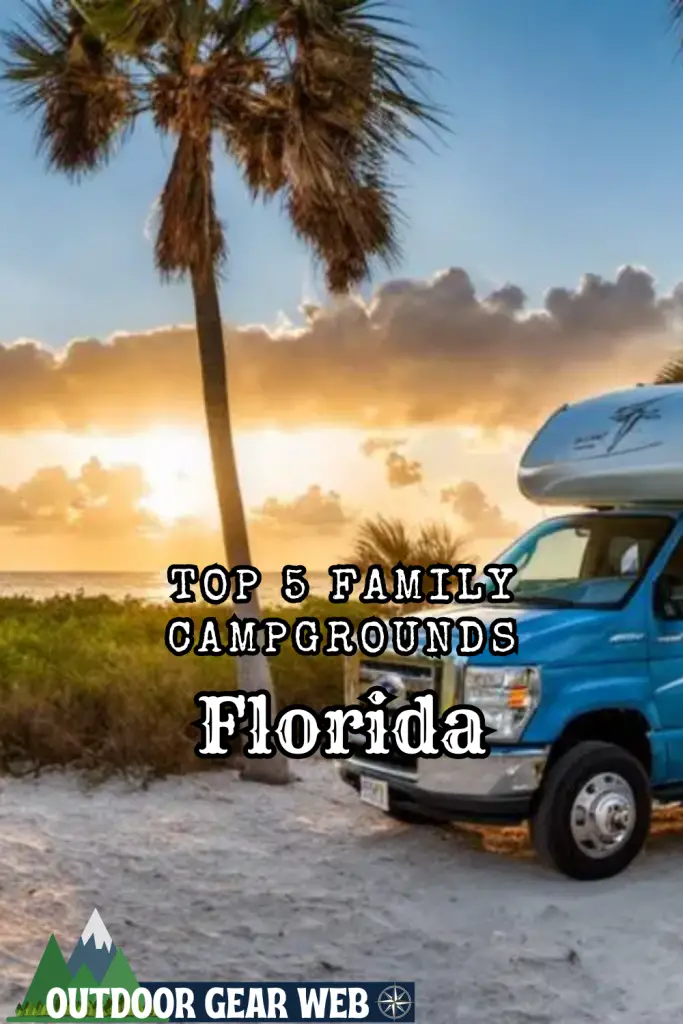 If you are on the lookout for family-friendly campgrounds in the sunny state of Florida that offer a blend of utility, entertainment, and natural beauty, you are in the right place. Camping is an exceptional way to bond as a family, and these five locations are a testament to that. Each location offers unique environments and activities that will ensure an unforgettable vacation. From the Gulf of Mexico to the heart of the Everglades, these campgrounds guarantee a mix of relaxation, adventure, and remarkable scenery. So, let's dive into this list of the top five family campgrounds in Florida!
---
Taking in the stunning vistas as you drive is pretty incredible! However, some kids need more to prevent boredom. Here is how to keep your passengers occupied!
---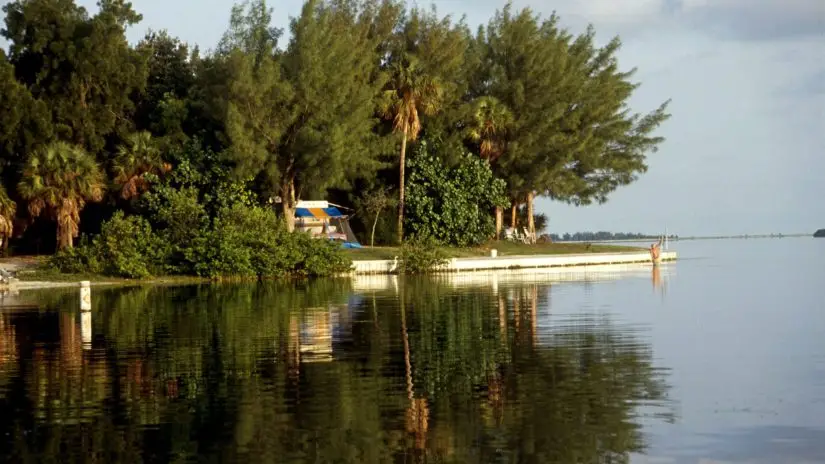 A Family Haven: Fort De Soto Park Campground
The Fort De Soto Park Campground, tucked away on the scenic Gulf of Mexico coast, provides an excellent setting for a family camping adventure. Offering a variety of amenities, the campground ensures families have access to picnic tables, grills, and washrooms ensuring a convenient and comfortable stay.
Engaging Activities Await
The campground goes beyond simply providing a place to pitch your tent. With a host of outdoor activities, there's something to keep every family member engaged. Kids will find plenty to love, thanks to the on-site playground designed with them in mind.
Get in Beach Time Right by Your Tent
No family vacation is complete without some beach time. The sandy beach is an irresistible draw, inviting families to build sandcastles, soak up the sun, or simply appreciate the beauty of the barrier islands. Furthermore, there's a calm lagoon that makes for a perfect swimming spot for all ages.
Education and Fun Combined: A Historical Exploration
Adding to the park's allure is a historic fort right on the campground. This feature opens up opportunities for exploration and learning about the region's past. Children and adults alike can benefit from this enriching experience. So, while having tons of outdoor fun, you're also getting an intriguing slice of Floridian history. Fort De Soto Park Campground, therefore, combines relaxation, adventure, and education, making it a worthy contender for your next family vacation destination in Florida.
---
Check out these great family tents to take with you.
---
An Enchanting Blend of Nature and Magic: Disney's Fort Wilderness Resort
Disney's Fort Wilderness Resort in Florida offers the perfect blend of outdoor adventure and Disney magic for the whole family. This campground resort is a unique experience as it is set amidst a 700-acre pine and cypress forest but is also part of Walt Disney World Resort.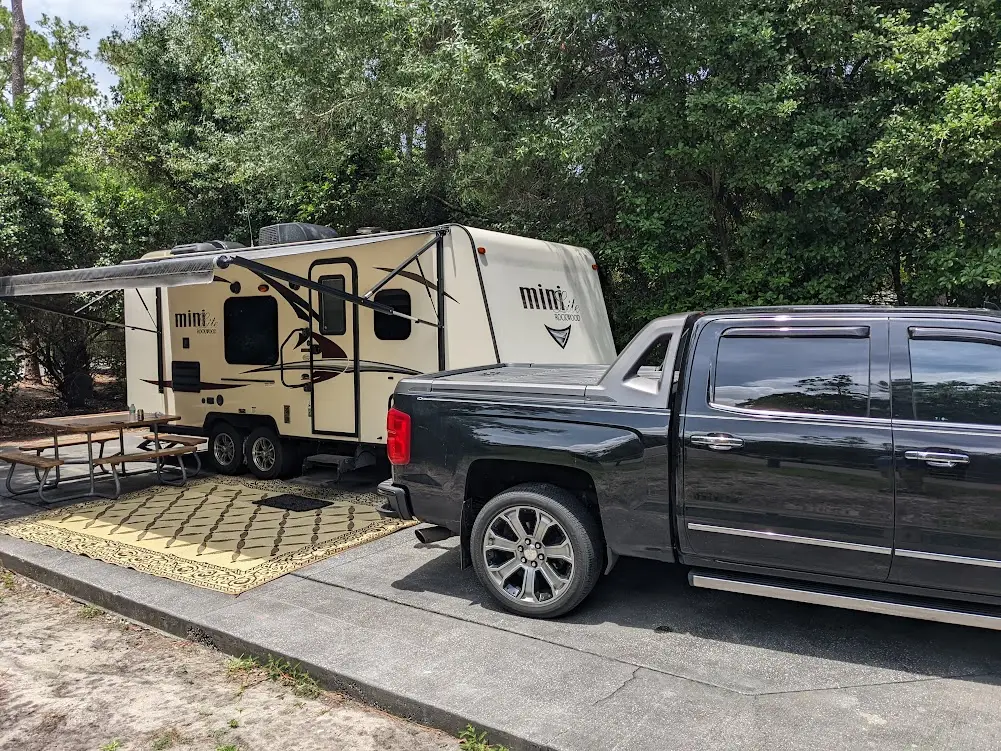 Disney-Themed Adventure and Tranquil Wilderness
Guests can indulge in a range of activities that encompass both a love for nature and a passion for Disney. Fort Wilderness has various campsites tailored to accommodate all types of camping equipment from tents to 45-foot and longer RVs. A campsite can hold up to 10 adults which is great for large families or group vacations.
Thrilling Activities
It presents an array of outdoor activities such as horseback riding, archery, canoeing, and fishing. There are two swimming pools equipped with a waterslide and a whirlpool spa. Charming walking trails and nighttime campfires with Disney character meet-and-greets further add to the charm and appeal this campsite has to offer.
Proximity to Magic Kingdom
While the resort provides ample opportunities for outdoor entertainment, the greatest appeal for Disney lovers is its proximity to the Magic Kingdom. The campground is just a relaxing boat ride away from the iconic theme park. Exploration of the Magic Kingdom will offer fun-filled rides, beloved characters, and stunning fireworks, making the camping trip extra magical.
Additional Amenities
The Fort Wilderness Resort also stands out for its services and amenities. It has a trading post for groceries and camping supplies, a restaurant with hearty family-friendly meals, and laundry facilities. For the convenience of guests, there's free internal transport around the resort and to other Disney World parks. This campground truly integrates the enchanting magic of Disney into the rustic, nature-oriented appeal of camping.
---
Get your family prepared for camping in Florida.
---
Turtle Beach Campground: A Peek into Paradise
Nestled on the enchanting shores of Siesta Key, the Turtle Beach Campground is a popular choice among nature-loving families. It's majorly recognized for its incredibly picturesque beachfront campsites that promise breathtaking views of the turquoise waters and golden sands. From stunning sunrises to calming sunsets, every moment here is one to cherish.
Unbeatable Amenities
The campground is not just about the views – it's replete with an array of modern amenities that ensure a comfortable stay. Each campsite brags full hookups for RVs and camping vans, so campers don't have to worry about basic utilities. On top of that, laundry facilities are also accessible for a hassle-free extended stay. Campground restrooms are well-kept and, for those who need to stay connected, there's free Wi-Fi throughout the campground.
Outdoor Activities Aplenty
Vibrant, fun, and teeming with outdoor activities – that's Turtle Beach Campground for you. Visitors can take leisurely walks along the beach, combing for unique shells as souvenirs. The inviting waters are perfect for fishing or kayaking. Bird lovers find the place fascinating as a wide variety of coastal birds can be spotted here.
Proximity to Other Attractions
One of the key advantages of the Turtle Beach Campground is its strategic location. After a day of sun and surf, guests can explore several nearby restaurants and shops. The campground's proximity to local sights and eateries offer guests the opportunity to soak in the local culture and flavors without straying far from their camping haven.
With its stunning beachfront setting and diverse offerings, Turtle Beach Campground definitely deserves a spot on your list of top family campgrounds in Florida.
---
If this is your first trip in the RV you better learn these tips for setting up your RV site.
---
Welcome to Juniper Springs Campground: Florida's Rustic Paradise
Nestled in the heart of Florida's Ocala National Forest, Juniper Springs Campground is a fantastic blend of rustic natural beauty and riveting outdoor activities. A visit to this captivating location promises families an unforgettable connection with nature, without skimping on fun and recreational opportunities.
The campground is known for its spring-fed pool, a refreshing and tranquil oasis where families can cool off from the Florida heat. The water gushes from underground springs at a constant 72 degrees, providing a delightful swim any time of the year.
Savoring the Outdoors in Juniper Springs Campground
A simmering pot of outdoor recreational activities awaits families at the Juniper Springs Campground. Canoeing is a popular choice amongst visitors, maneuvering down the crystal-clear Juniper run. Families can rent a canoe or kayak and experience the site's enchanting beauty from a unique perspective.
Being in the great outdoors, hiking trails are an evident addition to the list of activities available. The Ocala National Forest offers miles of walking routes, each providing unique views and encounters with the local fauna.
Getting Comfy with Nature
As for campsite accommodations, Juniper Springs doesn't disappoint. It offers a variety of shaded sites with picnic tables and grills readily available. Here, families can enjoy a comfy and ideal space for meals, bonding activities, or simply lounging around with a good book. The towering trees provide a comfortable canopy, protecting campers from the harsh sunlight.
And while you're basking in the site's rustic charm, remember to respect the wildlife that calls this space home. Following the "leave no trace" rule, families are encouraged to clean up after themselves, ensuring that the next generation of campers can enjoy an equally pristine nature experience.
Thus, the Juniper Springs Campground in Florida is more than just a vacation destination. It's an opportunity to bask in nature's glory, partake in recreational activities, and create lifelong memories with your family.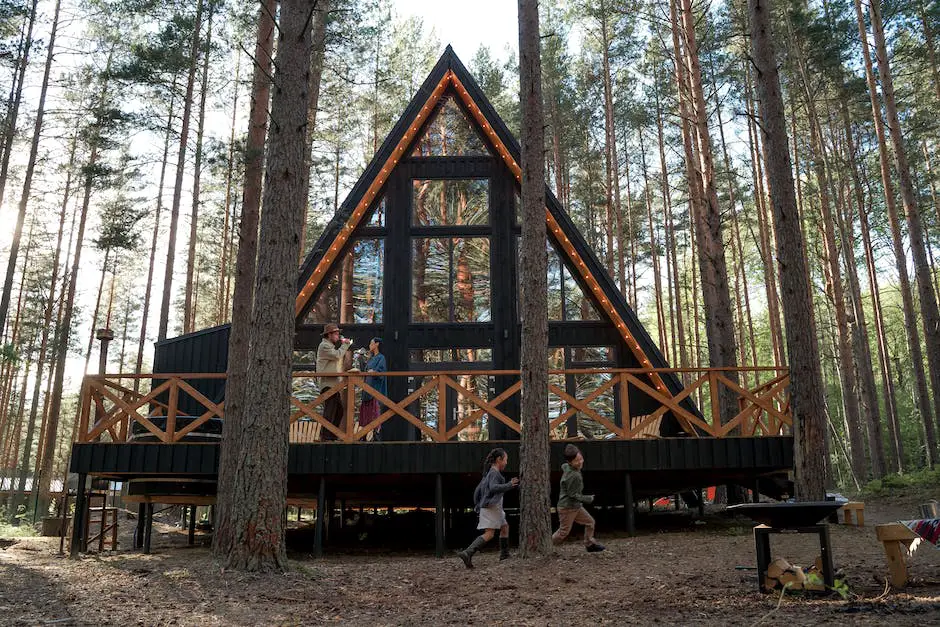 ---
Use this camping checklist before you head out on your adventure.
---
Your Wildlife Playground: Everglades National Park's Long Pine Key Campground
Unleash your inner adventurer and let the lively ecosystem of Long Pine Key Campground in the Everglades National Park be your family's playground. This vibrant campground is renowned for its diverse wildlife that features alligators, turtles, and a multitude of birds just waiting for you to discover.
Step into a world where nature seems untouched and encounter the wild inhabitants of Florida. Wildlife watching at the campground is an activity that can be enjoyed by all age groups and more often than not, it will be the unexpected sightings that will turn out to be the highlight of your trip.
Premier Location, Premier Amenities
While the recreational amenities at Long Pine Key Campground may be considered basic, they more than add up to the overall camping experience. The Campground boasts a picturesque pond perfect for serene afternoons of fishing. A variety of hiking trails are also available for the entire family to traverse and explore the park's splendid landscape.
Picnic areas are scattered throughout the campground grounds for those impromptu family lunches amidst the unique vegetation and bird calls. This lush campground proves that you don't need luxury facilities to enjoy the great outdoors.
Simple Pleasures, Nightly Treasures
The grandeur of the Long Pine Key Campground is not limited to daylight hours. When the sun goes down, the camp becomes a haven for stargazers. The sheer beauty of the unpolluted night sky serves as a panoramic canvas of sparkling stars. These starry nights are perfect for campfires, storytelling, and creating lasting bonds with the family. This proves that the most basic ingredients can make the best recipe for a memorable camping experience in Florida's Everglades National Park.
---
Check out our best car camping kitchen items to take with you on your family trip.
---
Final Thoughts on the Top 5 Family Campgrounds in Florida
These five family-friendly campgrounds in Florida offer more than just a place to pitch a tent. They present day and night filled with activities, exploration, and encounters with nature. Whether it's the magic of Disney, the allure of beachfront campsites, the fascination of historic forts, the abundance of wildlife, or the relaxation of calm lagoons and spring-fed pools, these destinations have something attractive for every member of the family. So why wait? Pack your camping gear, and get ready for memorable days, starry nights, and quality family time in the enchanting family campgrounds in Florida.