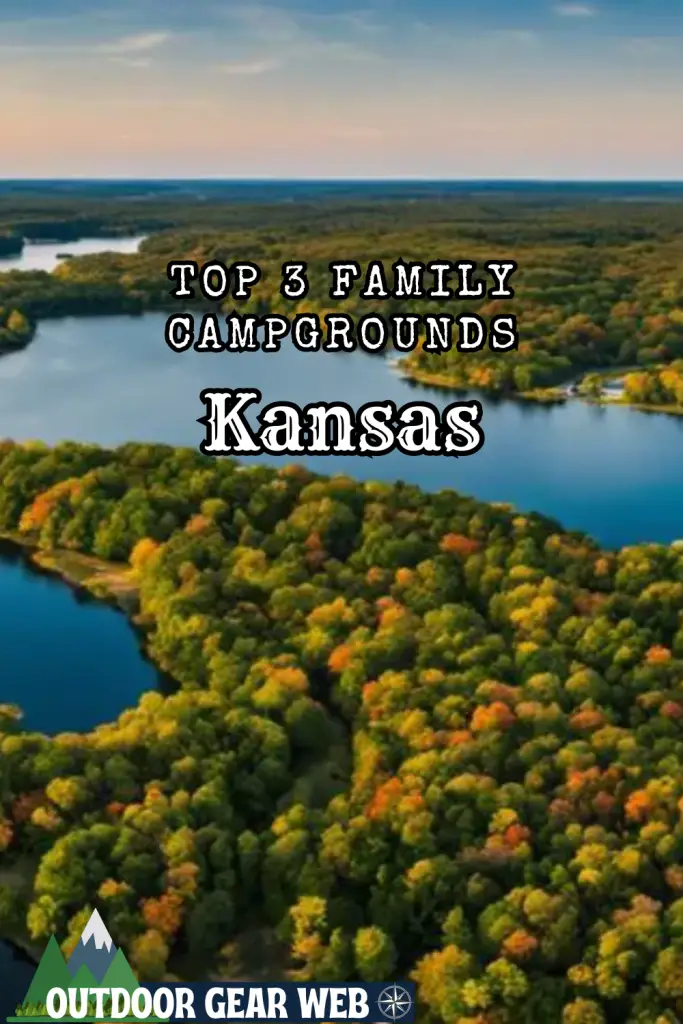 Looking for the perfect family outing in the heartland of America? Consider camping in Kansas' top-tier family campgrounds. Discover the natural beauty of this stunning state, steeped in rich history and boasting diverse landscapes. From the enticing waters of Milford State Park to the adventurous trails of Perry State Park and the wildlife-rich Eisenhower State Park, these spectacular family campgrounds offer a unique mix of outdoor fun, relaxation, and adventure. Step out of the ordinary and dive into an unforgettable experience filled with family bonding, nature exploration, and adventure-driven activities. These top three family campgrounds in Kansas are a great place to start.
---
Here is how to prevent boredom and keep your passengers occupied on your drive!
---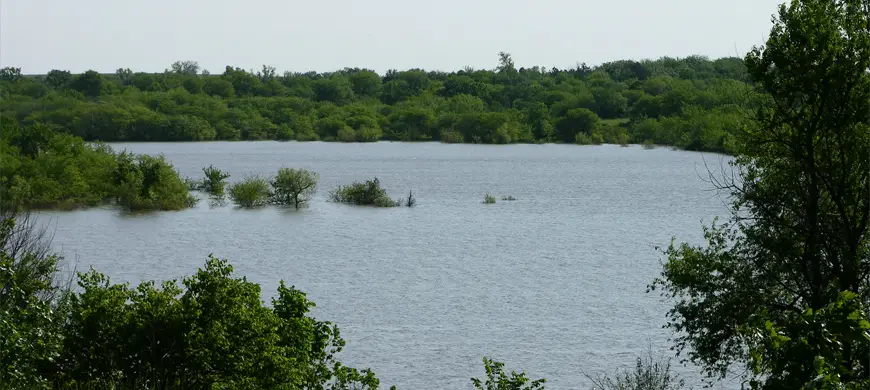 Situated within the alluring landscapes of the Osage Questa region, Eisenhower State Park has earned its reputation as a top family campground in Kansas. It's an ideal destination for families seeking the quintessential camping experience. Boasting 186 utility campsites equipped with water and electricity, the park provides all you might need for a comfortable outdoor sojourn.
Hiking, Horseback Riding, and Biking
For families that treasure outdoor activities, Eisenhower State Park doesn't disappoint. The park is traversed by numerous trails tailor-made for hiking, horseback riding, or biking. This offers an exceptional opportunity for parents and kids to immerse themselves in the serene wilderness, breathe in the fresh air, and engage in some bonding experiences.
Wildlife Exploration
At Eisenhower State Park, children get an opportunity to become one-day zoologists. With abundant wildlife calling the park home, youngsters will be thrilled to stumble upon a plethora of different species. This presents a wonderful chance to learn about the fascinating animals in their natural habitat, possibly sparking a lifelong love of the natural world.
The Perfect Picnic Spot
Apart from the enchanting nature and diverse wildlife, Eisenhower State Park also offers amenities designed for daytime relaxation. The accessible picnic area is a perfect spot for families to kick back and indulge in a tasty lunch outside, while the nearby play area ensures the youngest ones are entertained throughout the day.
The combination of creature comforts and natural beauty sets Eisenhower State Park apart, making it a memorable destination for any family's camping itinerary.
---
Check out these great family tents to take with you.
---
2. Milford State Park
Discover Milford State Park: The 'Fishing Capital of Kansas'
Situated around the largest man-made lake in Kansas, Milford State Park invites families to indulge in an engaging aquatic escapade. That could be why many deem the spot as the 'Fishing Capital of Kansas.' Brimming with ample fish species, the park houses Walleye, catfish, largemouth bass, smallmouth bass, and spotted bass, to name a few.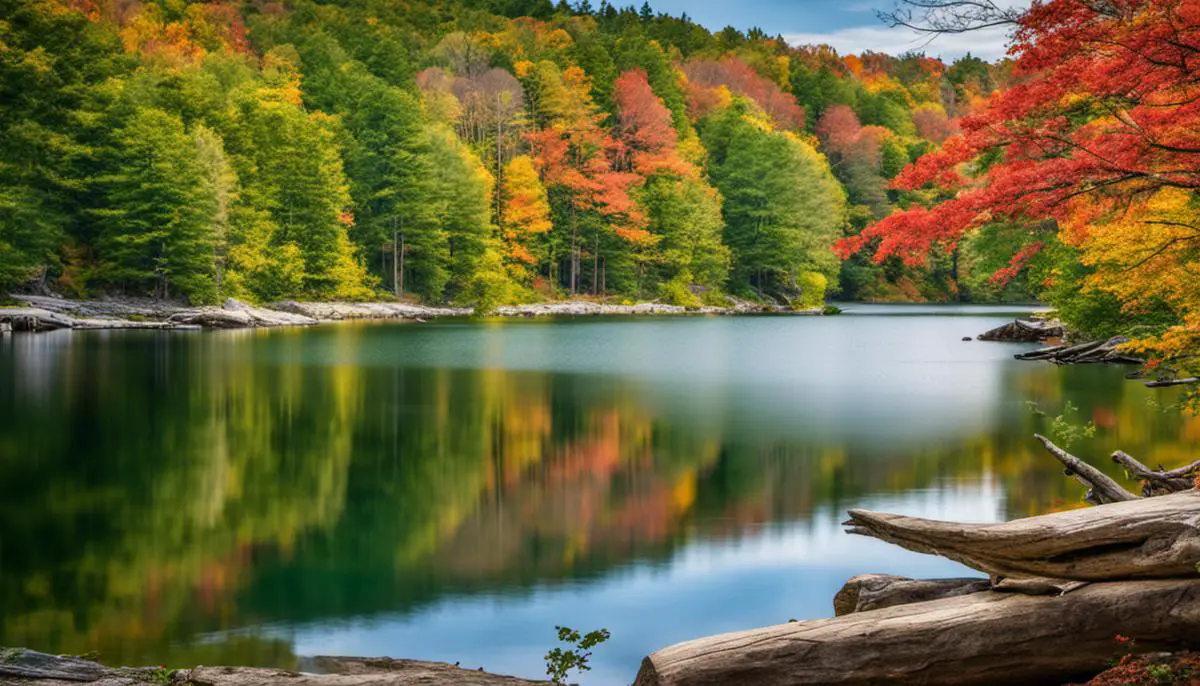 Stay in Style at Modern Cabins
While the outdoor fun may seem neverending, there's just as much enjoyment indoors at Milford State Park. Families can comfortably accommodate themselves in the park's 14 modern cabins which offer well-equipped facilities. Even during the chilly winters, these cabins remain available, ensuring families can enjoy the park year-round.
Savor the Sandy Beaches and Designated Swimming Areas
If your family enjoys cooling off in the water during hot summer months, Milford State Park has got you covered. The park has a vast waterfront with sandy beaches that extend into a designated swimming area. Here, families can revel in the refreshing water, build sandcastles, or just relax by the shore, soaking up the sun.
Experience Adventure and Fun at Every Corner
Every trip to Milford State Park brings a different adventure; whether you're hiking along the nature trails, exploring the diverse aquatic life, or simply appreciating the stunning sunsets by the lake. This family-friendly campground in the heart of Kansas offers an unforgettable camping experience for all ages. The true beauty of the park is that there's always something exciting to do, and no matter what, you'll leave with memories cherished by your family for a lifetime.
---
If this is your first trip in the RV you better learn these tips for setting up your RV site.
---
Adventure and Outdoor Fun at Perry State Park
Perry State Park is a haven for families who revel in outdoor activities and adventure. The park boasts an ideal location at the southwestern edge of Perry Reservoir, promising a wealth of water-based fun. Engage in a friendly family fishing competition or soak up the sun while boating. For those who prefer splashing around, the park also offers a great swimming spot.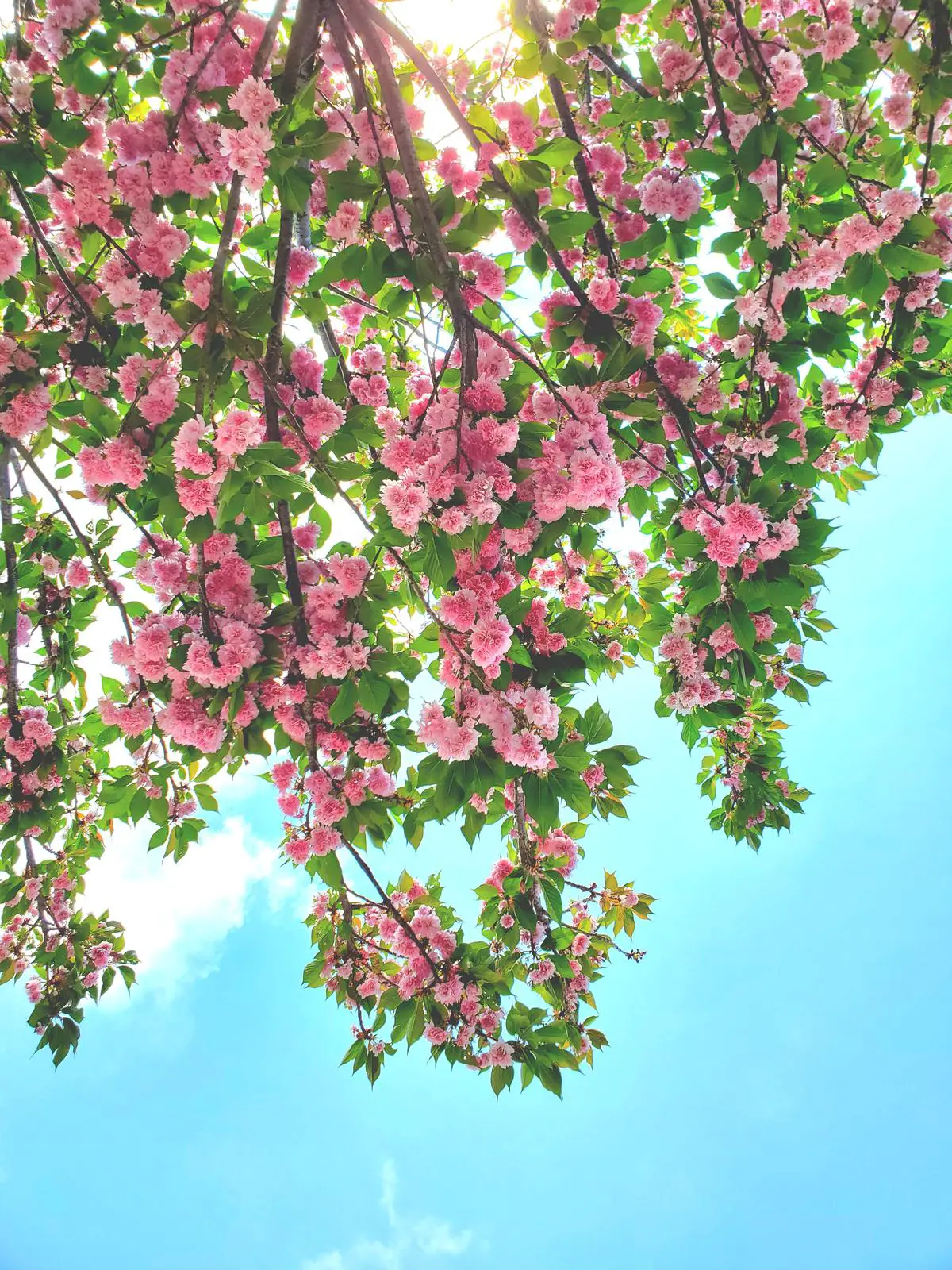 Hiking and Biking Galore
Aside from aquatic enjoyment, Perry State Park also features a rich plethora of hiking and biking routes. Its diversified trail system is ready to challenge both beginners and experienced adventurers. Whether you prefer a serene walk along nature paths or a thrilling bike ride down rugged trails, you'll find a route that suits your taste and skill level.
Comfortable Campsites
When it comes to accommodation, Perry State Park has various campsites complete with utilities to cater to different camping styles. Choose from the conventional charm of tent camping or opt for the comfort and convenience of fully-equipped RV lodging. With so many options available, you can redefine your camping experience with each visit.
A Sanctuary
Perry State Park is more than just a campground – it's a hub of adventure, a sanctuary for nature lovers, and a perfect getaway for families. It is a wonderful place to experience nature in person or through a lens. With wildlife and good family fun, you will want to capture everything. So pack up your camping gear, load up on snacks, and set out for an unforgettable outdoorsy adventure in this last of our family campgrounds in Kansas.
---
Get your family prepared for camping in Kansas.
---
Final Thoughts on the Top 3 Campgrounds in Kansas
These top-rated family campgrounds in Kansas provide a perfect backdrop for creating unforgettable family memories. Each park brims with unique characteristics that invite exploration and adventure. With diverse landscapes to navigate, abundant wildlife to encounter, and plentiful waterways to enjoy, families are presented with an ideal opportunity to unplug from the digital world and reconnect with nature and each other. So pack up your tents, load your RVs, and set course for Kansas, where the joy of camping is celebrated and amplified in an impressive array of family-friendly campgrounds.