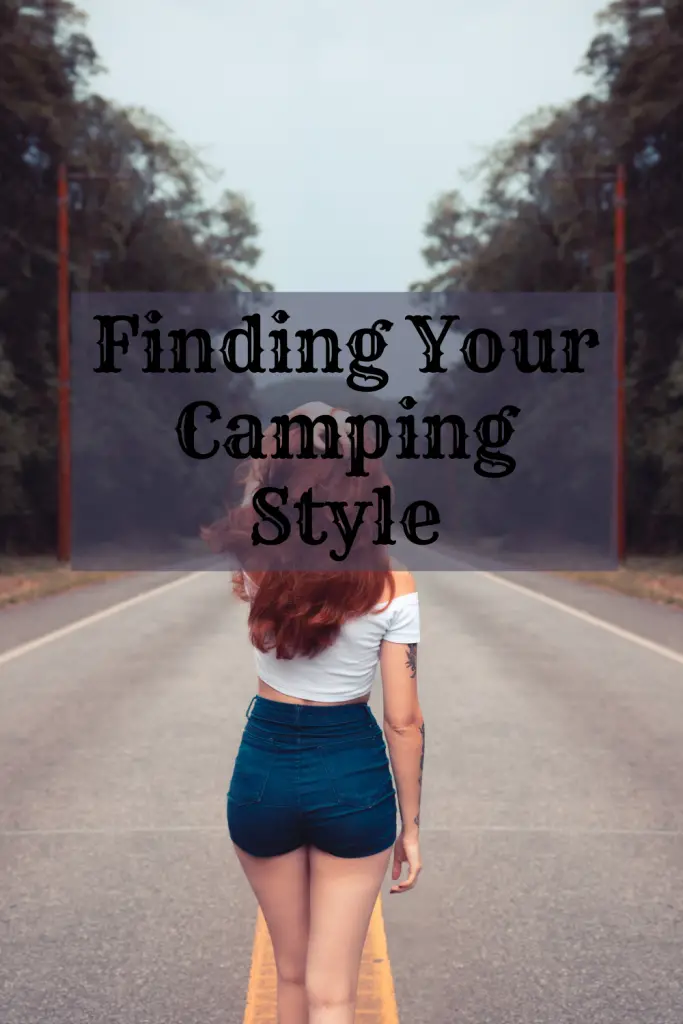 Camping gives everyone in the family the chance to experience wildlife firsthand. There is something for every member of the family. No matter your past time, when you camp you can engage in hunting, fishing, plant study, swimming, canoeing, nature photography, and wildlife watching. Likewise, camping delivers many physical benefits because it involves outdoor activities and according to enthusiasts, camping imparts confidence in children as well as offers the opportunity for adult campers to challenge themselves when in unfamiliar surroundings. With so many options of things to do it is important to understand the different options for camping that are out there. Knowing your camping style will make sure that every time you head out it is a comfortable and relaxing experience. So, what is your camping style?
Use this guide to help you find what style fits your goals best!
---
You won't have any camping style without a tent! Top 3 Family Tents are here!
---
Is Day Hiking Your Camping Style?

Day hiking is becoming more popular with campers of all ages. Anyone capable of walking long distances can certainly do this. A day hikers' objective is to hike or walk for the day or set a time period. Then they return to the place of origin that same day, usually, as night approaches their campsite. Even if you have young children or are not in tip-top shape you can find some easy trails to hike around your campsite. Focus on your own skills and comfort when you are planning your hike. There are many apps, like AllTrails, now that will help you select the trail that is best for you, whether it be steep, craggy slopes, or flat and short.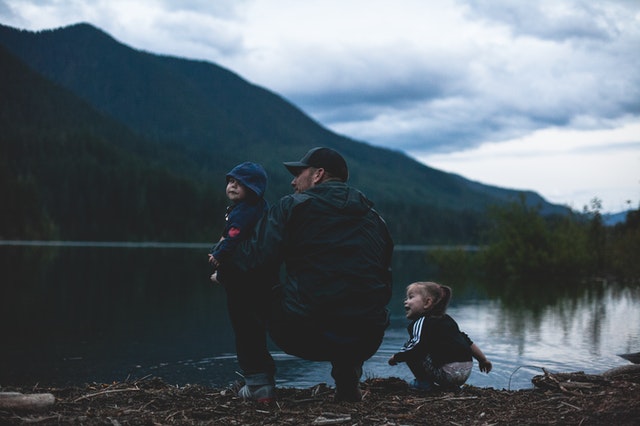 Besides deciding whether to walk long distances or down a well-trod path, you must also be ready for any weather conditions. Additionally, you will need the right tools and techniques needed so you can find the right route back to your campsite. One very important thing in hiking is selecting the correct footwear. Hiking is defined as walking which simply means being "on your feet". Therefore, you must purchase footwear designed specifically for hiking. These will primarily give your feet comfort while walking. Never purchase footwear solely based on how good they look. There are many different options for hiking footwear. You want to select something that has good arch and ankle support. Your boots should have thick non-slip soles.
---
Find out more about the importance of Hiking Boot Selection
---
Many are attracted to this "camping style" because every individual sets their own objective to achieve. Undertaking a day hike requires some commitment and planning. However, it is easily tied to camping sites that are well developed for young families.
Is RVing Your Camping Style?
You likely know this, but just in case, RV stands for Recreational Vehicle. RV campers, like the LoLoHo couple, embrace the liberty of traveling at their "own time". They are able to camp in different places while not sacrificing the home comfort that RVs can offer.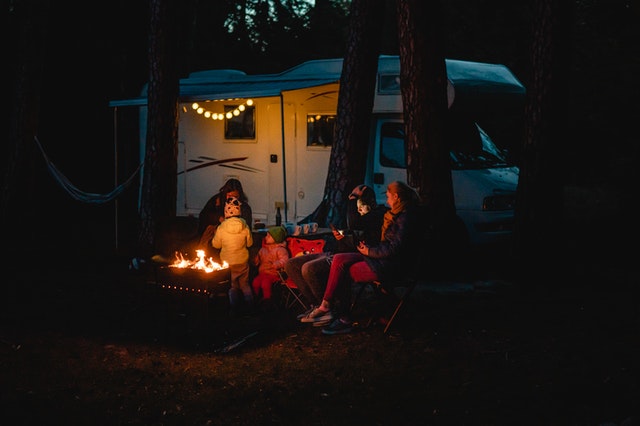 An RV is comparable to a small lodge but on wheels and normally comes complete with a heater, oven, refrigerator, shower, stove, beds, toilet, and "12-volt" electrical power. According to many RVers, they enjoy their "mini-hotel" because they are always "packed and ready-to-go". Furthermore, they enjoy the cooking, bathing, and sleeping convenience the vehicle offers while in a distant or remote campground. Personally, I enjoy that I have my own bed always available. It has my sheets and pillows and I am able to take my home with me. So I prefer RV camping when I can. It acts as a fantastic base camp for harder more strenuous activities.
For individuals who never experienced camping in an RV but thinking of purchasing one, renting first would be a very sensible decision so you will see if the RV lifestyle suits you. Renting provides a lot of benefits. Most RVers end up upgrading to larger trailers or coaches because they underestimate their needs. Renting first can give you an idea of what you and your family really need.
Is Backpacking Your Camping Style?
Backpacking is generally the most exciting and basic way to experience a wilderness adventure. If your camping style is backpacking then you will add new excitement and elements to any hiking experience. This is because it extends your visit to the backwoods. You travel far into the wilderness and you are not obliged to go back to a single campsite.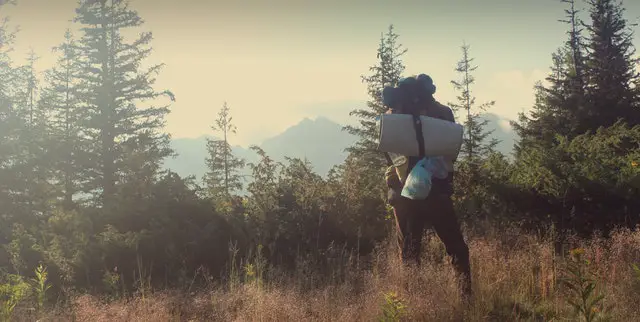 Backpacking is simply exploring on foot beautiful and wild country. It challenges you to be self-sufficient while hiking with essentials in a comfortable backpack. You set up camp mostly in undeveloped and primitive areas. Put simply, backpacking entails having to carry a pack of essential camping supplies on your "back." The longer your trip, the more supplies you carry. What you will be taking along with you as well as how distant you will hike actually depends on you.
Backpacking equipment generally costs more compared to car camping, however much less compared to RV camping, and take note, backpacking campsites are usually free!
Backpacking preparation
Preparing for your backpacking trip involves assembling, selecting, and packing supplies and gear that you need and want to bring along with you. Selecting your backpacking gear is very significant so as to have a successful trip. Excessive gear or specifically the wrong kind of backpacking gear can bring about an extremely heavy load that will spoil your hike. It may even hurt your back or legs. Likewise, incorrect or too little gear will result in discomfort and under certain conditions, may even be dangerous.

The internet is filled with stores specifically devoted to backpacking supplies and gear as well as information. Studying your backpacking gear will enable you to purchase the right gear that you need. The selections for backpacking gear are always evolving, ongoing, and constantly changing. Find out which one best suits your backpacking requirements.
---
5 Unique Ultralight Backpacking Tools You Must Have
---
Is Tent Camping Your Style?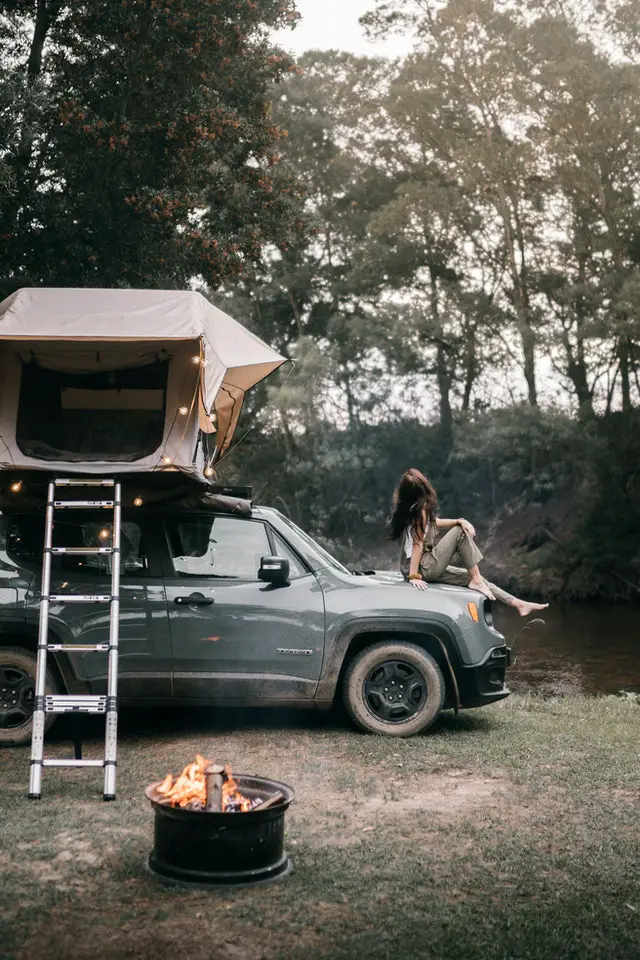 Tent camping usually attracts families with children. This is because children are primarily the ones that enjoy it the most. It is also because it is rugged and inexpensive. Children love the fact that they can be outdoors like a true woods person. Or better yet like they are living the Cowboy lifestyle. That is why many developed private campgrounds offer activities like wagon rides, horseback riding, or even chuck wagon dinners. Tent camping brings us back to our primal needs to connect with the outdoors. The tent offers us more protection than our ancestors but still lets us feel a bit vulnerable at night. Tent camping is easy to do because most developed campgrounds are easily accessible and even right within National or State Parks.
Tent camping can also be called car camping because it employs a vehicle to transport camping equipment to any established campground that offers full amenities and allows direct car access. Since everything is transported in the car and you have easy access to it, weight is no longer a concern. You can have large tents, your own kitchen set up, and even bring games along with you. For those who are just starting their camping experience, this may be your camping style. It is relatively inexpensive, compared to RVing, but still fulfills that primal urge to connect with the wilderness. With so many campsites to choose from the sky is the limit on where and how often your car camp to explore!
Did You Find Your Camping Style?
Whatever type you choose, with safety in mind, camping is sure to be a fun-filled experience the whole family will love and will look forward to every season. Remember to consider all of your favorite hobbies. If you are looking for nature photography opportunities then you may want to spend more time in the backcountry backpacking. However, if you are looking to expose your young children to the wonders of the outdoors, then maybe car camping is for you! No matter what you choose remember that being outside is the best way to raise your spirits and connect you to the natural world.
So, did you find your camping style? Tell us about where you are headed on your first outdoor adventure on our Twitter, Facebook, or Reddit pages!