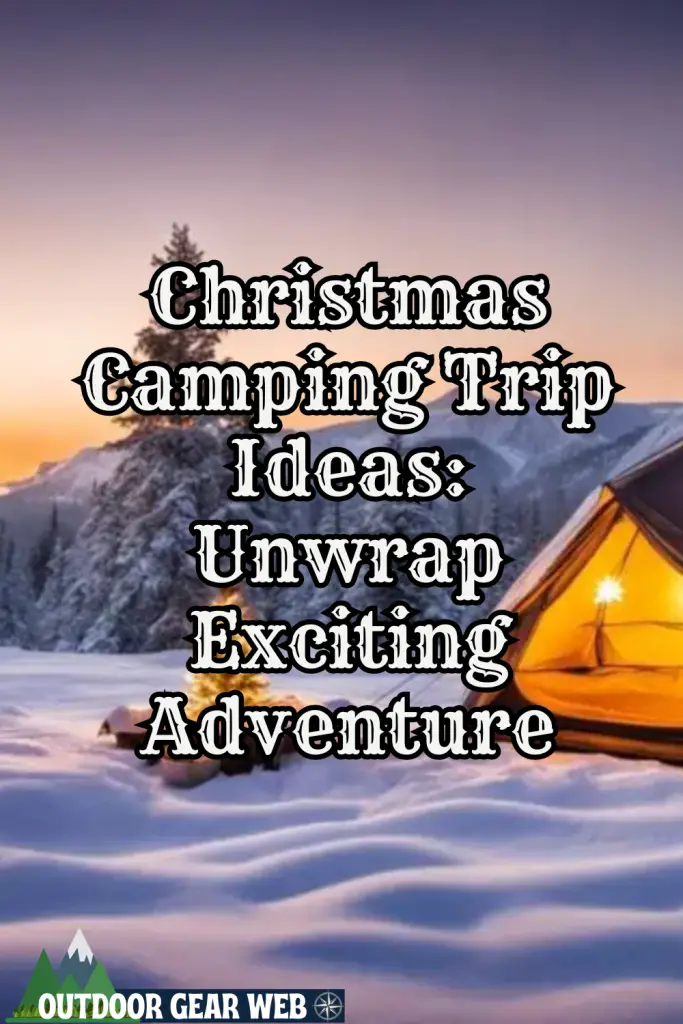 There's indeed something magical about combining the festive cheer of Christmas with the serene beauty of the outdoors. Embarking on a Christmas camping trip can prove to be an adventure worth remembering. These Christmas camping trip ideas offer an exciting twist to traditional holiday celebrations. This guide intends to provide invaluable information on planning this unique holiday experience. From choosing the perfect destination and packing all the necessary gear, to engaging in holiday activities in the heart of nature and survival tactics for the unbeaten path. Get ready to explore the possibility of making your Christmas festive season an extraordinary camping trip!
---
Christmas Break Camping Destinations
---
Choosing the Perfect Christmas Camping Destination
Unwrapping a Unique Christmas: Must-See Locations for a Festive Camping Trip
Winter's chill is upon us, permeating the air with a sense of joy and excitement. All this while twinkling fairy lights paint our surroundings in a blanket of elation. Yes, that's right! The holiday season is here. For some it might be time to deck the halls, but for wanderers, it's an opportune time to set off on a novel journey. So swapp the typical cozy fireside for the invigorating allure of the great outdoors.
One such unconventional yet breathtaking experience is a Christmas camping trip. This is why we've curated a list of some awe-inspiring locations that will gift a truly unforgettable holiday. Instead of a traditional Christmas morning opening presents under the tree.
If a white Christmas is what you're pining for, Yosemite National Park offers just that. Decked in a stunning blanket of snow, the park transforms into a winter wonderland that is nothing short of magical. Explore the picturesque cross-country trails and snowshoe through Mariposa Grove, and come nighttime, gather around a campfire for those heartwarming holiday stories. Just remember, reserve your camping spot early as this snowy spectacle attracts many holiday adventurers.
For those who crave a milder winter retreat, grand expectations meet reality at the Grand Canyon. The crisp winter air magnifies the canyon's grandeur, offering a quieter, peaceful alternative to the bustling summertime crowd. A unique experience that cannot be missed is waking up on Christmas morning to witness the pastel hues of the sunrise across the canyon. It is sure to provide a holiday memory like no other.
A haven for campers year-round, the Smoky Mountains exemplify the charm of living wild and free. Imagine waking up on Christmas day to stunning snow-capped peaks. They may even include a chilly mist that fills the forested landscape. It's a view out of a postcard! As night falls, join in the festivities by visiting the neighboring towns that hold delightful Christmas light displays and holiday parades.
Who said camping can't be magical? At Disney's Fort Wilderness, you can enjoy the outdoors while still basking in the enchantment of the season. There's a sleigh full of activities from horse-drawn hayrides to enchanting holiday carolers. Moreover, the campgrounds are just a boat-ride away from Disney's Magic Kingdom! This is where Christmas truly comes alive with parades and winter-themed celebrations.
Nestled in the heart of the Adirondacks, Old Forge offers the quintessential Christmas experience. From ice-skating on frozen ponds to sensational snowmobiling trails, winter enthusiasts will be on cloud nine. To top it all, the cabins with gas stoves can keep you cozy while you enjoy the allure of camping.
Remember, no matter which twinkling star of a location you follow this Christmas, it's the shared laughter, festive cheer, and adventurous spirit that make the experience truly special. So, pull on those thermal socks, pack your camper with holiday treats, and let the vibrant journey towards an unforgettable outdoor Christmas begin! As you set about creating new traditions under the limitless sky, the world will indeed seem a brighter, warmer, more adventurous place.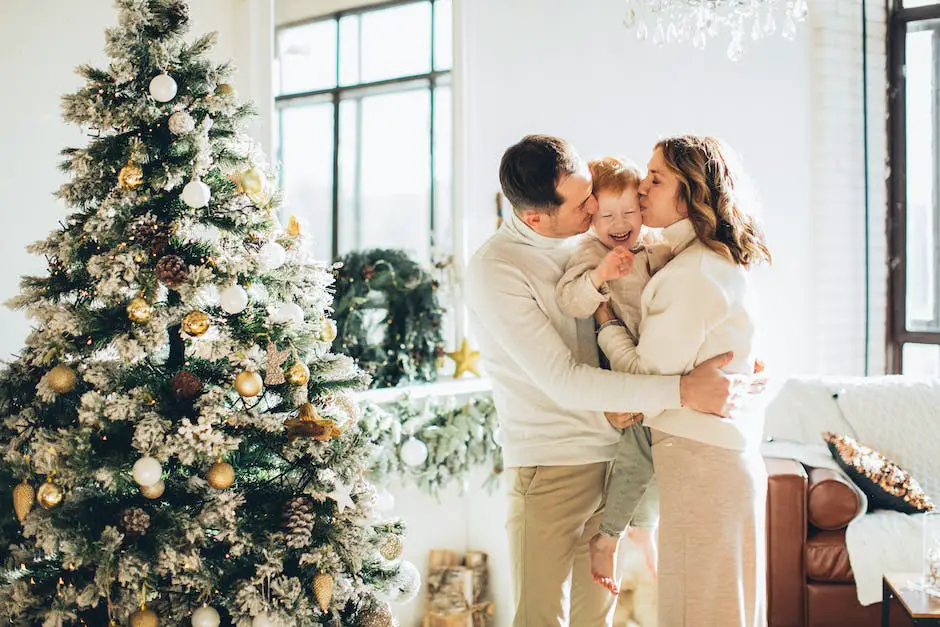 ---
First Winter Camping Trip – 10 Tips
---
Surviving a Christmas Camping Trip
Let's dive deeper by exploring the safety aspect of these merry and frosty camping escapades. Weaving together safety and seasonal fun isn't just practical. It's an essential part of the Christmas camping experience!
When we think safety, an adventure buddy is at the top of the list. Remember that old saying, "Safety in numbers?" Well, it holds true even amidst a winter wonderland. It's both a joy and a precaution to share your adventure with someone else. With a friend or family member, you can monitor each other for signs of hypothermia or frostbite. Not to mention help each other out in case of unexpected terrain or weather challenges.
Next, we must keep our cornucopia of communication devices fully charged and ready to go. Essential gadgets include your smartphone, GPS, and emergency radio. It's prudent to invest in a portable charger or solar charging panel to sustain your devices throughout your journey.
Investing in weatherproof matches is a game-changer. In addition to lighting the campfire for your Christmas feast, these matches can also prove vital for survival. Just in case you find yourself in a harsher-than-expected winter situation.
Planning ahead is the mark of a seasoned nomad. Know where the nearest hospital or emergency care facilities are before you venture off. Consider visiting in daylight to make yourself familiar with the route. This way, in case of any medical emergencies, you won't be caught off guard navigating unfamiliar territory.
Let us not forget the ground beneath our feet, often concealed by blankets of pristine snow. Survey your camping site diligently for any potential hazards like unstable terrain, dead trees, or widow-makers (branches that can fall off trees) that can pose danger during strong winds or a hefty snowfall.
Just as Rudolph guides Santa's sleigh, a comprehensive first aid kit should guide your camping safety measures. Equip it with bandages, antiseptic wipes, tweezers, adhesive tape, and a personal medication station (if you have specific medical needs). An emergency blanket and a space blanket (also a great decoration!) are also not to be forgotten.
Lastly, familiarize yourself with the wildlife in your chosen park and learn how to act when you encounter them unexpectedly. Your backpack should always carry bear-safe boxes or bug spray. Depending on what creature usually likes to make an appearance during your Christmas escapades.
So there you have it, a comprehensive guide on maintaining your safety while embarking on a whimsical Christmas camping trip. Remember, underneath the joy and excitement of the holidays, safety should always come first. Only then can the true spirit of the season radiate in all its winter glory. Happy trails!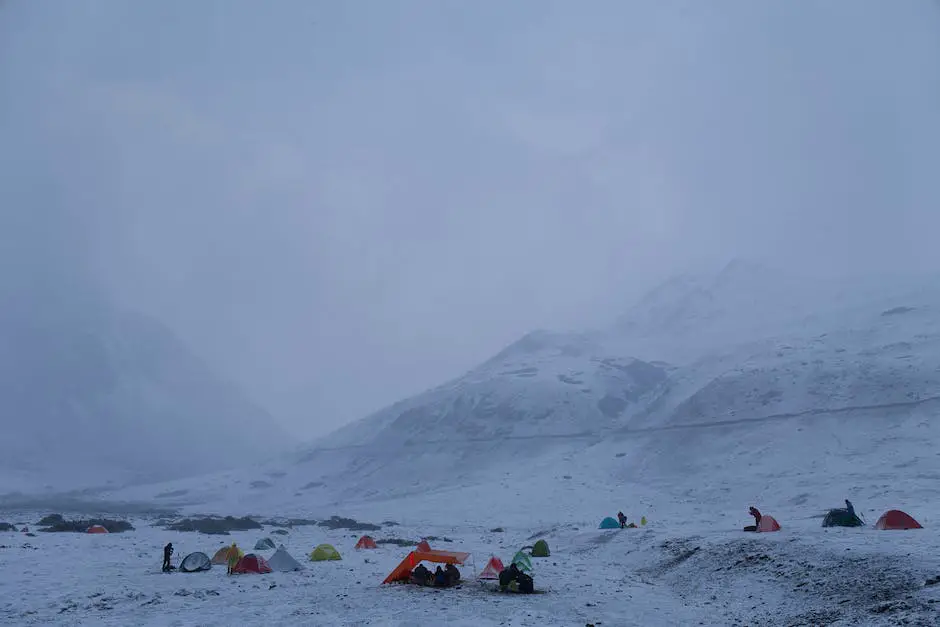 ---
A Checklist for Your Winter Camping Trip?
---
Holiday Activities in Nature
Venturing off the beaten path to uncharted territories like Joshua Tree National Park in Southern California or Olympic National Park in Washington state can be thrilling during the holiday season. Instead of a traditional Christmas tree, imagine the breathtaking sight of towering cacti embellished with twinkling holiday lights. Better still the majestic spruces of the Hoh Rainforest dusted with a sprinkle of snow.
In theory, it's alluring, but making it festive requires a bit of preparation and flexibility. It all starts with the right camping tools. Picture yourself unwinding in a hammock, its breathable material allows airflow while offering crucial insulation, thus being perfect for winter camping. Topped off with a thermal blanket, it turns into a cozy haven in the middle of the wilderness.
Hydration packs are another must-have. Unlike regular water bottles, these won't freeze in harsh winter conditions, and the insulated drinking tube ensures a steady flow without the inconvenience of ice clogs. Also, opt for moisture-wicking thermal underwear to stay dry and warm as you explore.
A battery-powered string of LED lights is lightweight, durable, and bright — ideal for draping around the tent or stringing in nearby trees. These electronic candles add warmth and ambiance, creating a magical atmosphere that complements the Christmas spirit.
An all-in-one camp kitchen set that includes a pot, pan, mugs, plates, and utensils can help prepare that hearty Christmas meal. Combined with a camping spice rack, stocked with festive favorites like cinnamon and nutmeg, it brings back memories of holiday treats. A portable outdoor propane heater is also great for those chilly nights, providing cozy warmth while kicking back to the sounds of nature.
Speaking of sounds, remember to bring speakers with a holiday playlist to keep the Christmas spirit alive. Songs like "Jingle Bells" or "Deck the Halls" echoing into the night will add a festive touch.
Opt for non-traditional Christmas decorations that are lightweight and serve a dual purpose like bandanas or scarves with holiday prints. They add cheer to the campsite but can also be used as a blanket, or tied around your backpack for a pop of holiday color. Similarly, consider decorating your tent with removable decals of snowflakes or reindeers.
Being in the great outdoors doesn't mean one has to forego the rituals of gift-giving. Small, useful items that are easy-to-carry are ideal camping gifts. Small LED flashlights, foldable cutlery, biodegradable soap, or inflatable pillows – with a bit of wrapping, they turn into thoughtful presents.
Indeed, camping during Christmas can be a unique experience. Away from the typical hustle and bustle, one can truly enjoy the serenity of the natural landscape, breathing in the crisp winter air, and celebrating the holiday spirit in a distinctive yet memorable way.
---
The Best Outdoor Gifts for Christmas
---
Final Thoughts on Christmas Camping Trip Ideas: Unwrap Exciting Adventure
Embracing the spirit of Christmas during a camping trip is an exciting adventure, offering opportunities to bond with loved ones and immerse in the calming beauty of nature. Choosing a destination, gearing up appropriately, indulging in classic holiday activities adapted for the outdoors, and understanding the essentials of survival during an outdoor winter excursion is vital for an enriching and worry-free experience. Harness the magic of the holiday season with the scent of fresh pine, the radiant glow of a campfire, and laughter echoing into the starry night sky. Your unforgettable Christmas camping adventure is waiting!