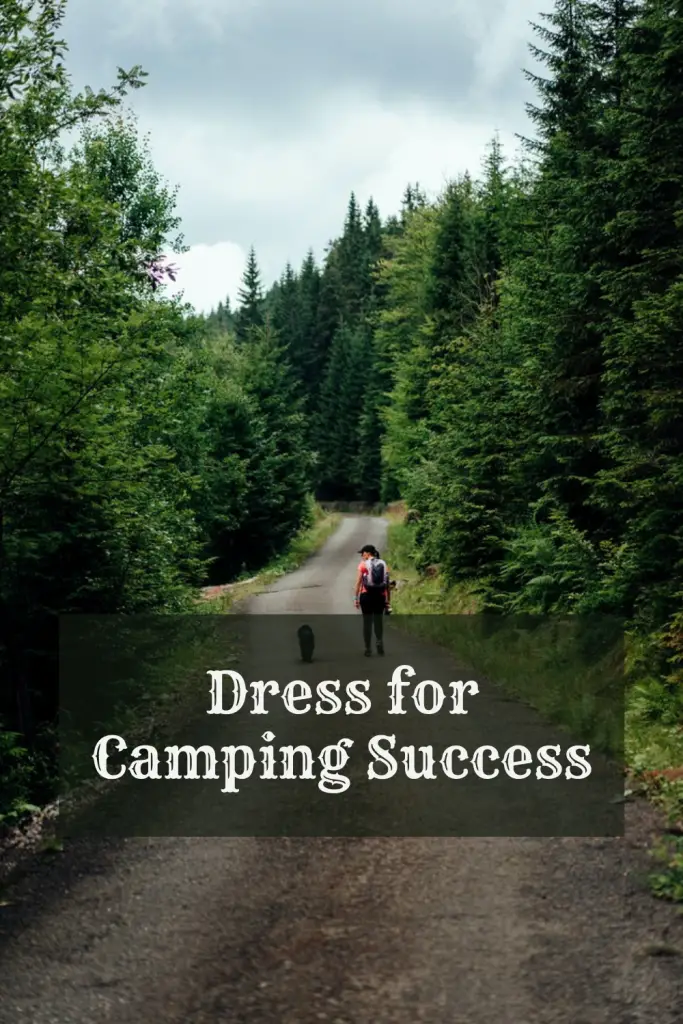 Bad clothing decisions on your camping trip can spell doom for any 'happy family' camping trip. Just because we all enjoy typically comfortable weather where we live, we can afford to wear pretty much anything we want. However, when venturing into nature for camping trips and treks, everyday wear won't be enough to protect you or keep you comfortable. Nature isn't really known to take it easy on those that venture into its extremes. So for an assuredly enjoyable camping trip, be fully and correctly clothed against the elements. What does that really mean though? How do you know what materials should you wear? What articles of clothing do you really need? If you dress for camping success will ensure that you have a safe and happy camping experience!
Camp Clothing Technology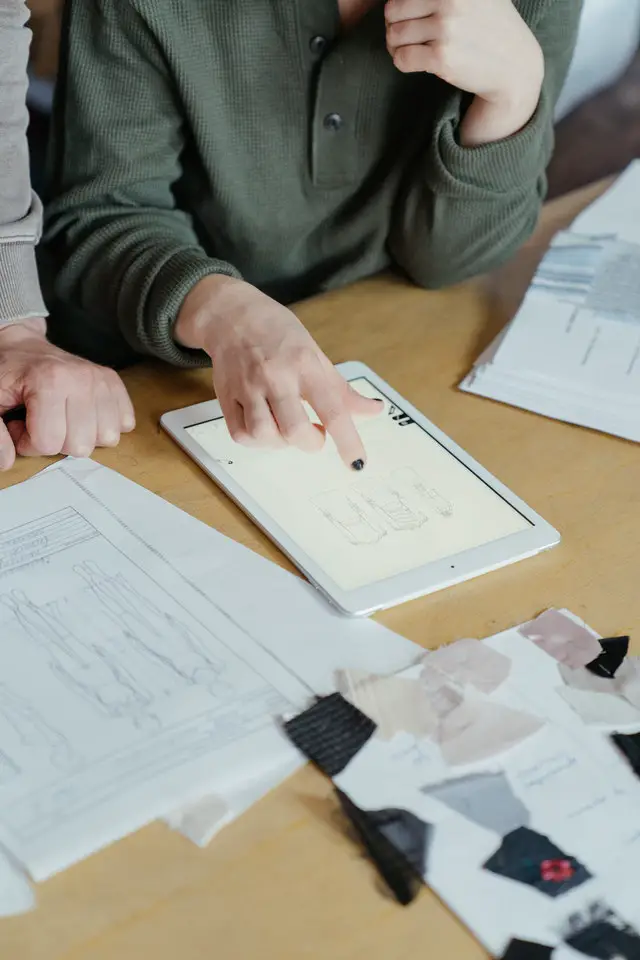 Over the years advances in clothing technology have spawned a lot of camping wear designed to help keep the elements at bay on your camping trips. However, with the glut of clothing choices, it can get a little confusing to find out which clothing best fits your needs. Here's a rundown of the stuff you can find off the rack at stores to keep you comfy during your expeditions and the technologies behind them. Knowing their characteristics will help you find out how these technologies can benefit your outdoor life. Dressing for camping success is critical for a comfortable trip but it does not have to break the bank.
---
How to find winter gear on a budget!
---
Materials to Dress for Camping Success
The most popular materials for camping wear include technologies that allow water to escape the material, but don't allow any water in. Ever since man started intentionally developing materials for the comfort of campers and hikers alike, the biggest problem faced was to somehow draw moisture away from the surface of the skin. This is important so that the camper did not have to wear wet soggy shirts that made for bad temperature control.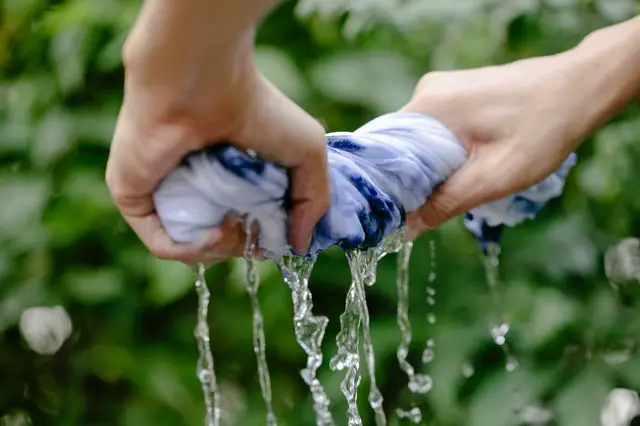 A wet set of clothing is sure to destroy any hopes of a fun camping trip. Not only are you wet but it can lead to hypothermia, blisters, and other ailments. Water doesn't only come from the outside. So the clothing not only had to repel water from the outside but it had to breathe as well.
In response to this need, developers have unveiled three breakthrough technologies in the field of outdoor and sports apparel – microporous laminates, microporous coatings, and monolithic membranes. All these synthetic materials allow water vapor to escape while preventing moisture from settling on the skin.
The monolithic technology is particularly interesting since it absorbs water vapor into itself while using body heat to dissipate the vapor. The harder you work, the more heat you make, and the more vapor is dissipated. This is an interesting bit of technology for camping and hiking.
You may want to check garments nowadays for this or similar technology. This technology helps keep you dry and comfortable and makes maintaining a good temperature easier – especially in unforgiving cold climes.
Nylon or Polyester?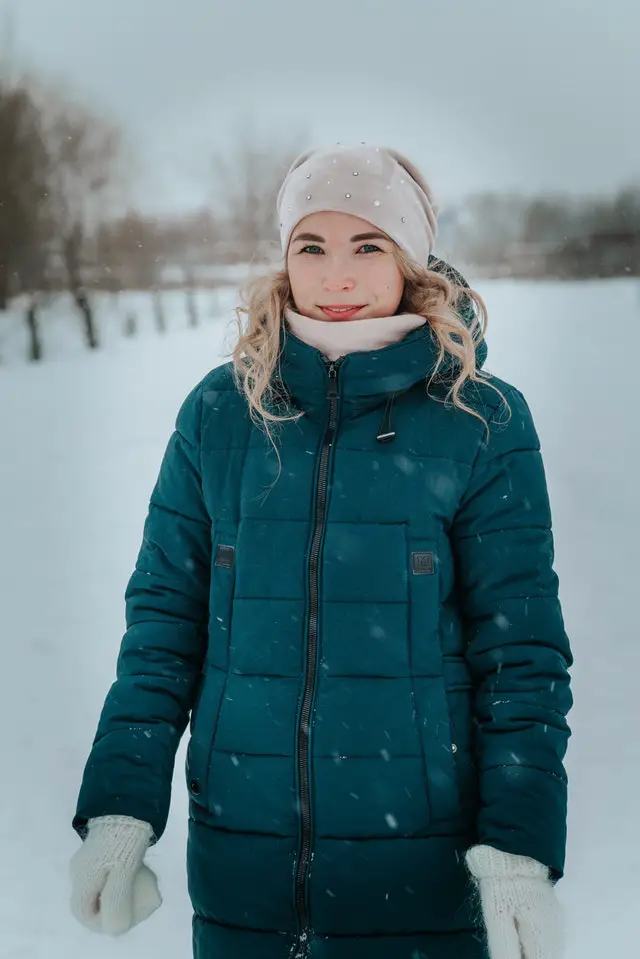 Nylon is typically the most popular material used for outdoor wear. This is because it is scratch or puncture resistant. It can endure the wear and tear of most outdoor activities, plus it is light and breathable. However, polyester, not to be outdone, has steadily become an acceptable complement or alternative to nylon since it keeps the wearer warmer and absorbs less water than nylon.
Look for the new breed of materials – keep with nylon to be safe, the newer polyester kinds do well too. In either case, these two synthetic materials will help you dress for camping success!
Dress for Camping Success to Keep You Warm – Winter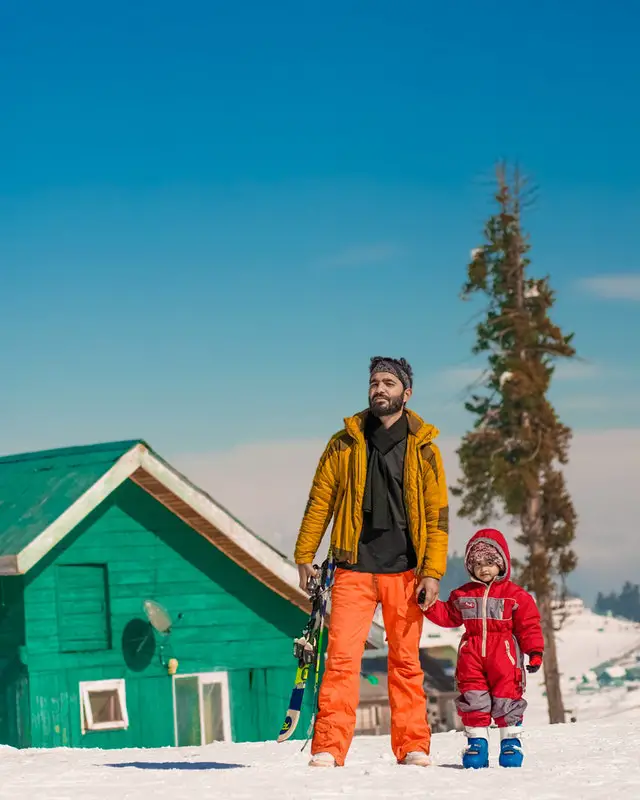 One of the critical needs of people outdoors is apparel that will keep them warm in extreme weather. As mentioned above nylon or polyester coupled with the newer micropore technology does a good job at helping a person stay warm and comfy. However, in more abject frigid weather, you will need extra material to keep you warm.
---
How to properly layer in Winter!
---
In the colder seasons, you will want to make sure that you are layering your clothing correctly. You should have at least three layers of clothes. The inner should wick water away. The mid-layer should insulate, and the outer layer should repel water. Having all three is the way you dress for winter success. For a handy info-graphic and more information on outdoor winter layering check the link above for an in-depth description!
Another issue when choosing winter camping wear is whether to purchase down or synthetic fill material. Nothing provides comfort and warmth like down. Down is generally recommended for most outdoor camping trips with the family. However, in the event that it rains and your down-filled clothes get wet, it is going to take forever to get them dry. Synthetic fill clothes, on the other hand, give good warmth and dry quickly if ever they get wet. They are a bit heavier in comparison, though. So you need to weigh your options and the trade-offs.
Fleece is a good in-between solution for your garments. Contrary to intuition, fleece still keeps one warm even when it is damp. It also keeps moisture away from the skin, keeping one dry and comfortable. Plus they are squishy and comfortable to the feel.
Dress for Camping Success to Keep Cool – Summer
There is a lot of time that goes into the development of winter clothing. This is because extending camping and hiking seasons into the winter can be difficult and has serious consequences if not done correctly. However, there are just as many dangers in the summertime if you don't dress appropriately. For instance, there is heat exhaustion and heat stroke that you need to contend with.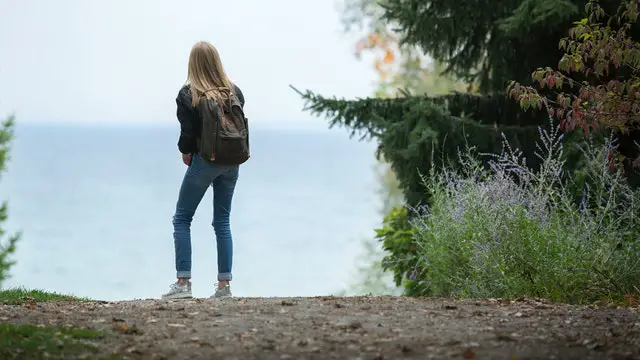 While you may initially think that thin materials are the way to go during the summer, this isn't the full answer. Thin materials will help to keep you cooler. Exposing more skin can help to allow you to sweat properly. However, more skin exposure means more chances for sunburns and insect bites. These are not good when it comes to summertime camping. Additionally, the thin materials will not provide padding and comfort when backpacking or hiking.
It is important to pick out clothing that is comfortable. Allows for evaporative cooling, and provides the necessary padding. While you may be thinking let me reach for cotton products, I would advise against that. What you really need to be reaching for is synthetics. Again, synthetics come to save the day. They allow the breathability that you need. Synthetics add in the ended padding and provide for a means of evaporative cooling.
---
What is the best season for camping?
---
Clothing Items
It is not all just about the material types though. Each different activity is going to have a set of clothes that works best. For instance, If you are car camping and not venturing from your campsite, then you will likely be safe wearing your standard clothing. I am talking about the clothing you would wear around your home in any season. Maybe some minor adjustments but really car camping in a developed campground is one of the safest forms of camping. You will likely have access to camp hosts and your car can quickly take you somewhere to get warmed up.
However, if you are out in the wilderness, then that is another story. When backpacking you will want to have a few layers to help you regulate your temperature. This is no matter the season. In the spring and fall months take long pants and shorts, long and short-sleeved shirts, and jackets of varying thicknesses. In the summer you will mostly want to do the same, with the exception of heavier coats. Unless you are heading up a mountain or are in Wyoming! In winter, you will follow our winter layering guide to help you dress for winter success.
No matter the season that you are heading out select the clothes that will provide protection from the elements while helping to control your body temperature.
Final Thoughts to Dress for Camping Success
When looking for good camping wear, remember that the clothing technologies are constantly being updated. Manufacturers are always looking for new ways to improve their products. Keep away from clothing that will retain water or cause you to overheat. Instead, focus on the materials that will allow your skin to breathe and wick water away from your body. Take an opportunity to look at some of the fantastic synthetic materials that are out there. They can mean the difference between life and death in some instances. Additionally, synthetic materials can help to lower the cost of getting your outdoor clothing. Look at each alternative and find out how their advantages fit in with your personal camping needs. If you dress for camping success then you are sure to have many happy camping trips.