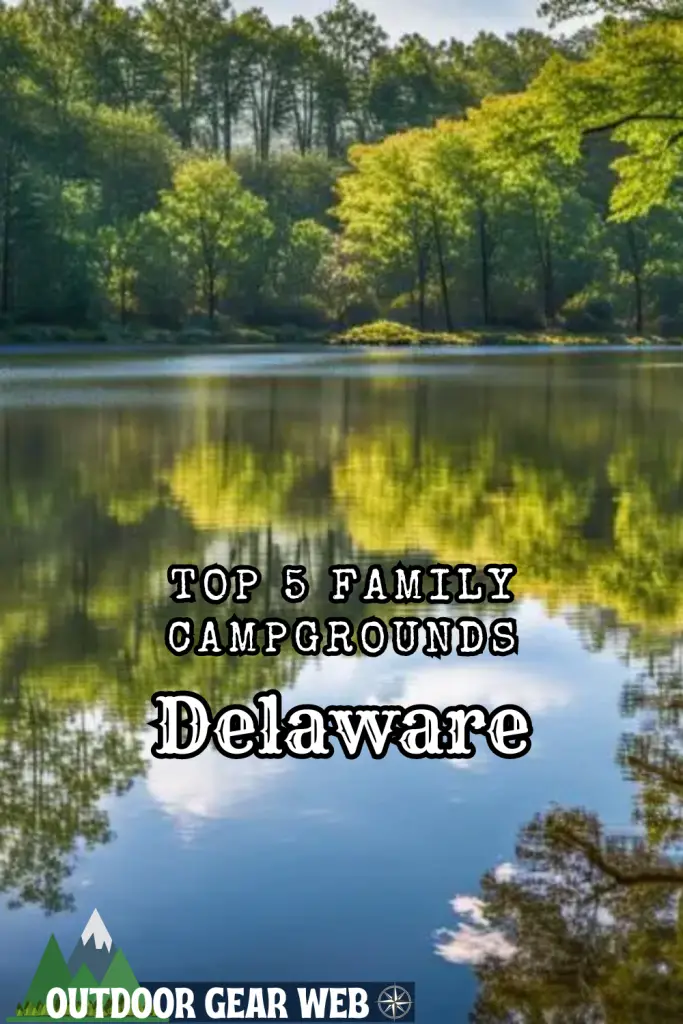 Picture taking a break away from the hustle and bustle of city life, setting up a tent surrounded by the beauty of mother nature, and reconnecting with your family on a more intimate level. Camping provides the perfect opportunity to bond with family, learn new skills, and experience the tranquility that nature offers. Delaware, with its abundance of state parks and beautiful scenery, offers some of the top family campgrounds in the country, each having unique features that cater to a variety of interests. So let's check out these family campgrounds in Deleware to start planning your next trip!
---
Taking in the stunning vistas as you drive is pretty incredible! However, some kids need more to prevent boredom. Here is how to keep your passengers occupied!
---
Deep in the heart of Bear, Delaware lies an idyllic camping venue for the whole family. This first of our family campgrounds in Delaware is known as Lums Pond State Park.
This park proudly hosts the state's largest freshwater pond, an inviting stage for a day filled with boating and fishing. The tranquil ambiance of the water set against the lushness of the surrounding nature forms a picturesque backdrop that is guaranteed to brighten your camping adventure. It's an authentic experience of nature in its purest form with the periodic chirping of birds and sounds of wildlife providing a soothing soundscape.
A Habitat of Hikes and Horses
While the park's pond might be its icon, don't be fooled into thinking it's an exclusive aquatic affair. Lums Pond State Park pulls all the stops to make the family camping experience a comprehensive one. It presents an array of trails waiting to be explored. You may follow winding paths on an enchanting hike through the wilderness. Better yet saddle up for an equestrian adventure on designated horse trails. Either way, a day spent on these trails is a delightful way for the family to bond while getting exercise.
GoApe Adventure Course – Where Excitement Lives
For the thrill-seekers in the family, the GoApe Tree Top Adventure Course is not to be missed. This course is buzzing with zip lines, suspended obstacles, and countless opportunities for exciting ventures. Sweeping through the air with the greenery underneath amplifies the camping experience, injecting it with an adrenaline-pumping dimension. It's camp, it's fun, and it's educational, teaching both kids and adults about facing fears and overcoming obstacles.
So whether you're looking to stay grounded with traditional camping activities like boating, hiking, or horse riding, Lums Pond State Park caters to every desire. If you're eager to push your boundaries at the adventure course they have you covered! This is a campground that champions variety and adventure, ensuring that every family member has their slice of enjoyment.
---
Check out these great family tents to take with you.
---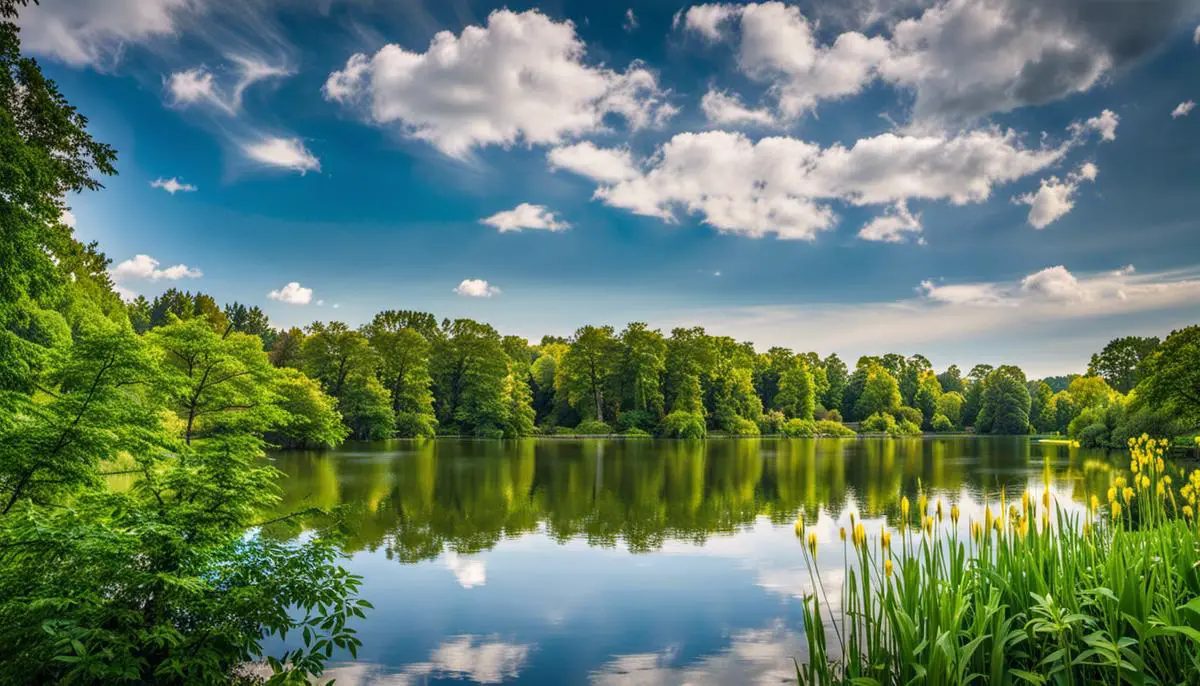 A Family Paradise
Looking for a family paradise on our list of family campgrounds in Delaware? Killens Pond State Park, nestled in the peaceful town of Felton, Delaware, is a haven for families looking for a delightful camping experience. The park offers an alluring combination of natural beauty and modern amenities, ensuring a comfortable and joy-filled stay.
The Millpond
The park's prime highlight is the 66-acre millpond, a serene body of water that enables a host of water-related activities. Here, you can enjoy a leisurely day of fishing, or perhaps bring out the rowing boats or paddle boats for a family adventure. The hiking trails surrounding the millpond offer guests the opportunity to immerse themselves in the region's flora and fauna.
Picnicking Paradise
For families that love picnicking, the area around the millpond is brimming with scenic picnic spots. Each spot is equipped with all necessary facilities, allowing families to enjoy a wonderful outdoor meal amid lush surroundings.
Water Park Fun
The Water Park is undoubtedly the park's cause for popularity in summer. Boasting a large swimming pool and mammoth water slides, it's a place where both children and adults can have bouts of fun. The park ensures all safety measures, leaving parents worry-free while their kids make marvelous memories.
Family Camping
In addition to these, the park also provides family-friendly camping provisions. Campsites are equipped with modern restrooms, showers, and laundry facilities to accommodate every comfort of home. For families looking to glamp, the park offers cozy cabins with views of the pond.
Escape to Enchantment
In essence, Killens Pond State Park is more than just a campground. Instead, it's an enchanted escape where families can enjoy an adventure-filled stay without compromising on comfort or convenience. The park truly exemplifies the ideal blend of nature's charm with modern amenities.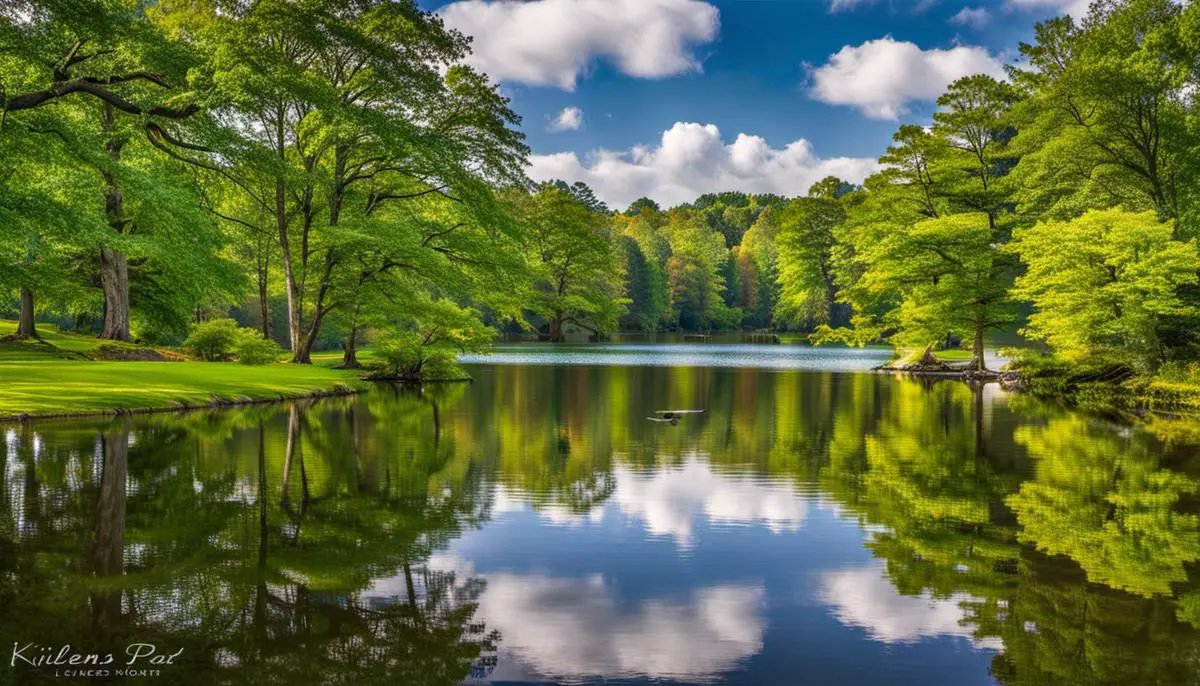 ---
Get your family prepared for camping in Deleware.
---
Delight in Beach Camping at Cape Henlopen State Park
Have you ever daydreamed of waking up to stunning sunrises against the backdrop of an endless beachfront? If you are planning to escape your busy life and spend quality time with your family, Cape Henlopen State Park should be on your bucket list! Nestled in the picturesque seaside town of Lewes, this state park is renowned for its sublime beach camping. Fall asleep to the sound of crashing waves and wake up to the sight of unspoiled, wide sandy beaches that will leave you mesmerized.
A Paradise for Beach and Nature Enthusiasts
There is something for everyone at Cape Henlopen State Park. For beach lovers, the Park boasts sandy dunes and a clean environment where you can frolic under the Delaware sun. Along with the beach, there are beautiful nature trails that wander through lush maritime forests. These provide a chance to reconnect with nature. If catching dinner sounds like your idea of fun, the provided fishing piers and surf-fishing are sure to catch your interest!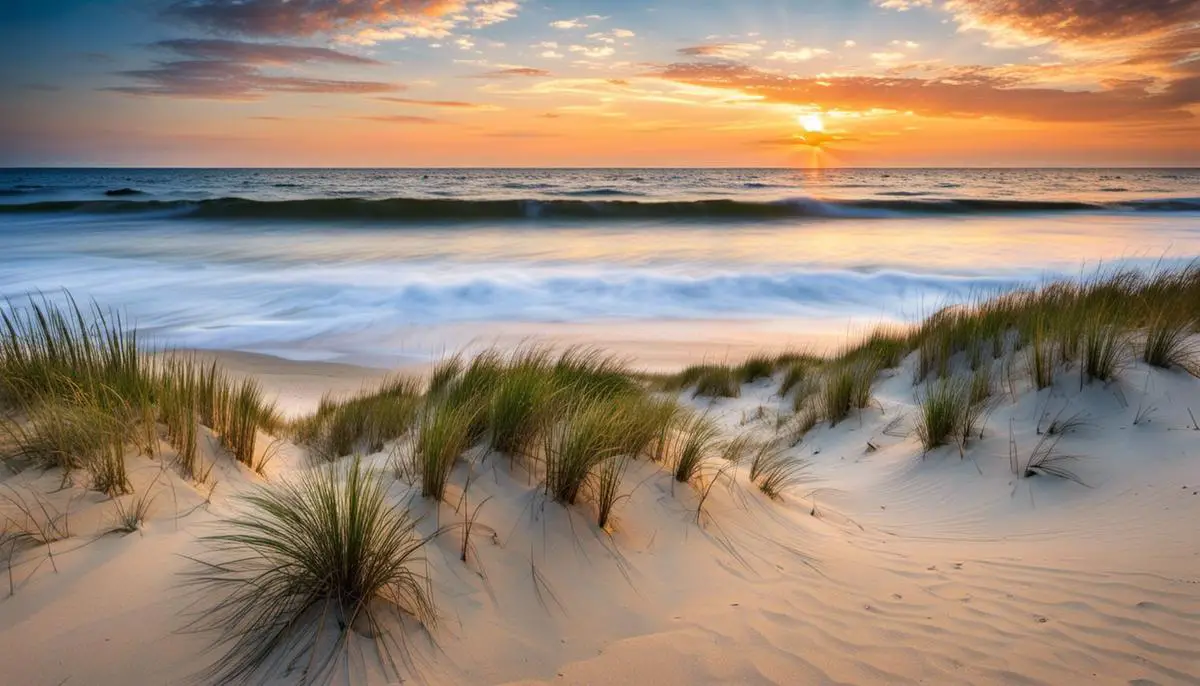 Engaging and Fun Activities for Children
With the Seaside Nature Center right within the park, Cape Henlopen isn't just for adults. The Center offers engaging programs designed specifically for children. These programs spark interest in local wildlife and the ecological environment. Kids will love exploring the interactive exhibits. These include touch tanks, and hands-on displays at the seaside nature center. These options will surely make each day at the Campground a new adventure. Hence, Cape Henlopen State Park is the perfect spot for families seeking both fun and educational experiences in a natural setting.
Cape Henlopen – The Ultimate Camping Retreat
Known for its serene surroundings and family-friendly setting, Cape Henlopen State Park is the quintessential camping retreat. The park gives you a break from the hustle of daily city life and transports you into a world of tranquility, all the while offering numerous recreational activities for each member of the family. With so much to offer, Cape Henlopen State Park is one of Delaware's gems when it comes to family campgrounds.
---
If this is your first trip in the RV you better learn these tips for setting up your RV site.
---
The Natural Wonderland of Trap Pond State Park
In the heart of Laurel, Delaware, you'll find Trap Pond State Park, a historic treasure renowned as one of the state's earliest parks. For families captivated by the beauty of nature, there's no better destination. Perhaps the park's most famed attraction is its northernmost stretch of Baldcypress trees, which stands as a monumental testament to nature's resilience and longevity.
Enjoying a Variety of Outdoor Activities
A day at Trap Pond State Park presents an array of exciting activities to indulge in. Nature enthusiasts can catch sight of the park's diverse bird species, making it a birdwatcher's paradise. If you're inclined towards more adventurous pursuits, don your hiking boots and explore the park's numerous trails, immersing yourself in the rich tapestry of flora and fauna.
For those with a love for water-based pursuits, fishing in the tranquil pond waters is a popular pastime. Moreover, the park offers kayak and pedal boat rentals so you can take a serene and refreshing trip across the pond, providing a unique perspective of the park and the chance to share fun and memorable experiences with your loved ones.
Family Camping Memories to Last a Lifetime
You're not just limited to daytime adventures at Trap Pond State Park. The park also offers excellent campground facilities for families who wish to immerse themselves in nature overnight. As you unwind around a roaring campfire, sharing stories and toasting marshmallows under the starlit sky, you'll be forging precious memories that will endure for years to come.
There's no doubt about it: Trap Pond State Park offers an exceptional blend of adventure and tranquility, making it the perfect destination for families seeking a memorable camping experience.
---
Use this camping checklist before you head out on your adventure.
---
Discover Delaware Seashore State Park
If your family is longing for a sunny, briny, seaside getaway teeming with the thrill of nature's beauty, Delaware Seashore State Park, located in Rehoboth Beach, will surely satisfy your quest. This exquisite park is the perfect site for ocean and bay camping, graciously offering your family six expansive miles of radiant ocean and bay shoreline to explore. Children will certainly find the hands-on nature programs utterly captivating.
Let the Aquatic Fun Begin
The park's delightful sandy beaches are impeccably suited for a day filled with fishing, surfing, and sunbathing. The state park's two swimming beaches, bathhouses complete with showers and changing rooms, are a major draw. Children can splash around in the gentle waves under the watchful eyes of lifeguards.
The park's marina on the Indian River Inlet connects Rehoboth and Indian River Bay and offers a plethora of water-based recreational activities. Enthusiastic anglers can set out in search of a perfect catch, and thrill-seekers can gear up for a thrilling day of surfing and sailing.
The Land Adventures
The adventure doesn't end at the water's edge, though. That is why we have added this to our list of family campgrounds in Delaware. The park also provides outdoor enthusiasts with multiple walking and biking trails. Along your journey, you'll be surrounded by vibrant fields speckled with seashells. There are also three different playgrounds for children to burn off some energy.
The Best Family Campsite
No matter which site you choose – ocean, bay, or inland – this park has you covered with truly family-friendly camping facilities, accommodating tents, RVs, and cabins. Each campsite is suitably equipped with a picnic table and grill for those unforgettable family barbecues under the stars.
The magic of Delaware Seashore State Park wraps itself around your family's camping experience, infusing it with a perfect concoction of relaxation, adventure, and unforgettable memories.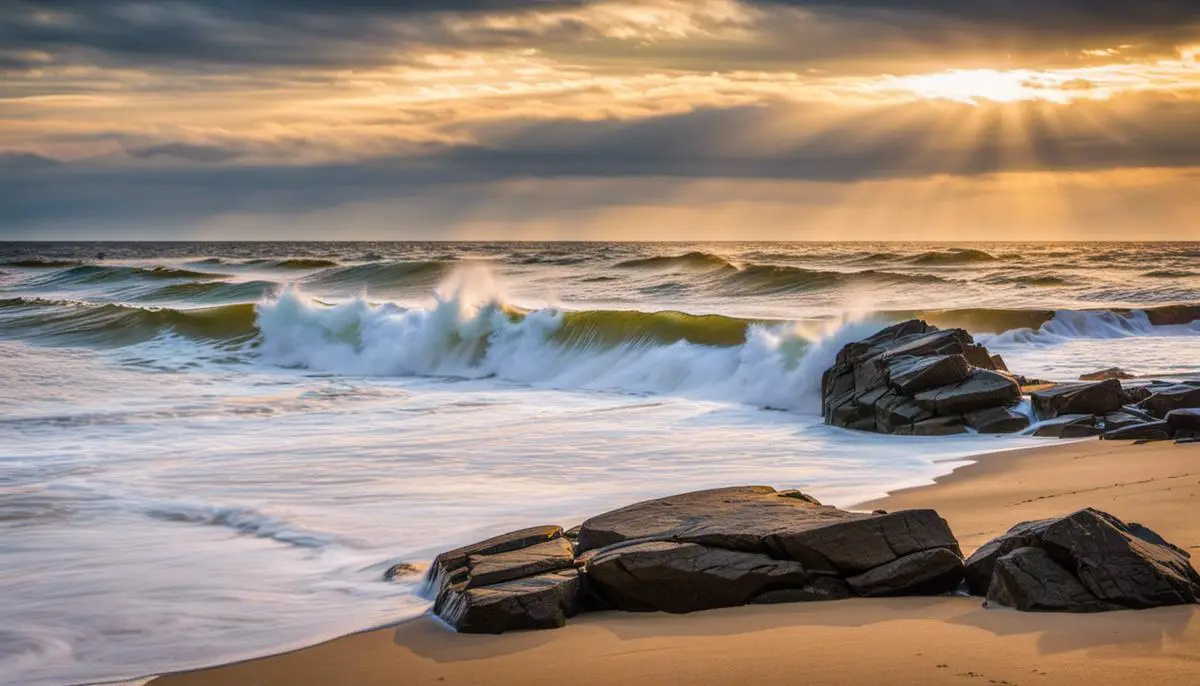 ---
Check out our best car camping kitchen items to take with you on your family trip.
---
Final Thoughts on the Top 5 Family Campgrounds in Delaware
Whether you are an enthusiast of beach camping, freshwater pond fishing, or are simply seeking outdoor leisure activities, Delaware offers an assortment of campgrounds to satisfy every preference. By choosing Lums Pond State Park, Killens Pond State Park, Cape Henlopen State Park, Trap Pond State Park, or Delaware Seashore State Park for your next family camping trip, you'll surely create memorable experiences. From the pristine beaches to the high-soaring trees, these parks provide a sanctuary for families looking to immerse themselves in the beauty of nature while enjoying fun-filled activities. So, revel in the adventure that awaits you and create cherished memories with your family at one of these exquisite Delaware campgrounds.