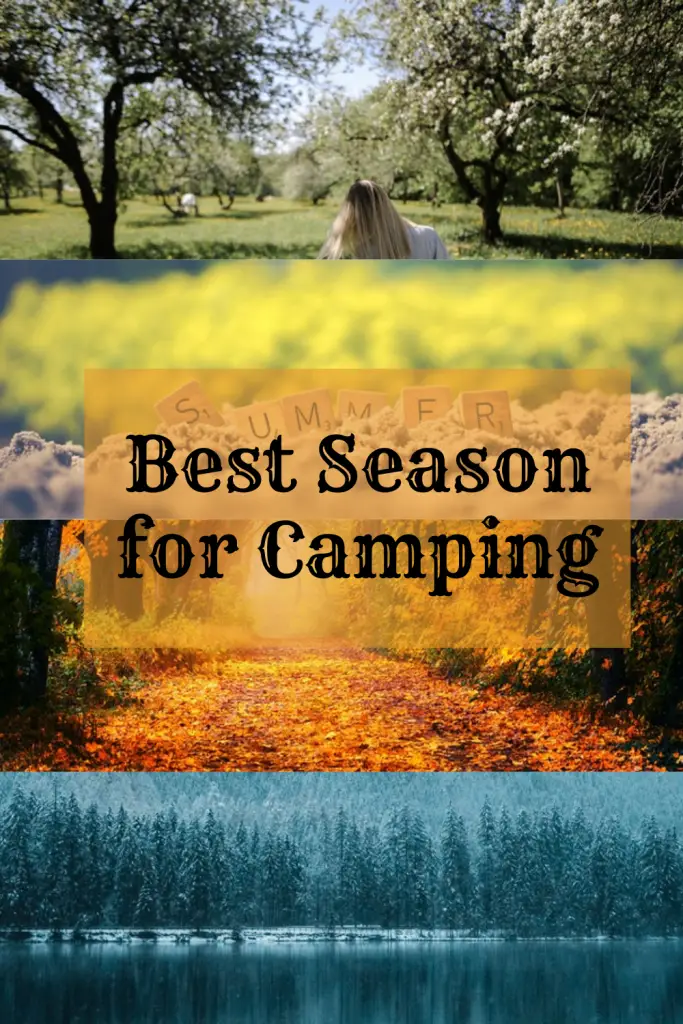 There are so many wonderful things about camping. Being with friends and family around the campfire is probably one of my favorite. Well, maybe it is exploring the hiking trails to remote locations to practice nature photography. Or, maybe it is stargazing. Okay, you caught me there are too many things to list that I love about being outdoors. However, certain seasons allow you to do certain things. For instance, summertime makes hiking long trails into the backcountry easier, but winter allows for snowshoeing. So which is the best season for camping? This is a highly personal question and will be based on your favorite activities. If you are like me there is no best season, only being outdoors and experiencing all that nature has to offer. So the below list tries to highlight some of the better aspects as well as the downsides to each of the seasons.
---
No matter what you decide is the best season for camping make sure you know how to select your campsite!
---
Best Season for Camping: Summer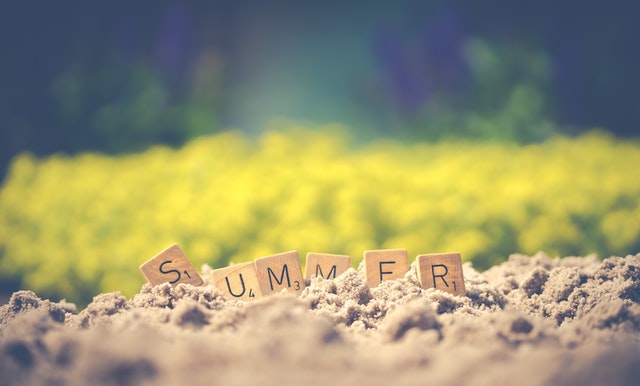 The summer is the most popular season for campers because the weather is dry and warm. Campsites are understandably more crowded during the summer. This is a major downfall for me. I would prefer to feel like I am really roughing it when I get into nature. Developed campgrounds have lots of amenities but that comes with more people! Because of the high number of people you need to plan ahead. Make reservations and arrive early so as to find a good campground, especially during weekends.
The good part about summer camping though is that more trails are open for hiking. While again this means more people on the trails it also means that there are wonderful things to be seen. For instance, there are waterfall hikes, bird watching, nature photography, and historical markers to explore. The long hours of sunlight help to ensure that you can take in more sights throughout the day. It also means that warmer evenings will allow you to gather around the campfire with friends and family for s'mores!
You may think summer is the safest time to go camping since you won't have to deal with the cold. However, heat and the sun can be just as deadly. So it is important to be prepared and have a plan on how to handle weather even in the summertime. The warmth is a benefit though as it will allow you to spend more time outside enjoying all that nature has to offer.
Best Season for Camping: Winter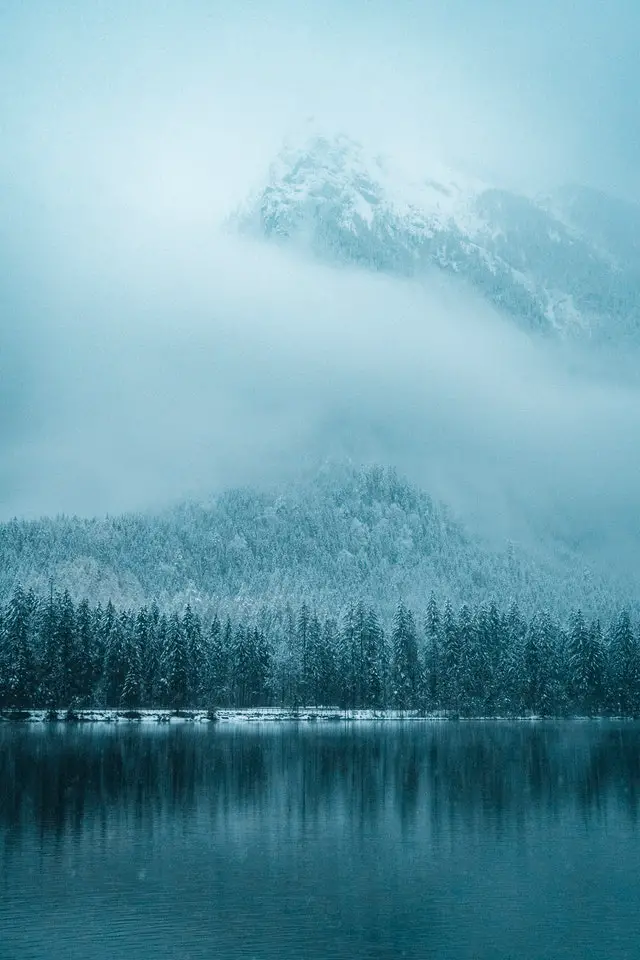 There are some people that find winter camping more satisfying compared to the summer months, because they say, winter camping requires a specific strength and courage that summer camping does not. If you love the challenge it brings, then consider "winter camping". You can enjoy sleeping in "mild weather" outside. Likewise, it gives you added "self-confidence" realizing that you actually can endure the preparedness and ingenuity this kind of outdoor adventure requires.
Certainly, there are many advantages to camping during winter; no snakes, bugs, flies, bears, dust, or mosquitoes. Plus the winter wilderness view is breathtaking. You will be hard-pressed to see the same view two days in a row, or even hours apart as snow and ice start to cover the land. The changing scenery means that every hike is a completely new adventure even if you have hiked it hundreds of times before!
You can go snowmobiling, snowshoeing, "cross-country skiing" and engage in many heartening challenges. Furthermore, campgrounds during winter will most likely be quiet, empty, and normally cheap. However, lack of preparation and readiness brings dangers. There are many hazards and dangers that one needs to be familiar with, for instance, large quantities of snow falling from "overhead trees". But with good planning, you can enjoy the slower pace of winter camping.
Here are some reminders for winter camping:
Drink plenty of water to fight or avoid hypothermia because water effectively replaces all the moisture that was expelled from the body due to constant heavy breathing. Just drink water even when you feel you are not thirsty. The recommendation is one gallon of water a day.
At signs of an approaching storm, immediately put your rain gear on. If you get wet, change right away to warm and dry clothing. Wet clothes quickly suck heat from your body.
Remember to pace yourself.
Do more tasks than you would normally, because movement will generate body heat.
Wear clothing layers, especially insulated clothing to prevent frostbite.
Always listen and take notice of your body's reactions. When you start to shiver, immediately do something in order to make yourself warm before uncontrollable shaking and numbness sets in. Take note that hypothermia occurs mostly in windy and wet weather with temperature ranging from "30-50 degrees F".
Eat a lot of complex carbohydrates and do avoid food rich in sugar and starches.
---
For more winter camping information check out these tips!
---
Best Season for Camping: Fall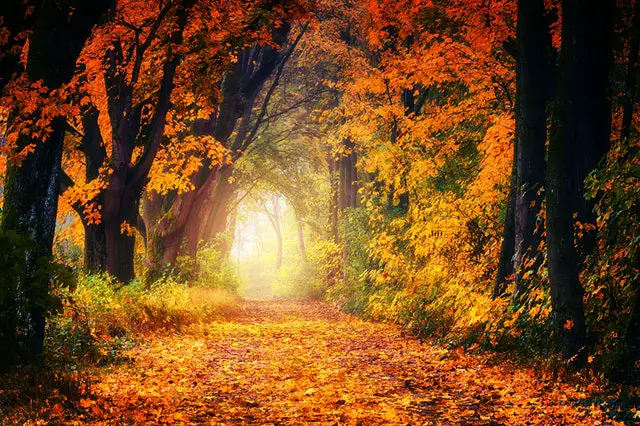 Fall camping is catching on among family campers. The beauty of nature during the fall season is indeed captivating. With lesser crowds and fewer insects to bother you, fall camping can be the perfect option for you. Think about being in the woods as the leaves change colors around you. Not only are they simply stunning in some areas of the country, but there are hikes that can take you to remote places where you can gaze out over the top of the forest and see the countryside dotted with color. Additionally, since you will be out in the outdoors, it is likely that you will be close to fall-type activities at farms and orchards. So in these locations, you should get out and experience apple picking, pumpkin harvesting, hayrides, and other fall activities. Use can use the campground as your basecamp for these activities.
Of course, we can eat s'mores around the campfire in the summertime. However, with the cooler evenings in fall the fire pit takes on a whole new aura. Not only are you gathered for heat warmth, but you are also gathered for friend and family warmth. So after a day exploring the trails and seeing the fall foliage, the fire becomes like a second home. One thing to consider though is that fall brings cooler temperatures. So, during fall, some essential camping amenities such as showers and washrooms might not be offered. But, if you can settle on remote fall camping, pack your warm clothes then enjoy the "autumn months". Take this into consideration during your planning to ensure you have a great time! Fall may be the best season for camping.
Best Season for Camping: Spring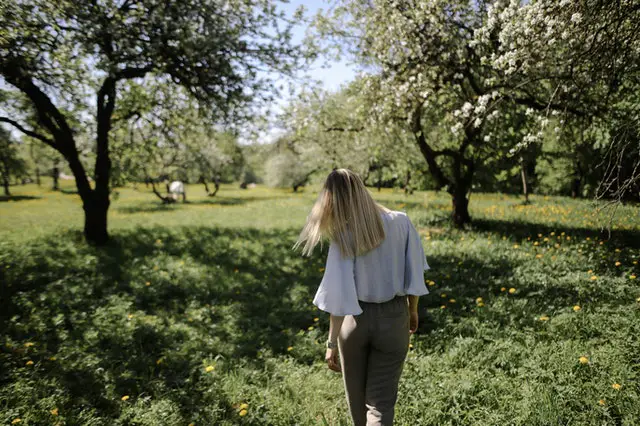 Spring is the season of transition; snow is now melting away and it is time to go back outdoors and see nature after that cold and long winter. If you didn't try winter camping then Spring is your first chance of the year to set that tent or RV up! Like you, many others will be trying to get out and enjoy those spring temperatures after winter. So you may start to see crowds getting larger and reservations piling up at campgrounds. Just remember to start planning early to truly enjoy your camping experience.
So what is there to do during spring camping? Anglers are eager to go fishing because the "smallmouth bass" and the walleye are both spawning. Ducks, birds, and other wildlife are also starting to emerge after winter. This is a great time for nature photography and wildlife viewing. Just remember to keep a safe distance and stay still and quiet. Looking for something a little more exciting than sitting quietly waiting for wildlife? Well in spring you can hike, swim, go canoeing, fishing, boating and do not forget to bring your paint brushes and camera. Likewise, you can set up a barbeque outside, of course far away from your tent, and enjoy hearty grilled snacks and meals such as hotdogs, burgers, steaks, fish fresh from the river, vegetables, and salads.
So Which is the Best Season for Camping?
Summer, Winter, Fall, and Spring offer many different and exciting challenges unique to every season. They all are going to provide you with outdoor activities you will enjoy. So my recommendation is to try camping in each season at least once. You will at least know your limitations and what you find the best. Summer may make the most sense for some but as you get better and more comfortable in the outdoors I hope you see that the changing leaves, the crisp new-fallen snow, and spring fever of animals can be just as enjoyable. Remember, whatever the season, while you are camping, you are dealing and living with the wild. Learn and apply your "basic survival" knowledge when the situation calls for it; stay alert and be prepared always.
What is your favorite season for camping? Tell us your experiences in each in the comments below, on our Facebook, or Reddit. Feel free to share those wonderful pictures of sights only you were able to capture!