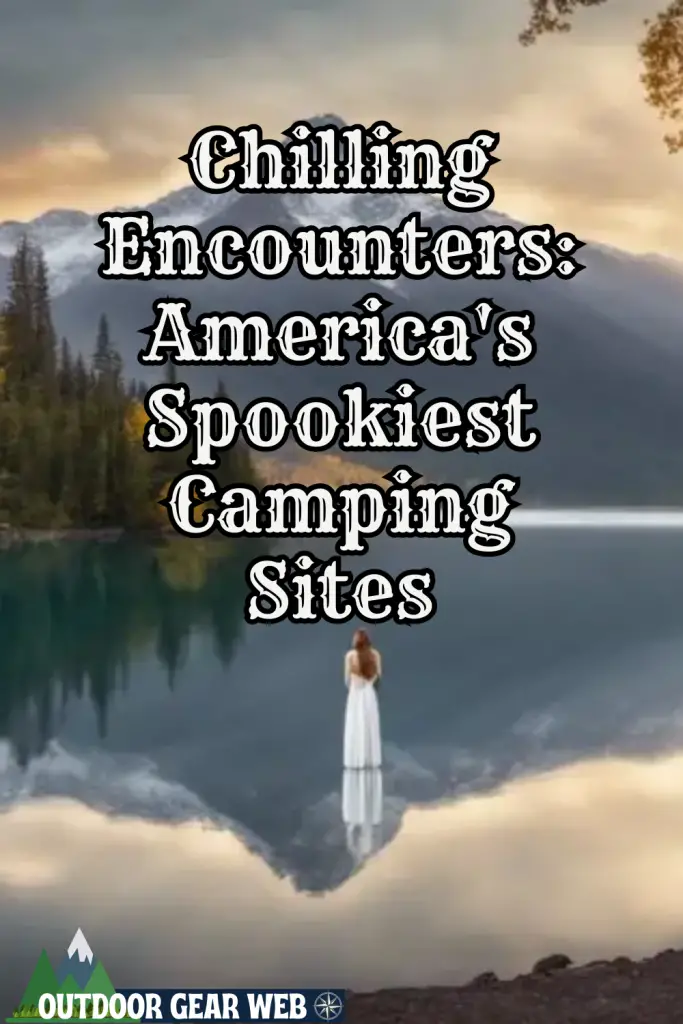 From the misty landscapes of Big Moose Lake, New York to the mysterious wilderness of Pine Barrens, New Jersey, and on to the chilling echo-filled rooms of West Virginia's Trans-Allegheny Lunatic Asylum, America abounds with tantalizing destinations for those in search of a spine-tingling camping experience. Unearthly encounters and chilling tales of the paranormal, entrenched in these places, await to thrill those who dare to venture. Shakespeare proclaimed that "There are more things in heaven and Earth…than dreamt of in your philosophy". These spooky camping sites surely give credence to that claim. Offering more than a tranquil escape into nature, these spots dare visitors to confront the eerie echoes of their haunted past. Strap in as we embark on a journey through some of the spookiest camping sites across the United States. They are thrilling enough to send shivers down the most hardened spine.
---
Halloween activities to make your camping experience unique.
---
Big Moose Lake, New York: A Hauntingly Beautiful Destination
If you're looking for a camping site with a spooky backstory, then the enchanting Big Moose Lake in New York might just be the perfect spot for you. This seemingly serene location is home to one of the most chilling murder stories in American history. I bet you weren't expecting a whole lake to start off our spookiest camping sites across America list!
In the summer of 1906, this placid lake became the site of the infamous murder of a young woman named Grace Brown. Her tragic demise is said to have inspired Theodore Dreiser's chilling novel, 'An American Tragedy'.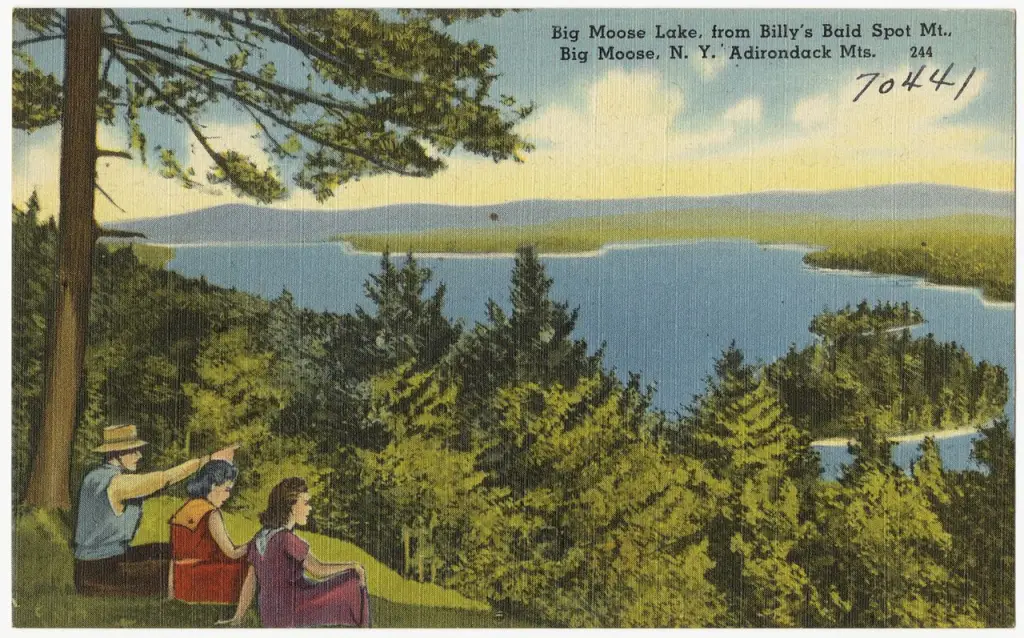 While the natural beauty of the lake and surrounding Adirondack Mountains ensure a scenic camping experience, the site holds an eerie presence for those familiar with its brutal past. Many campers have reported seeing the ghost of Grace Brown, wandering near the waters as the twilight sets in. They claim to see a woman in a white dress. She appears to be lost and distressed, adding an unexpected chill to the otherwise serene summer evenings.
For those who love the supernatural, Big Moose Lake offers a unique blend of beauty, tranquility, and horror. Come and immerse yourself in the pulsating history of the site. Who knows, you might just have your own ghostly encounter! But remember, while the idea of seeing a spirit might send a thrilling chill down your spine, respect for the site's history and nature should be paramount. This ensures a respectful visit to this hauntingly beautiful camping site.
---
Check out these haunted hiking trails for your next Halloween Camping Trip!
---
Nestled in the heart of New Jersey lies the Pine Barrens. They are a vast expanse of wilderness known not just for their ecological diversity, but also their eerie lore.
This enormous sanctuary spanning over a million acres houses an array of fascinating plant and animal life. This life includes many species unique to this habitat. Gentle paddling trips through marshy waterways and enchanting trails through untouched woodlands are part of the charm of camping here.
Chilling Myth or Real Beast?
However, it's not just the alluring natural beauty that draws visitors to the Pine Barrens. What sets this camping site apart is its legendary inhabitant- the Jersey Devil. This mythical creature, according to folklore, is believed to haunt the vast expanses of the Barrens. The tales describe it as a winged beast. It is known to emit a blood-curdling cry that echoes through these silent woods at night.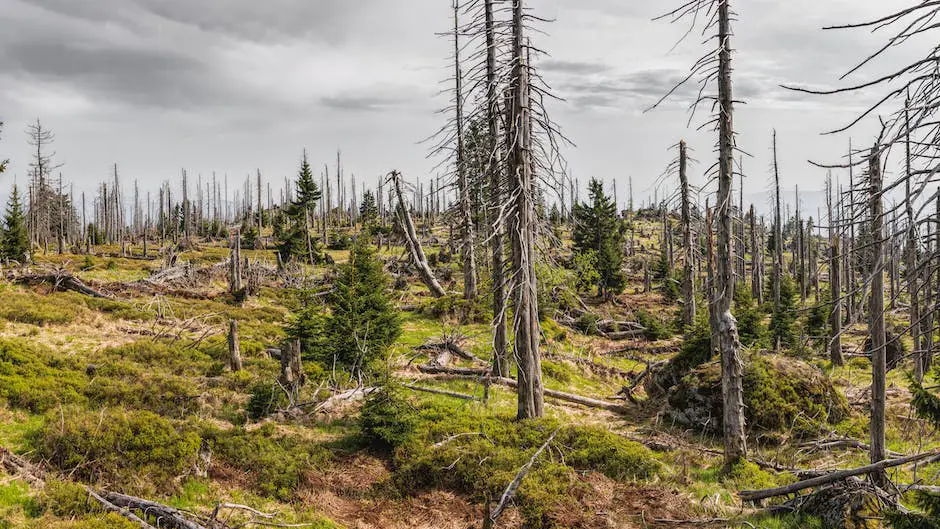 The Thrill of the Unknown
Camping in the Pine Barrens transports you to a different realm where day hikes through dense forests blend into night-time sit-downs around the fire. Here you can exchange tales of the notorious Jersey Devil. Numerous campers tell stories of hearing strange noises. Or of sightings that defy explanation which adds an element of chilling excitement to their trip. Even if you aren't a believer in the paranormal, the stories and the mysterious sounds of the wilderness at night weave their own enchantment.
Camping with a Twist
Camping in Pine Barrens, therefore, offers a multi-layered experience. From exploring unique terrains and paddling down serene waterways to the adrenaline rush from the spine-chilling tales and unexplained sights and sounds. This option of our spookiest camping sites has something for everyone. It's not just about enjoying the tranquility that nature offers, but also relishing the thrills of the rumored paranormal activities. The Pine Barrens guarantees an unforgettable camping experience. One where every trip opens up new vistas of exploration and the wilderness invokes a mix of thrill and wonder.
---
Lure in a Halloween monster with these campsite decorating ideas.
---
Camping with Ghosts in West Virginia
Ready for a sleepover with spirits? Then the Trans-Allegheny Lunatic Asylum, West Virginia, is your ideal destination. Once a hub of controversial medical procedures like lobotomies and experimental treatments, the defunct hospital now opens its doors to daring overnight visitors. If you've always wondered what a night at a haunted locale would be like, this could well be your chance! While you can't camp specifically on the grounds, there are numerous camping locations nearby. The closest and best is Briar Point Campground. The Asylum helps it to become one of the spookiest camping sites during Halloween.
Every sheltered corner and creaky corridor of the Asylum is replete with tales of the psychologically disturbed occupants it once housed. Its patients, who ended their lives amid unspeakable torments, are claimed to have never left. Campers have reported hearing ghostly whispers, spine-chilling laughter, and unconnected conversations floating in the air during the night. But the apparent 'presence' isn't just vocal. Many even claim to have spotted spectral figures wandering in the hospital's sprawling grounds.
The Overnight Ghost Hunt
The most bravura of the camper community should make sure they sign up for the overnight ghost hunt. Campers become ghost hunters as they try to contact the long departed using infrared cameras and other ghost-hunting equipment to catch evidence of the supernatural. This unique overnight experience encapsulates both the thrill of camping and the chill of a ghost tour.
A Night Under the Stars… or Is It?
Although primarily a 'ghost campsite', the Trans-Allegheny Lunatic Asylum offers scenic locales for setting up camp. The closest and most comfortable will be at Briar Point Campground. This is a West Virginia State Park. Here you can spend the night under the starlit West Virginia sky close to the solemn and imposing edifice of the asylum. Trade ghost stories around a cozy campfire while basking in the spookiness of your surroundings. Don't forget to pack your bravest demeanor though as you never know when you might have an 'unexpected visitor' from the past joining you!
Map to Briar Point Campground
Map to the Trans-Allegheny Lunatic Asylum
---
Still not convinced to do some Halloween Camping? How about these 13 things to get you in the spirit.
---
Final Thoughts on Chilling Encounters: America's Spookiest Camping Sites
From dubious echoes disturbing the silent night air at Big Moose Lake to the unaccountable whispers within the walls of an abandoned lunatic asylum, these sites offer unique experiences that extend far beyond regular camping trips. Whether you believe in ethereal entities or not, these destinations guarantee to keep you on your toes. They may even ignite your imagination. So, if the idea of a quiet camping trip seems too monotonous to you then we have you covered. The challenge of these extraordinary, hair-raising landscapes promises to infuse some spiced-up adventure into your next al fresco excursion. Surely, there's nothing more invigorating than a late-night tale whispered around a campfire, accompanied by the mystifying echo of the Jersey Devil or Grace Brown's ghostly moan in the distance.