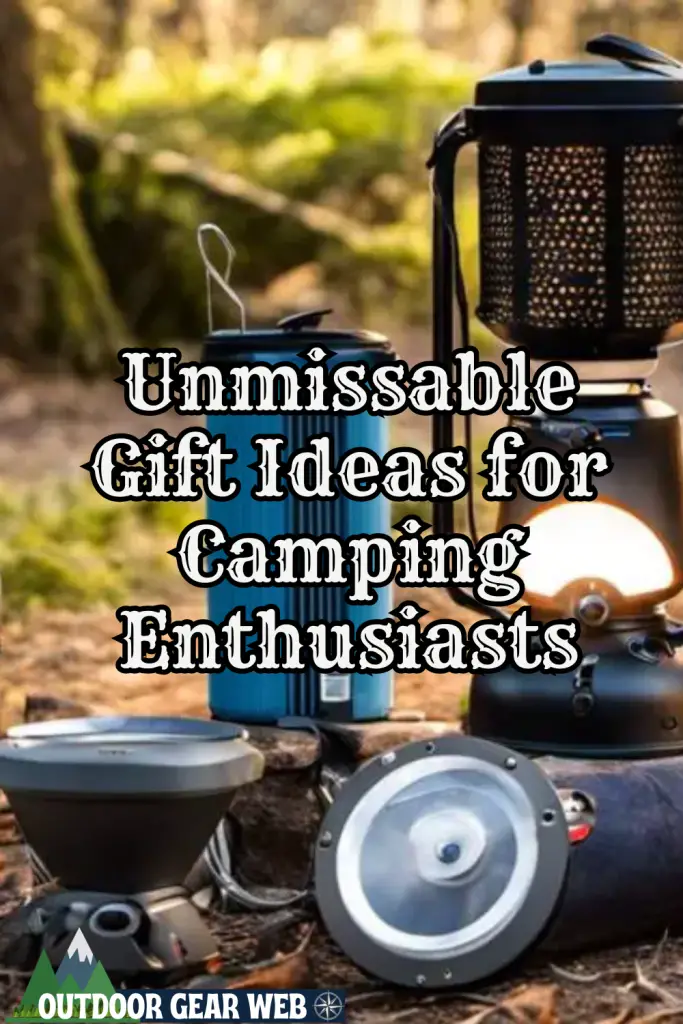 Embracing the great outdoors holds a unique charm. The starry skies, the rustle of leaves, and a tranquility you can't find in bustling cities. For those who love this adventurous tranquility, these unmissable camping gift ideas are a thoughtful and exciting choice. They offer the opportunity to enhance anyone's outdoor experiences. This piece covers innovative camping gear, comfortable camping clothing, and camping food and snack ideas. Diving into each of these categories, we'll bring options to light that are not only convenient but also add a touch of luxury to the rustic camping experience. These could be the perfect gifts for your loved ones. We won't tell if you get them for yourself, to make your next outdoor adventure a memorable one.
---
Looking for something more specific for the man in your life? Check out these gifts for men.
---
Innovative Camping Gear
Nothing truly captures the peacefulness of nature like a night spent under a starry sky. But when it comes to finding your way back to the campsite a reliable source of light is invaluable. Don't even get us started on shuffling through your supplies after sunset! Solar-powered lanterns are an unmissable gift idea for eco-minded campers who want a sustainable, reliable lighting solution. They harness the power of the sun during the day and release bright, cool light when it gets dark. Many of these lanterns also come with USB ports for charging devices, so they do double duty! This is an additional boon in the wilderness where outlets are scarce.
A meal cooked over an open fire is a quintessential camping experience. This is where a portable campfire grill shines. Suitable for the grilling enthusiasts who love to camp, these grills can make your nomadic culinary experience divine. They are compact, easy to assemble, and designed to heat food evenly. Some models even offer smokeless functionality, allowing campers to enjoy their meals without the potentially irritating effects of smoke.
Outdoor adventures are fun, but safety is key. Ensuring clean drinking water is a top priority during camping trips. A compact water purifier can turn potentially harmful water into a clean, drinkable resource. These small but mighty gadgets are lightweight and easily fit into a backpack. They work by filtering out bacteria and other common contaminants. They can make thousands of gallons of water safe to drink over their lifespan. This can be extremely handy for hikers and campers who may not always have access to a clean water source.
Each of these unmissable gift ideas represents a perfect blend of technology and practicality. They not only make sure your camping experience is safe but also gloriously enjoyable. So whether you're a seasoned camper or planning your first escapade, these options are worth considering. These camping gifts can be a delightful addition to the recipient's camping gear. Especially if they like adapting technology to the great outdoors and making their wilderness adventure a little more comfortable. Not to mention a lot more memorable.
---
Looking for other unmissable camping gift ideas for women? Check these options out!
---
Comfortable Camping Clothes
Camp Comfort with Modern Camping Clothing
Next time you or a loved one venture into the great outdoors, you should consider investing in some new-age camping clothing. Gone are the days when explorers had to compromise on comfort. With advancements in technology and design, camping apparel now combines functionality and ease. The clothing offers moisture-wicking shirts, convertible pants, and insulated jackets for maximum convenience.
Unmissable Gift Ideas – Camping Shirts
Make the trek smoother with durable, specialty shirts, designed with moisture-wicking technology. As you hike up those mountain trails and break into a sweat, these innovative tops can keep you cool and dry. They wick away the moisture from your body, thereby regulating your body temperature and eliminating discomfort.
Unmissable Gift Ideas – Convertible Pants
In case you plan your adventure for a warm destination, convertible pants can be a boon. These versatile bottoms can easily switch between pants and shorts, allowing the wearer to adapt to changing weather conditions throughout the day. With their lightweight fabric and flexibility, these pants are ideal for hiking, climbing, and bike riding.
Unmissable Gift Ideas – Insulated Jackets
For camping in colder climates or during the cold season, insulated jackets are a must-have. These jackets come with innovative synthetic or down insulation that provides reliable warmth, even when it's wet outside. Apart from maintaining your body's warmth, the jacket's modern design also allows easy movement, making it perfect for cold-weather camping or climbing.
Far from the simple, one-dimensional clothing of the traditional camper, these options cater to individual weather conditions and activities. Before you plan your next outdoor adventure, take a moment to consider the advanced comfort and utility offered by modern camping clothing. The right gear can elevate the camping experience, making it an unforgettable gift for the avid camper in your life.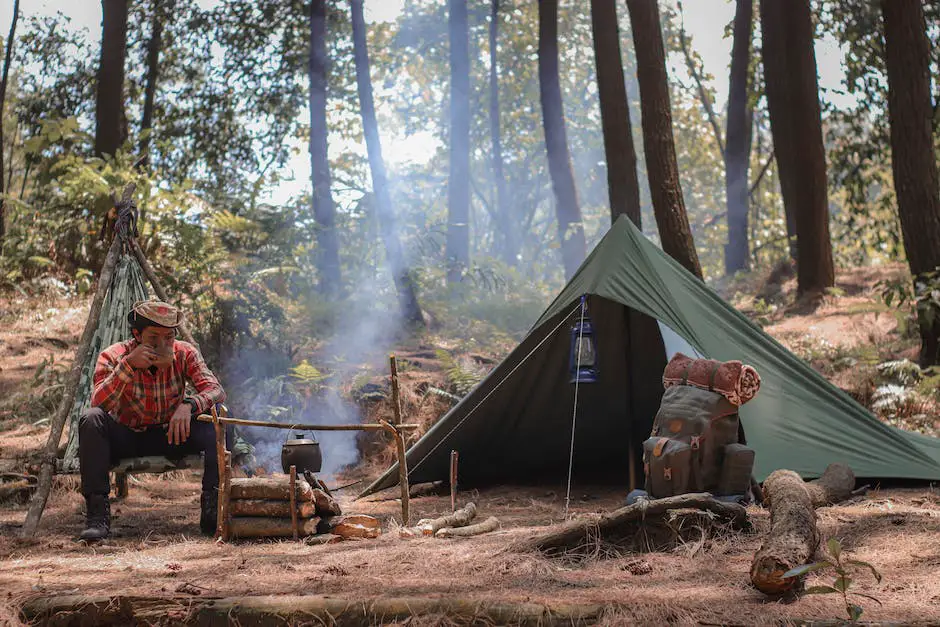 ---
Don't forget gifts for the children in your life. We have some ideas for them too!
---
Camping Food and Snacks
A camping trip wouldn't be a complete adventure without chowing down on some ready-to-eat meals. Perfect for the outdoors, these meals are not only delicious but also quick to prepare. Brands like Mountain House and Backpacker's Pantry offer a wide array of meals, from lasagna with meat sauce to pad Thai. All you need is to add water, and a hot, satisfying meal is ready to be served in minutes. These meals are lightweight, long-lasting, and easy to carry, making them an ideal gift for avid hikers or backpackers.
Let's face it; sometimes, we just want to munch on something while watching the stars. For those moments, a camping snack box is a godsend. Packed with nutritious goodies like granola bars, jerky, trail mix, dried fruit, and even gourmet chocolates, these snack boxes cover all cravings. Brands like NatureBox and SnackNation offer customized snack boxes perfect for the camping junkies in your life. Or you can always pack your own in a handy snack box kit.
Nothing screams camping like sitting around a bonfire, roasting marshmallows, and sharing stories. A marshmallow roasting kit is a gift that guarantees fun and laughter for all ages. With extendable roasting forks, a pack of jumbo marshmallows, and even different flavors of graham crackers and chocolate bars, this kit has everything you need for the ultimate s'more experience.
Campfire Cooking Gear
Having the right tools can transform cooking from a cumbersome chore to a delightful experience. Consider gifting a cast iron Dutch oven or camping stove, perfect for whipping up hot soups, stews, or even breakfast burritos. A multipurpose camping utensil set – from spatulas, ladles, and knives to cutting boards, pots, and pans, can make food preparation more manageable and enjoyable.
Whether you go with a portable camping grill or a collapsible fire pit grilling set, these gifts promise to upgrade any cooking experience amidst nature. And what's more thoughtful than offering the joy of a delicious, home-cooked meal under the stars?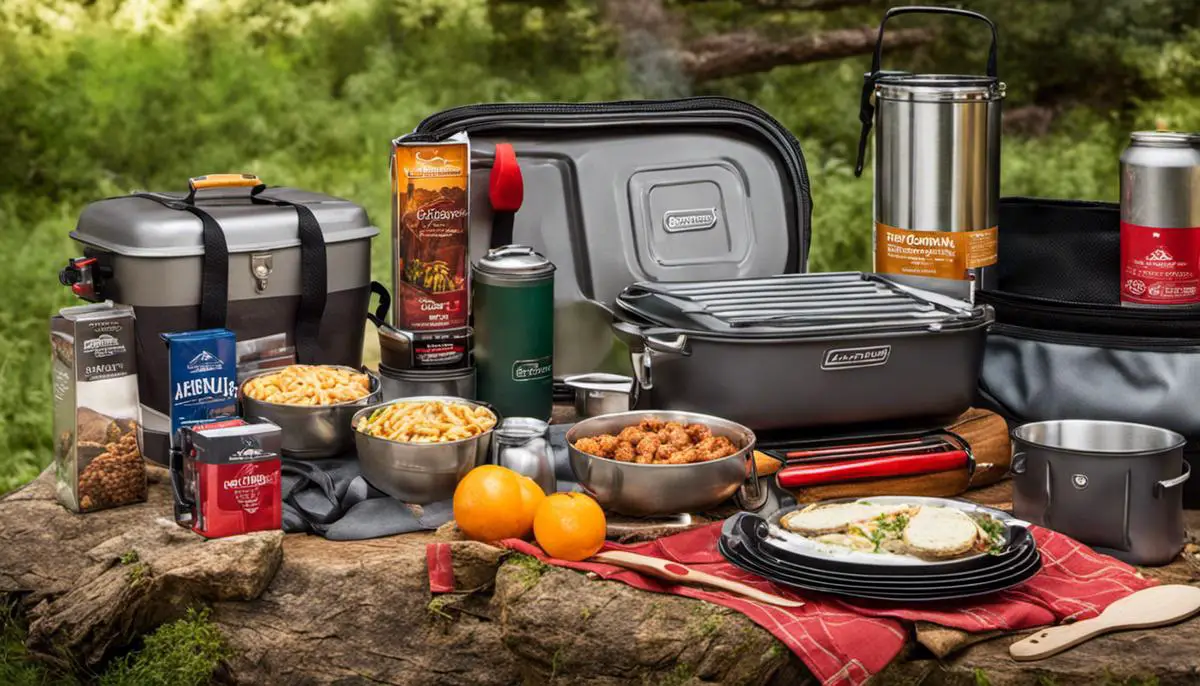 Remember, these camping gifts are not just about the items themselves, it's also about the experience they provide – the taste of a warm meal after a long hike, the fun of creating a campfire delicacy, or the comfort of munching on a favorite treat while stargazing. These are the special moments these gifts bring.
---
Once you have these unmissable gifts head out to Idaho at these Family Campgrounds
---
Final Thoughts on Unmissable Gift Ideas for Camping Enthusiasts
Choosing the perfect gift for someone who loves camping is about more than just buying a product; it's about giving an experience. Innovative gear, comfortable attire, and portable meals are not only practical, they also contribute to creating unforgettable memories. Remember, the best gifts are those that show your understanding of the recipient's passions. Whether it's a high-tech lantern to light up the camp or a cozy insulated jacket to keep the chilly nights at bay, your thoughtfulness is sure to be appreciated. So, why wait? Dust off your boots and unroll your sleeping bag. Let's take an adventurous stroll through these wonderful gifting ideas which flawlessly combine utility, innovation, and enjoyment for the ultimate camping experience.