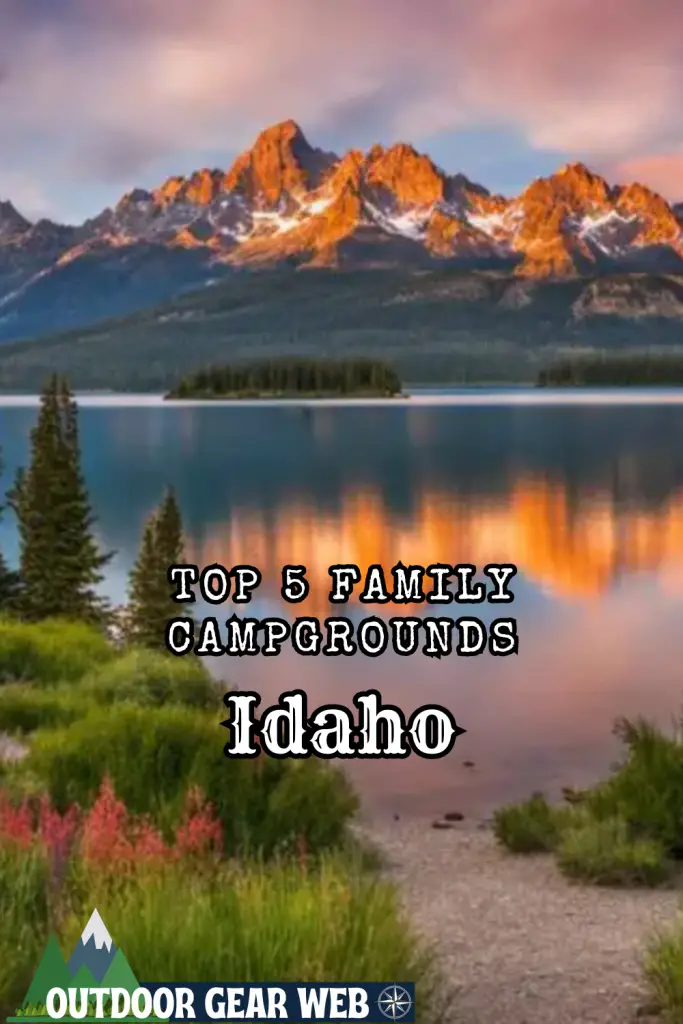 Idaho, famed for its captivating natural beauty and landscapes, is a veritable treasure trove for outdoor enthusiasts. Among the state's many offerings, its family campgrounds stand out for their ability to provide unforgettable experiences blended with comfort and adventure. The family campgrounds in Idaho have stunning settings. These range from the majestic Sawtooth National Forest to the surreal, lunar-like landscapes of Craters of the Moon National Monument and Preserve, Idaho presents a camping scenario for every taste and preference. The following five campgrounds are ideal family getaways. Each option merges diverse recreational activities, comfortable amenities, and remarkable wildlife encounters. They constitute the perfect recipe for a memorable vacation. So let's head out to these top five family campgrounds in Idaho!
---
These camping hacks will make your trip to one of these family campgrounds in Idaho easier!
---
Region's Natural Beauty: A Sight to Behold
Redfish Lake Campground is nestled within Idaho's stunning Sawtooth National Forest. This family-friendly campground displays the natural beauty of Idaho with stunning mountainous landscapes beckoning from every direction. Visitors can expect to be greeted by the clear blue waters of the lake. They are ideal for a refreshing dip or a serene boat ride. The picturesque wilderness provides an ever-present backdrop, bringing you closer to nature in a relaxed, restful environment.
Outdoor Recreation: Something for Everyone
Great outdoor activities await every family that visits. For water enthusiasts, the lake offers opportunities for swimming, fishing, and boating. Amateur anglers, especially, will enjoy casting a line to snag a variety of native fish. For those who prefer adventures on dry land, the campground leads the way to various hiking trails suitable for all skill levels. Choose from short and easy trails perfect for the little ones, to longer, more challenging tracks for experienced hikers.
Accommodation: Attentive to your Need and Comfort
Redfish Lake Campground has a variety of camping options to meet the needs of different families. In addition to its spacious campsites, the campground offers picnic tables where you can enjoy meals with your family amidst nature. Campfire rings are available for those cherished evenings of s'mores and storytelling. For your convenience and comfort, the campground also provides drinking water and flush toilets.
Experience: A Perfect Blend of Exploration and Relaxation
The lure of Redfish Lake Campground goes beyond its natural beauty and activities. The peaceful atmosphere, the smell of the forest, the glimmering lake, and the vivid colors of the sunrise and sunset are all part of an immersive experience that defines a wholesome family vacation. You can explore nature, relax by the lake, gaze at the stars, and create lifelong memories with your loved ones.
Conclusion: A Destination Worth Visiting
Whether you seek an engaging outdoor experience or wish to retreat within nature's serenity, the Redfish Lake Campground offers the best of both worlds. It's an ideal setting where families can spend quality time. Better yet, explore the natural landscape, and create unforgettable memories! This makes it one of the best family campgrounds in Idaho.
---
Check out these great family tents to take with you.
---
Heyburn State Park: A Historical Haven for Campers
As the oldest state park nestled in the Pacific Northwest region of Idaho, Heyburn State Park embraces a long-standing reputation for providing a recreational haven for outdoor enthusiasts and nature lovers. This exquisite spot extends over 5,500 acres. It creates a rich environment teeming with diverse wildlife and a stunning backdrop for memorable camping adventures.
This pristine preserve hosts three developed campgrounds that cater to different preferences and needs. However, you don't have to give up comfort! It includes modern amenities like restrooms, showers, and RV hookups. Additionally, the park provides a comfortable and convenient camping experience for family vacationers.
Bringing Families Closer to Nature
Enveloped in nature, families visiting Heyburn State Park can experience an array of recreational activities. Among the park's most popular attractions are an intricate network of trails that offer limitless opportunities for hiking and biking. Designed with varying difficulty levels in mind, these paths appeal to adventurous spirits of all ages. This makes the trails ideal for bonding during family outings.
In addition, the park's three lakes: Benewah, Chatcolet, and Hidden, offer a splendid setting for prolonged hours of boating, fishing, and wildlife viewing. Bird-watching enthusiasts are in for an exciting spectacle! The park is home to a myriad of bird species from waterfowl to soaring raptors.
Wildlife Immersion Experience
Heyburn State Park is not merely a destination for camping, but a portal that leads families close to the beating heart of nature. Observing the numerous native animals in their natural habitat is a truly enriching experience for both children and adults alike. The park's diverse ecology is a nurturing sanctuary for big games like elk and deer. You will also run across other small woodland creatures.
Being able to encounter these wild dwellers in their natural environment makes camping at Heyburn State Park a uniquely enlightening experience. Not only does it provide an escape from the daily hustle and bustle, but it also reminds visitors of the interconnected fabric of life in which we are all threads. This is why Heyburn State Park is on the list of the best family campgrounds in Idaho.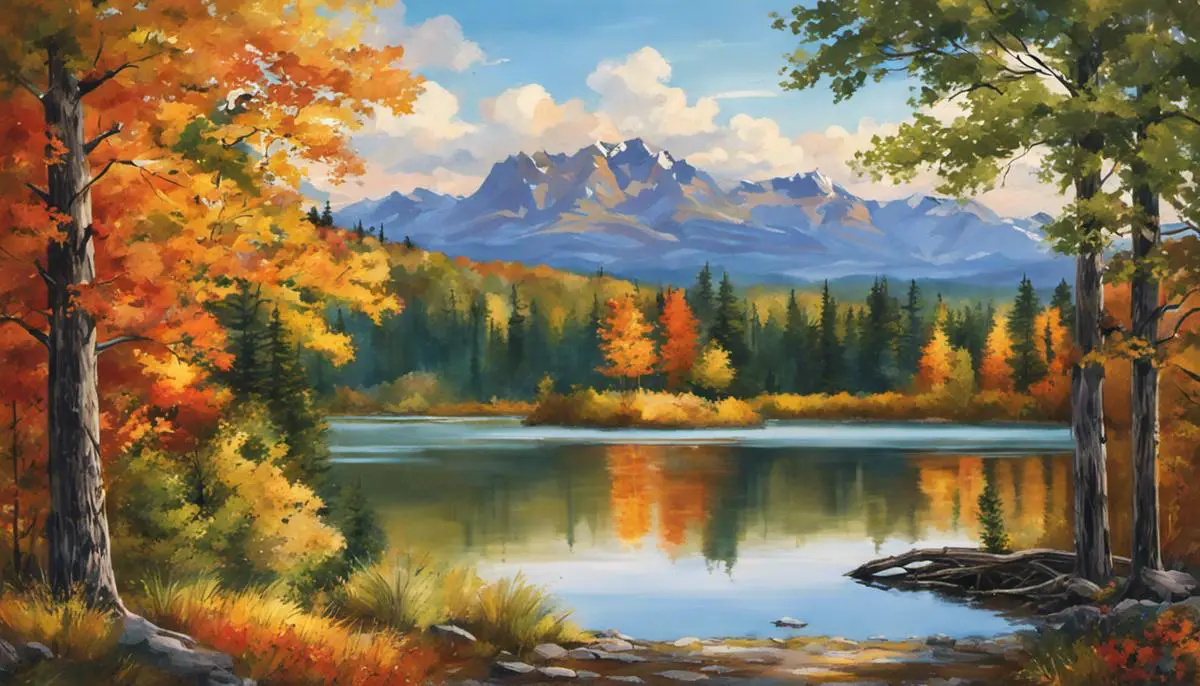 ---
Get your family prepared for camping in Idaho.
---
Experience Lake Cascade State Park
Located in the heart of western Idaho, Lake Cascade State Park showcases all the natural beauty that Idaho has to offer. The park is a haven for wildlife and outdoor enthusiasts alike. In fact, it boasts an idyllic setting that allows for a host of recreational activities.
At the heart of the park is the stunning Lake Cascade. Here, families can take to the water with ease. The lake's sandy beaches provide the perfect spot for sunbathing, picnicking, or just soaking in the beauty of the lake. Water sports enthusiasts can take full advantage of the vast water body. Whether it's boating, water skiing, or fishing, the lake offers ample opportunities for exciting water activities.
Camping by the Lake
In addition to the myriad of water sports, the park has campgrounds that are perfect for family camping. Offering both developed and primitive campsites, families can choose to camp in a setting that suits them best. Each site features amenities like picnic tables and grills, making it easy for you to have a cozy barbecue night under the stars.
The comfort of the campers is a priority at Lake Cascade State Park. All campgrounds come equipped with key amenities including restrooms and hot showers. These facilities mean you can enjoy your days exploring the park and return to a comfortably equipped site.
Nature's Calling
The park's surrounding forests invite exploration with their extensive trail networks. Here the terrain is diverse, ranging from easy strolls to challenging hikes. With each footstep, you're likely to encounter a variety of birds and wildlife, adding an element of excitement to your family's hiking adventure.
Replete with diverse landscapes and a spectrum of outdoor activities, Lake Cascade State Park embodies the best of Idaho's wilderness. From beach lounging to bird watching, there's something for every family member to enjoy. It's more than just a camping spot; it's a holistic natural getaway where memories are made.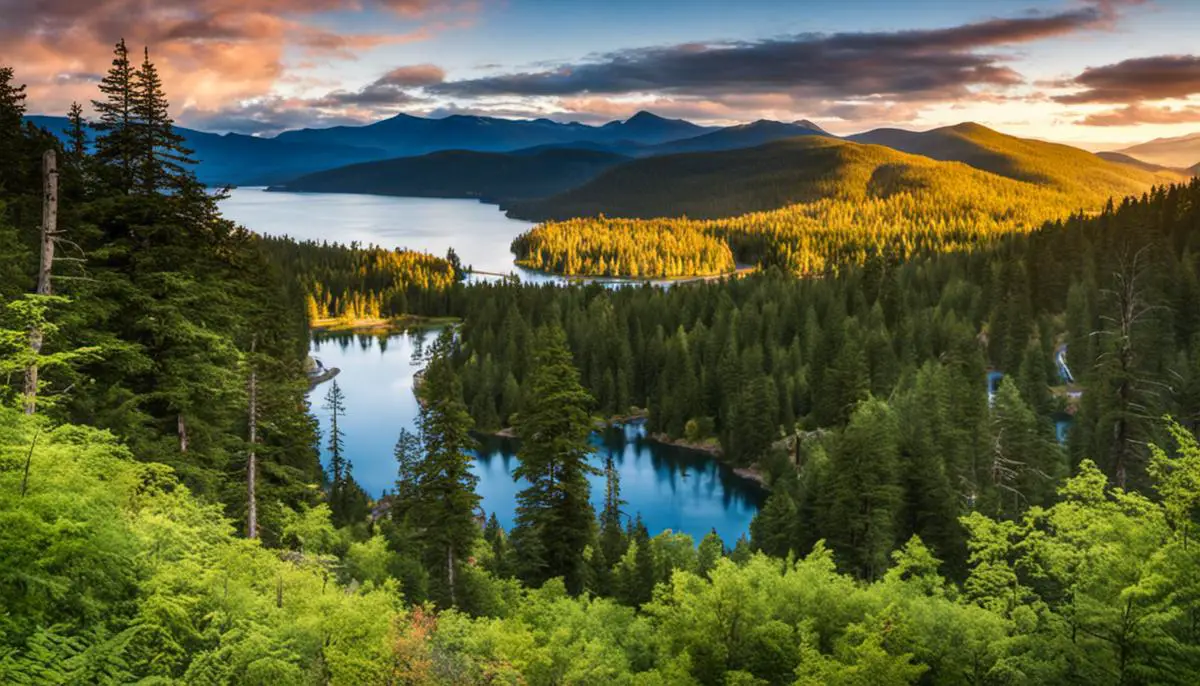 ---
If this is your first trip in the RV you better learn these tips for setting up your RV site.
---
Ponderosa State Park: A Getaway for Nature Lovers
Tucked away in the striking natural landscape of Idaho is Ponderosa State Park. The park stands out with its peninsula that carves a picturesque inlet into Payette Lake. The sight of the lake against the surrounding wilderness is nothing short of breathtaking. At any time of the year, families visiting this park find themselves surrounded by beauty, making the park a favorite among nature lovers.
Campground Options at Ponderosa State Park
Accommodation at the Ponderosa State Park suits a range of preferences, whether it's primitive camping or enjoying cottage comforts. There's a network of campsites spread strategically for ease of access to the park's amenities while still offering the privacy and tranquility you'd expect to find in nature. The cottages are furnished with essentials and provide a homely shelter against the park's outdoor elements, making them perfect for families with young children or elderly members.
Outdoor Activities at Ponderosa State Park
Whatever the season, Ponderosa State Park offers a plethora of outdoor activities for families to enjoy. The park's trails are a great fun spot for hiking or biking; their varying lengths and difficulties cater to all ages and abilities. In the winter, these trails turn into a playground for snowshoeing and cross-country skiing, adding a different flavor to the typical winter sports activities.
Nature Education at Ponderosa State Park
Additional to its natural charm and outdoor recreation, Ponderosa State Park also prides itself on its interpretive programs. These programs aim to educate visitors about Idaho's wildlife and terrain. While enjoying quality family time at the park, visitors will also learn about the local ecology, enhancing their appreciation for the park's natural environment and biodiversity. The interpretive programs make Ponderosa State Park an ideal place for families looking for a combination of leisure and education in a stunning outdoor setting.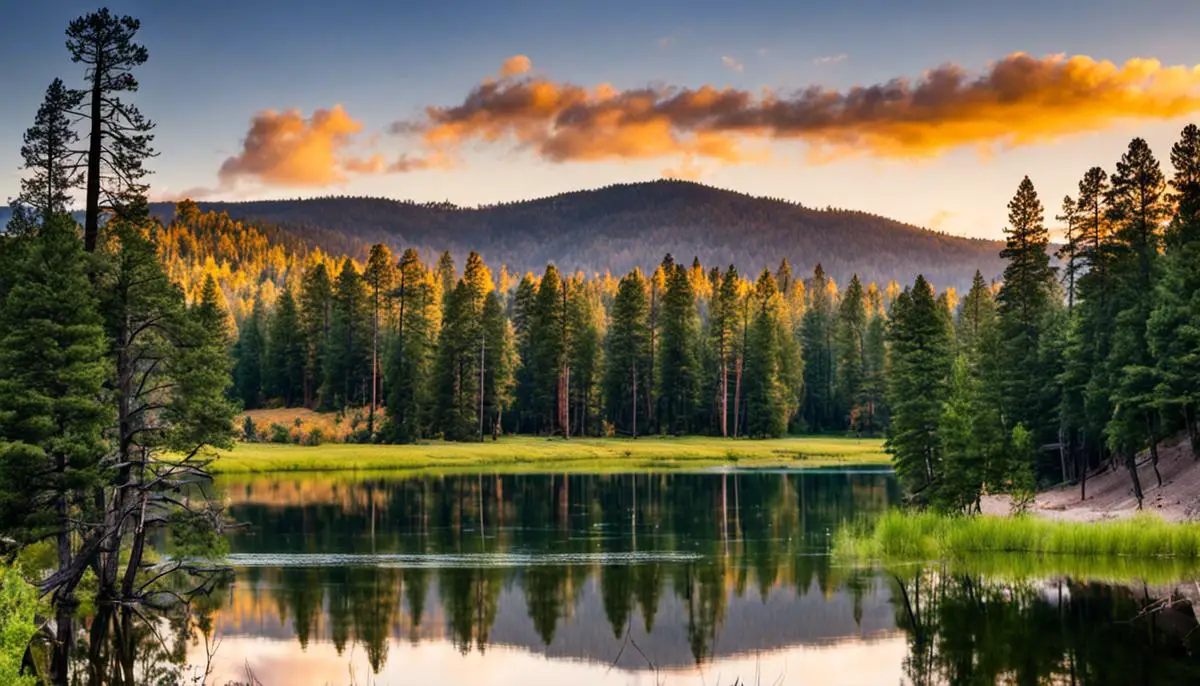 ---
Use this camping checklist before you head out on your adventure.
---
Discover the Lunar Landscapes at Craters of the Moon National Monument and Preserve
Experience a one-of-a-kind family camping adventure at Idaho's Craters of the Moon National Monument and Preserve. This unique park offers a dramatic landscape fashioned from ancient volcanic eruptions. Visitors often liken the surreal, rugged terrain to a lunar surface. This is one of the hidden gems of the National Park Service. It is a bit out there but totally worth the drive to see!
Camping Amidst the Craters
The campground at Craters of the Moon provides families with first-come, first-serve campsites perfect for stargazing or telling tales around a campfire. Although it's situated within a stark volcanic landscape, the campground is equipped with necessary conveniences such as restrooms and water supplies.
Outdoor Activities for the Whole Family
This park offers plenty for adventurous families to do. During the daytime, you can view wildlife native to this unusual ecosystem, hike the on-site trails, or explore the natural wonders of the park's lava tubes. Going underground is pretty incredible. The shear size of the tubes lets the imagination run wild! Visitors can trek through vast lava fields, craters, and cinder cones, enjoying the unique geological features at every turn.
Winter Adventuring at the Craters of the Moon
If your family plans a visit during the winter, don't worry! The park transforms into a snowy wonderland, providing a whole set of different adventures. Snowshoe rentals become available for families who want to trek through the snow-covered lava landscape—an experience that blends serene winter beauty with the park's fascinating lunar-like terrain.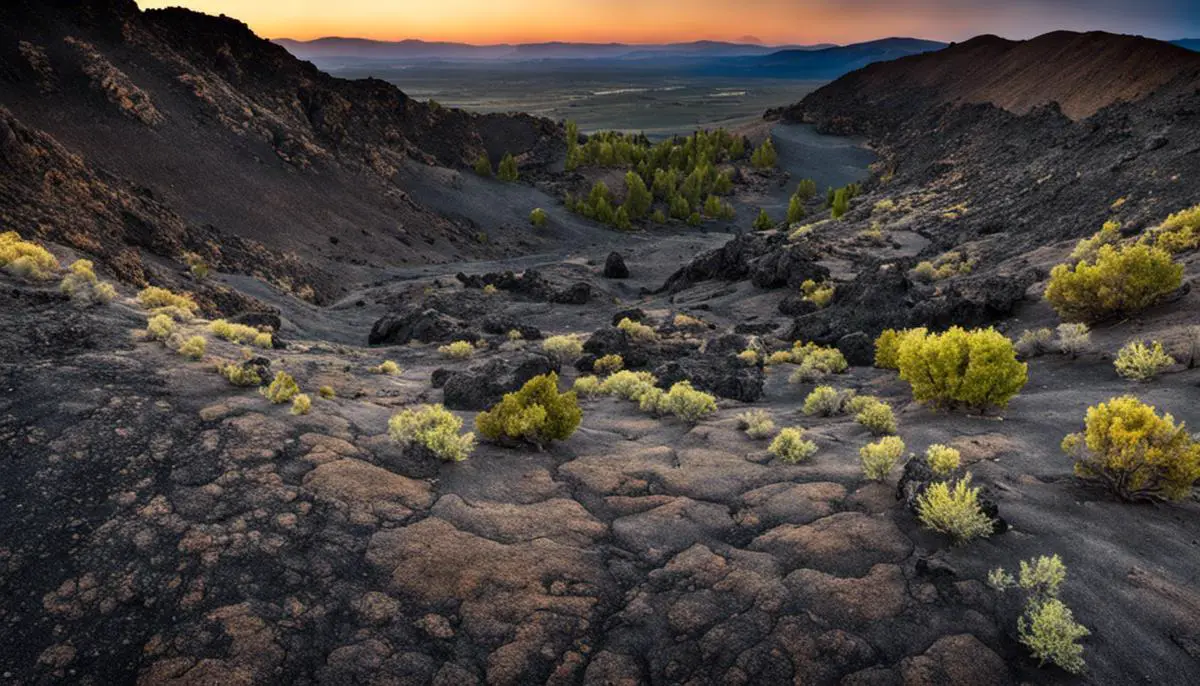 ---
Check out our best car camping kitchen items to take with you on your family trip.
---
Final Thoughts on the Top 5 Family Campgrounds in Idaho
From the soothing tranquility of Redfish Lake nestled in the magnificent Sawtooth National Forest to the unique beauty of Craters of the Moon's volcanic landscapes, Idaho's family campgrounds provide a myriad of unforgettable experiences. Heyburn State Park, Lake Cascade State Park, and Ponderosa State Park balance their natural beauty with well-developed amenities. All of the sites include plenty of activities for the entire family. These shimmering gems offer a remarkable blend of nature's splendor, comfort, adventure, and education. This ensures every family member leaves enriched with cherished memories and a profound appreciation for Idaho's spectacular outdoors. So pack your camping gear, and embrace the unmatched joy and togetherness that characterize camping in Idaho's top family campgrounds.