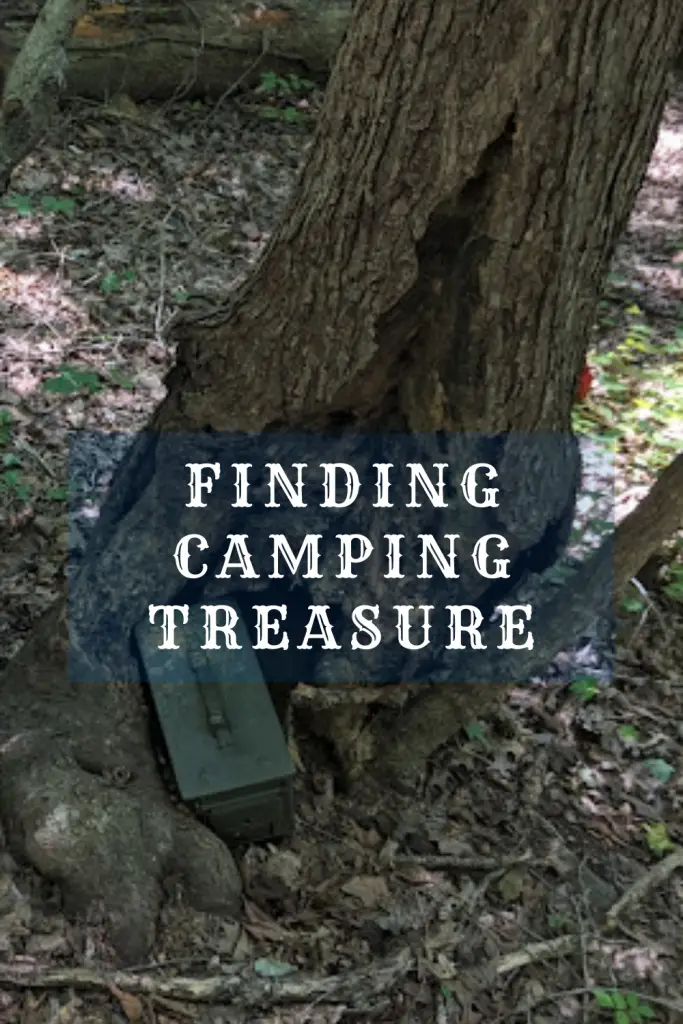 I thoroughly enjoy getting outside and spending time with my family. We camp nearly as often as we can. This generally equates to about twice a month most months. Sometimes in the winter though, with school and extracurriculars, it is hard to find the time to get out and enjoy a weekend camping trip. We still wanted to take some time to be outside though. This is where finding camping treasure came into our lives! Living near so many great state parks we found that people had literally been burying treasure right in our backyard! Let's be honest a treasure hunt always gets the blood pumping and keeps kids super engaged!
---
Check out these other camping activities!
---
Geocaching is a great way to explore the outdoors
Geocaching, also known as GPS stash hunting, is actually a fantastic outdoor hobby. This activity is where somebody "buries treasure" for other people to attempt to locate by using a Global Positioning System (GPS). Finding camping treasure through geocaching is great for anyone who loves to be outdoors and has a sense of adventure. It really is a stimulating opportunity for people to experience the outdoors by discovering beautiful hiking trails and historical areas of our State and National Parks. It will help you to find and explore trails you never imagined. Additionally, if you are crafty it gives you a great opportunity to make some fantastic little trinkets to hide yourself!
What is Geocaching?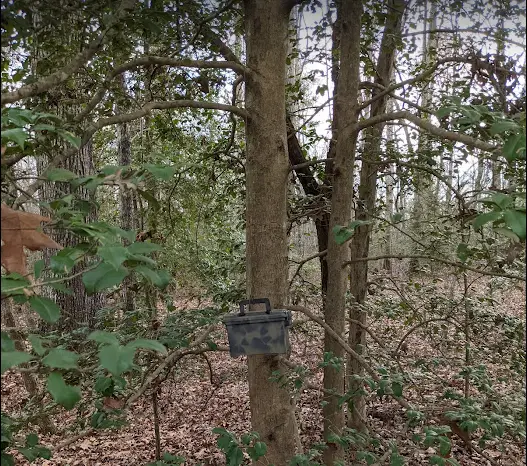 Basically, somebody hides a "cache". What is a cache you ask? Well, it can be anything from a small pill bottle to a large canister. Within these containers, there will be a toy or trinket together with a logbook. You will commonly find trinkets in larger containers and a simple logbook in the pill bottles. Generally, you'll find a Tupperware container, or bucket full of different goodies. They could include maps, key chains, fishing tackle, rain gear, peel-off stickers, and lots of other mementos.
Occasionally the cache owner will leave hints or an encoded message, which may be useful in locating the cache. When discovered, a cache could provide the visitor with numerous rewards. All the visitor is expected to do when they find one is to leave a little something for the cache and sign the logbook within the cache. On the logbook, you include your name or handle, the date, and where you're from.
How to Start Finding Camping Treasure
A user-friendly program manages all of the intricacies and provides you with what you need to go caching for a day. You can find it on your smartphone or online at geocaching.com. You know that this game is a fan favorite because it has currently more than a million active geocaches around the world. The app is very intuitive and will help you quickly find and log geocaches. In addition, the company runs many different events throughout the year. In these events, you can earn digital badges for your profile. It is another fun way to engage your children in finding camping treasures.
To begin geocaching go to geocaching.com to create a profile. Then look for geocache coordinates around the region you would like to explore. You will be surprised by how many there are right around your home! You will have to register at their website to begin your hunt, but the good news is it's FREE!! So start today and go out and play!
Do I need a GPS?
At this time, there are actually millions of civilian users of GPS systems and GPS receivers worldwide. Selective Availability, which made the civilian usage of GPS less precise than the military GPS, was turned off on May 1, 2000, thanks to President Clinton. As a result, the affordable GPS devices that are accessible to civilians are nearly as accurate as those utilized by the military now. 
GPS devices are available at your local outdoor/hiking/trail retail outlet, household hardware shop, or consumer electronics store. You may expect to pay a little extra for features like enhanced position accuracy, simpler controls, larger-sized display screens, map capabilities, and so on. Typically the most popular brand names are Garmin and Magellan. There has also been a GPS receiver introduced exclusively for geocaching, known as the Geomate.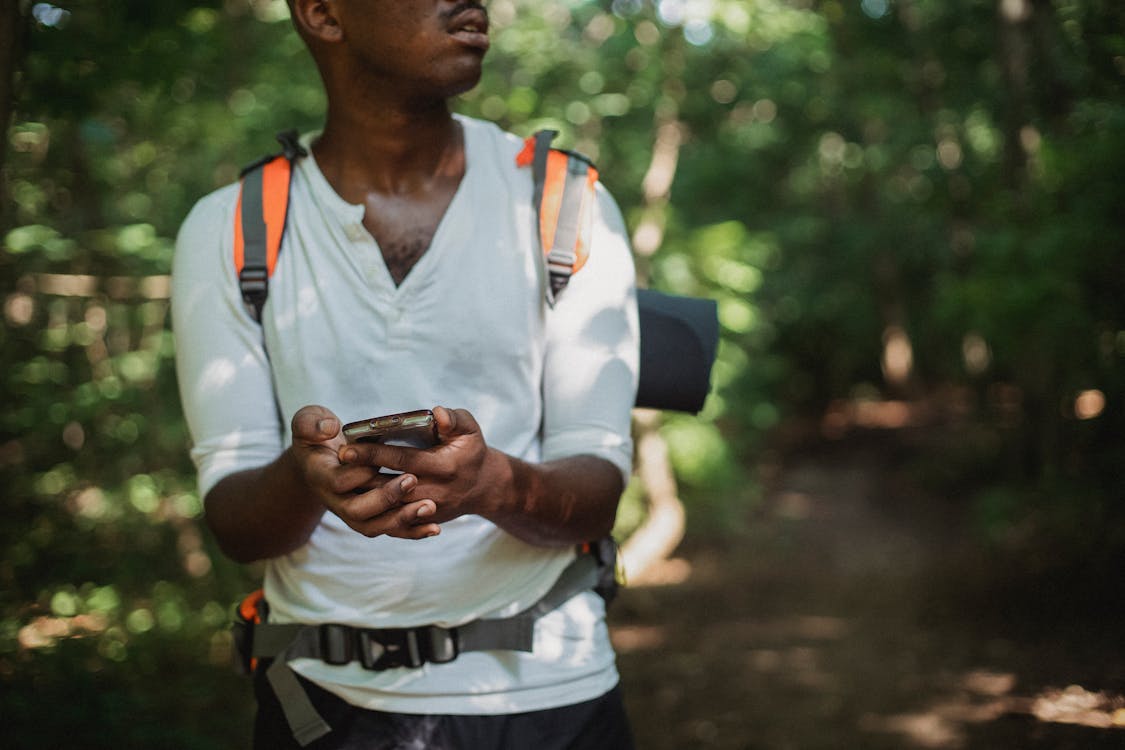 While having a GPS unit is very advantageous for many reasons, there is no reason to take on the additional expense of weekend caching! Just pull out your trusty smartphone as I mentioned above and download the Geocaching.com App. It is available on either Apple or Android. The best part is that there are lots of urban caches as well. So even if you can't get to nature finding camping treasure on your lunch break is possible!
Downsides GPS and Smart Phones
To be able to work effectively, a GPS device unit needs to have a clear "view" of the sky. This means that overhead tree limbs, structures, high canyons, bridges, and overpasses can all obstruct the satellite information. Make use of your GPS and supplied clues to seek out and discover a number of EarthCaches. Learn to use all of the features of your GPS device accurately prior to going out. GPS navigation is able to deduce the direction you are facing by tracking your position over a period of time. Once your GPS device takes you to within roughly ten yards of your cache, you will need to depend less on your GPS and more on your own records and deduction abilities.
Additionally, some State and National Parks have limited cell phone coverage. The good news is that you can download and save GPS maps from the app. This allows you to continue your treasure hunt even if you do not have a strong cell signal. It will also ensure that you can get to your hints and clues when you need to.
Make Finding Camping Treasure More Exciting
Most geocachers enhance the excitement by treating it as a covert exercise, sneaking to sites inconspicuously and escaping with no "muggles" (non-cachers) observing. In fact, you don't want to spoil the hunt by giving the secret hiding location away. So it is better to mill around enjoying the scenery if there are large groups around. I mean, if you found a sunken treasure chest from a pirate ship, you wouldn't announce it to the world until you collected everything, right? So do the same here. It really engages the children to be on a secret mission. Not only that it gives you an opportunity to get them interested in the views or hunting for animals using their field guides.
Leave the Right Treasure the Right Way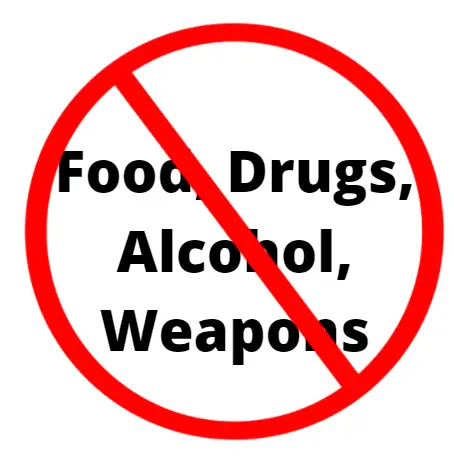 Be a good cacher! Don't leave things that will ruin the experience for other people. ALWAYS exclude any kind of explosives, ammunition, knives, drugs, and alcoholic beverages. Foodstuffs are an awful idea as wild animals have far better noses than people. In most cases, caches have been damaged as a result of food products within a cache. It isn't just animals but insects you have to worry about. So just avoid these things altogether.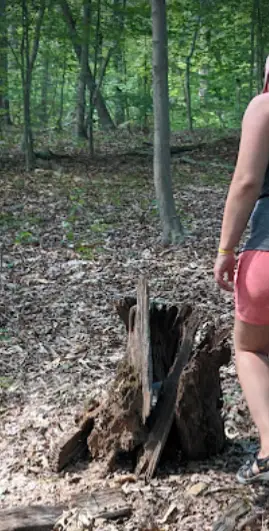 Remember to place the cache back exactly as you found it. This means that if it is lodged in a tree then you need to put it back. If there is wood stacked up around it, then restack the wood. If you move the cache from its location then the next person won't be able to find it. Everyone hates a treasure hunt with no outcome!
Going along with placing it back where it goes, make sure to seal it properly. Every cache, when finding camping treasure, is in the outdoors year-round. Rain and snow penetration is a real issue. You don't want to be the reason the log gets wet and destroyed. So double-check that you have sealed the pill bottle, Tupperware, or ammo can the correct way.
Remember to Look Around
When we think of finding treasure or in this case finding camping treasure we likely think of buried treasure. Not all caches are hidden in the ground. Some are at eye level. Others may be in a pile of bark. Caches may be on the ground or dangling from a tree limb. Still, more are rigged to a pulley system high in the tree canopy. The cache will probably be concealed off of the path to ensure that everyday passers-by will not discover it. Remember this is a hunt and if anyone just stumbles upon it then it may get damaged or taken.
What Should I Take When Finding Camping Treasure?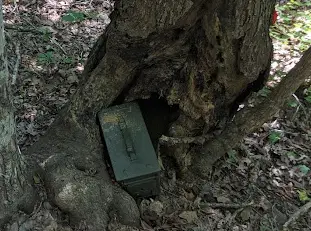 Carry plenty of additional batteries for the GPS device, a backup battery for your cell phone, a flashlight, and whatever else you will be relying upon to assist you. Make sure to dress appropriately for the terrain and season. Always bring a first aid kit, food, and lots of fresh drinking water. You should also bring with you a pen or pencil. Smaller caches are likely not to have a way to record your findings on the logbook. I have been caught many a time without some kind of writing tool. Now I keep a pencil in my day pack just in case! Finally, don't leave home without your own treasure to add to the cache.
---
What types of treasure should you bring with you?
---
Final Thoughts on Finding Camping Treasure
In a nutshell, geocaching is a worldwide scavenger hunt using GPS or smartphones. You will find caches set out by other game members. This is where you are finding that camping treasure! Geocaching is definitely an inexpensive, educational way to captivate various age groups. This is a family-friendly activity that encourages people of all ages to get outdoors and check out places they might never have gone.
Some great benefits of geocaching are above all that it is fun! You will certainly get some good physical exercise, use your brain, visit new places, and make new friends. The Parks and Recreation Departments really encourage the Geocaching community overall and share in its concern for the natural environment as well as the function that geocachers play in preserving healthy, natural environments.
Geocaching can be an exciting and healthy hobby for people of every age group and it is a terrific way to get outside, discover new destinations, and play high-tech hide-and-seek. Geocaching is definitely an activity that adds enjoyment to any hiking or camping trip, or it might be the primary reason to go to a new park or trail. So will you start finding camping treasure today?
Share your geocaching experience with us in the comments below, on our Facebook, or on Reddit!