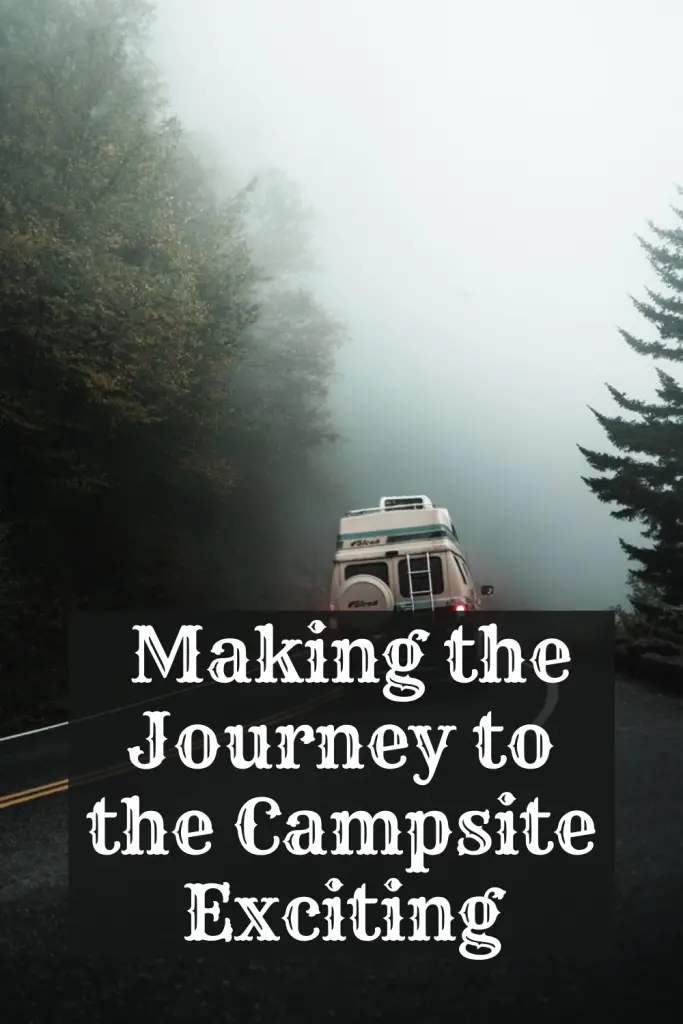 Are we there yet? But are we there yet? C'mon, are we there yet? I believe that this old cliche is rooted in some truth. After spending many hours on the road on the way to campsites I know the pain of traveling with children. Road trips are fun, during the first hour perhaps. After that everything goes downhill. So what are some helpful ways I have found to stop the annoyance! Being in the car doesn't have to be boring for anyone! The following are tips and advice to help make road trips – especially if it involves kids – fun and happy. Keep reading for the tricks I use to keep my children engaged on the road before the real camping journey even begins! Following these will help your journey to the campsite be exciting.
---
Check out these activities to do once you arrive!
---
Be Prepared before the Journey to the Campsite Begins
As always, prevention is always better than a cure. Packing and preparing prior to a long road trip must also include planning the activities the kids could do during the ride. Face it eight-hour drives are difficult for kids. Heck, who am I kidding anything over about twenty minutes is pure torture for them. If you have ever driven through remote Utah or flat Nebraska you will know what I mean! So do some planning upfront about activities they can do (keep reading for these ideas!) and where you will stop along the way.
Planning stops along the way is important. They will likely hate the largest ball of twine in the world but at least it will give them an opportunity to escape the car and stretch their legs. I had to change my driving method because I used to be a get in the car and drive. I would only stop for gas and then it was a pump and go situation! It will not be much of a help to the children if the stops you make are only at gas stations or during meal times. So get them engaged with where they want to stop by working with them to plan the trip.
Research, research and research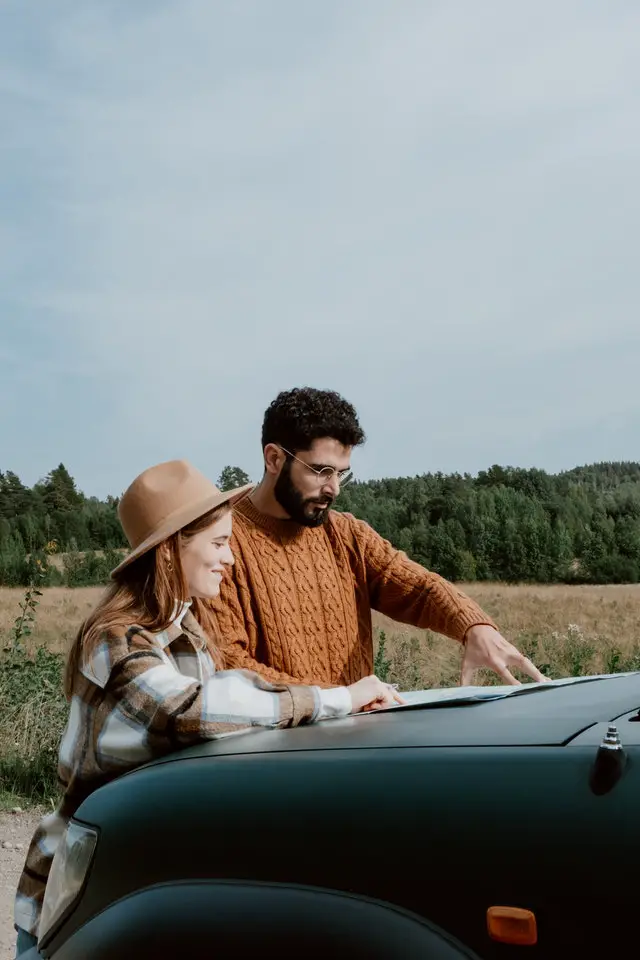 Get to know the road that you are to take prior to you going on the journey. This helps you make the necessary stops and recreational activities that kids may need to pack with them. Stopping at a park or a kid's attraction is a good distraction for the long trip ahead. The younger your kids are the less likely they are to know what they want to do or see along the way. So while you are researching your route pick out a few options to give to them. Some easy stops are parks, wayside attractions, gift shops, etc. Having these types of things, even if they are super corny, will help to break up the trip and you will likely make some pretty incredible memories as you make an exciting journey to your campsite.
Involve your kids to be in the planning. Allow them to look at the maps, show them the guidebooks. They would better appreciate the journey if you let them in on what they are getting themselves into. Who knows, they may even suggest helpful tips to make the journey more enjoyable. Never underestimate their wisdom. Another helpful thing is that families must make sure to stay clear from the same old restaurant chains. Food must be special also! So, it would help if you avoid traditional hamburger joints in favor of specialized and decent road diners.
Stop in the name of love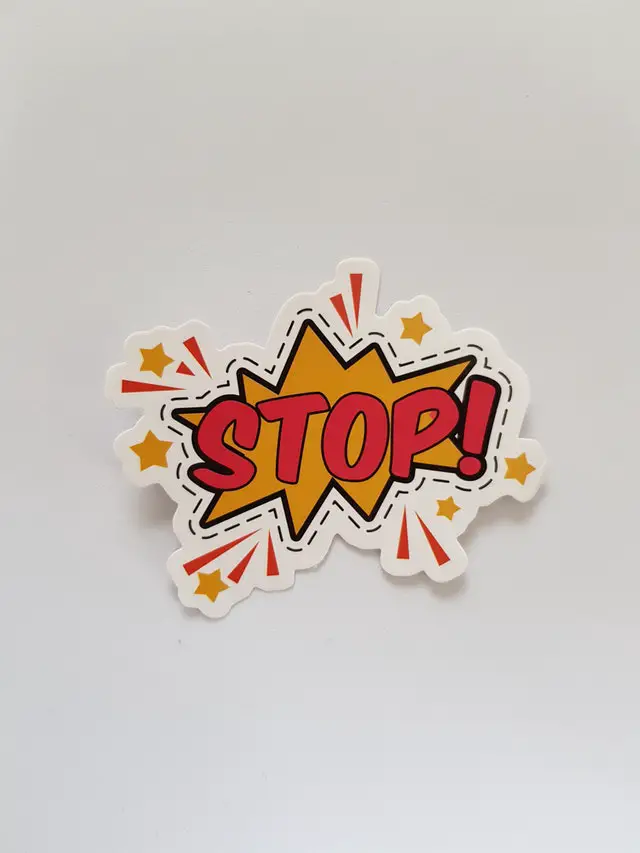 I have to reiterate this again because it is so important! Stopping frequently may make the trip take longer but it is very necessary for you and the children. According to a study, it is highly recommended that stops be made at least every hour or two. This allows your kids to have the necessary breaks. This also allows them to avoid carsickness. Avoid carsickness by walking around and getting fresh air. Kids and you need to do this to keep your blood circulating during the long trip. Try and schedule a place to take a break after about every hour or the older they get every couple of hours.
As far as food stops go, this is also important but do not forget to pack in some snacks, hopefully, some healthy ones, so kids have something to nibble on during the long ride. Just like the old Snickers' commercials used to say, "You aren't yourself when you're hungry!"
Departure Time Matters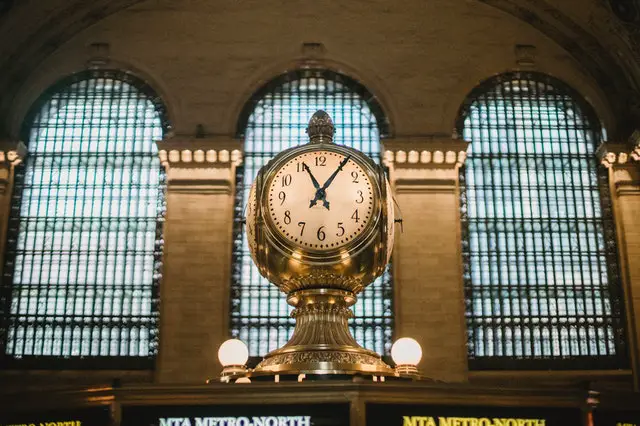 Sometimes you may not be able to pick the best time to travel. This could be because of work schedules, school, or other external forces. In any case, having a plan to avoid major traffic areas at peak times is important. If you are traveling a long distance, I am looking at you Big 5 National Parks in Utah, then you are going to want to make sure you start early to make your destination. This will provide you with the time you need to add stops as you go.
You may also choose to drive overnight, but never drowsy. When my children were very young we took multiple overnight long-distance trips. This made it so that the kids could sleep the majority of the time while we were driving. You do miss out on the scenery and attractions along the way. Whether you leave early or late these options help avoid heavy traffic. At night, the kids have time for some additional sleep, thus keeping them content along the road.
Pack and Play Games
Road Games
The easiest and least expensive options for a game are the traditional road games. These include the following:
The Letter Game – Each person has to use words outside of the car to find each letter of the alphabet in order. This is a great game to play with young children as they are learning their alphabet. It takes time as some letters are so infrequent on the road!
The License Plate Game – This is another great game that challenges each person to find as many different state license plates as they can.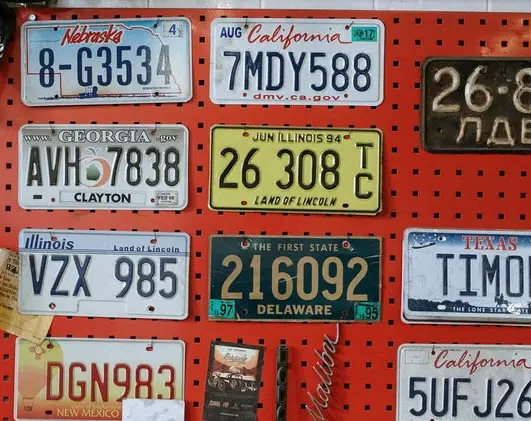 Road Trip Bingo – This one will take some upfront planning. Create a bingo board of things often found on a road trip. Then as you are driving have each player mark off what they found. Make it special by having bingo prizes of small, dollar store toys or even the option to select where you eat or stop! Don't want to make your own? Well, there are pre-made road trip bingos out there for you!
Twenty Questions – Let's face it they are going to be asking questions anyways so channel it into a game. Have someone pick something in their mind and the rest of the players have twenty questions to guess what it is!
I-Spy – This is another great guessing game that takes little effort. Pick something outside of the car and allow people to guess what it is. I spy with my little eye…a reader who is going to keep reading for more fun things to do to make the journey to their campsite exciting!
Magnet Games
Once you are out on the road there are plenty of ways to keep kids going and happy. One of these options is games that are magnetized. These are easily transported anywhere and provide hours of fun. Many of your traditional board games have travel versions that are also available. Getting come of these will help break up the monotony of a long drive as it gives them something familiar to play. Board games aren't the only games though that have been magnetized. One of my children loved dressing up paper dolls with magnetic clothes as we drove. Then a backseat fashion show took place. Finding unique magnetic toys like this really helps.
Activity Books
Another great option is books that have activities. There are hundreds of different activity books which range from simple coloring to puzzles. Having a wide variety of these different kinds of books can be very beneficial to stalling boredom. Depending on the age of your passengers you may want to provide them with easy coloring books or an activity book that allows coloring, puzzles, word searches etc. There are so many options to choose from that you can easily make a bored passenger have fun again.
Scrapbooking and Journaling
While in the car it is likely that you will not find a lot of things to collect. However, if you have been taking notes you know that you should be stopping along the way. Challenge your children to collect trinkets from these stops and make them into a scrapbook. Things like stubs from tickets, brochures, and postcards may be kept and be later put into a scrapbook. If your children are a little older then you can get them a journal. Writing down what they see and how they feel as they go can make a powerful momento to look back on when they are older. Sometimes our memories fade but what we write will live on.
Bring books, electronic games and DVDs
While this isn't our preferred thing having some electronics in the car can be helpful. The whole point of camping is to escape the electronics. However, with clear rules that the electronics stay in the car, they can be useful in making the journey to the campsite exciting. For instance, some children will get motion sick while in a car so reading a standard book is out. However, taking along a selection of audiobooks can mean the whole family gets to listen to a story as they drive. So not only are you traveling to your destination but you get to experience a whole new world by an author!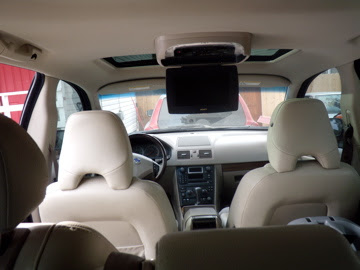 If you are lucky enough to have a DVD player in the car then this can also kill a couple of hours' worth of time. Thankfully, DVDs have the uncanny ability to keep everyone occupied, at peace, and in harmony with each other, especially on long trips. However, I will say that when you are captive in a vehicle and listening to Moana for the umpteenth time it can become just as much as an endless list of questions! So make sure that you pack a wide variety of movies with you as well. If the DVDs don't work you can always through in a portable gaming system like a Nintendo Switch. Luckily these can use headphones!
Chill out, Relax, and Enjoy the Exciting Journey to the Campsite
The saying, the journey is better than the destination has never rung so true. The memories of a road trip that is filled with activities and good memories are better than thinking of the stress of actually getting there. In the end, it is better to look back with fondness than with frustration. Remember to do your planning upfront. Get the children involved so that they can take ownership of the trip. Stop frequently and make memories along the way. There is no reason to be stressed when you are journeying to or from the campsite. Instead, make the journey to the campsite exciting and memorable so your relaxation can extend all the way until you have to go back to work (BOOO!). All in all, a trip is best enjoyed if just let go and allow thing to positively flow while you make memories.