If you are looking to explore one of the best National Parks in the United States then you should look no further than Yosemite National Park. National Parks provide a new dimension to vacations. There are numerous advantages of vacationing and unwinding that I can't overstate. Taking one of these trips to a National Park like this is even better. Once you decide to take this trip, the next step is to choose where to go and what to do in the park. With so many options available how can you choose what to experience? Use this quick guide to learn more about the park, where to stay, and things to do while in the park.
Yosemite is unquestionably one of the greatest and oldest national parks in the United States. with its well-known sites like Half Dome and El Capitan. This park ought to be at the top of your travel list due to its lovely valley and extensive network of hiking paths. If you enjoy hiking, Yosemite is among the top US parks to visit. However, keep in mind that there is a lot more to see and do here than hiking, so you don't have to be a big hiker to have a good time. A lot of photographers frequent this park and make the best of it.
---
Looking for something a little different? Check out this Yellowstone National Park Quick Guide.
---
America's Best Idea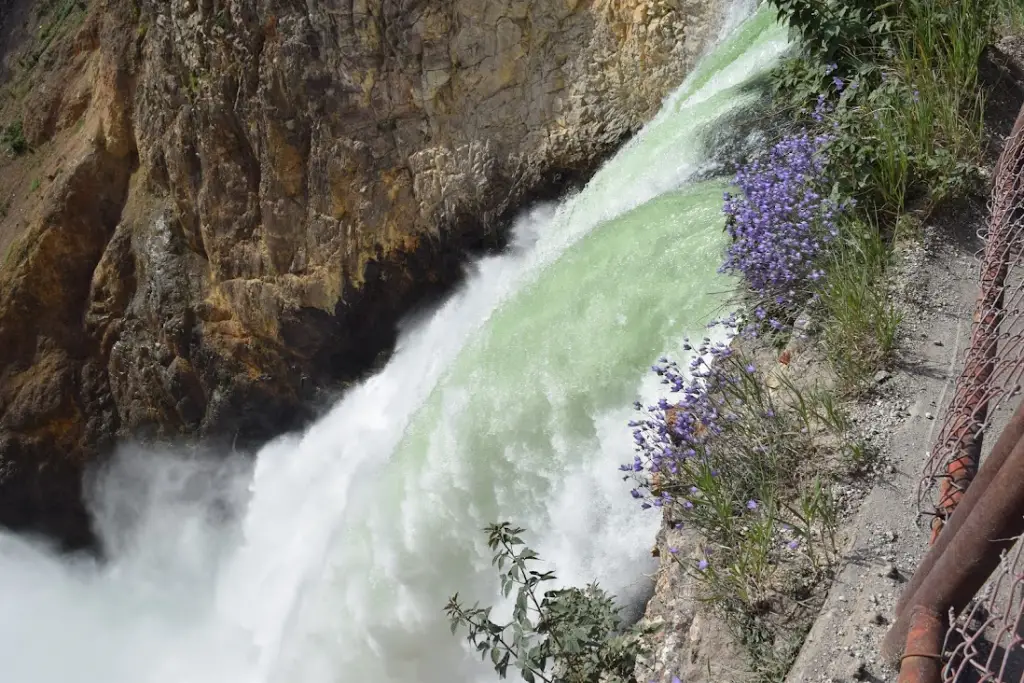 Aside from the fact that they provide a stunning picture of our environment and ecology visiting national parks supports a noble cause. Not to mention that they contain some of the most beautiful sites in the world with breathtaking vistas. This is why the National Park System is considered America's Best Idea.
National parks are places set aside by the government with the primary purpose of preserving nature. The government also set aside national parks for public leisure and enjoyment. Some are saved because of historical or scientific linkages and importance. All of them offer a glimpse into the wild and historic nature of the United States.
Yosemite National Park History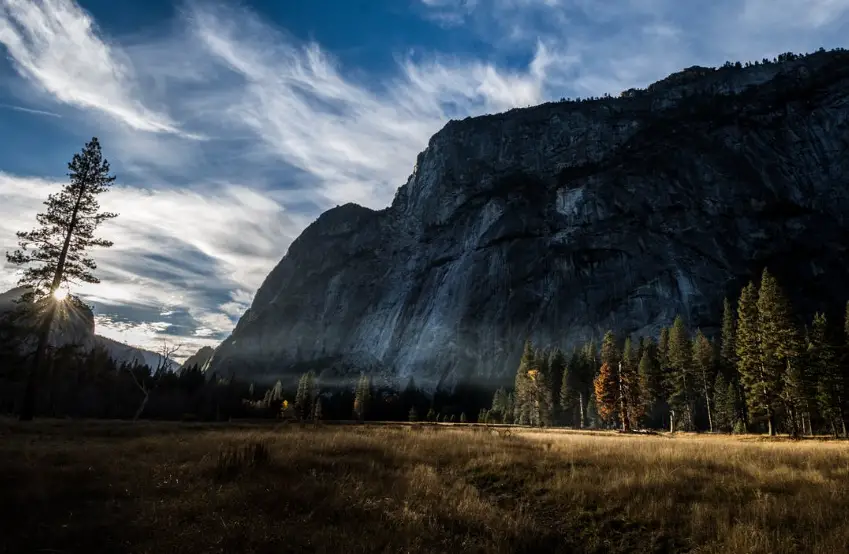 Located in California, Yosemite National Park is a stunning park. It is bordered to the northwest by the Stanislaus National Forest, and to the southeast by the Sierra National Forest. Yosemite is well known across the world. This is primarily because of its granite cliffs, waterfalls, crystal-clear rivers, enormous sequoia groves, lakes, mountains, grasslands, glaciers, and biological variety. As a result of its early discovery in 1851, Yosemite National Park is steeped in history. John Muir and Teddy Roosevelt spent weeks exploring its wilds. The trips led to improving America's National Park System because of each inspiring step they took. Following these historic attributes, UNESCO in 1984 added it to the list of world heritage sites.
You will be able to experience around 95% of this park that is wilderness when you travel through it. It is a true escape from the hustle and bustle. The National Park Service is responsible for overseeing the 759,620-acre (1,187 sq mi; 3,074 km2) park. Yosemite National Park is the eighth-most visited park in the US. There are an average of 3.3 million visitors annually.
Activities for Families and Individuals
Hiking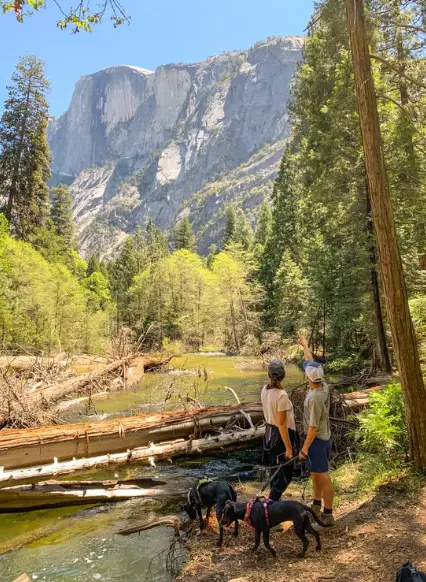 At Yosemite National Park, hikers have access to more than 800 miles (1,300 km) of routes. These range from moderate strolls to strenuous mountain hikes. You may also consider overnight backpacking trips. Advance permission is necessary for one of the most well-known routes that summits Half Dome's peak. Each day, a maximum of 300 hikers, including 225-day hikers and 75 campers, are allowed to proceed past the foot of the subdome. Most parts of Yosemite National Park are accessible for multi-day backpacking hikes between late spring and early fall. Meanwhile, a wilderness permit is required for any late-night travel into the backcountry. The majority also call for authorized bear-resistant food preservation. If in a designated campground, these are provided. When out in the backcountry know how to protect your food from wildlife.
---
Learn hiking boot tips and tricks here.
---
Driving Destinations
Yosemite National Park has a variety of destinations. Some are only be reached by foot, while others are only be reached by car. You may view the night sky at sites other than your campground or hotel by journeying to such places alone or with your family. The Tioga Road is by far the most popular of Yosemite's magnificent roadways. It is only accessible from late May or early June to November. Cycling is also permitted on the roadways as an alternative to driving. Be careful on bikes though as roads can be narrow.
Rock Climbing 
Yosemite Park is famous for its rock climbing. Especially in Yosemite Valley, which is bordered by prominent peaks like Half Dome and El Capitan. The National Register of Historic Places recognizes Camp 4, a walk-in camp in the Valley, for its contributions to the recognition of rock climbing as a sport. Many individuals here may assist in providing you with mountain climbing classes. If you are inexperienced only climb with a guide.
Skiing 
Yosemite Valley is accessible all year. However, certain park routes have winter closures. The Badger Pass Ski Facility, the first downhill skiing zone in California, offers downhill skiing from the middle of December to the beginning of April. Numerous remote ski lodges are accessible, and most of the area is accessible for cross-country skiing and snowshoeing. Note that permits are necessary for backcountry overnight ski expeditions.
Best Trails to Visit
With hiking being one of the most common activities in the Park you may wonder what are the best things to see. As mentioned there are over 800 miles of trails. Some will take you to popular overlooks while others will take you deep into the wilderness. Some trails only see Ranger traffic. On others you may even be walking in John Muir's footsteps. If you are experienced, do not miss the opportunity to experience nature as he did in the wilds of Yosemite National Park. Below are some favorite trails to hike and experience.
---
Remember you hiking first aid as you venture out onto these trails.
---
Horsetail Fall
In Yosemite Valley, Horsetail Fall runs over El Capitan's eastern side. Commonly only flowing in the winter, this little cascade is easy to overlook because of how little it is. However, it is unique in that it can occasionally glow orange in the middle to the end of February when the sun is setting behind it. Only on bright evenings with a trickling waterfall do you see this special lighting phenomenon. The phenomenon is similar to the classically occurring Firefall from Glacier Point, despite being wholly natural.
Glacier Point
Yosemite Falls, Half Dome, and Yosemite Valley are all easily visible from Yosemite National Park's Glacier Point. The little Geological Hut, which is positioned off to the side of the paved route leading to the main viewpoint, depicts how the valley has altered over the past 10 million years. This is well worth seeing! Only a lengthy, arduous climb provides access to Glacier Point and other locations along Glacier Point Road. You might want to use the restroom before the glacier point because there is no access to a restroom there.
Yosemite Valley
The likelihood is that you'll visit Yosemite Valley at some time during your vacation unless your plans exclusively involve backcountry excursions. This is due to the fact that Yosemite Valley is home to several of the park's most popular tourist destinations, such as Tunnel View Outlook, and a number of the park's most well-known cascades. These include Bridalveil Fall, Vernal Fall, Nevada Fall, and Yosemite Falls. Kids love seeing all of the waterfalls and the hikes are relatively moderate in difficulty.
El Capitan 
One of the most recognizable landmarks in Yosemite National Park is El Capitan, which stands over 3,600 feet above the Yosemite valley (7,500 feet above sea level). This giant draws rock climbers from all over the world. This is because it is one of the biggest uncovered quartz chunks in the world. Most visitors to the Yosemite park, especially first-time visitors, are usually in awe of the immense magnitude of El Capitan, which makes every other attraction nearby look very small.
Half Dome
Half Dome is a major Yosemite landmark that rises almost 5,000 feet above Yosemite Valley and 8,800 feet above sea level. Climbing to its peak usually poses a challenging task for most climbers. George Anderson ascended the top in 1875, establishing the first cable path and defying an 1865 report that said it was "completely inaccessible, being perhaps the only one of the conspicuous points surrounding the Yosemite which never has been, and never will be, touched by human foot." So, by climbing the Half Dome, you are climbing a once inaccessible place, which is a significant check on the bucket list of many. 
Single or Multi-Day Itineraries at Yosemite National Park
Plan at least three days for your Yosemite National Park trip. You will get one day each to see the major sites, as they are not exhaustible in a day. Some of these may even take multiple days depending on your skills and abilities. It is best to give yourself more time to enjoy the park.
Day 1-2: Climb to the summit of Half Dome for the grandest adventure in Yosemite National Park. This is a challenging one-day walk (for skilled hikers) that covers 17 miles and gains 5,500 feet in height.
Day 2: Visit the Yosemite Valley and enjoy shorter hikes with stunning views.
Day 3: Wrap up with Glacier Point and enjoy the scenery as John Muir intended us to view nature.
Best time to Go: From mid-May through November, when all of the park's roads are open, is the best time to explore Yosemite. Also, the park is busiest around July, August, and September because of fair weather. 
If you have a disabled companion, you should prepare accordingly because the majority of this national park's parts are not wheelchair accessible. 
How to get the best out of your stay at Yosemite National Park
Bring a pair of gloves: if you plan to attempt rock or mountain climbing, you will require the assistance of pre-installed ropes and cables. In the event of direct contact, these might hurt your hands and result in bruises, so don't forget your gloves.
Always carry water with you: Climbing mountains and exploring the park can dehydrate you, so always carry a can of water with you.
Bring sunglasses: climbing mountains requires long periods of staring up at the sky; sunglasses will protect your eyes from the light.
Don't forget your binoculars: If climbing is a difficulty for you, you might wish to view it from a distance. Binoculars will help you see more clearly, especially from a distance.
Avoid going on a hike during a storm because lightning might strike, and wet terrain is very slick.
Additionally, make sure you never leave the climbing ropes.
Have patience with any slower hikers who may be in front of you. Take some time to enjoy the peace of nature around you
Review Covid Precautions. Don't go into hotels, gift stores, or restaurants without wearing a face mask. In times like these, take additional caution. Especially in the face of the COVID-19 pandemic, so remember to cover your nose, remain at least 6 feet away from other guests, and adhere to other COVID-19 restrictions.
These are the top ten campgrounds in Yosemite National Park
There are millions of people who have gone before you to Yosemite Park. They shared an experience of the best campgrounds at Yosemite National Park. Here are the top ten based on the ratings they gave to each of the campgrounds.
Yosemite National Park (4.8 stars)
Mather Family Camp (4.8 stars)
Yosemite Creek Campground (4.7 stars)
Lower Pines Campground (4.7 stars)
Little Yosemite Valley Campground (4.7 stars)
Nelder Grove (4.7 stars)
Hartley Springs Campground (4.7 stars)
Tamarack Flat Campground (4.6 stars)
Bridalveil Creek Group and Horse Camp (4.6 stars)
Tioga Lake Campground (4.6 stars)
---
Interested in RV Camping at Yosemite? Check out these helpful RV Tips!
---
Yosemite National Park Final Thoughts
So explore Yosemite Valley, visit well-known lookout points like Tunnel View and Glacier Point, and take a scenic drive down Tioga Road. Now is your turn to get a feel of the wonderful landscapes and scenery it has to offer. Explore the backcountry and nature. This part of California is what inspired many to begin to protect our wild spaces. Walk the same trails as John Muir and Teddy Roosevelt. Explore the mountains. See the waterfalls! Most importantly though, connect with your family and be comfortable finding yourself in the outdoors. Gear up yourself and your family and await the most enjoyable experience ahead.
What is your favorite part of visiting Yosemite National Park? Tell us in the comments below, on our Facebook, or on Reddit!