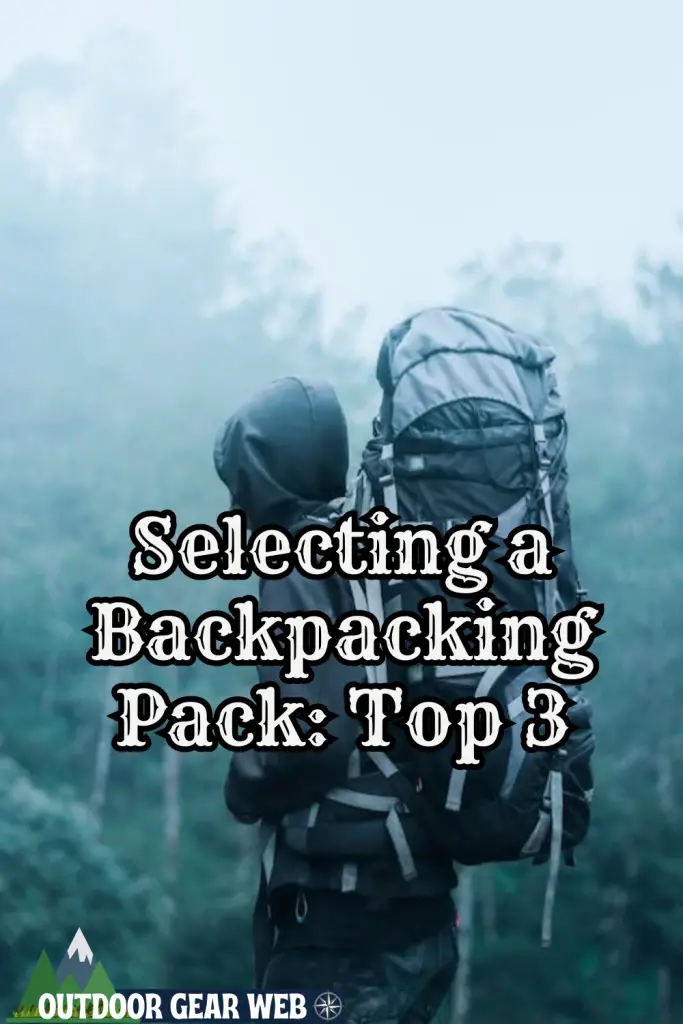 To help you in selecting a backpacking pack with the Top 3 for your next adventure, I wanted to spend some time looking at some common features of backpacks. There are many options for hiking backpacks and it is tough to know which is best. So today I will focus on internal frame backpacks. These types of backpacks do a great job of distributing the weight across your back and are the most common for backpackers. In addition, to outlining some key features of internal frame packs we will show you our top 3 picks (affiliate-linked) for internal frame packs.
---
Want to know more about picking a backpack? Here are some buying guide tips.
---
Selecting a Backpacking Pack for trip duration
First, you will need to identify what type of trips you will be taking. Will most of your trips be weekend trips, will you be doing long-term hiking or true expeditions? Each type of backpacking trip will require a different size pack. Internal frame backpacks come in three general size ranges which are identified by the volume of the pack.
The weekend hiking pack is 30-50L
The multi-day pack at 50-70L
The extended trip pack at 70L
As you can see the packs range in sizes from plus or minus 20L. This should give you enough additional space on the inside in order to have all of the things you need on a standard backpacking trip. Additionally, don't forget that many of the packs come with ways to attach items externally. However, these will not have protection from the elements.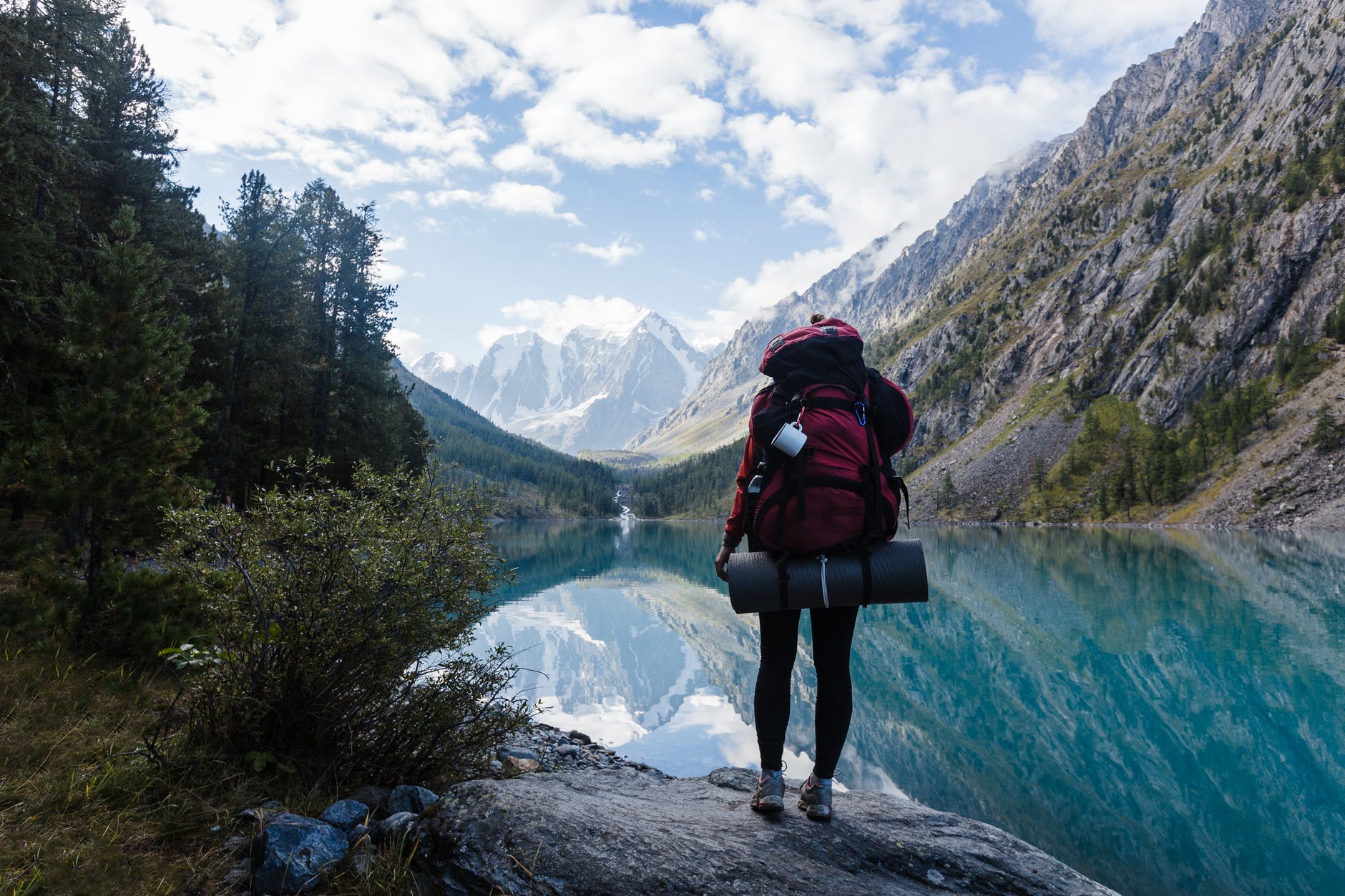 What type of Packer are you?
When choosing your pack size you will also need to consider whether or not you are a light packer or a heavy packer. You may only go on weekend trips but if you are a heavy packer then you will want to purchase a larger bag to accommodate. Remember though that the amount of stuff you pack will increase the weight you need to carry. The weekend pack limits the amount of gear you can carry so it does take some discipline in packing.
The most popular size is the multi-day pack. This is because it is large enough to carry some extra gear for weekend trips but also because with careful planning and packing, it can be used for longer trips. The extended-size bags are good for winter camping because they can handle bulkier gear while still covering your daily gear needs. Each size has benefits and the more you get into your hiking hobby you may find you need a different type of bag for each situation.
---
Plan to use your new pack on one of these great trails in Oregon.
---
Selecting a backpacking pack by features
Now that you have figured out the size that you will need, you will need to determine what types of features you would like to have on your bag. This is a critical component of selecting a backpacking pack before the top 3 reveal.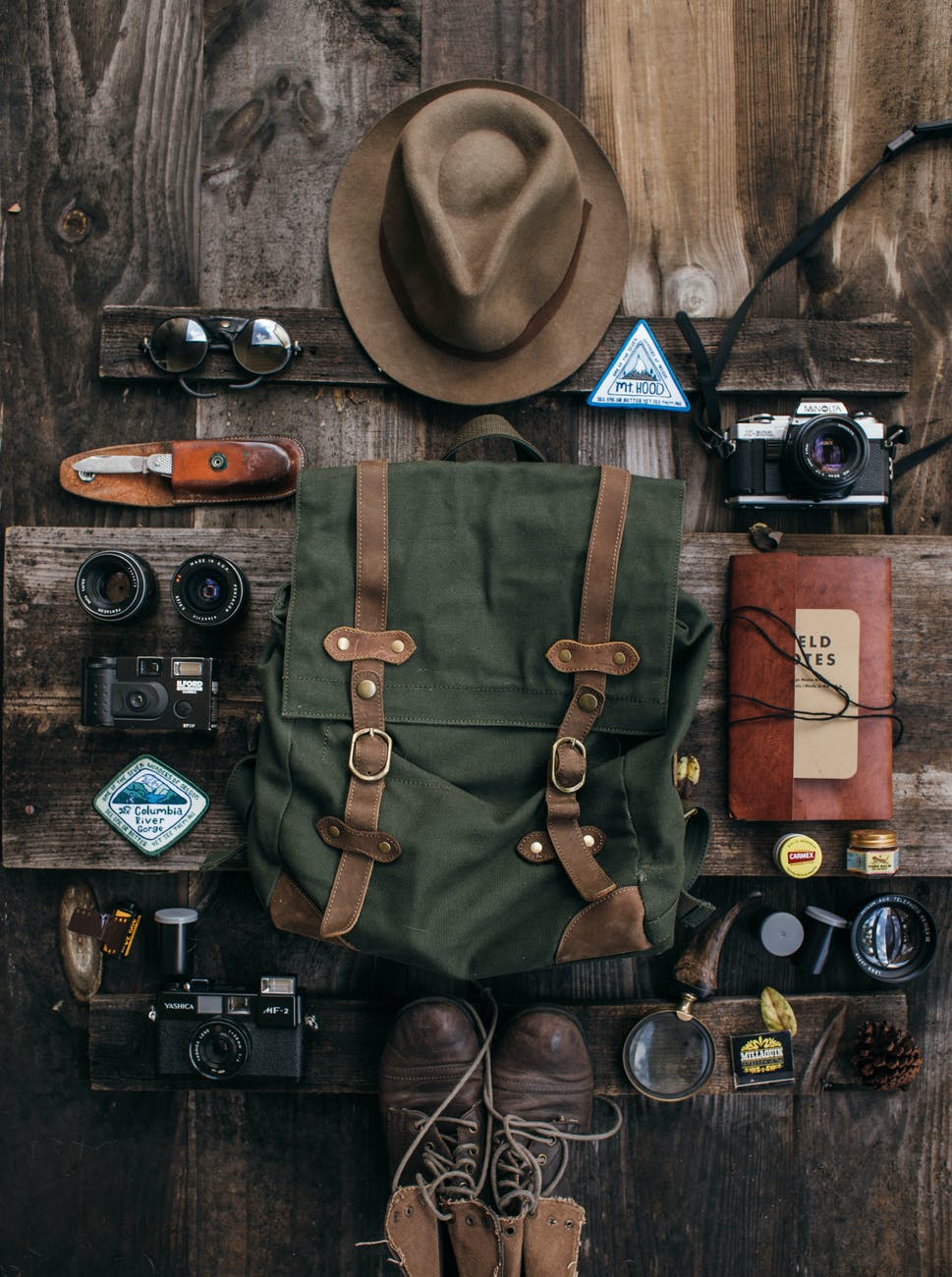 Pack Pockets
A top-loading pack is pretty standard. This can be cumbersome while hiking so many bags have quick access zippers to lower parts of the bag to ensure that you can get to things quickly without having to unpack the entire pack. Having other pockets around the pack can help keep things organized and quite accessible. Having some within reaching distance can make trail snacks handy and keep you fueled as you move. The biggest pocket on the pack is normally the top pocket. Some packs even come with a removable pouch that can become a hip pouch for quick day trips away from your basecamp. Outside pockets are great but remember that you should place things that you will need quick access to in these pockets and not try to overload the outside pockets.
External Connection Points
Most bags come with straps or clip points that help with different types of things. External straps for your sleeping pad or other bulky items can help you save room within your bag. They allow you to cinch down items tight to the pack. Also, you should try and find a bag with a clip point for your trekking poles. That way you have a handy place to store them when they are not in use. Sometimes bags also come with other attachment points to hold other specialized gear such as a pickax, ropes, or climbing gear. Having these attachment points make your bag more versatile and I would highly recommend finding a bag with many attachment points. Just remember that you will need to balance your bag as you hike. So take into consideration what items you will place where and the weight that it will add both top to bottom and left to right.
---
Your pack may have pockets, but do your pants? Check out our picks for women's cargo pants.
---
Don't Forget the Water
Finally having water accessible while you hike is key to staying hydrated and preventing illness while you are exerting yourself out on the trail. So we need to take water storage into consideration when selecting a backpacking pack or top 3. Some packs come with an external water bottle holder. Others come with a Camelback-style hydration bladder. Both have their benefits, but the hydration bladder is becoming more popular and makes hiking that much easier. On most packs with hydration bladders, the mouthpiece now comes with a magnet to easily attach it to your chest strap. This makes access to water straightforward and distributes the weight of the water to the center of the pack. It is highly recommended that you use an internal bladder due to the volume of water and the weight distribution.
Speaking of water. It is not just hydration that you need to worry about. You also need to consider external water as well both in the form of precipitation and surface water. Some packs may offer built-in covers but it is likely that you will need to purchase a separate backpack cover. These vary in size based on your pack so you will need to select one that fits your bag snuggly to prevent your pack contents from being waterlogged. One such as this Joy Walker Rain Cover could work well for you.
Selecting a Backpacking Pack Top 3
Now that we have gone through some of the features of packs, which are the best in each size? Remember each of the considerations provided above when selecting your pack to have a successful trip. The three provided here are the best tested through months of use and varying conditions. These three bags are great options within their respective size classes. We have highlighted a few of the key areas that make them great. So, when you are planning your next trek make sure to select the size of the bag that makes the most sense for you and your gear.
Our top pick for the weekend pack size is the Mountaintop 40 Liter Hiking Backpack with Rain Cover. This bag offers great storage and is lightweight. It has the necessary straps to make your trip enjoyable while making sure that you don't overload yourself. It comes with six adjustable straps and a 90-day limited warranty. Not to mention its thick padding on the straps and waistbelt and its ability to provide ample air circulation so that your back does not get sweaty. Another added benefit is the included rain cover. While this is a good pack it is likely that you will find that some of the compartments may be too small for your packing style. You can rectify this by using a larger type pack. Overall, this pack hits all the necessary points for selecting a backpacking pack.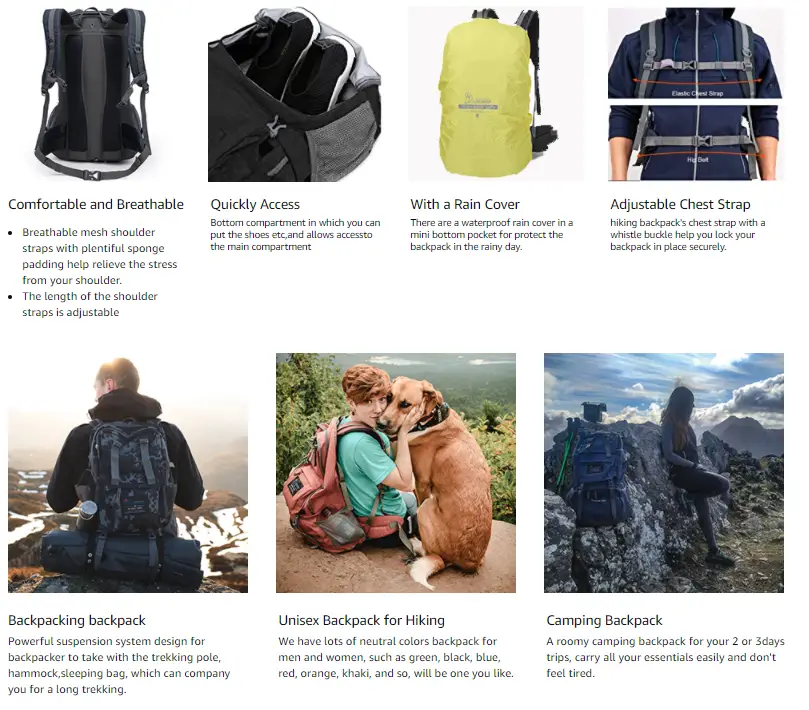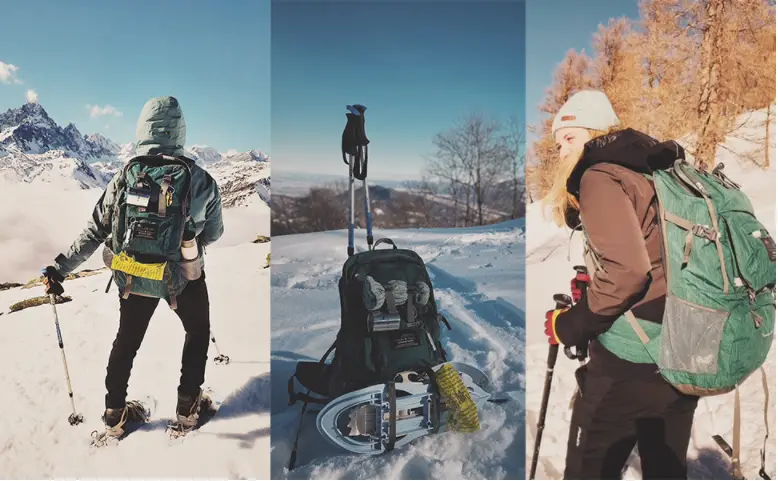 Our top pick for the multi-day pack is the G4Free 50L. This pack has numerous pockets all around the pack to provide easy access during a hiking trip. It is light for its size and has multiple tool attachments and straps. The pack also has space for a water bladder and it is water-resistant though it also includes a rain cover. You will find numerous options with this pack including a tactical hip sling, cooking/eating implements, and additional water bladders. There are some concerns with shipping on this item due to the folding of the product. It may be best to check this one out at your local sporting goods store first.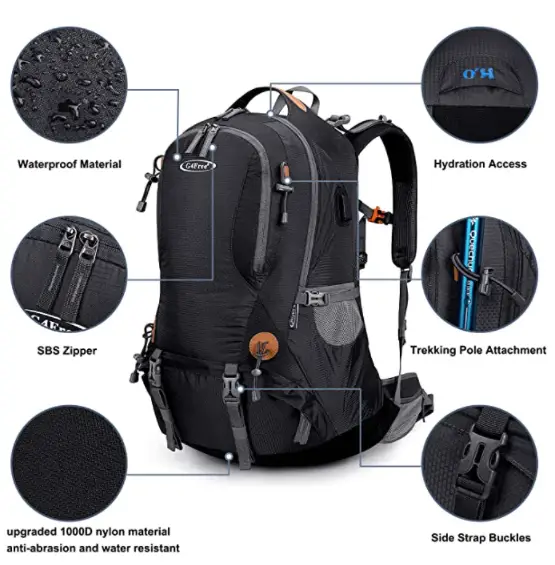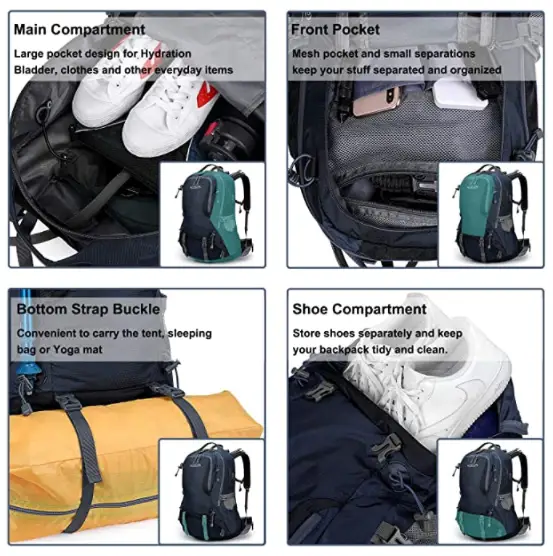 Our pick for the big kahuna of a bag is the Mountaintop Hiking Bag 80L Pine Green. This pack is the big daddy with tons of space, straps, and pockets. It is water-resistant and lightweight for its size. Most importantly it has space for a water bladder, which will be necessary for the extended trips you will take. The bag also has a weight distribution system and padding to make even the longest treks enjoyable. While you will find that the pack is large enough to take everything you need you will be sacrificing weight. Make sure that you pack evenly so as not to hurt your back on those long journeys.