The holidays are just around the corner and you and your family/friends have decided to take a winter camping trip. You've never been camping before and are unsure of where to begin planning. This is your winter and holiday vacation. You want to provide the ultimate camping trip for your family and friends. Let's put our thinking caps on and get started with your 10 winter camping trip tips to help you start planning now!
You certainly will not want to be left out in the cold this winter. So, you better prepare up front with these planning tips. Trust me, you will be thankful that you did. Especially, when you are making those long-lasting family memories!
---
What else should you know for your first winter camping trip?
---
10. Winter Camping Trip Budget
Start this winter camping trip off right. Determine your budget, how much you will need for the destination, camping gear, and food. Once your budget is determined, you can move forward with the right destination, determine your length of stay, and how much you can spend on your camping gear and supplies.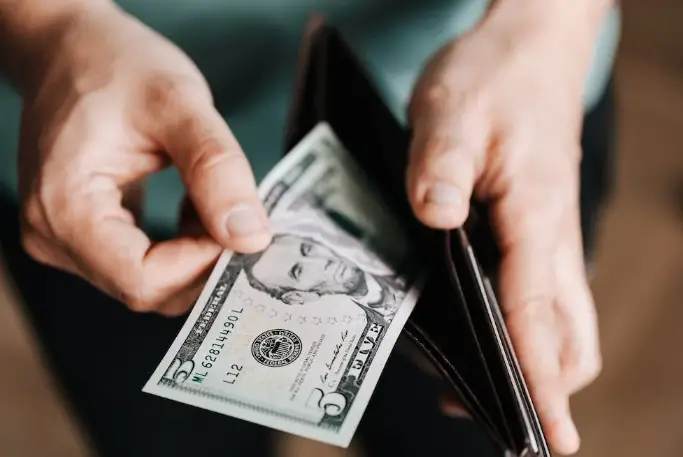 Sometimes the best places to stay during the summer are national and state parks. This is because the site rental fee is relatively low. Consider these locations as well to help preserve your budget.
As with any camping trip, you can expect a three-day weekend to cost around $300 – $400. Now, this is entirely dependent on the number of people, the amount of food, extra activities, and your location. So make sure that you lay out what your expectations are for each thing when making your winter camping budget
---
3 Tips for finding your winter gear on a budget.
---
9. Destination
Your winter holiday camping trip awaits – but where can you go for this vacation? Now that you have your budget you are ready to find your destination. You must first decide what you are looking for in a winter camping trip, would you like cold or warm weather, are you on the east, or west coast or do you want to stay central? There are so many options, it may be hard to narrow it down. There are some really good websites to check on destinations, such as LLBean, KOA Campgrounds, and REI.
However, I would recommend that you also consider your local state and national parks. Some of them may not be open year-round or have other restrictions. However, the cost of these campgrounds is normally more reasonable. In most cases, the same amenities are available as well. Now you may give up creature comforts as you would get at a KOA. You don't need cable or wifi every time you camp though. Instead, get out and explore that winter wonderland!
8. Supplies
Create a checklist for what supplies you will need to bring with you on your winter camping trip. Besides what is written in this article, you will need clothing, an air mattress, sheets, some sort of dryer, trash bags, and don't forget rain gear. There are other supplies on your winter camping trip that you will need too.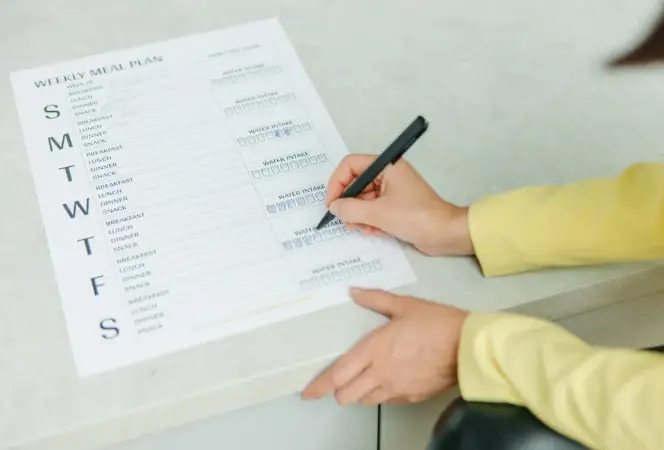 It can also be beneficial to plan out your meals. Having all of your food gear organized and prepared can be very useful. Create a meal plan. Consider using some of these camping recipes in your meal plan to help ease the cooking pain!
You may want to spice up your camping grounds with a holiday theme so bring your string of lights! Some of the more developed campgrounds will have parties and competitions. So make sure that you are spending some time thinking about how you may decorate your site. If you have children, this is a great way to bring some holiday flair to the camping trip. It will also give them a chance to get creative! Here are some great holiday crafts you can do while camping!
7. First Aid Kit
Don't forget your first aid kit! You may have a first aid kit at home, but you should purchase one for your camping trips.
Things to put in your first aid kit would be bandages, antiseptic, scissors, adhesive, gauze, soap, and even things like an emergency whistle and CPR mouth barrier just to be safe. You may also want to consider pill packs of Advil and Tylenol. Make sure not to forget the Neosporin for small cuts. Check out these other top camp safety items to bring with you.
The TrekProof Compact First Aid Kit is a great option for campers on a budget as it is only $18 and it contains 100 different pieces. These include antiseptic wipes, scissors, bandages, disposable gloves, and more. It also comes in a durable nylon case that is hardy enough to withstand your camping journey.
6. Charge Electronics
Chargers, chargers, and more chargers. It's true, you want to get away from it all, so no electronics while on your camping trip. But face it, you'll at least want your phone with you. You can use your chargers in your cars, but it is also good if you don't already have them, wireless chargers. Purchase more than one, there will be family/friends who may forget theirs, and no one wants a phone-free winter camping trip!
Having these backup batteries can come in handy for other items as well. Such as GPS units. So while we want to escape and get away from all the electronics, you don't want to be completely unprepared.
5. Tents
On your winter camping trip, your tent is your home for as long as you are at your campsite. Treat your tent like your home; if you haven't purchased one yet, find one that will be your home and will last forever. This may be your first camping trip, but you may have such a wonderful time that it becomes an annual outing. Tents can be expensive, but I know you've heard of "you get what you paid for", this couldn't be truer for tents.
---
Find out how to pick a tent now! Looking for some family tent recommendations? Look no further!
---
There are two-person tents, four-person tents, six-person tents, and so on. There are easy-to-set-up tents and hard-as-heck-to-set-up tents. Consider these tips when you are selecting a four-season tent. Or if you are ready to purchase here are our picks for the most affordable four-season tents.
4. Sleeping Bags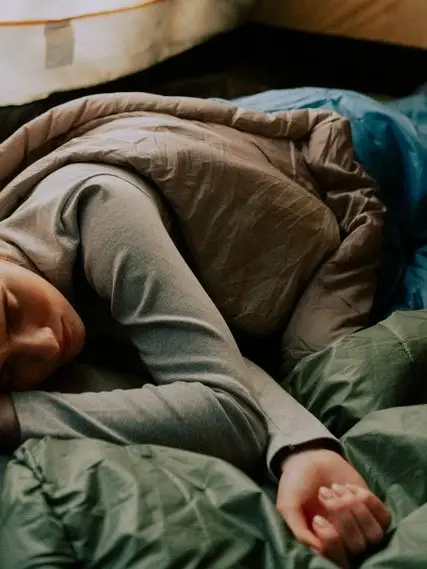 Depending on your winter camping trip destination, you'll need the proper weather sleeping bags. Sleeping bags are key on your trip, this is where you will determine your sleep and how warm/cold you will be during the evening hours in your tent. L.L.Bean has sleeping bags for super winter weather, to warmer spring/fall weather. REI is another great place that has sleeping bags, if you are near an REI, the employees are very helpful and will guide you to the right sleeping bags for your family.
You may also want to consider these tips when selecting a sleeping bag. There are so many options and you don't have to break the bank. However, you want to make sure that you are getting high quality for the price. Especially as the temperatures start to drop.
3. Winter Camping Kitchen
Less is more for your kitchen at your campsite. You can find most of the items for cooking in your very own kitchen. No need to purchase anything extra, especially if you are on a budget. If you already use your grill, you will have plenty. However, if you plan on doing a lot of camping, winter or otherwise, it can be beneficial to have a separate set. Here are a few items to get your camp kitchen started.
Grill Tongs
Cutting Board
Sharp Knife
Oven Mitts
Dish Soap
Sponge
Large Bowl
Dutch oven or a pan that can be used over a fire
Plated steel grate
---
Need some other camp kitchen gear? We have you covered.
---
2. Fire
One of the best parts of any camping trip is the time spent by the fire. It's time spent telling stories, laughing, and making smores. For a successful fire, you will need tinder, which is twigs, dry leaves, and anything dry laying around your campground that is organic. You will also need kindling and firewood, but these can be found at your campground. You should bring fire starters to ensure a fire is built. You can find fire starters at your local hardware store, or Amazon. Don't forget a lighter, not a small one either, make sure you bring a long lighter to reach the fire starter!
What says camping like a warm campfire to roast marshmallows at? Nothing! This is exactly why you never forget to pack everything you need to start a fire. Learn how to become an expert at building campfires. This could be whichever type of fire starter you choose, options include things like flint and steel, matches (make sure they're waterproof), or a cigarette lighter.
This is a fantastic way to get your fire going quickly.
1. Winter Camping Food
Planning what to bring for breakfast, lunches, snacks, and dinners can be a challenge. You want to begin with a budget for food, and then how many people you will be feeding. If you are going with other family members and friends, sharing lists of who's bringing what food would be a good idea. It may be a good idea to have one family/friend do breakfasts, the other do lunches, the next one do snacks, and so on. This ensures that there are no repeat foods, and everyone has a responsibility to bring something.
---
Check out our camping recipes for more ideas on what foods to bring on your winter camping trip
---
Final Thoughts on Winter Camping Trip Tips
Hopefully, your winter camping trip won't be your last and will be something you enjoy with your family and friends for years to come. If you are purchasing items for the trip, ask questions, there are many places where the employees that you talk to are campers themselves. Enjoy and good luck with your winter.
So there you have it! The ten things that you should consider when going on your first winter camping trip. If you incorporate each of these ten things into your planning then you will be all set! Remember that the most important thing while winter camping is staying warm and dry. If you cannot manage these two things then you are going to have a bad trip. A little planning upfront will make your overall experience that much better! So take your time and remember to practice.
What do you think? While these are the top ten that should always be considered there are lots more! What are the things you wish you knew on your winter camping trip? We would like to hear about them in the comments, on our Facebook, or on Reddit!