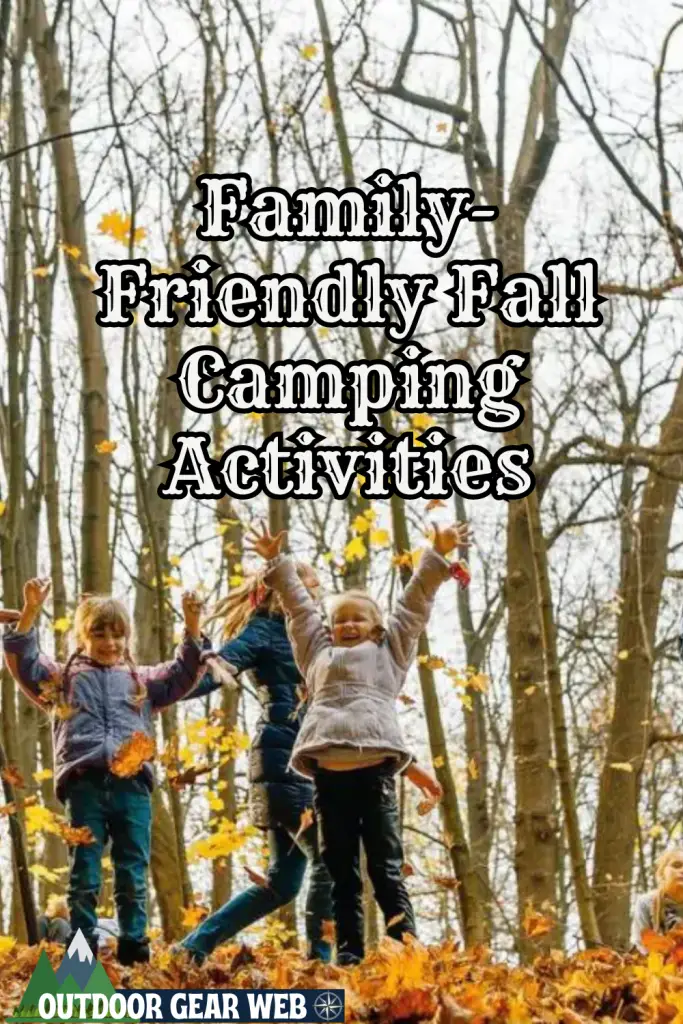 As the air grows crisp and the leaves transform into vibrant hues of red, orange, and yellow, family camping trips become a marvelous wonderland of exploration and creativity. Whether it's your first family camping trip or your annual tradition, autumn imparts beautiful sceneries. Not to mention unique opportunities for family-friendly activities. From leaf art projects that introduce children to the flora in their environment to autumn scavenger hunts that spark a quest filled with natural discovery, these activities are not only fun but also educational. Add in some timeless activities like campfire storytelling and s'mores, as well as fall fishing, and you create cherished memories that the whole family will love. These four Family-Friendly Fall Camping Activities are sure to aliven your camping trip.
---
Looking for more camping activities?
---
Family-Friendly Fall Camping Activities: Leaf Art Projects
Fall Leaf Art for Kids
Autumn is a magical time of year when nature bursts into a vibrant spectrum of reds, oranges, yellows, and browns. One of the best ways to get your family immersed in the season is through fall leaf art. This not only allows the kids to display their creativity but also facilitates exploration of their natural environment.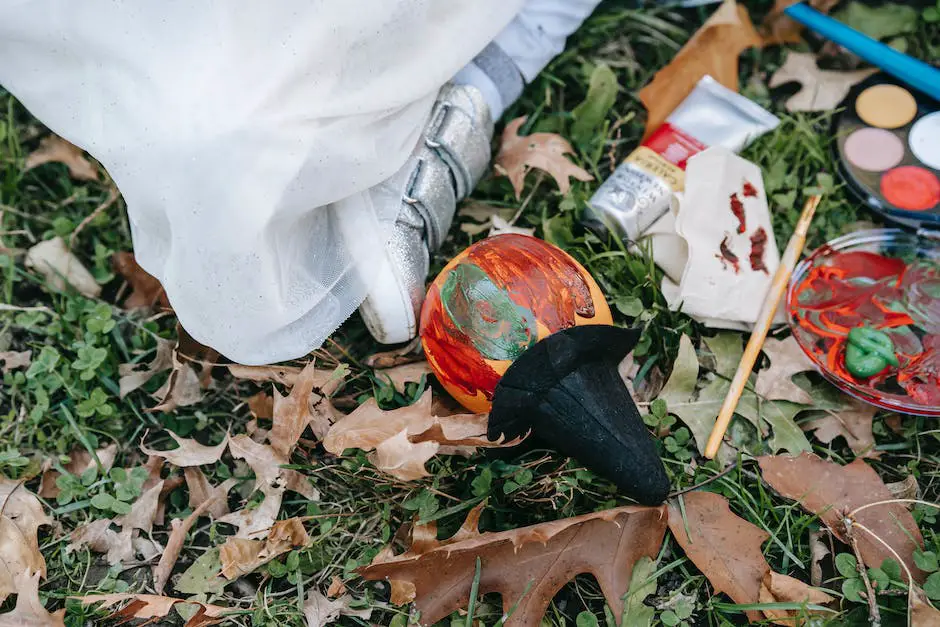 To start, take a nature walk with your family and collect different types of leaves. Encourage your kids to look for a variety of shapes, sizes, and colors. Paying attention to these details will not only enhance their artistic creations but also aid in their observation skills.
Once your family has collected an array of leaves, sit down and let the creativity flow. The leaves can be used in countless ways. One idea is to trace the leaves onto paper or fabric. This not only helps children improve their motor skills but also results in beautiful design patterns.
Leaf Art for Older Kids
For a more hands-on approach, your family can try leaf rubbings. This classic craft involves placing a leaf under a sheet of paper and rubbing a pencil or crayon over it. This creates a textured image of the leaf. This artwork can be a captivating way for children to learn about the intricate vein patterns of leaves. You can then tie this to the species of trees they've fallen from.
Another idea is to create a leaf collage. Let your kids glue their collected leaves onto a sheet of paper or poster board. They can arrange the leaves by color, size, or type, or they can make a totally abstract design. This is a fun and easy craft that allows the family to work together while showcasing individual creativity.
These artsy fall activities will not only keep your children entertained but will also engage them in nature's spectacular shift from summer to fall. This will instill a sense of appreciation for our changing environment.
---
Take you family to Indiana and camp in one of these top 3 Indiana campgrounds this fall.
---
Family-Friendly Fall Camping Activities: Nature Scavenger Hunt
Exploring Fall Through Scavenger Hunt
Camping activities need not always be strenuous hikes or thrilling fishing trips. Instead, they can be simple yet educational adventures such as a scavenger hunt around the camping site. Encourage the little ones to explore their surroundings by creating a list of fall-related items for them to find. Include items that are likely to be available during the season. You might include pinecones, acorns, different leaf shapes, and fall flowers.
This scavenger hunt will not only keep the kids occupied but also introduce them to the beauty and diversity of natural elements. Fun and excitement will majorly be part of the package. Especially as they wander around, giggling and exclaiming each time they come across an item from their list. A sense of accomplishment will fill them up as they cross off the last item from their list.
But don't limit the adventure to just finding items. Challenge the kids to add a creative twist to their scavenger hunt. Invite them to capture the best photographs of their findings. This could be an excellent opportunity to develop their photography skills. Alternatively, you can stir their artistic side by encouraging them to sketch the most fascinating findings from the hunt. Remember to take only photos and leave only footprints.
Pro Tip: Ensure the children are safe during the scavenger hunt by laying out rules for the search. Keep them within a certain radius of the camping site and ask the older ones to accompany the little ones during the hunt. Always use the buddy system. This way, the fun autumn camping activity doubles up as a bonding session. In the end, they'll not only have learned about nature's fall gifts but also have fostered stronger friendships and family ties.
Indeed, camping offers an ideal setting to introduce kids to wildlife and the natural environment while fostering their creativity, curiosity, and love for outdoor adventure. The fall season, with its unique offerings, can make such activities even more enjoyable.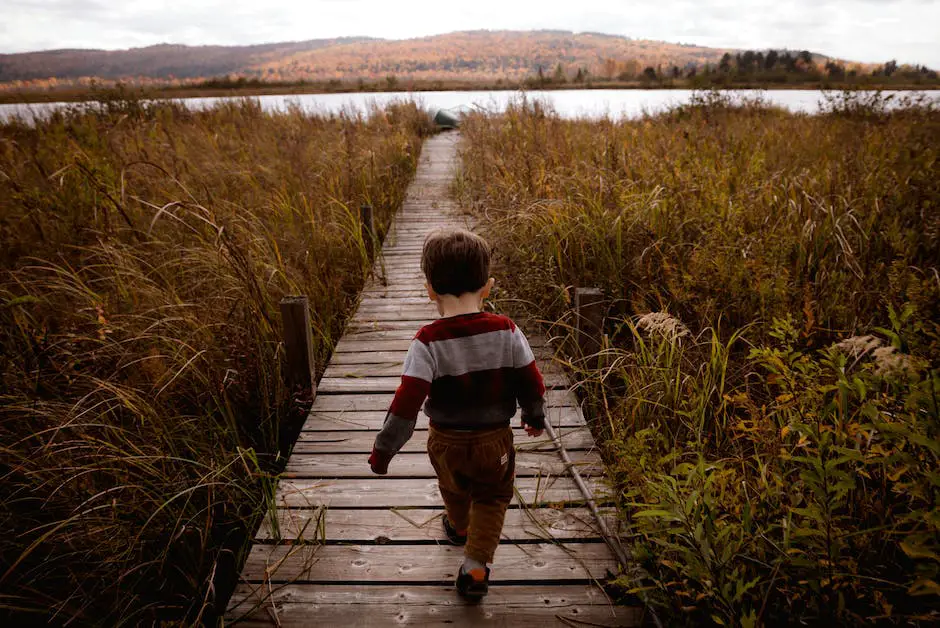 ---
Before you dive into the next section you may want to see these unique S'mores ideas.
---
Family-Friendly Fall Camping Activities: Campfire Storytelling and S'mores
Chilly Evenings: Perfect for Campfire Stories
As fall begins to roll in, the nights become chillier. This is a blessing in disguise – the cooler weather invariably draws everyone closer to the campfire. This provides an excellent opportunity for storytelling sessions. Don't hesitate to spin tales of family adventures, folklore, or even just recite funny incidents from your childhood. This not only keeps the whole family engaged but also strengthens family bonds. Special fall-themed stories, such as tales about harvest season or spooky Halloween anecdotes, can make the activity more exciting.
Creating Tasty Memories with S'mores
No camping trip is complete without the classic camping treat: s'mores. Fall camping presents the perfect environment for this gooey, delicious treat. Families can enjoy huddling around the fire, roasting marshmallows and then assembling their own s'mores. The exercise is not just about the sweet treat at the end. It is also about the fun and togetherness involved in making them. A s'more is made by sandwiching a freshly roasted marshmallow, along with a piece of melting chocolate, between two crispy graham crackers. Traditionally, anyway. You can get more creative. Kids, in particular, would love creating and eating their own candy concoctions. It's a fun, engaging activity that involves minimal preparation and maximum fun. So, ensure you pack enough marshmallows, chocolate, and graham crackers for your fall family camping trip.
When you are all done making your s'mores gather around the fire and tell some campfire stories. There are loads of spooky stories that you can tell each other. Have the kids try and make up their own. Sometimes the rambling stories you get will release their own fears into the flames. If you get stuck though we have some great campfire stories you can take with you!
As you enjoy these activities, remember that it's not just about what you're doing but who you're doing it with. These shared experiences are what create lasting family memories, turning simple fall camping activities into cherished family traditions.
---
Campfire Stories to tell while eating s'mores
---
Family-Friendly Fall Camping Activities: Fall Fishing
Fall Fishing as a Family Activity
Imagine being surrounded by the beautiful fall foliage, with leaves of red, orange, and yellow reflecting off the calm water. Now picture that experience complete with a peaceful activity that not only teaches kids new skills but also paves the way for quality family bonding time. Fall is one of the best times to introduce kids to the joy of fishing, and for several reasons.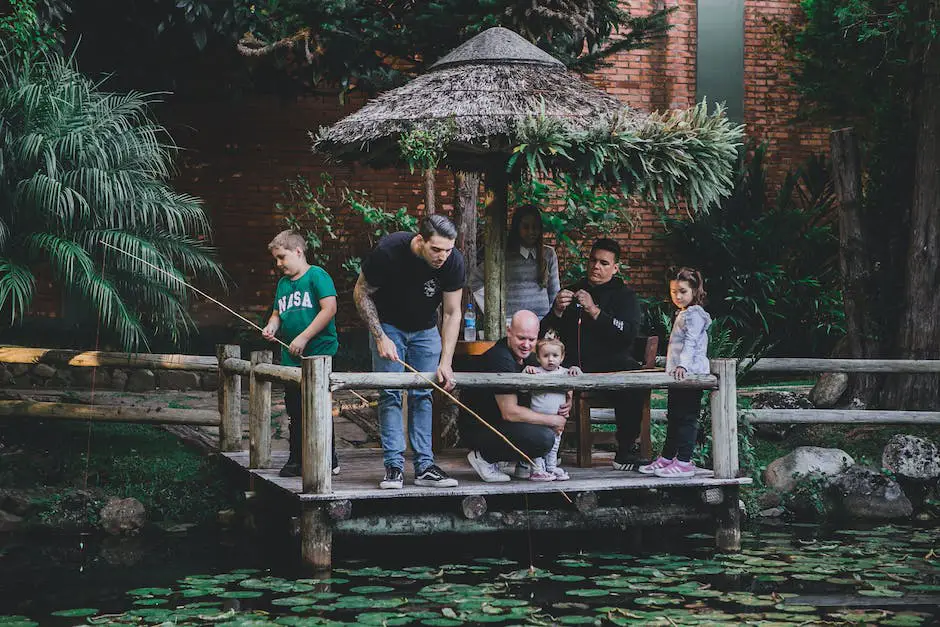 Unlike the busy summer months, fishing spots often much less crowded during fall. This decrease in popularity means less competition for you and your kids. It will leave ample room and time for teaching and learning! You can take your time explaining the ins and outs of baiting, casting, and reeling without feeling rushed or pressured by the presence of large crowds.
Let's talk about bugs – or rather, the lack of them. One of the things that can make outdoor activities less enjoyable is the constant need to swat away pesky bugs. Thankfully, the cooler fall temperatures bring a welcome decrease in insects. This means you and your kids can focus more on fishing and less on fending off bites and stings!
Fall Fishing Activity
Furthermore, fall is the time when many types of fish are most active, as they instinctively stock up food for the coming winter. This heightened activity increases the chances of a successful catch, thereby making the fishing activity even more exciting and rewarding for young learners.
But perhaps the most important reason to consider teaching your kids how to fish during fall can't be quantified. As you sit with your children, waiting for a fish to take the bait, you'll find opportunities to chat, laugh, and enjoy each other's company in a serene, natural setting. It's not just about catching fish, but also making memories – ones that both you and your kids will treasure for a lifetime.
Endless Opportunities to Learn and Bond
Be it charting out fishing locations, setting up rods, choosing bait, or spotting the most active fishing areas, each step offers a unique learning opportunity. Helping your child navigate through these processes not only teaches them patience, problem-solving, and immediate gratification delay but also, more importantly, demonstrates the values of preparation, practice, and perseverance. As you share your knowledge and experiences, fishing transitions from a mere pastime to a heritage passed down from one generation to another.
Despite living in a world of technology and constant stimulation, fishing offers a chance to disconnect and immerse oneself in nature. So pack your gear, prepare some snacks, and enjoy the tranquility and beauty of the crisp fall season, while introducing your children to a skill they can enjoy and refine for years to come.
---
Beginner fishing gear for your next trip.
---
Final Thoughts on Family-Friendly Fall Camping Activities
So, as you pack your camping gear and unroll your sleeping bags this fall season, remember that these family camping activities are not just about having fun. They are about being together as a family, appreciating nature's ephemeral beauty, and fostering lifelong learning and curiosity in your children. Leaf art projects, an autumn nature scavenger hunt, campfire storytelling with s'mores, and fall fishing are more than just activities. They are opportunities to bridge the gap between nature and your family, creating worthwhile memories while carving out precious moments to appreciate the magnificent fall season in its full glory.