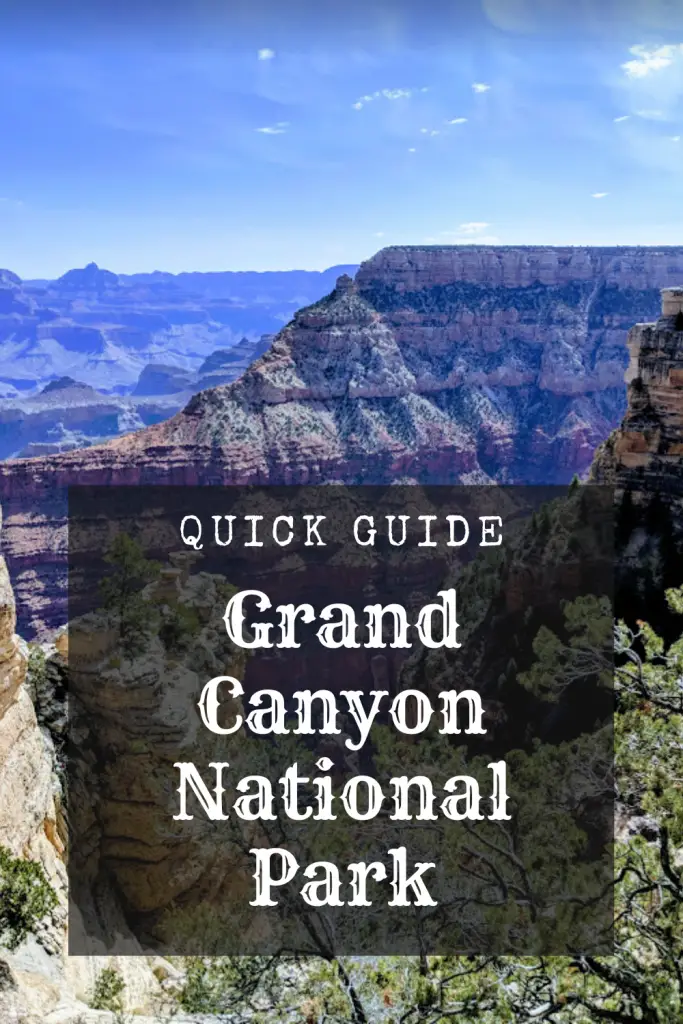 One of America's first national parks, Grand Canyon National Park was established in 1919. It is the location of the magnificent Grand Canyon, a valley where the Colorado River cut into the earth and is one mile deep.
Visitors throng to witness this distinctive mix of geological hues and erosional patterns, which has long been regarded as one of the seven wonders of the world. This enormous gap in northern Arizona, which is up to 18 miles wide and a mile deep, is definitely a natural wonder. It is around 277 river miles long.
You are ready for this journey to the Grand Canyon if you're looking for a private getaway in nature. With an annual attendance of roughly 7 million, it may get rather congested. Visitors and mountaineers choose the South Rim, which is home to Grand Canyon Village and the well-traveled Bright Angel Trail as the majority of the amenities are on this side of the canyon. Go to the North Rim to escape the throng. Extreme trekking and backcountry camping are available here. You may even take a helicopter trip for a once-in-a-lifetime look at the canyon. So let's take a look at this Grand Canyon Quick Guide for everything you may want to view.
---
Don't end your Arizona camping trip with just Grand Canyon National Park. Check out these Best Family Campgrounds in Arizona now!
---
America's Best Idea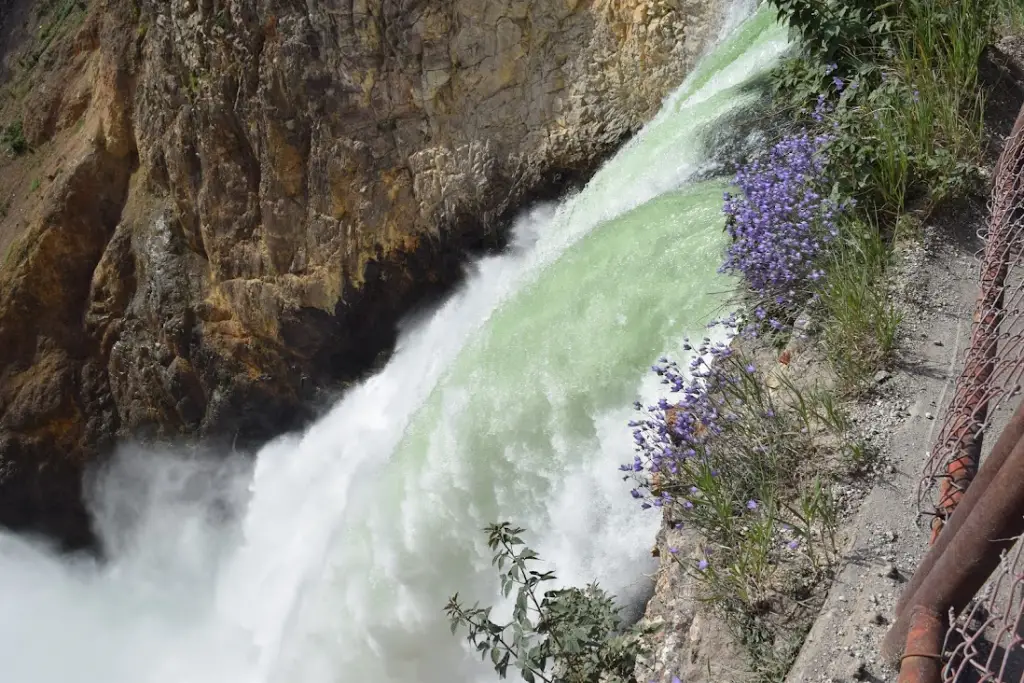 Aside from the fact that they provide a stunning picture of our environment and ecology visiting national parks supports a noble cause. Not to mention that they contain some of the most beautiful sites in the world with breathtaking vistas. This is why the National Park System is considered America's Best Idea.
National parks are places set aside by the government with the primary purpose of preserving nature. The government also set aside national parks for public leisure and enjoyment. Some are saved because of historical or scientific linkages and importance. All of them offer a glimpse into the wild and historic nature of the United States.
The Grand Canyon's Main Attractions
Check out this video provided by the National Park Service. More information can be found at: https://www.nps.gov/grca/planyourvisit/basicinfo.htm
South Rim
The South Rim of Grand Canyon National Park is the most visited rim of the park. A broad choice of hotels are available just minutes from the entrance gate of the park on the South Rim, which is open all year round. The South Rim provides convenient visitor amenities including a hop-on, hop-off shuttle service, concierge and dining services, and a true National Park experience.
Grand Canyon Village is organized into three main districts: 
Market Plaza: Serves as the community's commercial hub and is home to the village's general store, bank, and US Post Office. Both the Trailer Village RV Park and the Mather Campground are close by in this area.
Mather Point/Visitor Center: The majority of tourists park at the Mather Point/Visitor Center, from where they first see the Grand Canyon. This section houses the transport hub for the free shuttle buses that run around the park, along with four sizable parking lots.
Historic district: In "pioneer days," some 120 years ago, the Grand Canyon Village was founded in the Historic District. This is where the carriage business, historic lodges, and train terminal are located.
Desert view 
A little town called Desert View may be found on the South Rim, 23 miles (or 37 km) east of Grand Canyon Village and close to the eastern tip of the Grand Canyon. Grand Canyon Village and Desert View are connected by Arizona State Route 64, also known as Desert View Drive. This is a great place to park and experience the canyon.
Remote Tuweep
The Tuweep (occasionally called Toroweap) viewpoint features a basic campground on a rocky plateau nearly a mile from the canyon rim. This location is ideal because it offers views of colorful cliffs in all directions, including those of the inner valley to the south, as well as abundant desert flora. For those wanting a camping experience at the canyon with fewer people, this will be your best bet.
North Rim
On the North Rim of the National Park, Grand Canyon Lodge is the only place to stay. Even in the height of summer, the North Rim is comfortably chilly. The North Rim enjoys natural shade from its abundance of trees, but the South Rim experiences extreme summer heat. Because there are so few visitors, the environment at the North Rim is much more tranquil. The north rim can be time consuming to get to. If you are looking to go to the North Rim from the South Rim then you should plan ahead and expect a full day trip. Maybe consider a rim-to-rim hike as an experience!
Activities at the grand canyon
Family time at the Grand Canyon is beneficial for fostering closeness. When you go, you may choose to go for a stroll with your family, a companion, or even your pets to enjoy some fresh air in the middle of Mother Nature. You might also opt to include some enjoyable games in your itinerary. Driving around and hiking are also welcome recreational activities here.
Don't forget to visit all of the historical sites throughout the anyone as well. Not only is modern history included but that of the ancient past. Learn about those nations who came before European and American explorers. The Grand Canyon is steeped in history and culture far beyond the natural beauty.
You will also want to visit Bright Angel Lodge and have lunch. While it is a bit expensive and limited in food options, it is truly an experience that you cannot pass up.
Getting Around Grand Canyon National Park
Shuttle Bus
The Grand Canyon National Park shuttle service is the ideal mode of transportation. These free shuttles, run by the National Park Service, will transport you across the South Rim.
The South Rim shuttle connects you and other tourists with a variety of lodges, backcountry, and park attractions during the course of the year via four specific routes.
The shuttles, which are white with a green stripe, operate every 15 to 30 minutes and have the route name displayed on the front and side panels. Shuttles are free to use, but they could stop running if the weather is bad outside.
The excellent Angel Lodge is connected to the South Kaibab Trailhead by the Hikers' Express Shuttle. In most months of the year, the Hikers' Shuttle operates three times daily in the morning; in the winter months of December, January, and February, it runs twice daily. There is also the Trans-Canyon Shuttle, which connects the South and North Rims and is useful for rim-to-rim climbers. Each journey is $90 per person.
By Foot
Major paths are home to many of this destination's key attractions. Try the Rim Path, which extends from Pipe Creek Vista to the village of the gorge and focuses on Hermit's Trail and Grandview routes, if you want to push the most efficient part of the South Rim. Alternately, take the challenging Angel Trail to get a closer look at the canyon (be careful of the donkeys). Try the North Kaibab Trail, the Transept Trail, and a number of other popular routes inside the canyon if you want to visit the North Rim.
---
Being safe while hiking is important but even more critical when hiking in Grand Canyon National Park. Find out more hiking safety tips now.
---
The Grand Canyon Railway
The 65-mile-long Grand Canyon Railway, built in 1901, transports travelers not only from Williams to Grand Canyon Village but also away from automobiles and the contemporary world and toward breathtaking scenery and the remains of the complicated history of the Southwest. Many tourists concur that this is a great way to explore the park that is also different and exciting, but you should be prepared to spend a decent sum for each ride. Adult round-trip prices range from $67 for coach class to $226 for a deluxe parlor ticket. (Prices are subject to change visit Grand Canyon Railway for more information)
Car Tour
A car will be the most practical and flexible alternative if you're visiting the park, especially the North Rim. However, be prepared to pay an additional charge at the park entrance even though having a car might be useful, especially if you're visiting more isolated areas of the region like Havasu Falls. If you go during the summer, getting there early will help you find parking more easily. Check the Grand Canyon webpage for any road restrictions if you're considering a winter vacation there. You may rent a vehicle at any of the airports serving the canyon.
How to Enjoy the Grand Canyon on a Tight Budget
Bring your own mats and mini tent: The cost of hotel rooms inside the park might be high. Instead, you could pay a lot less to stay in one of the campgrounds.
Arrive late in style. If you have your heart set on a summer vacation, visiting around the end of August will give you a greater chance of vacationing in clearer weather conditions. 
Put the car away. By utilizing the free shuttle service provided by the Grand Canyon, you may save money on gas and car rentals while also avoiding parking hassles. The South Rim may be explored most easily this way. If you're simply planning a day trip, think about signing up for a guided tour. Instead of driving, you may take a tour and benefit from a knowledgeable local tour.
Patronize Local Restaurants: Unlike some other National Parks, the Grand Canyon National Park has a number of eateries and grocery stores. Because the food and supplies are reasonably priced, you won't necessarily need to stock up on supplies before entering the park. The South Rim has more businesses (particularly in Grand Canyon Village), whereas the North Rim has fewer options.
How to Get the Best Out of Your Stay Grand Canyon National Park

Don't try to do everything in one day. The Grand Canyon is massive. It is unlikely that you will be able to see everything that it has to offer in a single day. Maybe not even in a single trip. There are so many ways to explore and things to see so don't limit yourself if it can be helped.
Don't take selfies with wildlife up close! When shooting selfies, keep in mind that the animals in the park often have a difficult time surviving the tough seasonal circumstances. Avoid getting too close.
Avoid Bringing Home Natural Collectibles. It may be tempting to collect rocks, antlers, and flowers as keepsakes. However, doing so can have a significant negative influence on the park's natural beauty. Avoid taking any natural treasures from the park.
Do not ignore the warning indicators. Don't forget to pay attention to the intricacies of road signs and cautions while you're enjoying your visit to Grand Canyon National Park. From wildlife to weather pay attention to it all. It saves you the hassle of becoming disoriented and in danger.
Avoid large groups of strangers. Maintaining your safety while meeting new people and making new friends is essential. At all times, let the people you came with know where you are and who is with you.
Review Covid Precautions. Don't go into hotels, gift stores, or restaurants without wearing a face mask. In times like these, additional caution is required. Especially in the face of the COVID-19 pandemic, so remember to cover your nose, remain at least 6 feet away from other guests, and adhere to other COVID-19 restrictions.
Campgrounds and Hotels Around the Grand Canyon
There is fantastic camping at major campgrounds in the Grand Canyon such as:
Bright Angel Campground
Indian Garden Campground
Mather Campground
Horn Creek Camp
Grand Canyon National Park
Grand Canyon Trailer Village
Mather Campground Showers and Laundry
Ten-X Campground E.t.c
Even though camping may be a great way to explore the Grand Canyon, especially at night when you can enjoy stargazing, there are various hotels nearby that provide all the conveniences you'll need for a comfortable stay. The following are a few hotels and lodges to look out for:
Best Western Premier Grand 
The Grand Hotel 
Grand Canyon plaza hotel
The Holiday Inn Express & Suites Grand Canyon
Red feather lodge
El Tovar hotel
Arizona Luxury Expeditions
Phantom Ranch
Bright Angel lodge 
7-mile lodge.
Final Thoughts on the Grand Canyon National Park
For centuries and counting, the Grand Canyon National Park has been home to numerous visitors. It has been a source of inspiration to various artists. Now is your turn to get a feel of the wonderful landscapes and scenery it has to offer. Explore the trails. Take in the history. Be consumed by the grandeur of the power of water. Most importantly though, connect with your family and be comfortable finding yourself in the outdoors. Gear up yourself and your family and await the most enjoyable experience ahead.
What is your favorite part of visiting Grand Canyon National Park? Tell us in the comments below, on our Facebook, or on Reddit!