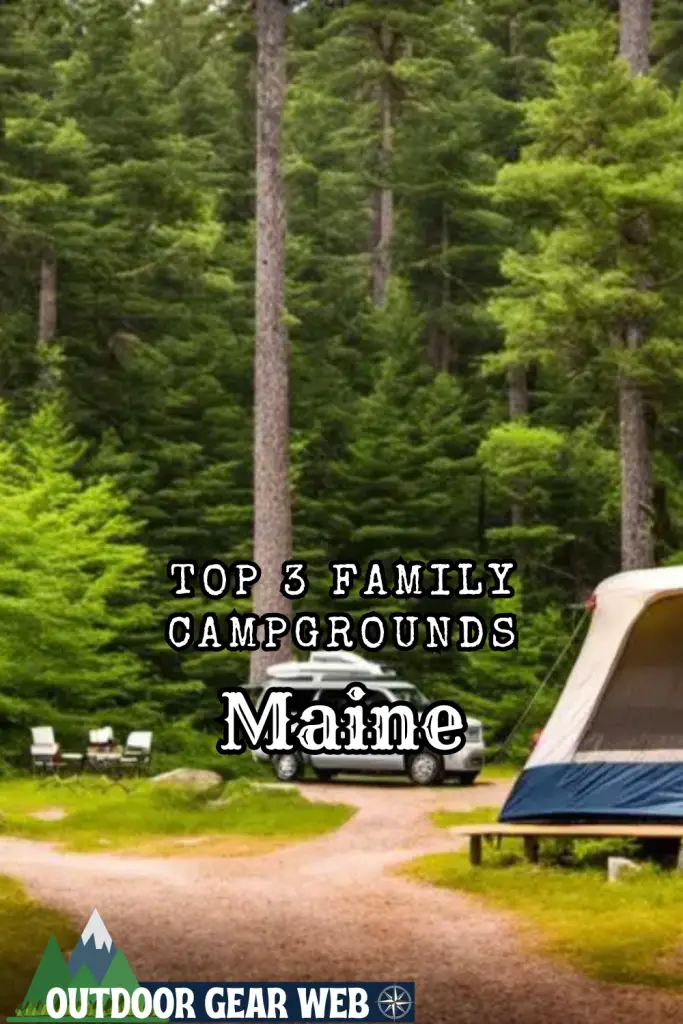 Maine, aptly named the Pine Tree State, is renowned for its tranquil forests, picturesque landscapes, and idyllic coastal regions. This haven of natural beauty offers a host of family-friendly campgrounds that promise an unforgettable outdoor experience. This is the case whether you are an experienced or amateur campers. From the breathtaking views of Acadia National Park to the rippling waters of Sebago Lake State Park, each campsite provides a unique blend of beauty, serenity, and adventure. This overview of the top three family campgrounds in Maine shares the unique allure and a promise of unforgettable memories.
---
Family campgrounds in Maine not your speed? Check out these family campgrounds in Florida.
---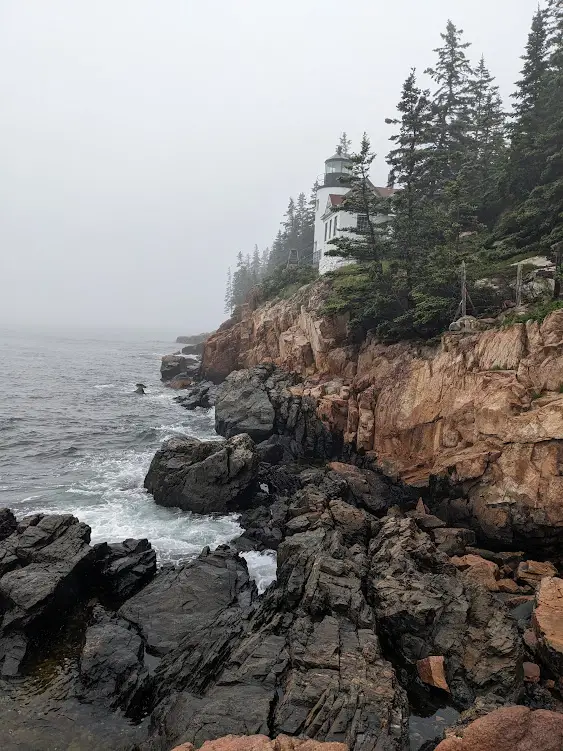 A Unique Camping Experience at Blackwoods Campground
Imagine waking up in the heart of breathtaking wilderness, surrounded by over 49,000 acres of a spectacular national park. This is precisely what Blackwoods Campground at Acadia National Park in Maine offers its visitors. Its location promises an unmatched serenity paired with stunning natural beauty all around. Being open year-round, the campground attracts nature lovers seeking mesmerizing landscapes throughout the seasons.
Blackwoods Campground
Blackwoods Campground, nestled just five miles south of Bar Harbor, provides camping opportunities for different preferences. Those who enjoy rustic tent camping and RV enthusiasts alike can find a place here. The setup allows campers to bask in the tranquil ambiance of the outdoors without forgoing all conveniences.
Endless Outdoor Activities
Yet, it's not just spectacular landscapes that make Blackwoods Campground stand out. Its array of wildlife, including numerous bird species, also adds to its charm. Here, families can engage in bird watching, a simple pastime that can quickly turn into a habit. The soothing sounds of the wild create a peaceful symphony that underscores life at Blackwoods Campground.
With its easy accessibility to Bar Harbor, families at the campground are also at an excellent spot to venture into Maine's famous lobster territory. This seaside town is well-known for its restaurants serving up fresh seafood. After a busy day exploring the park, there's nothing more satisfying than relishing a delicious meal at one of the local eateries.
Blackwoods Campground: A top family pick
Given all these offerings, it's no surprise that Blackwoods Campground ranks as one of the top family campgrounds in Maine. Be it the wilderness lovers or the comfort seekers, the adventurous or the calm-loving, this campground caters to all. A camping experience here not only connects you with nature but also binds the family tighter. So make those shared experiences and unforgettable memories. Blackwoods Campground at Acadia National Park indeed serves as an idyllic setting for the perfect family camping stint.
---
Check out these great family tents to take with you.
---
Mount Desert Narrows Camping Resort: A Blend of Traditional and Luxury Camping
Perched on the stunning oceanfront, the Mount Desert Narrows Camping Resort is a shining gem in Maine's camping scene. Its close proximity to Acadia National Park makes it a prime choice for families desiring a fun-filled vacation amidst nature's splendor. The camping resort infuses traditional camping experiences with lavish amenities. It's not just about pitching your tent and getting a fire going. This site elevates the camping experience to a whole new level, providing you with clean, orderly campsites that are well spread out for privacy and comfort. From sunrise to sunset, the campgrounds are bathed in New England's unique coastal charm.
Glamping in Bar Harbor
Beyond the classic camping options, Mount Desert Narrows Camping Resort goes a step further to cater to the comfort-seekers by offering luxury cabin rentals. These cabins are thoughtfully designed and furnished, providing a homey respite after a day of outdoor shenanigans. They are the perfect choice for those who desire the untamed beauty of outdoor adventures but prefer snug beds at the end of the day.
Activities Galore
Activities at the campground are as varied as its lodging options. From fishing along the coastline to canoeing on crystal-clear waters, families can get their fill of outdoor fun. Even lazy days have their charm here. Especially with the possibility of spending a quiet afternoon or evening overlooking the grandeur of the ocean. Maybe you will even want to try your hand at some fishing in the area. There is no better spot than to start here.
Providing a seamless blend of traditional camping with resort-like facilities, the Mount Desert Narrows Camping Resort is not just a campground but a complete family-friendly getaway. Whether it's the lure of outdoor adventures, the call of the ocean or the promise of a cozy cabin, this resort delivers a distinctive camping experience that will linger in family memories for years to come.
---
Get your family prepared for camping in Maine.
---
Classic Charm: Sebago Lake State Park
Just because it's one of the oldest state parks in Maine, don't think for a moment that Sebago Lake State Park has lost any of its allure. This century-old gem continues to captivate visitors with its unique sandy beach and expansive freshwater lake. Anglers, pack your gear because Sebago Lake is renowned for its landlocked salmon and trout fishing!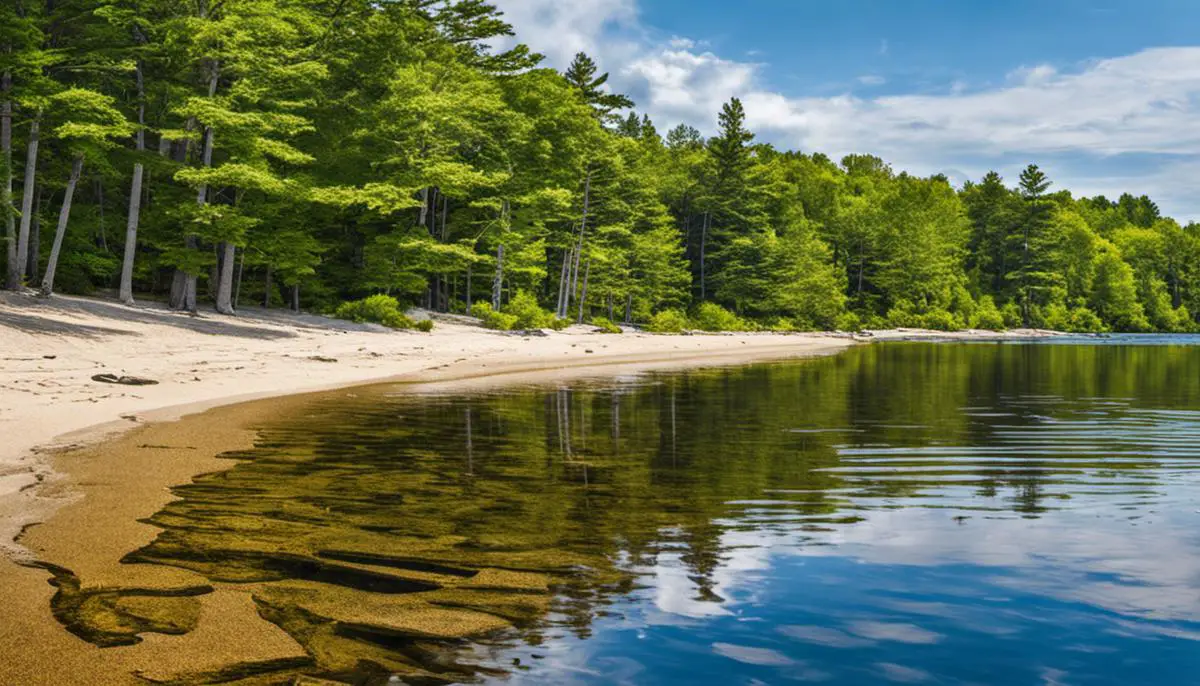 Accommodation and Activities
And it's not just about fishing here. With two campgrounds boasting a combined total of 250 sites, the park welcomes both tent and RV camping. There's ample space for everyone in the family and you're never too far from an outdoor adventure. Hiking enthusiasts will find numerous trails winding through the park, while the lake's serene waters offer opportunities for swimming, boating, and other water sports.
Wildlife at Sebago Lake
You also can't afford to miss the wildlife at Sebago Lake. The park's green spaces host a variety of creatures including deer and foxes. Bird watchers will be delighted to spot a number of different species fluttering about in their natural habitat. So, don't forget to pack your binoculars!
Family Adventure at Sebago Lake State Park
Whether you want to cast a line, hit a trail, swim in the clear waters, or simply relax and observe nature, Sebago Lake State Park presents numerous possibilities for family fun. Start planning your visit to this charming piece of Maine history today.
---
Check out our best car camping kitchen items to take with you on your family trip.
---
Final Thoughts on the Top 3 Family Campgrounds in Maine
Maine's campgrounds, each with their unique charm and varying degrees of comfort and natural appeal, offer something for every nature-loving family. Whether it's the striking landscapes of Acadia National Park's Blackwoods Campground, the alluring coastline of Mount Desert Narrows Camping Resort, or the historical significance of Sebago Lake State Park with its stunning sandy beach and abundant wildlife, no pick is wrong. Every family getaway will find its perfect fit amid Maine's eclectic range of camping options. So gear up and dive into your next adventure, a great family camping experience awaits you in the mesmerizing state of Maine.