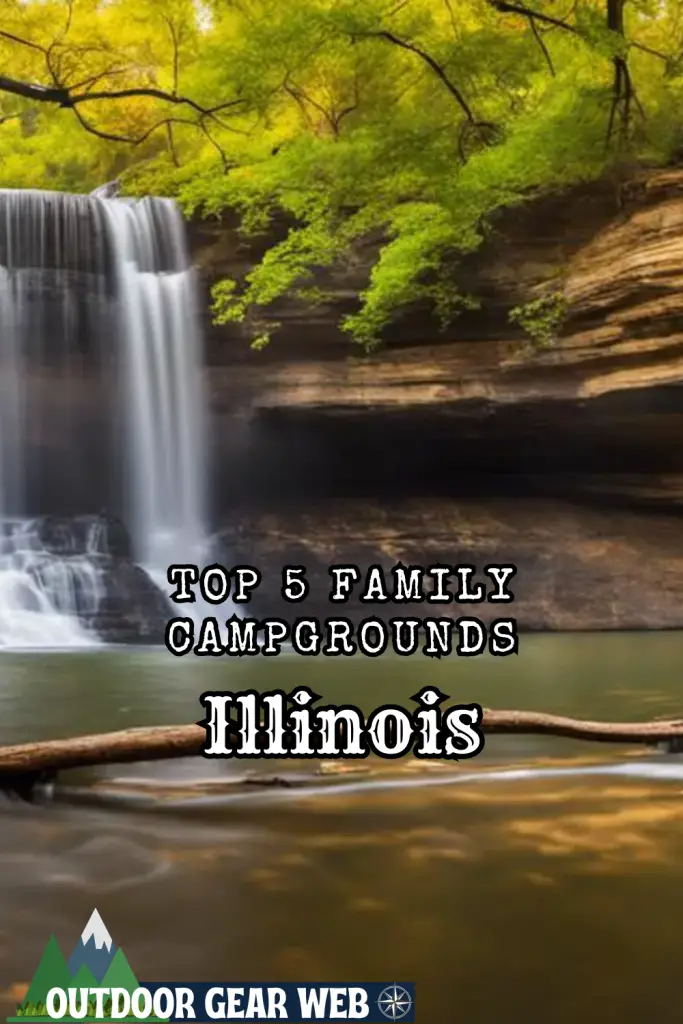 Illinois is more than just home to the Windy City. It's also a treasure trove of natural wonders and recreational activities that families can enjoy. Its state parks, recognized for their unique beauty and biodiversity, provide excellent camping opportunities. From the exquisite landscapes of Starved Rock State Park to the serene beaches of Illinois Beach State Park you will find serenity. Better yet, from the water wonderland of Chain O' Lakes State Park to the diverse recreational opportunities in Kankakee River and Rock Cut State Parks, Illinois provides an array of family-friendly camping experiences. Whether you're an outdoor enthusiast or a family seeking a unique vacation, these five best family campgrounds in Illinois have got you covered. So let's take a look at them now!
---
Here is how to prevent boredom and keep your passengers occupied on your drive!
---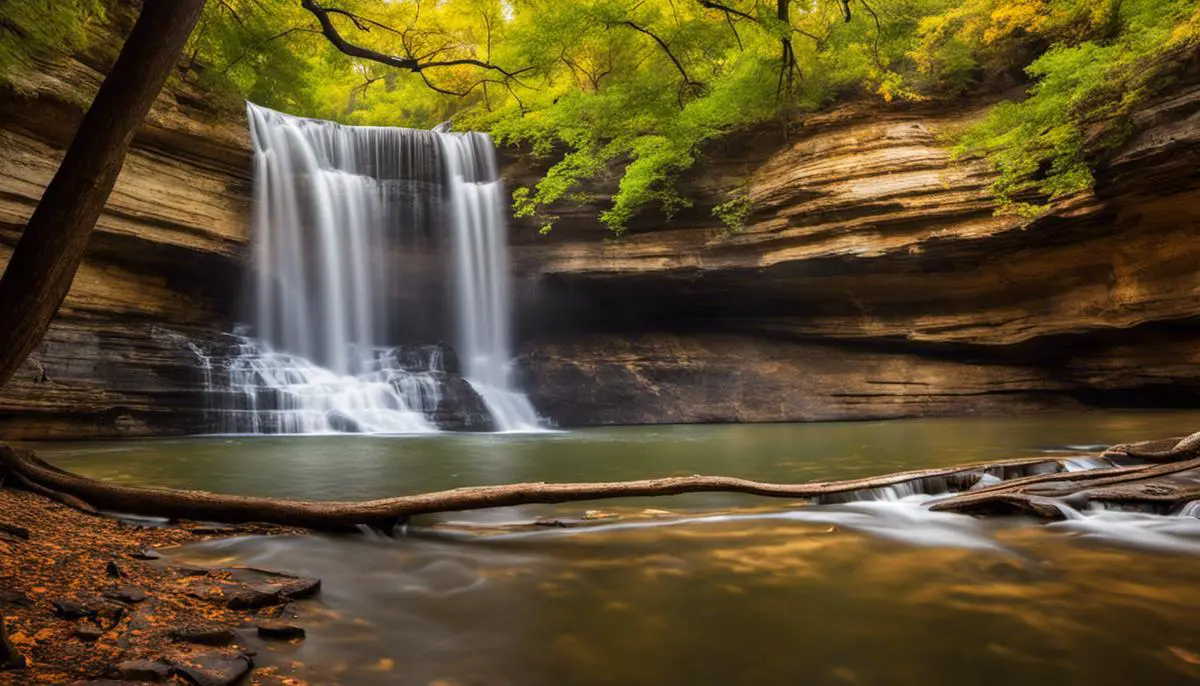 Explore the Natural Beauty of Starved Rock State Park
Starved Rock State Park, nestled in the heart of the Illinois River Valley, is a jewel among family-friendly campgrounds in the state. In fact, it is the state's number one state park! Its scenery is extraordinary! It boasts lush forests, dramatic canyons, and glittering waterfalls that invite visitors to immerse themselves in the magnificence of nature. This haven has over 130 camping sites. They come equipped with electricity, showers, and flush toilets. It makes these outdoor accommodations surprisingly homey and comfortable.
Hiking and Nature Trails at Starved Rock
A standout feature of Starved Rock State Park is its network of hiking trails. There are over 13 miles of marked trails for campers to explore. These trails vary in difficulty, making them suitable for both novices and experienced hikers. Along these trails, one can witness awe-inspiring geographical formations and, in some seasons, captivating frozen waterfalls. The trails convene at scenic overlooks, offering sweeping views of the Illinois River and the surrounding woodland.
Vibrant Birdlife and Wildlife
Bird-watching enthusiasts will find Starved Rock State Park an enchanting retreat. The park is home to an array of bird species. The park even includes bald eagles, which are known to nest in the area during winter months. Aside from birds, visitors can also encounter a variety of local wildlife such as deer and squirrels. This adds another layer of excitement to your camping trip.
Wintertime Wonders
While many people associate camping with warm summer months, Starved Rock State Park stands as a year-round camping location. In winter, the park transforms into a wonderland, providing different activities like cross-country skiing and sledding. The stark beauty of the frosted landscape provides an entirely different yet equally captivating camping experience for families.
Canyon Tours and Ranger Programs
Canyon tours provide an excellent family bonding activity while at Starved Rock State Park. The park rangers offer educational guided tours through the fascinating geological formations. These enhance your understanding and appreciation of the natural environment. In addition, ranger programs for kids give them a chance to learn more about nature and wildlife in a fun, interactive way.
Starved Rock State Park is undeniably an essential feature on any list of family-friendly campgrounds in Illinois. It's a place where families can create unforgettable memories amidst the beauty of the natural world.
---
Check out these great family tents to take with you.
---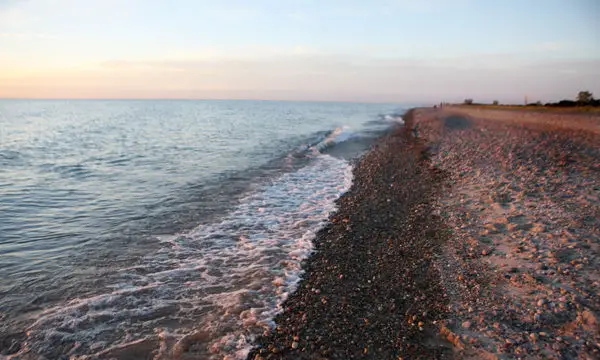 Stretching over 4,000 acres
Illinois Beach State Park is a serene family campground tucked along the shores of Lake Michigan. Its stunning landscape consists of not only a beautiful sun-kissed beach, but also sprawling dunes and a verdant forest, creating the perfect backdrop for a memorable camping experience under the starry Illinois skies.
Campsites Galore
The park is outfitted with more than 240 campsites, ensuring every family finds their perfect spot under the canopy of trees. These facilities are complemented with essential amenities for a comfortable stay. There is no need to worry about basic necessities as the campground is fully equipped with toilet and shower facilities. An additional plus – they also have a dumping station on-site.
The camping experience gets even better with the on-site concession stand which helps keep your meals sorted, or satisfies those untimely snack cravings. You won't have to worry about packing a lot of food and cooking equipment, making the packing process a lot more efficient and your luggage, lighter.
Even More Activities
Illinois Beach State Park is not just about camping. It's also a haven for outdoor enthusiasts. Families can partake in various activities such as fishing in the freshwater of Lake Michigan or swimming in the cool blue waters. And for those days when you just want to kick back and relax, the beach is always open for building sandcastles or soaking up the glow of a setting sun.
Enjoy the resplendent beauty of nature, paired with the modern conveniences of a well-equipped camping facility at Illinois Beach State Park. It promises a wholesome family vacation, be it in the rolling waves, the lush forest hookups, or the vast sandy expanses. That is why it is on our list of best family campgrounds in Illinois!
---
Get your family prepared for camping in Illinois.
---
Your Water Wonderland: Chain O'Lakes State Park
For families that can't get enough of water sports, Chain O'Lakes State Park should be your go-to campground. The park, nestled in Spring Grove, is synonymous with a water wonderland, offering a wide range of water-based activities.
It's a perfect place to bond with your loved ones amidst seven different picnic areas. Spread your picnic blanket out under the open sky, share a meal, and enjoy the serene environment. As an additional perk, the park also boasts four trail systems for those who like to wander off into nature and explore.
Camp Like a Pro
The park accommodates more than 230 campsites, ensuring a spot for everyone. They offer a choice between premium and primitive sites to cater to campers of all kinds. Whether you prefer the luxury of serviced sites, the rawness of unspoiled ones, or somewhere in between; Chain O'Lakes State Park has got you covered.
Guests are given the freedom to personalize their camping experience. You can rent cabins for a rustic yet comfortable stay, or if you prefer being closer to nature, you can pitch your own tent. The park even welcomes RV campers, allowing them to park and camp at dedicated slots.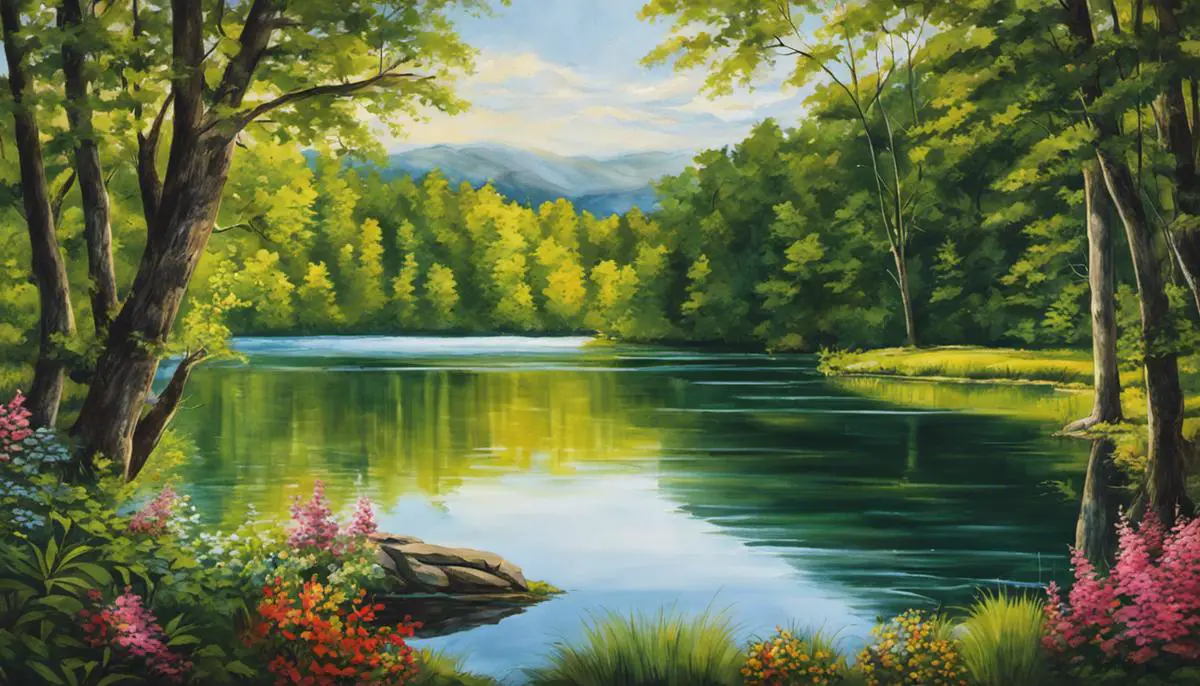 Watersports for Everyone
Water sports enthusiasts have the opportunity to engage in exciting activities such as boating and fishing. With an abundance of water bodies in the vicinity, you can expect a memorable fishing experience. You might just get lucky and reel in a big catch.
---
If you love paddle boarding then you should check out how best to store your board!
---
Aside from the aquatic fun, there's a chance for some dry land adventure as well. For families fond of horseback riding, the park is more than ready to welcome you with its ample space and trails.
Chain O'Lakes State Park is not only a natural haven but also a playground filled with fun prospects for the whole family. An experience here is sure to leave you with cherished memories and the urge to come back.
---
If this is your first trip in the RV you better learn these tips for setting up your RV site.
---
A Park for Every Family Member: Kankakee River State Park
If you're looking for the ultimate bonding experience, the Kankakee River State Park in Bourbonnais, Illinois provides an extensive lineup of fun-filled and exciting activities for families to enjoy. Nestled amidst Mother Nature's backdrop, this park truly encapsulates the spirit of outdoor living.
For adventure-seeking families, the park boasts vibrant fishing and canoeing activities in the Kankakee River. The river is home to a variety of fish species, ensuring a thrilling fishing experience with a potential trophy catch just at the end of your fishing line. Canoeing allows a serene water journey down the river while enjoying the park's picturesque environment.
Explore the Wonders of Nature
Aside from water activities, Kankakee River State Park is a haven for hikers and bikers. The park's vast expanse allows for over ten miles of scenic hiking and biking trails. These trails offer various routes suited to different experience levels, making it a popular choice for both novice and seasoned bikers and hikers.
Camping at its Best: Chippewa and Potawatomi Campgrounds
But what really sets Kankakee River State Park apart from the rest are its campgrounds: Chippewa Campground and Potawatomi Campground. Ideal for family trips, both campgrounds are equipped with essential amenities, such as drinking water and shower facilities, providing a comfortable camping experience. Both areas also contain dumping stations, catering to the needs of RV campers as well. The campgrounds boast lush green spaces giving that genuine outdoor living feel while maintaining a high standard of camping convenience.
---
Use this camping checklist before you head out on your adventure.
---
Rock Cut State Park: A Wilderness Retreat
Encompassed with abundant wildlife and a plethora of recreational activities, Rock Cut State Park, located in Love Park, Illinois, stands as an inviting retreat for families looking for a weekend getaway. From boating to horseback riding, the park offers a varied mix of activities that cater to all ages.
Ample Camping Opportunities at Rock Cut State Park
Rock Cut State Park is a haven for outdoor connoisseurs, offering over 200 distinct campsites. Camping enthusiasts can choose between rustic tent camping or the comfort of RV camping. The multitude of options ensures a satisfying stay for campers of all experience levels.
Pierce Lake: The Blue Heart of Rock Cut State Park
Located in the heart of the park, Pierce Lake offers opportunities for a variety of exciting water activities. Families can spend the day paddle boating or canoeing, immersing themselves in the serene state park's backdrop. Fishing is also a favored pastime at Pierce Lake that both children and adults can enjoy. Besides, the lake provides designated swimming areas for those seeking a refreshing dip on a hot summer day.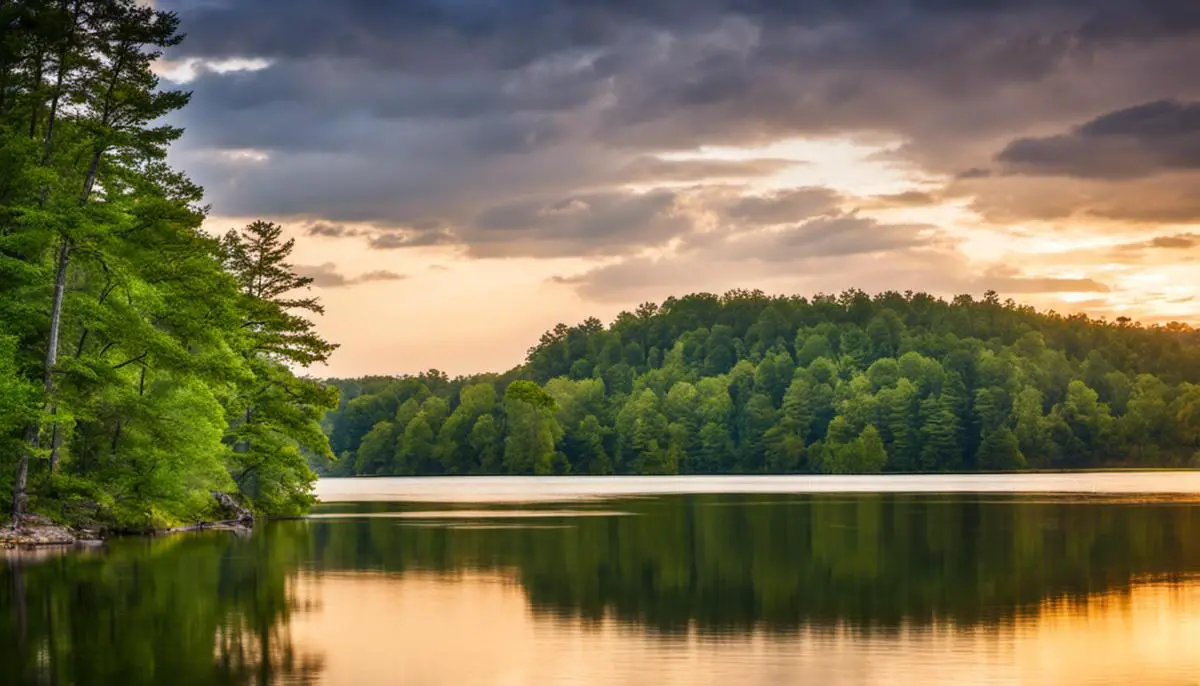 Equestrian Trails: Explore Rock Cut State Park on Horseback
For those with an adventurous spirit, the park is laced with equestrian trails, guaranteeing an exhilarating horseback ride experience. The trails not only offer riders an intimate engagement with nature but also provide a unique perspective of the park's diverse wildlife and landscapes.
Activities for All Seasons
Rock Cut State Park is not just a summertime destination. Its appeal extends into the colder months, providing winter sports like ice fishing, sledding, and cross-country skiing. With an array of activities and experiences throughout the year, Rock Cut State Park has all the ingredients for an unforgettable family camping adventure.
---
Check out our best car camping kitchen items to take with you on your family trip.
---
Final Thoughts on the Top 5 Family Campgrounds in Illinois
With a wealth of recreational activities and natural beauty, these top five family campgrounds in Illinois offer memorable experiences for every family. Every park has something unique to offer, whether it's the dramatic waterfalls at Starved Rock, the stunning beach of Illinois Beach State Park, the bustling aquatic life at Chain O'Lakes, the intriguing trails at Kankakee River, or the recreational wonder that is Rock Cut State Park. Spending time in these parks not only provides fun-filled adventures but also provides an opportunity to connect with nature and create lasting memories. So pack your camping gear, and embark on a journey to explore these amazing campgrounds in the beautiful state of Illinois.