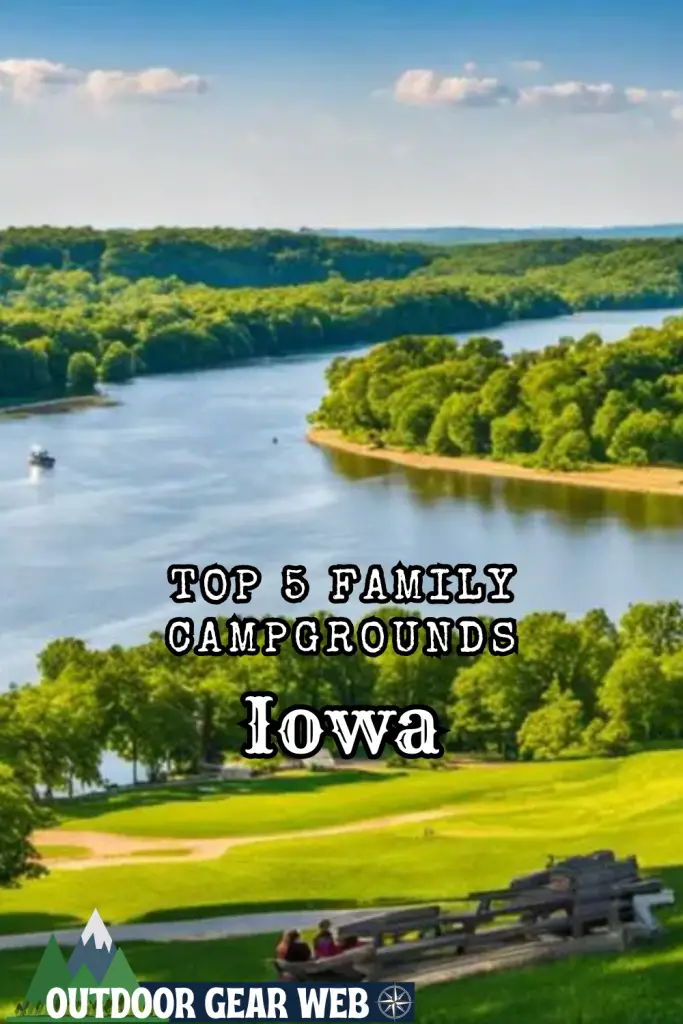 If you're yearning for the great outdoors and a memorable family camping experience, Iowa should definitely be on your radar. Iowa is enriched with a surplus of gorgeous state parks that offer great family-friendly campgrounds. It also boasts a diverse range of outdoor recreational activities. From the breathtaking vistas of the Mississippi River at Pikes Peak State Park to the unique limestone formations and caves at Maquoketa Caves State Park, a wealth of experiences await every family. Backbone State Park is known for its ample amenities. Lake Red Rock, the largest body of water in the state, also offers unforgettable camping experiences. Lastly, the beautiful Ledges State Park with its sandstone canyons is another venue that is not to be missed. With all five of these wonderful family campgrounds in Iowa, you are sure to find one for your next adventure.
---
Here is how to prevent boredom and keep your passengers occupied on your drive!
---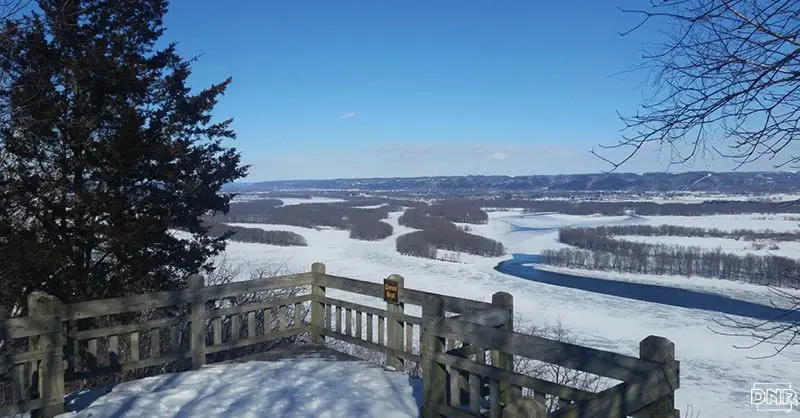 Discover Pikes Peak State Park
Situated in McGregor, Pikes Peak State Park proudly holds the title of one of the most frequented state parks in Iowa. This state park and family campgrounds in Iowa is rich in beauty and activities. It's the quintessential location for family camping, known for its sweeping panoramic views of the Mississippi River and excellent camping facilities.
Unwind Among Nature
The park offers an up-close interaction with nature as wildflowers and diverse bird species paint the landscape. Majestic cliffs overlook the confluence of the Mississippi and Wisconsin Rivers, providing a breathtaking backdrop. The large variety of trees, in all their seasonal glory, adds to the park's beauty. They provide a perfect setting for a quiet afternoon picnic with family.
Outdoor Activities to Indulge In
Explore the park's 11.5 miles of diverse hiking trails where the mighty Mississippi river, Native American mounds, and limestone bluffs await. It's a paradise for anglers as well, with the Mississippi River offering a wealth of fish species. Bird enthusiasts can bring along binoculars to spot various bird species including Baltimore orioles, cerulean warblers, and cliff swallows.
Comfortable Camping Facilities
The campground at Pikes Peak State Park is equipped for both camper and tent camping, featuring 77 sites, 60 of which have electrical hookups. Each campsite offers picnic tables and fire rings, where families can enjoy gathering around the campfire. Playgrounds and modern restrooms with hot showers are also conveniently located for campers.
Immerse in Local History
Beyond the natural allure, history buffs can dive into the rich local history. The park's unique landscape contains effigy mounds that provide a glimpse into the life of Native American cultures. The nearby McGregor Historical Museum and the old-world charm of the McGregor town further contribute to understanding the history and heritage of the region.
Pikes Peak State Park serves up a fantastic mix of recreational opportunities, natural beauty, and rich history to ensure a memorable family camping experience.
---
Check out these great family tents to take with you.
---
Subterranean Adventures at Maquoketa Caves State Park
Consider this unique campground if your family is the adventurous type. Maquoketa Caves State Park, located in the eastern part of Iowa, is the star attraction for spelunking enthusiasts and those in pursuit of natural wonders. With its forested landscapes enveloping a diverse range of caves and tunnels, the park offers a thrilling exploration experience that captivates both children and adults alike.
Camping Amidst Nature's Marvels
At Maquoketa Caves, camping means more than just pitching tents and collecting firewood. The well-maintained campgrounds are peacefully tucked away in thick forested regions, but what stands out are the park's major drawcards – the fascinating caves. From large caverns like the Dancehall Cave, lit and walkable, to smaller, more rugged caves, the range offers varying levels of adventure to appeal to all ages and abilities.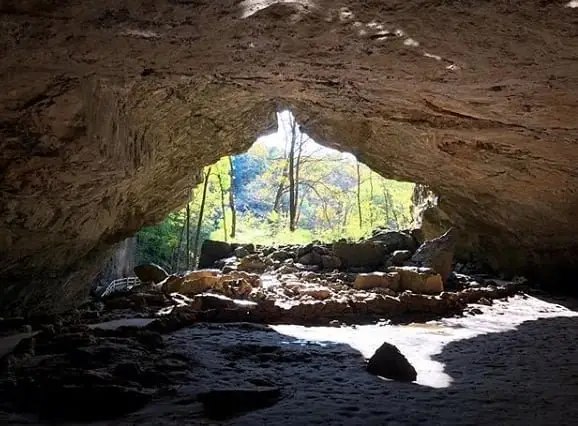 Guided Cave Tours – Into the Heart of Earth
One of the highlights of a family camping trip to the park is the guided cave tours. Highly knowledgeable and friendly park rangers lead visitors through a labyrinth of cool, mysterious caves. As you delve into the depths with your headlamps illuminating the path, you can discover ancient stalactite formations, hidden corridors, and intriguing cave ecosystems. These tours not only provide an exciting adventure but are also educational, making them appealing to inquisitive young minds.
Stay Connected with Nature
Beyond cave exploration, Maquoketa Caves State Park ensures an immersive nature experience. It offers a range of outdoor recreation options. You can take leisurely walks on the scenic trails winding through the park, enjoy a family picnic on the lush fields, or indulge in bird watching. The park overfloweth with wildlife, ensuring your camping experience is teeming with sights of chipmunks, squirrels, and a variety of birds.
A Promise of Unforgettable Memories
A camping trip to Maquoketa Caves State Park is more than an escape from city life. It's the opportunity to create lasting memories as your family shares stories around the campfire, explores hidden cave treasures, and wakes up to the chirping of the birds in the midst of Iowa's most stunning cave park. Whether you aim for an action-packed adventure or simply to recline in nature's embrace, this unique campground stands tall as a family favorite.
---
Get your family prepared for camping in Iowa.
---
Halfway through our top five family campgrounds in Iowa. What do you think so far? Have you visited these great camping locations? If so, we would love to hear about your experience in the comments.
Backbone State Park: Iowa's Oldest State Park
Established in 1919, Backbone State Park is recognized as one of the oldest state parks in Iowa. Known for its rich history, natural beauty, and varied outdoor activities, this park is a loved spot among locals and tourists alike.
Exploring Family-Friendly Amenities and Accommodations
Catering to families making camping trips, Backbone State Park boasts various amenities and lodging options to make your stay comfortable. Modern cabins are available that can house up to six people, ideal for families taking extended trips. These cabins are equipped with essential appliances, offer outstanding views of the park, and provide quick access to trails. There are also tent sites for those who prefer traditional camping.
Campground Activities to Enjoy
Backbone State Park encourages kids and adults to engage in various outdoor activities to make the most of their stay. Adventurers can explore over 20 miles of well-maintained hiking trails, offering stunning views of the lake and surrounding forestry. Swimming is made safe and fun at the park's shallow water beach, encouraging little ones to splash around while adults unwind on the shores.
Trout Fishing and Rock Climbing: Backbone's Highlights
The park stands out from other campgrounds in the state due to unique features like its trout streams. Families can enjoy trout fishing at the Richmond Springs section of the park, accommodating both novice and experienced anglers. Rock climbing, another highlight, attracts thrill-seekers from across the region. For your safety, make sure to adhere to designated climbing areas and take the necessary equipment.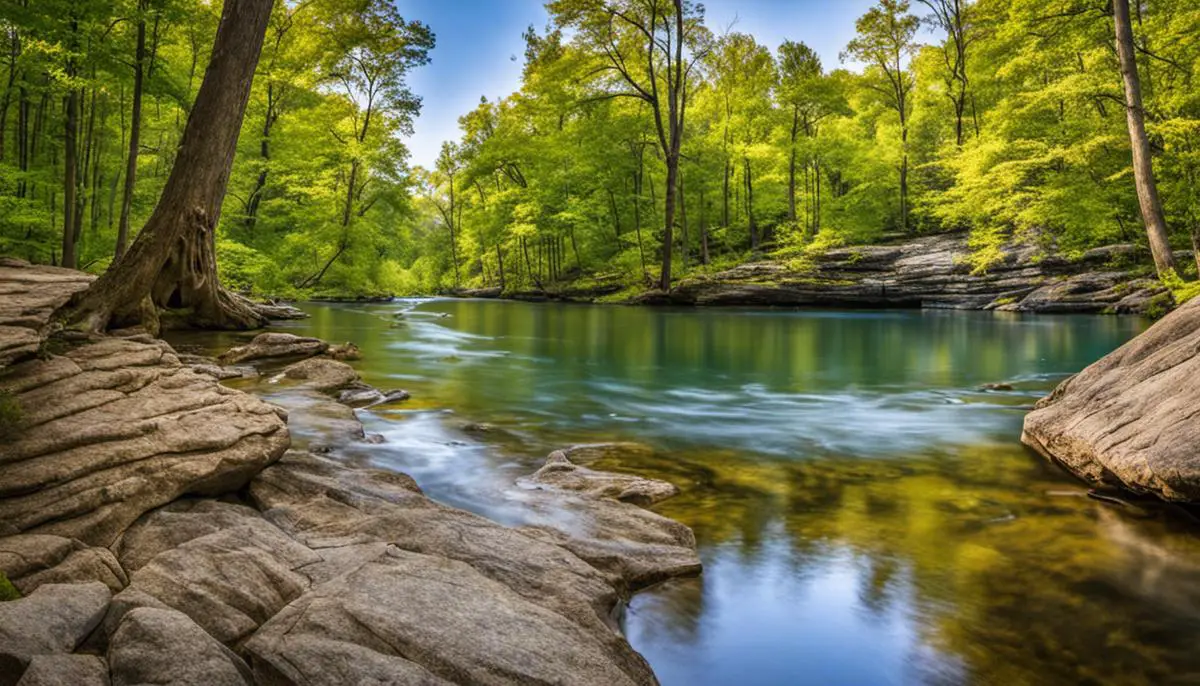 Picnic Areas and More
Families planning for a quiet lunch in the wilderness will find Backbone State Park's picnic areas perfect. These sites offer breathtaking views of the park and come equipped with fire grills. One could also visit the park's auditorium for scheduled events and interactive sessions about the park's flora and fauna.
To sum up, Backbone State Park promises a fulfilling, adventurous, and memorable camping experience catering to all ages and interests. From modern accommodations to diversified outdoor activities, this family campground in Iowa's Dundee provides everything you would need on a camping trip.
---
If this is your first trip in the RV you better learn these tips for setting up your RV site.
---
Natural Beauty: Lake Red Rock, Iowa's largest body of water
At first glance, the vastness of Lake Red Rock quickly claims the attention, reinforcing its title as the largest lake in Iowa. Located in the middle of Iowa, it offers a serene and picturesque setting, making it an ideal spot for family camping.
A Cornucopia of Outdoor Activities
Camping at Lake Red Rock ensures an array of activities that cater to everyone in the family. Hiking trails wind through forested areas and along the shoreline, providing families with stunning views and up-close encounters with nature. Fishing and boating opportunities abound, allowing families to spend quality time together while harnessing their adventurous souls.
Unforgettable Wildlife Encounters
Wildlife enthusiasts will find a haven at Lake Red Rock. Bird watchers, in particular, can anticipate an engaging experience, especially during the Bald Eagle migration period. This great gathering of eagles can provide a thrilling spectacle for adults and children alike. The area is also home to deer, turkey, and other native animals, adding an educational twist to the camping experience.
Camping Options Just for You
Lake Red Rock provides choices for every type of camper. For traditionalists, tent camping spaces allow a direct connection with nature under the Iowa stars. RV parking areas, equipped with all necessary amenities, cater to the more modern campers. For those wanting comfort and convenience but still craving the camping feel, rentable cabins are also available, many overlooking the stunning Red Rock.
Experience the Best of Iowa's Outdoors
Lake Red Rock represents the essence of Iowa's outdoor beauty, a fantastic option for any family seeking a memorable camping experience. Whether it's through hiking the trails, fishing on the lake, observing migratory eagles, or just simply sitting by the campfire, every shared moment here opens a new chapter in a family's bonding experience and exploration of nature.
---
Use this camping checklist before you head out on your adventure.
---
Natural Wonder: The Sandstone Canyons of Ledges State Park
Visitors to Ledges State Park are greeted by a scene of natural beauty unlike any other in Iowa. The park is known for its deep sandstone canyons, carved by the hands of time and the flow of Pea's Creek. These canyons, some of which are up to 100 feet deep, are a sight to behold and offer countless opportunities for exploration and family adventure.
Family-Friendly Camping: Free from Tech Distractions
The campground at Ledges State Park offers the perfect setup for a family vacation. Each campsite is tucked away within the park's lush woodlands, creating a serene atmosphere with ample privacy. Picnic tables and fire rings are provided, allowing families to enjoy outdoor meals and nights around a campfire. The park's quiet setting, far from the hustle and bustle of city life, encourages families to disconnect from technology and reconnect with one another.
Convenience and Comfort: Modern Amenities Meet Outdoor Living
Though it offers a complete escape into nature, Ledges State Park does not lack modern comforts. Campsite facilities boast electric hookups, clean restrooms, and shower facilities, ensuring a comfortable stay for all family members. There's even a playground for children, adding to the family-friendly environment.
Beyond Camping: Hiking Trails and Boone Attractions
Camping is just the start of the adventure at Ledges State Park. Hiking is another popular activity, with trails of varying difficulty and length leading visitors through the park's breathtaking landscape. Bird watching and wildlife spotting are other rewarding pursuits. Nearby, the city of Boone offers additional family attractions, including the Boone & Scenic Valley Railroad and the Mamie Doud Eisenhower Birthplace.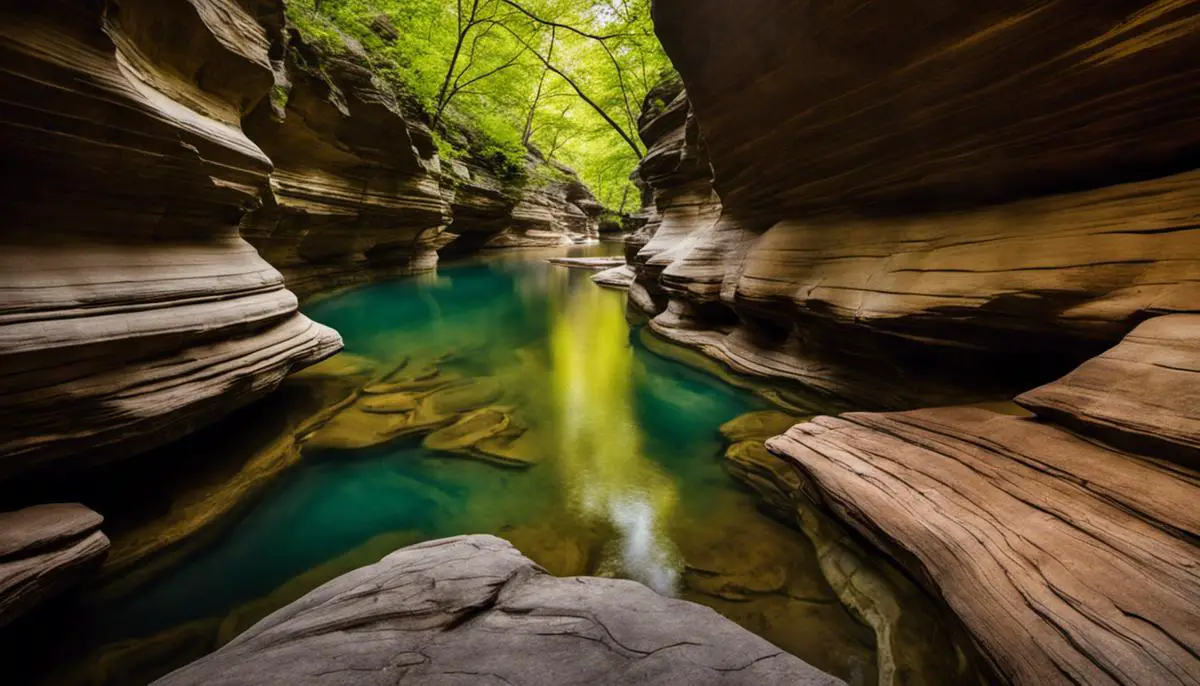 Preservation and Education: A Living Classroom
Beyond its recreational opportunities, Ledges State Park serves as a living classroom. It's home to a variety of plants and animals, and its geological formations offer insights into Earth's history. Kids and adults alike can learn about conservation, local wildlife, and the area's cultural heritage, making a trip to this park not just a vacation, but a valuable educational experience.
---
Check out our best car camping kitchen items to take with you on your family trip.
---
Final Thoughts on the Top 5 Family Campgrounds in Iowa
While there are countless camping spots scattered across the great state of Iowa, these are the best five. In fact, these are the top five family campgrounds for those looking to experience what Iowa has to offer. Each provides a pleasant and unique way to enjoy nature's offerings and make lasting family memories. Whether you choose the picturesque Pikes Peak State Park, the unique Maquoketa Caves State Park, the historic Backbone State Park, the vast Lake Red Rock, or the stunning Ledges State Park, adventure and family bonding await. So, do not hesitate to plan a trip to any of these beautiful family campgrounds in Iowa and watch as they instill a lifelong love for nature in your children, not to mention loads of unforgettable family memories.