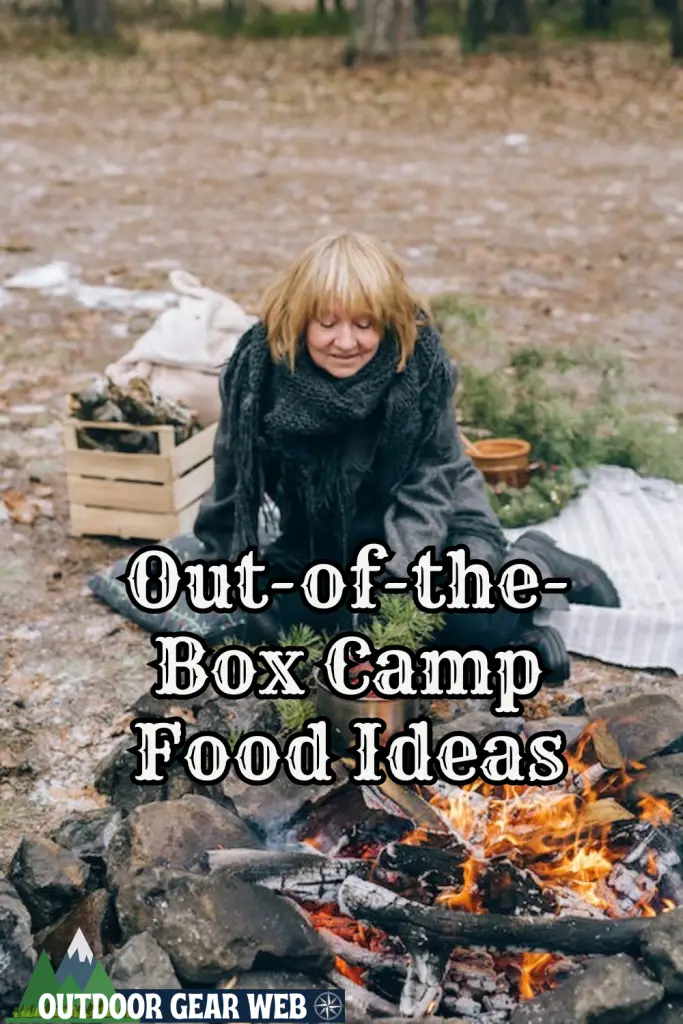 Whether you're a seasoned camping enthusiast or a novice gearing up for your first outdoor adventure, the question of what to eat is a vital one. Enjoying the beauty of nature shouldn't mean compromising on nutrition, taste, or variety. Where do you start though? Should you just be eating hotdogs and canned food? No way! This handy guide is a catered camp food list that covers hearty breakfast ideas, midday meals and snacks, and even gourmet dinners and desserts. These out-of-the-box camp food ideas aim to make your camping trip an epicurean delight. Now you can explore nature's grandeur and eat well at the same time.
---
We have an assortment of recipes that you can make too! Check them all out before your trip.
---
Out-of-the-Box Camp Food Hearty Breakfast Ideas
Egg and Sausage Burritos
What better way to start your day at camp than with a protein-packed breakfast burrito? This dish is an ideal camp food because it's easy to prepare and full of flavor. You simply need to bring along some eggs, sausages, tortillas, and perhaps some shredded cheese and salsa for extra flavor. Cook up the sausages on a camp stove or over the fire, and then scramble your eggs. After cooking, assemble all your ingredients on a tortilla and voila, you have a hearty, delicious breakfast to fuel your outdoor activities.
Oatmeal with Dried Fruit
A bowl of warm oatmeal is an excellent way to start a cold morning at camp. Loaded with essential nutrients like fiber and protein, this easy-to-cook breakfast will keep your energy levels up throughout the day. To add an extra kick of flavor and more nutrients, toss in a handful of your favorite dried fruits. Whether it's raisins, apricots, or cranberries, these fruits give your oatmeal a sweet taste and provide your body with additional vitamins and antioxidants. You may also want to add a sprinkle of cinnamon or a spoonful of honey for a little added sweetness.
Campfire Pancakes
If you're feeling a bit indulgent, campfire pancakes should be on your breakfast menu. All you need to bring is your favorite pancake batter and a skillet. Set up your camp stove, heat your skillet, and pour some batter in. Wait until bubbles start to form on the surface, then flip your pancake over. Once cooked, pile your pancakes high on a plate, slather them with syrup, and you have a sweet, satisfying breakfast. You can also add to this meal with some fresh fruit or a side of crispy bacon cooked right over the open fire.
---
Here is our favorite pancake recipe!
---
Quick and Easy Breakfast Options
If the above options sound like too much work for a relaxed morning at camp, there are many other options available that require very little effort. For instance, you could bring along a box of granola bars, some fresh fruit, or some pre-made breakfast sandwiches that you just need to heat up. Yogurt pots loaded with fruit and granola make for a refreshing and satisfying breakfast. Just remember to chill appropriately. Or a simple peanut butter and jelly sandwich can be filling enough. Just toss that bread on a toaster over the fire first! Remember, the goal of camp food is convenience, satisfaction, and energy for the day ahead.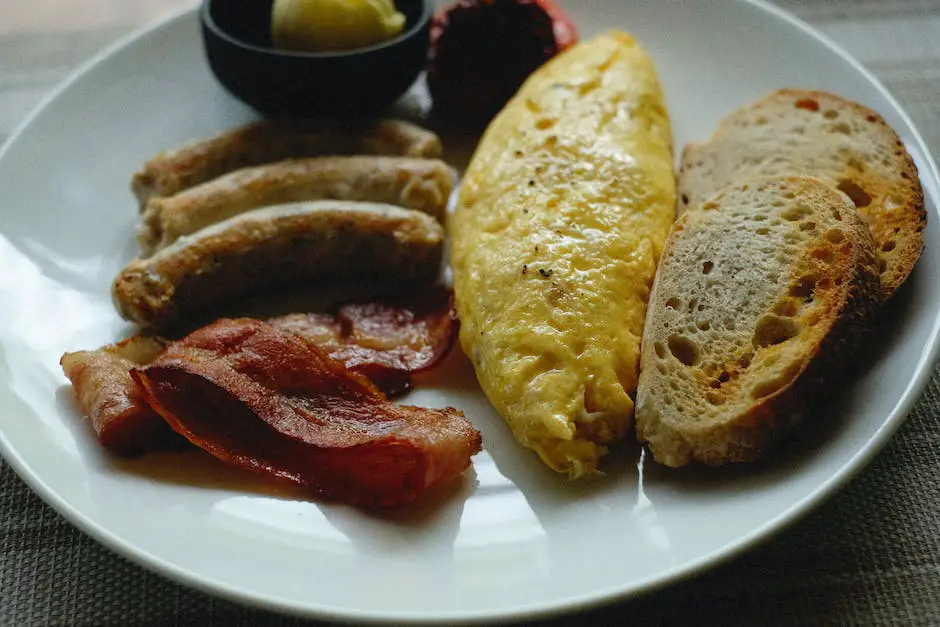 Out-of-the-Box Camp Food Lunch and Snack Ideas
Healthy On-the-Go Camping Snacks
Trail mix is a classic camping snack for a good reason. It's lightweight, easy to carry, and packed with energy-boosting nutrients. A mixture of nuts, dried fruits, seeds, and chocolate or other sweets, trail mix can keep you fueled during a long day of hiking or other outdoor activities. Plus, there are endless variations of trail mix to keep your palate interested.
---
Blazing trail mix is sure to help you blaze the trail ahead!
---
Granola bars are another excellent choice for a quick and healthy camping snack. They come in a wide array of flavors and can be a great source of fiber and protein. Be sure to choose bars that are low in added sugar for the healthiest option. You can also make your own granola bars before your camping trip for a personalized and budget-friendly snack.
Jerky is a protein-packed snack that's perfect for camping. Whether you prefer beef, turkey, or a plant-based option, jerky is lightweight and requires no refrigeration. It can also be a tasty addition to your campfire meals.
Sweets and Drinks
While it's essential to pack practical food items, a camping trip can also be an opportunity to indulge in some fun and unique snacks. S'mores are a classic camping treat, or you can experiment with other sweet snacks like campfire banana boats or toasted marshmallow strawberries.
Don't forget to include some drinks in your camping food list. Packets of hot chocolate or cider can be a warm, comforting treat on a chilly evening. You can also consider taking along some specialty coffees or teas for an elevated campfire breakfast experience.
Out-of-the-Box Camp Food Ideas: Effortless Camping Lunches
When it comes to camping lunches, portability and convenience are key. Premade sandwiches or wraps can be a simple solution. You can prepare them before leaving home and store them in a cooler. The options are limitless; from a classic ham and cheese to a veggie wrap, you can cater to any dietary needs or preferences.
---
Take your portable lunch out on these trails in Montana
---
Canned tuna or chicken is a camping staple that can be used to create a satisfying lunch. Combine it with some mayonnaise and relish for a quick sandwich filling, or toss it with some pasta and veggies for a hearty cold salad.
For a hot lunch option, consider foil-packet meals. These are meals that you prepare ahead of time by putting all the ingredients in a piece of aluminum foil. When you're ready to eat, just place the packets on a grill or in the hot coals of your campfire. The meal cooks in its own juices and is ready to eat in about 30 minutes.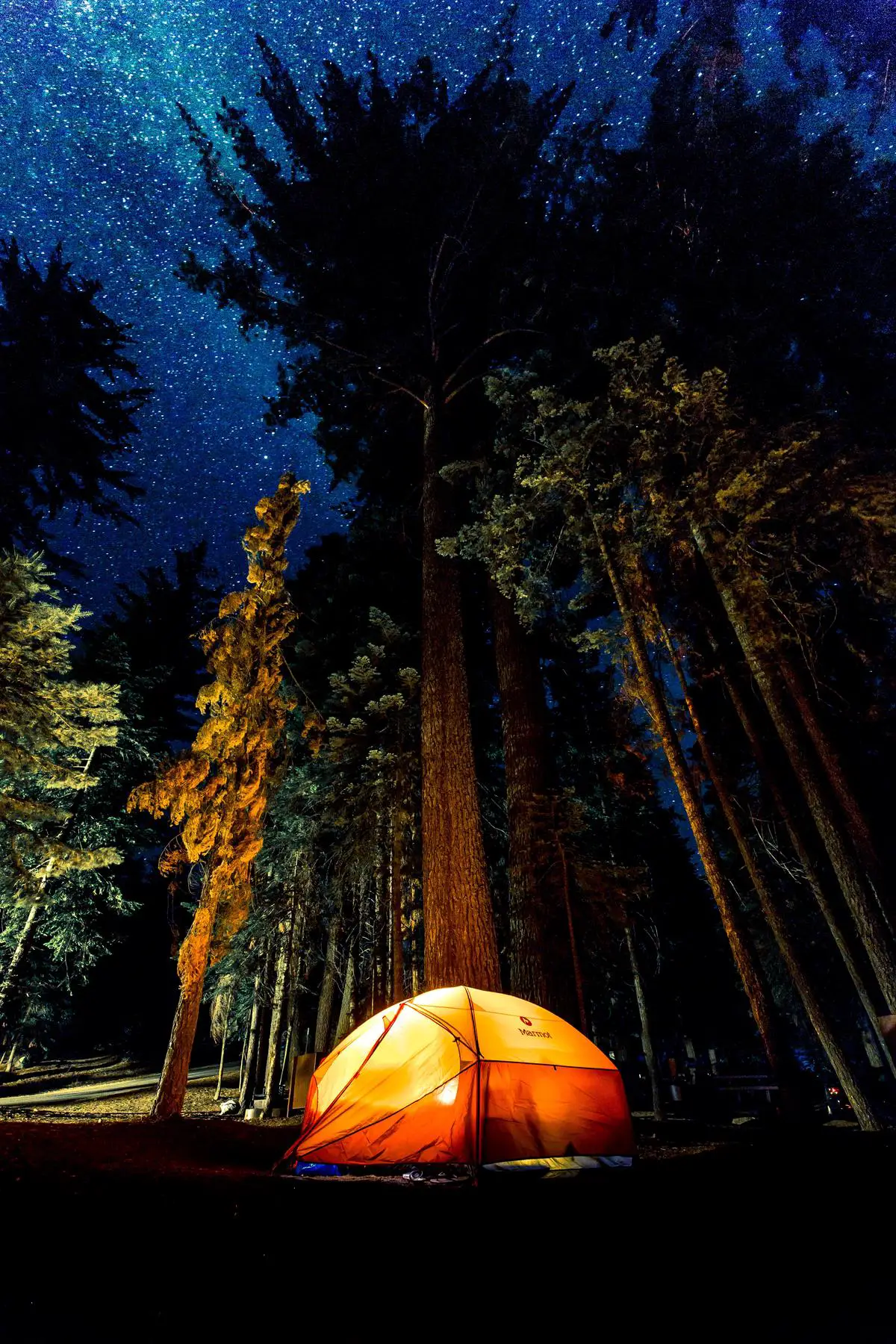 Photo by dnevozhai on Unsplash
Out-of-the-Box Camp Food Ideas: Quick and Easy to Gourmet Dinner
Campfire Chili
If you're looking for a hearty and satisfying meal to end a long day of camping, nothing beats a bowl of chili. You can pre-make chili at home using your favorite recipe, then simply heat it up on the campfire when you're ready to eat. The great thing about chili is that it often tastes even better the next day, making it the ideal choice for a camping trip.
Dutch Oven Stew
Originally popular out of the back of a chuckwagon, Dutch Oven stew has become a classic camping meal today. Each camper can customize their ingredients; including proteins like beef, chicken, or sausages, and a mix of veggies like carrots, potatoes, and corn. Pack everything into a foil packet and cook it over the embers of your campfire. Just wait for the smell of your all-in-one dinner roasting on the open fire. The below options should get you started on your Dutch Oven cooking experience!
Fresh Catch Fish
For the more adventurous campers with access to fresh water, camping provides a perfect opportunity to incorporate a little angling into your trip. Catch a fresh dinner right out of the local waters. From grilling to pan-frying, there are plenty of ways to cook your fish over a campfire. Finish it with some fresh lemon juice and herbs for a gourmet twist to your camp dinner.
---
Cook your fresh catch with this recipe!
---
Pasta in the Great Outdoors
You can whip up a quick and easy pasta dish on your camping trip that will be supremely comforting after a long day of hiking, fishing, or exploring. All you need is a pot, water, and a few ingredients. Condensed canned soups work great as a pasta sauce. Throw in some sausages or canned chicken for added protein.
Campfire Pizza
Who says you can't have pizza while camping? With pre-made pizza dough, a little pizza sauce, and your favorite toppings, you can easily cook a pizza over the campfire. You can even use a cast iron pan as a makeshift pizza stone for your perfect rustic pizza.
One-Pot Jambalaya
For a spicy treat, consider making a simple jambalaya at your campsite. A traditional jambalaya consists of smoked sausage, chicken, and sometimes shrimp with a blend of vegetables and spices. With a ready-to-cook mix and some canned meat, you can easily whip up a delicious one-pot jambalaya over your camping stove or fire.
Remember, camping does not need to limit your culinary experiences. With some preparation and creativity, you can have delicious and satisfying dinners while enjoying the great outdoors. Not to mention fantastic discussions with friends over a great meal around the fire.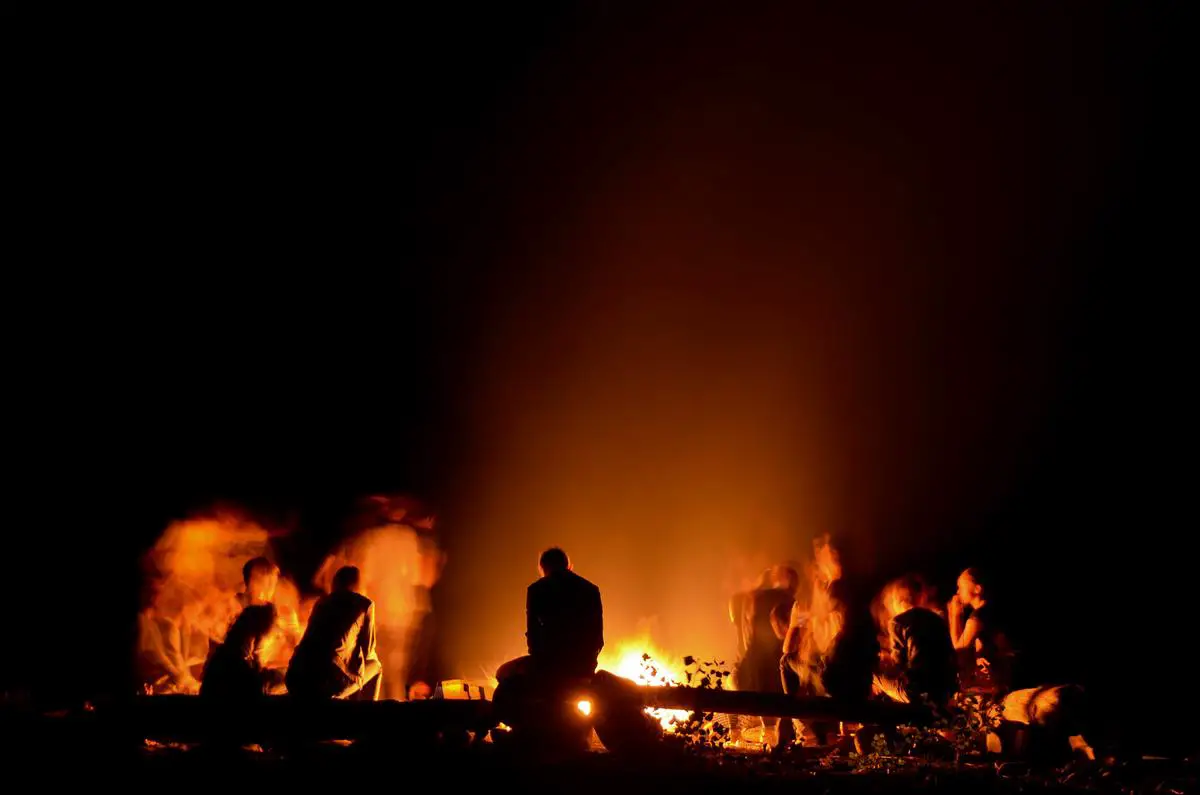 Decadent Desserts
Indulgent S'mores
Few experiences are as quintessentially tied to camping as savoring the gooey chocolate-marshmallow delight of a well-made s'more by the campfire. A notable twist to this classic includes substituting a peanut butter cup for the traditional piece of chocolate. The heat of the roasted marshmallow will gently melt it as they mingle beautifully, adding the perfect touch of salty-sweet sensation.
---
Want to try something a little different than your standard S'more? We have you covered!
---
Baked Campfire Apples
A lesser-known but equally scrumptious dessert option is baked campfire apples. Core your apples and fill the hole with a blend of cinnamon, brown sugar, and butter. Wrap the cored apples in heavy-duty aluminum foil, leaving an opening at the top, then arrange them in the hot coals of your campfire. Perfectly tender and sweet, the resulting delicacy is warm, comforting, and reminiscent of apple pie, without any of the fuss.
Campfire Cones
Swap out your s'mores for campfire cones for a delicious change. Stuff sugar cones with morsels of chocolate chips, marshmallows, and your choice of fruit – strawberries or bananas make a great addition. Wrap the prepared cones in aluminum foil and roast over the campfire until the ingredients are deliciously gooey. Unwrap and enjoy the tasty and easy-to-eat treat without the mess or fuss of traditional s'mores.
Dutch Oven Peach Cobbler
A Dutch oven peach cobbler is a must-try for camping foodies. Simply layer canned peaches at the bottom of your Dutch oven and sprinkle a dry yellow cake mix over them. Drizzle some butter and add some cinnamon on top before you cover the oven and set it on your campfire. The result is a moist, buttery concoction that can make any night under the stars feel like a luxury outing.
Banana Boat Sundaes
Banana Boat Sundaes are essentially the tropical version of s'mores, with the added bonus of fruit. For this simple dessert, cut a banana lengthwise, leaving the peel on, and pile in your favorite toppings – mini chocolate chips, crushed cookies, marshmallows, and coconut flakes are all excellent choices. Gently wrap the prepped bananas in foil and grill them on the flame until the innards are meltingly delicious.
While camping is often associated with roughing it, there's no reason your taste buds should have to. These decadent desserts are not only easy to prepare in a camping setting, but they can also take your camping cuisine to the next level. Remember to pack the necessary ingredients for your upcoming adventure under the stars, and your camping trip might just feel like a decadent dine-out experience!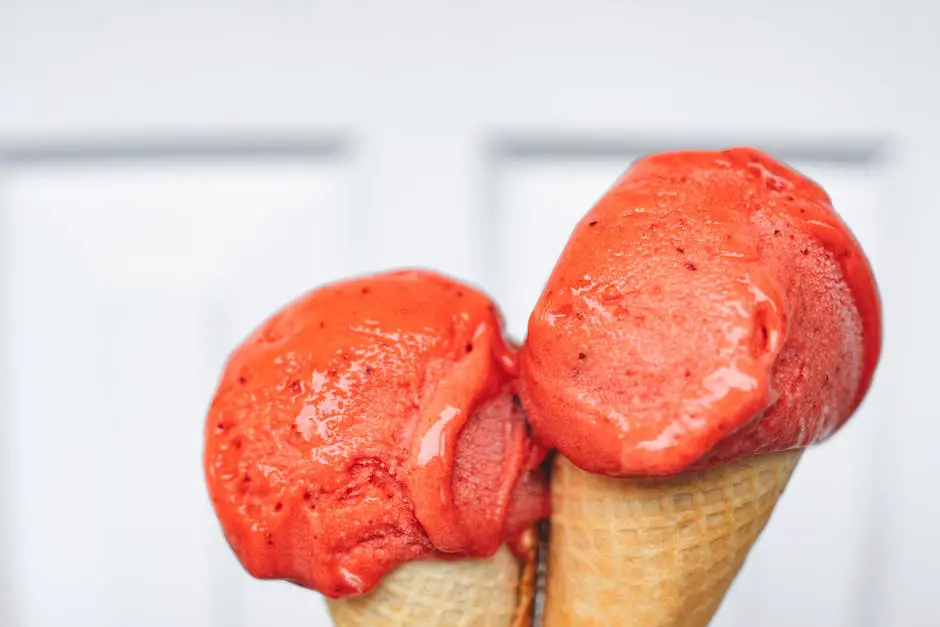 Final Thoughts on Out-of-the-Box Camp Food Ideas
With the right approach, your camping food can be as incredible as your outdoor journey. By planning and preparing ahead, you can enjoy simple yet tasty recipes that fuel your adventure and satisfy your cravings. From wake-up to wind-down, and every snack break in between, you have plenty of options available. So, the next time you're staring into the embers of your campfire after an exciting day, remember that a well-fed camper equals a happy camper. Think beyond the canned beans and stock up on flavorful, easy-to-make and nutritious camping food. Then you can indulge in a gastronomical experience under the stars.