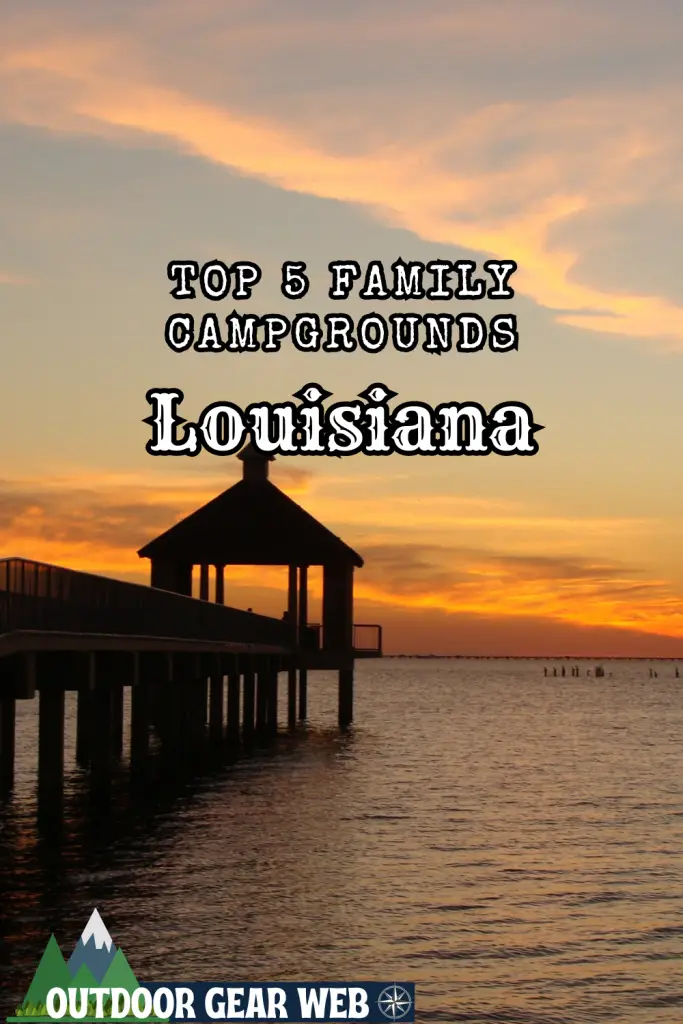 Imagine an open sky studded with countless stars. Better yet, the soothing sounds of nature enveloping you, and the thrill of a family adventure in the great outdoors. Louisiana offers a treasure chest of such experiences with its plethora of family-focused campgrounds. They are impeccably situated amongst pristine water bodies, lush forests, and historic locations. In this article, we'll explore the top five family campgrounds in Louisiana. They are Fairview-Riverside State Park, Chicot State Park, Sam Houston Jones State Park, Jimmie Davis State Park, and Fontainebleau State Park. These campgrounds promise diversified, immersive experiences wrapped in tranquility and boundless leisurely activities that cater to both children and adults.
---
Family campgrounds in Louisiana not your speed? Check out these family campgrounds in Florida.
---
Fairview-Riverside State Park, A Family Camping Haven
Located on the tranquil banks of the Tchefuncte River, the Fairview-Riverside State Park offers an ideal spot for family camping. The rustling leaves, chirping birds, and the soothing hum of the river influxes this campground with an atmosphere of peace. You will find a connection to nature, making it a perfect escape from the usual city hustle.
The park sprawls over vast and lush landscapes, housing over 100 campsites. Each site is fully equipped with modern facilities including electricity and water hook-ups. You will even find grills for delightful outdoor cooking, and picnic tables perfect for family meals or games.
Splash and Stroll – Activities for All Ages
Children are never left out as they can frolic at the splash pad area. The splash pad is both entertaining and cooling for the young ones, especially in warm summer days. Adults, on the other hand, can take leisurely strolls along the plush green spaces or by the serene river. Try your hand at fishing or simply basking in the great outdoors.
Educational Tour: Otis House Museum
Beyond these offerings, the park also prides itself on hosting the historic Otis House Museum. This is an educative spot for the entire family. Dating back to the late 19th century, this museum presents fascinating artifacts and stories, allowing visitors to explore and learn about the rich local history of the area.
Whether for education, recreation, or simple relaxation, Fairview-Riverside State Park presents a well-rounded camping experience. You will find it provides something for every member of the family. Be it the enthusiastic kids or the peace-seeking adults, no one ever returns disappointed from a trip to this beautiful Louisiana family campground.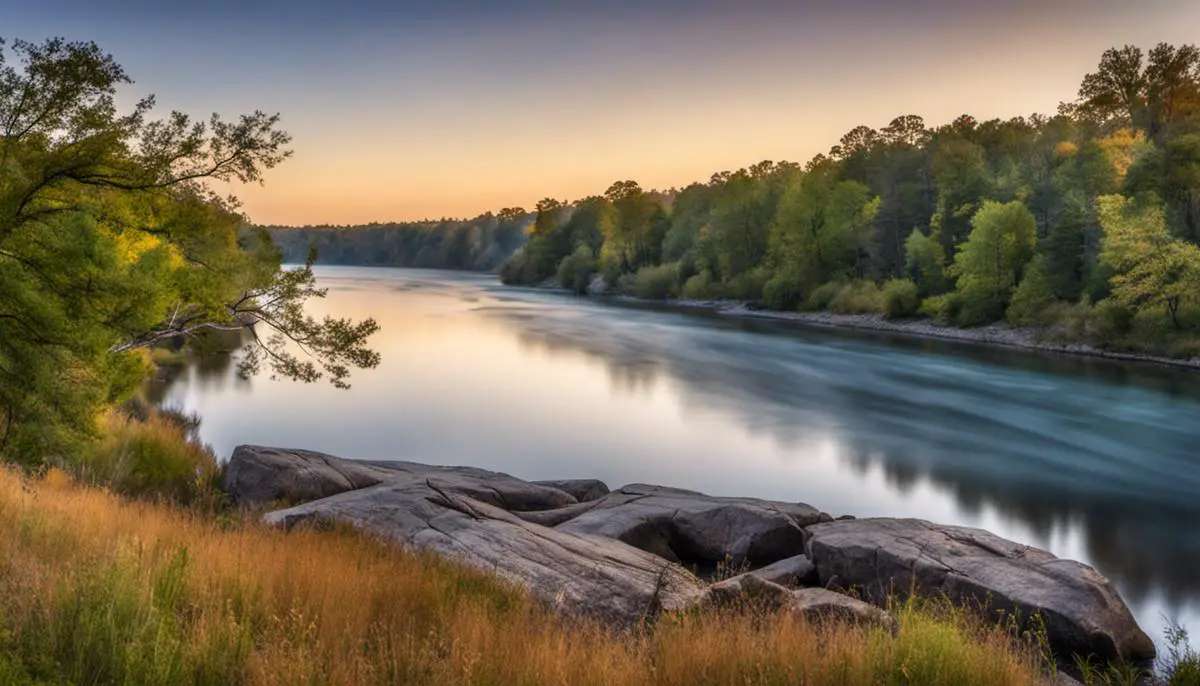 ---
Check out these great family tents to take with you.
---
Natural Beauty and Recreation at Chicot State Park
Nestled near the rural city of Ville Platte, Louisiana, Chicot State Park boasts over 200 acres of scenic terrain. Campers will revel in the sight of undulating hills and expansive water bodies that double as adventurous playgrounds. Whether you love offshore fishing, serene canoeing rides, or an idyllic family picnic by the water, this park will meet your needs.
Water Activities in Chicot State Park
Comprising the park's geographic beauty is an impressive 2,000-acre man-made lake. Anglers will find the lake stocked with fish, offering a fantastic opportunity for a fishing expedition. For those who love water sports, the lake is also perfect for canoeing and boating. The surrounding forests and wetlands provide ample opportunity for wildlife enthusiasts to spot various fauna.
Accommodation and Trails at Chicot State Park
For families seeking a weekend getaway or a vacation, Chicot State Park provides three different camping areas complete with comfortable cabins. The cabins blend seamlessly with the natural surroundings, promising an immersive experience. Also, adventurous visitors have access to more than 20 miles of hiking and biking trails that snake through the park, creating an ideal circumstance for exploration and physical exercise.
Family-friendly Facilities in Chicot State Park
Catering to the enjoyment of visitors of all age groups, Chicot State Park offers various facilities. Children would find the playground facilities exhilarating, while adults can set up a barbecue on the grill stands. Designed with care, the fishing piers and boathouses ensure a comfortable and safe experience for visitors.
Wildlife Experience in Chicot State Park
A hidden gem of Louisiana, this park houses a diverse ecosystem that is a haven for wildlife. Therefore, it presents a golden opportunity for wildlife lovers. From the American alligator to various bird species, the park bestows a delightful and insightful wildlife spotting experience. Chicot State Park, overall, emerges as a holistic and embracing destination for nature lovers and adventure seekers alike.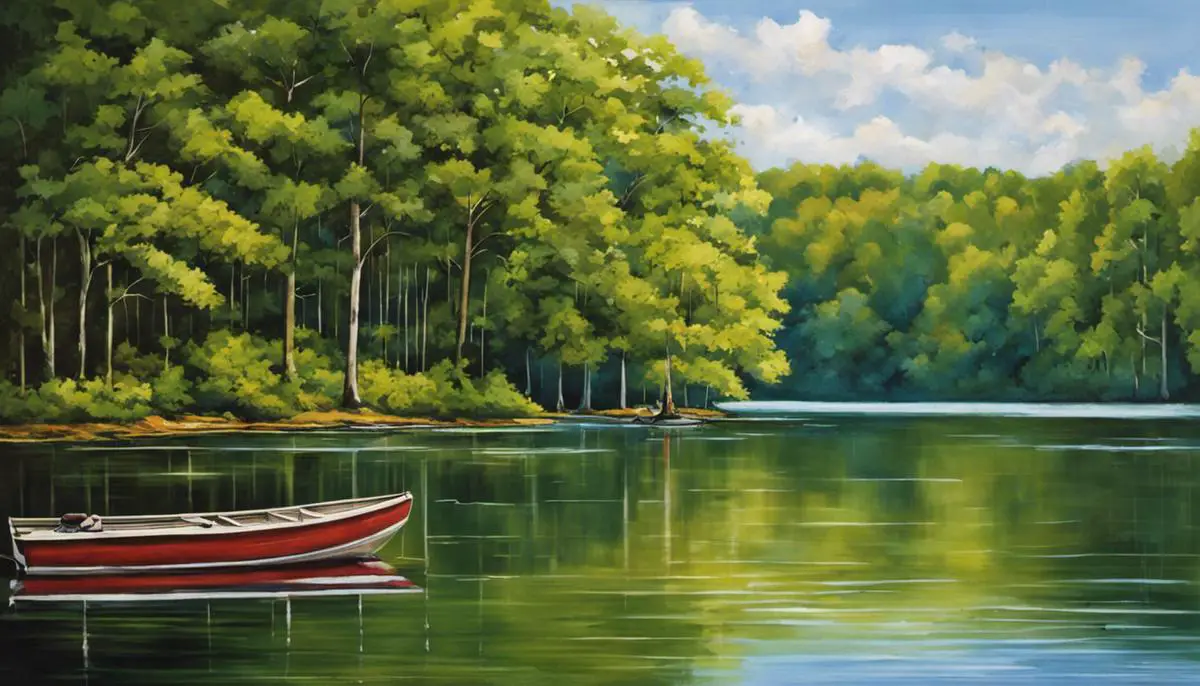 ---
Get your family prepared for camping in Louisiana.
---
With its 1,087 acres of lush greenery, beautiful lakes, and towering pines, Sam Houston Jones State Park is the perfect family destination for all the adventures of camping. Here, you're transported into a world of serenity, away from the hustle and bustle of everyday life.
Accommodations to meet your preferences.
Whether you're an outdoor survivalist or a fan of comfort in nature's backdrop, Sam Houston Jones State Park offers different lodging options to suit your preferences. You can set up a tent in designated camping areas, fully merging with the beauty of the surroundings. If you prefer some home comforts, the park also offers cabin lodging, where you can enjoy the outdoors and still have access to amenities like indoor plumbing and kitchen facilities.
Fun for Every Family Member.
One of the highlights of Sam Houston Jones State Park is its array of recreational activities that cater to every family member. The Park houses a playground for the little ones to expend their energy while surrounded by Louisiana's unique ecosystem. For the older ones, the park offers boat launching ramps, great for taking a boat trip on the lake and enjoying the picturesque scenery unfolding around you. Enjoy a family breakfast, lunch, or dinner at any of the several picnic sites scattered around the park.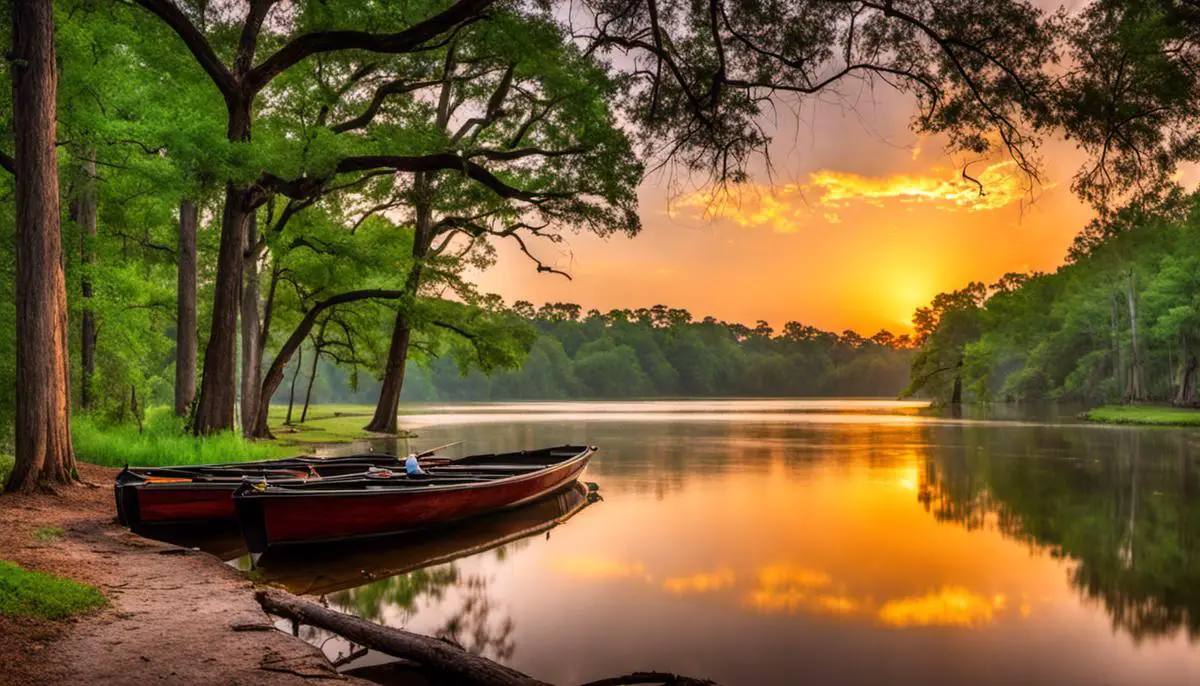 A Birder's Paradise.
Dubbed a haven for birdwatchers, Sam Houston Jones State Park boasts over 200 species of birds. This provides an excellent family learning experience, as you can engage in birdwatching activities, spot different species, and learn more about these fascinating creatures. Whether you're an amateur or a seasoned birder, the park delivers a unique and unforgettable birding experience.
---
If this is your first trip in the RV you better learn these tips for setting up your RV site.
---
Set in a beautiful calm surrounding with a breathtaking view of Caney Lake, Jimmie Davis State Park is one of Louisiana's prized possessions. The park promises an unforgettable camping experience that families can treasure for ages. Certainly something that you want to see on a list of the top family campgrounds in Louisiana!
Water Activities and Outdoor Experiences
Here, a major highlight is indeed the fishing opportunities. Caney Lake, renowned for its bass fishing, allows you to catch Largemouth and spotted bass, much to the delight of fishing enthusiasts. If you're not into fishing, you can still have a great time by the waterside, doing some bird-watching or just enjoying the view. With two boat launches within the facility, families can also enjoy smooth sailing across the lake.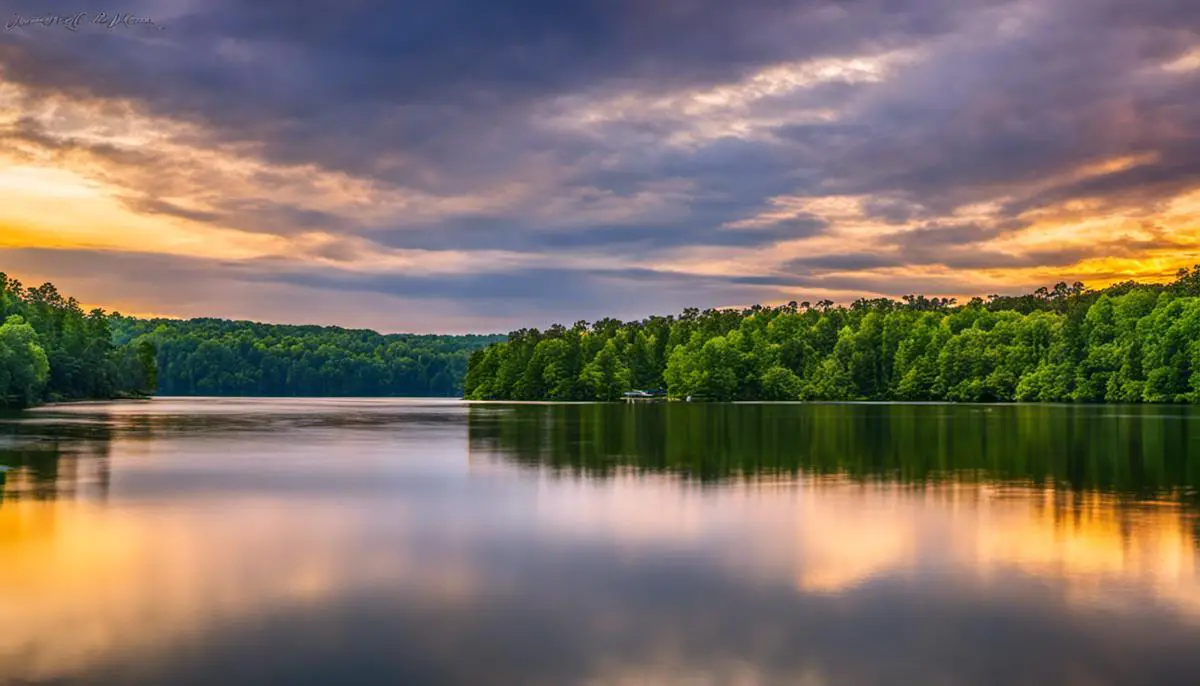 Cabin and Tent Camping Facilities
Every family's camping needs are met right here. Jimmie Davis State Park offers a range of camping options, guaranteed to fit just about anyone's preferences. The park comprises tent camping sites for those who prefer adventuring under an open sky. For families wishing for more of an outdoor experience with indoor comforts, cabins equipped with cooking facilities are available. The cabins combine convenience, comfort, and the joy of being right in the heart of nature.
Community and Dining Areas
For the families who cherish eating together, the park serves as a perfect setting for a family picnic. Outdoor tables and BBQ stands are readily available for families to cook up their favorite meals. Enjoy a hot meal surrounded by lush green trees and the echoing chirp of birds. It's not everyday that you get to dine in such a picturesque setting!
Unforgotten Scenic Views
Making the camping experience even more special are the park's premium spots, offering the most stunning views of the sunset. As the day ends, take a moment to appreciate the beauty of the sinking sun against the backdrop of Caney Lake. It's an image that captivates every heart and stays etched in memory long after the family camping trip is over.
In all, Jimmie Davis State Park embodies a fine blend of adventure, relaxation, and scenic beauty. The park is more than just a camping site; it's a place where families can create and relive happy memories.
---
Use this camping checklist before you head out on your adventure.
---
Beautiful and Exciting Fontainebleau State Park
Nestled on the shoreline of the picturesque Lake Pontchartrain, Fontainebleau State Park provides the perfect escape for a family camping trip. The park boasts over 200 premium campsites equipped with all the necessities that ensure a comfortable and convenient camping experience. If you are looking to connect with nature while being surrounded by the myriad conveniences of a top-tier camping ground, this is your choice destination.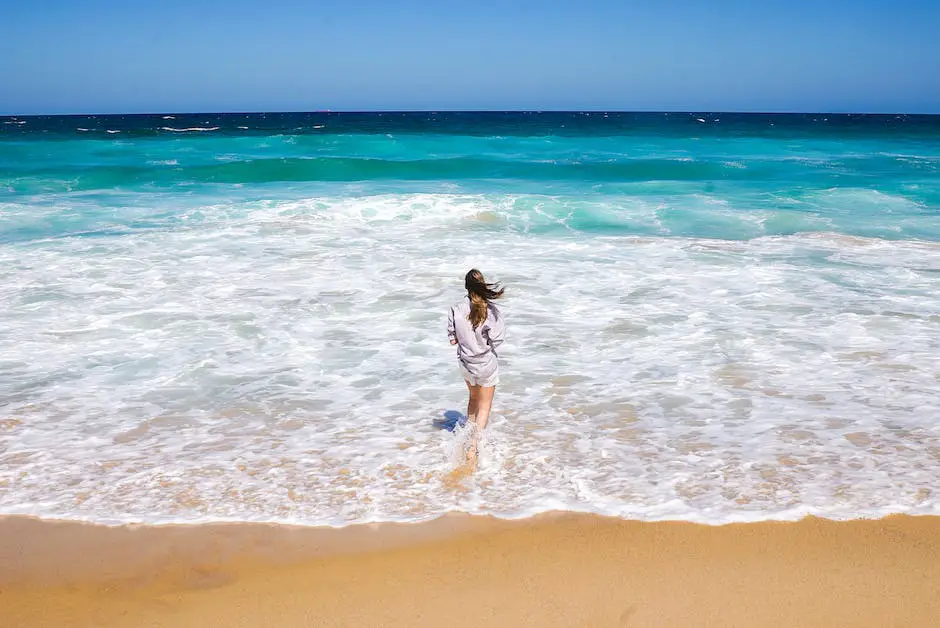 A Haven for Beach Enthusiasts
One of the primary attractions of Fontainebleau State Park is its sandy white beach, perfect for sunbathing, relaxing, and swimming. As you exhale your worries away on the sun-kissed sands, the little ones can frolic in the serene waters or build fantastical sand castles. With sun, sand, and water, the beach provides a refreshing respite for those seeking tranquility amidst natural beauty.
Experience the Thrill of Wildlife Spotting
Fontainebleau State Park allows you to immerse yourself in the natural world, with plenty of opportunities for wildlife spotting. As you wander along the park's nature trails, keep your eyes peeled for squirrels, raccoons, and an array of local bird species. These experiences bring an adventurous edge to your family campout, helping your children develop a love and respect for nature.
Exploring Historic Trails
Adding a unique twist to your family camping adventure, Fontainebleau State Park has a rich history embedded within its grounds. The ruins of a sugar mill from the 1820s stand as a testament to Louisiana's past. A gentle stroll around these historic structures will transport you back in time, providing an engaging way to introduce your children to the intriguing history of Louisiana's sugar industry.
Fontainebleau State Park blends the excitement of outdoor activities, the tranquility of nature, and the charm of historical features to provide an exceptional family camping experience. Whether you're looking for an adventurous unscheduled weekend or a calming retreat from hectic city life, the park understands your needs and satiates them in its unique, unforgettable way.
---
Check out our best car camping kitchen items to take with you on your family trip.
---
Final Thoughts on the Top 5 Family Campgrounds in Louisiana
You made it to the end of our top five family campgrounds in Louisiana list. As you can see, Louisiana's campgrounds offered by Fairview-Riverside, Chicot, Sam Houston Jones, Jimmie Davis, and Fontainebleau State Parks are replete with a balance of untouched natural beauty and convenient facilities. These aren't just camping spots; they serve as perfect settings for families to engage with nature, unwind and build beautiful memories together. Whether it's fishing in the placid lakes, bird watching, hiking the sprawling trails, or just enjoying a peaceful picnic, there's something for everyone in the family. Apart from outdoor activities, the historical significance attached to these parks can turn your camping trips into fascinating journeys to the past. Enter the world of exquisite outdoor family adventures by planning your next camping experience at one of these exquisite Louisiana campgrounds.