Camping food need not be just about junk food. When camping, it helps to think light and carry light. However, no matter how pretty the image is of a campfire with eggs and tasty bacon sizzling in the background, plus hot coffee, reality bites. And the reality is heavy. In order to make this food camping image real someone has to carry all the cooking equipment needed such as a cast iron pan, a cooler, as well as ice to keep food fresh, etc. So we have to learn how to balance the weight of carrying delicious gourmet food with the need to have something more than a boring hot dog or freeze-dried meal. That is why we need to learn how to elevate camp cooking.
---
We will elevate your camp cooking here, but you should learn how to be an expert campfire chef.
---
Looking to Reduce Weight?
The first consideration when looking to elevate camp cooking is to consider the weight. Whether you are car camping or backpacking weight can be an issue. Not only are some foods heavier but they also take up valuable space in your pack or trunk.
The usual options to reduce weight are frozen and dried meals which basically cost more. Most of the time these do not taste like anything at all. Worse if you are planning on eating lasagna and it tastes bland you aren't going to be very satisfied. These tend to also be heavy on preservatives and artificial flavors. Believe it or not, there are a lot better options out there at the grocery store nearest you which provides healthier if not a lot tastier food options. And they are not just instant noodles.
You do have to be a bit creative when it comes to finding lighter food. Fresh foods are great and there are plenty of ways to repackage them so that they stay fresh and ready to eat while also reducing weight. Sometimes though you simply just can't get away from dried food. That is why it is good to have a couple of good go-to favorites like these.
Looking to Cook While Car Camping?
Car camping is one of the easiest camping methods to have meals that are just like home. If you are camping you hopefully have the space in the trunk to take along everything you need. From Dutch Ovens to utensils. Having everything packed in a car you don't really have to worry about weight. Instead, you just have to make sure you don't leave anything out to make room for your cooking gear.
There are many options when it comes to car camping. You can choose to cook over a fire or use a large two-burner camp stove. Knowing how to cook in either situation can be game-changing for elevating camp cooking. Having a Dutch oven meal is outstanding even if it is a failure. There is just something about the open flame cooking food. Of course, cooking on a stove makes meals quick and easy for the whole family. Being able to do a little of both is sure to make you an impressive camping chef.
Prepare, Prepare, and Prepare to Elevate your Camp Cooking
Prior to camping, make sure that you know just how many days or weeks you will be out. This helps you prepare the meals that you need to take during your trip. To get the most nourishment without having a heavy bag calculate the quantity of snacks you could take in. Usually, carbohydrate-rich foods do not have a lot of moisture and are a good choice. As mentioned above, dehydrated and dried foods are easiest but they can get to be a lot of the same thing over and over again.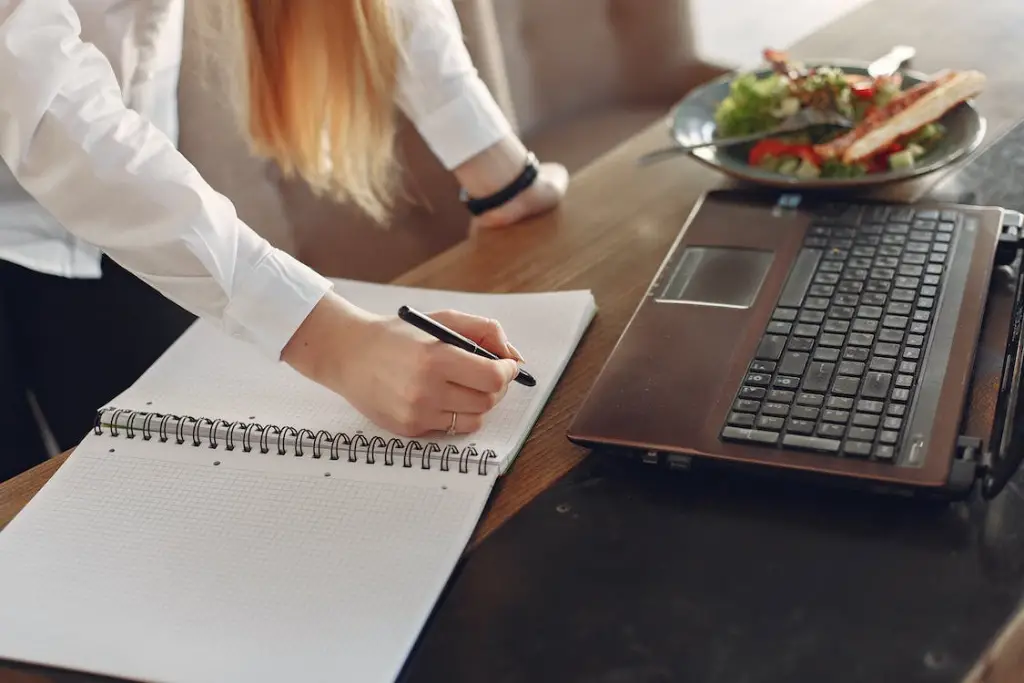 To avoid the monotony of the same meals during camping, it is best that you schedule or designate different types of food at each meal. Planning ahead like this will make life easier when it is time to start cooking too. You won't have to think about dinner just pull out what you need and get cooking. This preparation will also get you into a food-weighing rhythm. Just like I mentioned about weighing gear you need to weigh your food. Doing so will ensure you take the right food for the right meals.
Tips to Elevate Camp Cooking
The following are tips to choose the camping food that is right for you that will help elevate your camp cooking. By following each of these steps you will be able to create meals no matter what form of camping you choose to do. Good luck with your camp cooking experiences!
Weigh in, weigh out
Camping requires a lot of energy walking and traversing trails and trees. So any stuff carried during this time must – as much as possible – be light in weight or at least tolerably heavy. This is because besides food, clothes, a sleeping bag, a system for purifying water, a mattress, and so on also need to be packed.
If you weigh each and every article of gear that goes into the pack then you will know where you can start making cuts. Do you really need 4 sweaters for a 6-day backpacking trip? Likely not, and they are bulky and heavy. Knowing gear weight will help you understand the type and amount of food that you can take with you. Don't forget to weigh your backpack also.
The more backpacking you do the more you will find the foods that fit into your weight requirements. You will also find recipes that make cooking on the trail easier. Having some consistent go-to meals will prevent you from having to weigh things every time.
Determine Cooking Method
The cooking system used most during camping trips are stoves. There are a few different options when it comes to stoves. If you are backpacking you can use a micro stove for micro cooking. This is composed of a burner primarily used to boil water allowing you to rehydrate food. These burners save a significant amount of weight and space in your pack.
If you are car camping you can afford to take something a little heavier. You may want to consider both a Dutch oven and a camp stove. As I mentioned before these provide wider flexibility for recipes.
---
Picking the right backpacking stove can be hard so let us help with our backpacking stove 101.
---
Quick Reach Food
Usually, the quickest snacks to have are dried and dehydrated foods like jerky and trail mix. However, adding other options including cereal like Cheerios is a good option. In addition to cold cereals, you may also want to use hot cereals in a new way. Making your own granola bars at home with oatmeal added is a great way to get some lightweight nourishment. Not to mention individual serving pouches of oatmeal are quick and lightt o pack for a meal. They are certainly better than bringing an entire package of oatmeal and make for a quick trail snack with some water.
Dried fruits like raisins are also a better and healthy option. Cranberries and blueberries that are dried are other options as well. Personally, I like adding dried fruit to my trail mixes. Sometimes I get a little cheeky and just have all dried fruit. Be careful when doing this though as you may end up visiting more trees along the way!
---
Here is one of my go-to snacks, my Blazin Trail Mix
---
Drinks
For drinks, good old powdered orange juice like Tang is readily accessible and easy to carry as well. There are many ways to get flavor into your water these days. From individual servings of powder to squeeze shots. Whichever you bring with you know that this is a luxury. The only real thing you should be or need to be drinking while out on the trail is water. Water will keep you elevated throughout the trip.
Coffee could also be brought on a camping trip. There are plenty of instant kinds that have gotten good over the years. However, I prefer to take along a camp brewer. You elevate camp cooking breakfasts with a good cup of brewed joe.
Substituting
During camping, compared to bread, crackers are a better option because they won't go stale as quickly. They can still be just as filling as bread. Plus they are light and handy. A good cracker brand is Wasa. Making your own little trail-side lunch pack is a quick way to get the nourishment that you need. Crackers make this even easier because they are easily stored.
---
Substituting things is one of my favorite recipes past times. You can see all my suggestions in my recipes.
---
The trick with substitutions is that you have to get creative. If you are looking for fresh cheese and charcuterie every time you hike you are going to be disappointed. Instead, consider dried meats and cheeses that are shelf-stable. Sometimes substituting dehydrated food is a must.
When you elevate camp cooking in your car or rv remember that just because you can carry it doesn't mean you should. If a recipe calls for 40 different spices, then it may not be the best recipe. Consider using a spice blend that is close enough. You may also want to substitute proteins and that is okay as well.
Re-packaging
Re-packaging will help you elevate camp cooking. This is because you will be able to get more of the things you love to eat into your pack. For instance, peanut butter comes in large bulky containers. However, peanut butter could also be placed in portable tubes. Not only are they more compact and provide just the right amount, they also make for easy squeezing the peanut butter.
Chocolate could also easily be packed and is extremely tasty and emotionally filling, especially during that difficult top climb. Consider taking chocolate chips instead of full chocolate bars. You can portion out little reward pouches that can be pulled out and eaten as you go.
Pretty much any that comes in large containers should be condensed down to just take the amount that you need. If you oversupply yourself you are not going to have an enjoyable experience. Not to mention you will be packing out a lot of potentially spoiled food.
Go, Gourmet
However, if you prefer to experience a little real-world luxury during your camping trip then don't be afraid to. Just make sure that you do not mind carrying some heavy stuff. Heck pack some pate! It may not sound gourmet but cans of chicken chunks, ham, or tuna can really make a meal amazing. Having those extra little tidbits of real meat along the backpacking trail can enliven your spirit.
When car or RV camping gourmet can be a common thing. This is because you have the space and weight available to you. Especially if you have a large cooler or fridge in your RV. Don't be afraid to bring some of those at-home recipes along with you. In fact, most can be easily converted to Dutch oven cooking. All you need is a little creativity and you could be eating just like you do at home!
---
Whatever you do you should probably learn these important camp cooking tips.
---
Relax though, if you are having difficulty sacrificing your wants, just remember that you are challenging yourself to be better. You will be eventually coming back to a world where there is takeout and true kitchen cooking. The time spent in the wilderness should push your limits a bit to see what you can really handle. Trust me it is more than you think!
Don't Forget the Decorations
One of the things you can do when car camping is to decorate. Decorating can really make a meal feel special. Especially if you couples camping. By setting up your campsite to be a little extra special you can take what may be bland camping food and elevate it. You can help your family feel like they are dining somewhere special. So pull out those fancy tablecloths and break out the candles (maybe citronella)! A special meal should have a special place setting.
Are You Ready to Elevate your Camp Cooking?
All in all, camp food is just like regular food minus the usual amenities. It could taste good and be healthy too. To elevate your camp cooking you need to do the legwork upfront. Plan your meals. Weigh your gear and your food. If you do these two things at least you are sure to have a better time of cooking and eating while camping.
To further elevate camp cooking it is important to know that you should have a variety of foods. Bring along some dehydrated foods, re-packaged favorites, and even some gourmet foods. Whatever you do, don't forget to give yourself little treats as you go. Sometimes a little mental pick-me-up is just as important as being strong enough to take that next step. if you know where to look.
What are some ways that you elevate camp cooking? We would like to hear about your tricks and go-to techniques in the comments, on our Facebook, or on Reddit!